Hilton Garden Inn Boise Spectrum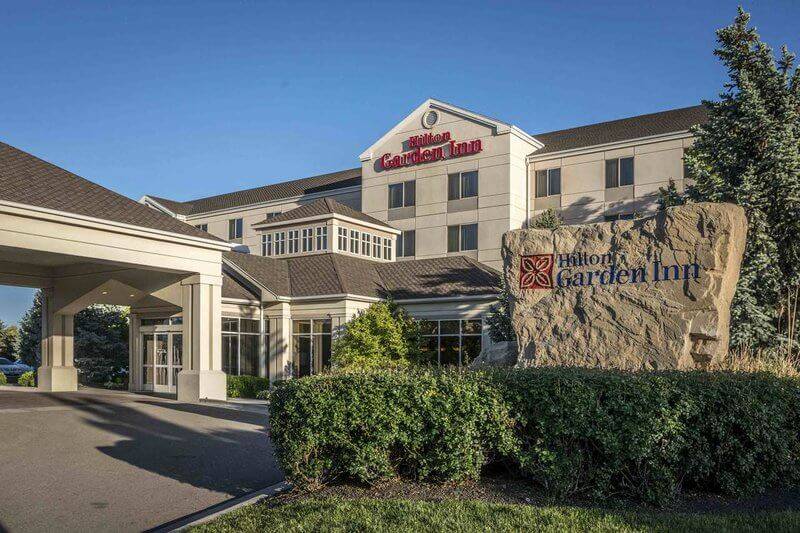 Lodging Description
At the Hilton Garden Inn - Boise Spectrum hotel, you'll find everything you need including complimentary high-speed Internet and remote printing provided by PrinterOn in all guest rooms and lobby areas. The Hilton Garden Inn - Boise Spectrum hotel is certain to please the busy executive or leisure traveler. The Hilton Garden Inn - Boise Spectrum hotel features include the Garden Grille & Bar, Room service from 5pm - 9pm, 24-hour Pavilion Pantry, Pavilion Lounge, complimentary airport shuttle service (runs from 6am to 11pm), complimentary parking, complimentary 24-hour business service, heated indoor pool and whirlpool, 24-hour Fitness Center and in-room Stay Fit Kits, four state-of-the-art meeting rooms for groups from five to 300, and complimentary USA Today newspapers each weekday morning.
TripAdvisor® Traveler Reviews
"Great location, clean, awesome service"
I've always chosen to use Hilton Garden Inn because it doesn't feel like a hotel. The cosmetic appearance is great, their customer service is always on point and their pool/fitness/restaurant facilities are good and have plenty options.
"Great property"
This hotel right off the freeway and close to airport is a wonderful place to stay. The rooms are large bright and very clean. The quality of food is great. The staff are so welcoming. It is also close to the mall, restaurants and movie theater.
"Great People make great Experiences"
The food for breakfast and the service was unparalleled to this type of Hotel. The breakfast meals that can be picked from a menu were delicious. The Chef one morning made fresh Blueberry scones that were amazing. We would come back here just to say hello to all the nice people that work here. Great times thank you Hilton
Other Nearby Places to Stay
Powered by