48 Hours In McCall, Idaho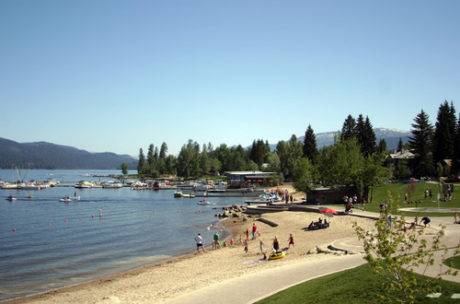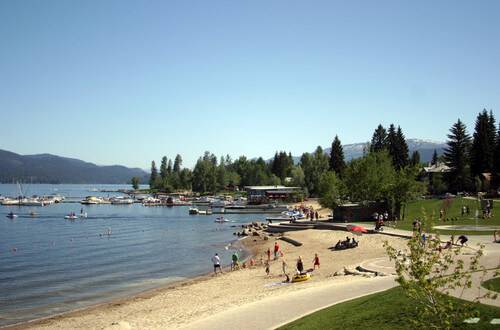 We still have some snow on the ground here in Idaho, but the blue skies and warmer temperatures have us thinking about what's to come. McCall is a favorite summer vacation destination, with all recreational activities and attractions open by Memorial Day weekend. Here are some ideas for a quick getaway.
Day 1
If you're visiting southwest Idaho, chances are your trip will begin in the Boise area. Leave Boise after breakfast and you can easily make it to McCall by lunch as it is only a 2.5 hour drive straight through. Traveling north on Hwy. 55, the Payette River Scenic Byway, you'll pass through the town of Horseshoe Bend, home to Zip Idaho . A number of whitewater rafting outfitters operate on the Payette River near Banks, so a morning float is an option. Stop for a bathroom break and stretch your legs at Kelly's Whitewater Park in Cascade, ID. The welcome center is beautiful (so are the bathrooms!) and features a gallery with changing exhibits – and you can watch kayakers playing in the waves from the park-like grounds or from the 2.5 mile river trail.
Once in McCall, you'll have plenty of options to fill you day. McCall's most obvious attribute is Payette Lake. Moms and dads can relax on the beach while kids play in the shallow
waters, or rent a wave runner for a faster-paced fun. Ponderosa State Park also offers lake access for swimming and boating, as well as hiking and biking trails, canoe and kayak rentals, and campsites and cabin rentals. After some time on the lake, plan a visit to the McCall Fish Hatchery to learn about the rearing of Chinook salmon. The hatchery consists of an incubation area and early rearing room containing 14 rearing containers, two large outside raceways, and a collection basin. The hatchery receives rearing water from two sites on Payette Lake. Admission is free and you'll need about an hour to explore. In the evening, take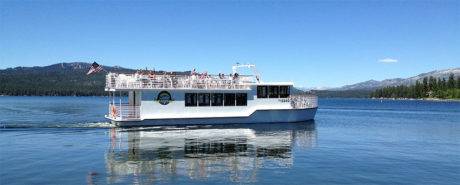 a scenic sunset cruise aboard the Idaho with McCall Lake Cruises. During their 90-minute narrated tours offered during the day, cruisers will hear about local history and points of interest. And you'll want to keep an eye out for "Sharlie", the local lake monster!
Day 2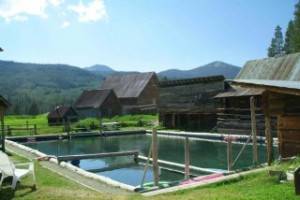 After a tasty breakfast, travel about 45 minutes up Warren Wagon Road to the historic town of Burgdorf and Burgdorf Hot Springs. There are very rustic cabins so you could spend the night if you like, but the main attractions are the hot springs and spectacular surroundings. The large swimming pool maintains around 100 °f year-round and is fed by natural hot spring water at the rate of 150 gallons per minute. There is a shallow pool for the little ones but parent supervision is required. The pool is open from 10:00 a.m to 8:00 p.m; towel and swim suit rentals are available and simple snacks and drinks may be purchased.
Back in town head to Manchester Ice Center for some turns on the ice or take a scenic ski lift ride to the top of
Brundage Mountain. You can ride the lift or hike down, and if you bring your mountain bike, Brundage has plenty of trails that guarantee an adrenaline rush. The summer lifts usually start turning in late June, so check the website for details.  Jug Mountain Ranch offers access to some of the state's premier single track winding through the meadows and Ponderosa forest below Jughandle Mountain.  Refuel at the Clubhouse Restaurant and Bar; dust-covered bikers are welcome!
Spending time in the great outdoors and breathing fresh mountain air makes us hungry, so here are a few family faves to try out in McCall.

For snacky eats….
Stacey Cakes, bakery and sweet treats
Ice Cream Alley, handmade ice cream, creative flavors
McCall Candy Company – candy, fudge and more
For coffee/cocoa….
Foglifter Café
Mountain Java
Want to try some local brews?
Salmon River Brewery in McCall's old train depot
McCall Brewing Company
Local Idaho wines can be found at Bistro 45
Local favorites….
The Pancake House – breakfast, lunch and dinner – and a Christmas shop!
Rupert's at Hotel McCall – upscale
My Father's Place – burgers and fries, lunch and dinner
When you head back to Boise, take a different route following Hwy. 95 from New Meadows through an agricultural region and the small towns of Weiser and Payette before intersecting Interstate 84. Weiser has a charming small downtown and some interesting historical and architectural gems including the Galloway House Bed & Breakfast, Pythian Castle, and the Weiser Museum and Snake River Heritage Center, both located in the historic Intermountain Institute. Stop in Weiser Classic Candy's deli for lunch or delicious shakes, sundaes and candy, then head over to Union Pacific Railroad Train Depot to savor your sweet treats. Weiser is also home to the annual National Old Time Fiddlers Contest and Festival, held the third full week of June. If you enjoy fiddle music, this is the place to be. If you want to take in a few days of the festival, plan very early. There is limited lodging and campsites fill up well in advance.