Sarah Rohrbach worked in partnership with Visit Idaho to create this Travel Tip.
The Salmon River Scenic Byway is one of those drives that you have to see to believe. The ever-changing foliage that surrounds the Salmon River makes this drive particularly gorgeous this time of year.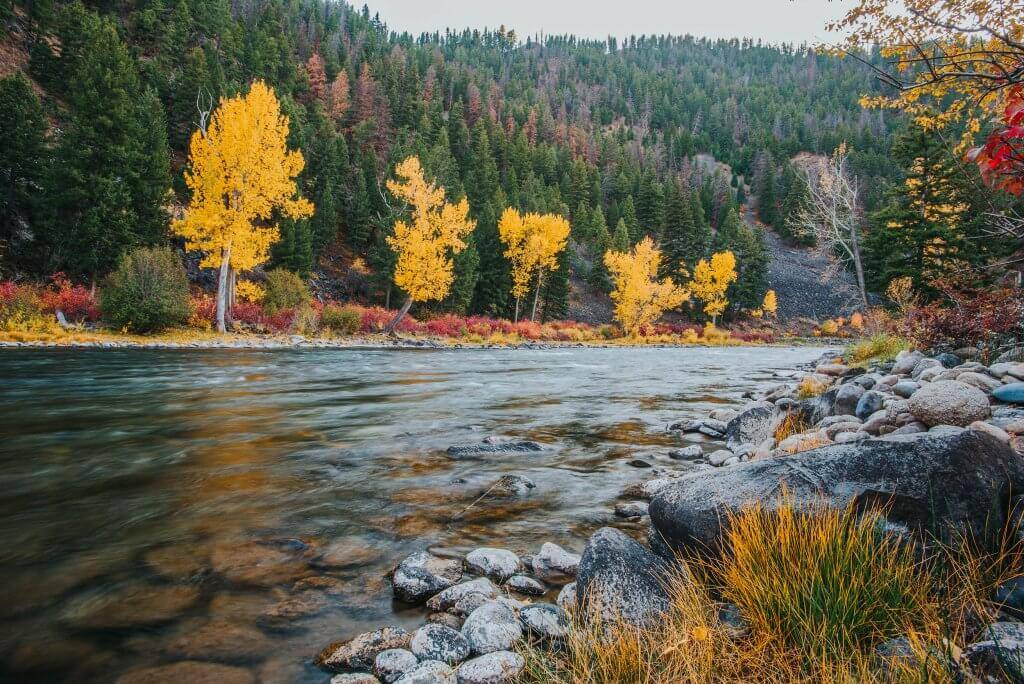 This route stretches from the Idaho/Montana border all the way south to Stanley and is best traveled from spring to late fall. Forests, sparkling rivers, jagged mountains, rolling hills, hot springs, history and everything in between are found on this 161-mile drive. ​​​​​​​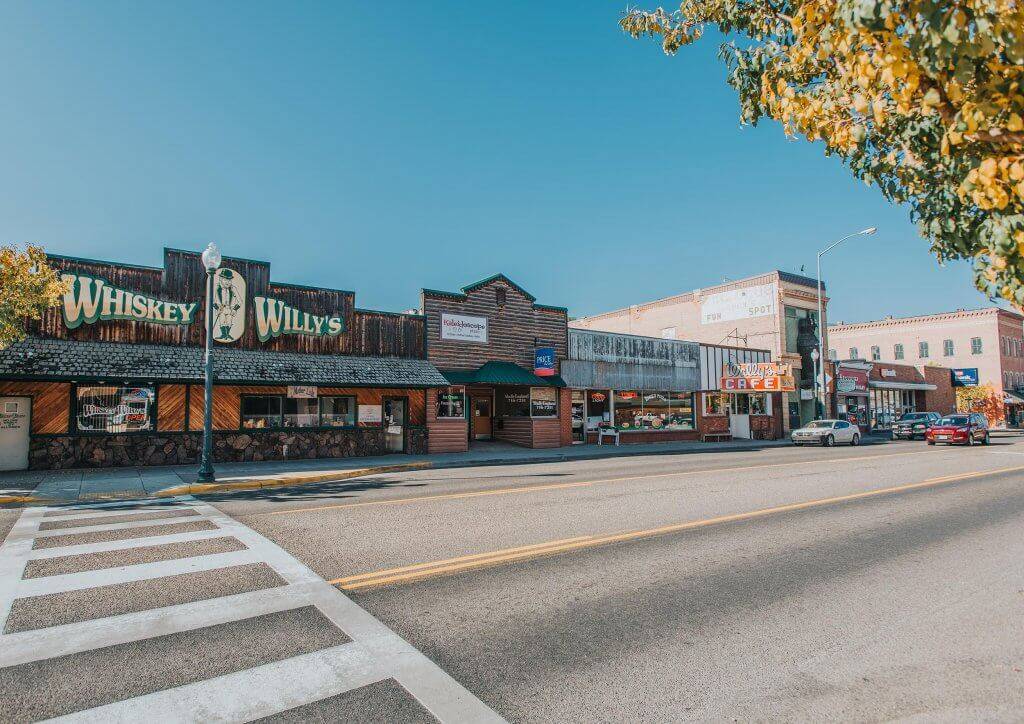 Salmon
Salmon is a quaint little town, loaded with history and culture. Make your first stop the Sacajawea Interpretive, Cultural and Educational Center.​​​​​​​​​​​​​​ This 71-acre park features nature trails and an Interpretive Center where visitors can learn more about the Lewis and Clark Expedition and the Agaidika Shoshone-Bannock.​​​​​ The Lemhi County Historical Museum also makes for an interesting stop featuring a large collection of Lemhi Shoshone artifacts. There are modified hours for fall and winter months, so check the schedule before arriving. If you're hungry, check out local favorites like Junkyard Bistro, Rise & Shine Espresso, and Pins & Tips Bowling Alley. The Salmon River is a huge draw for this town. Consider working with a fishing or whitewater guide to experience the river first-hand.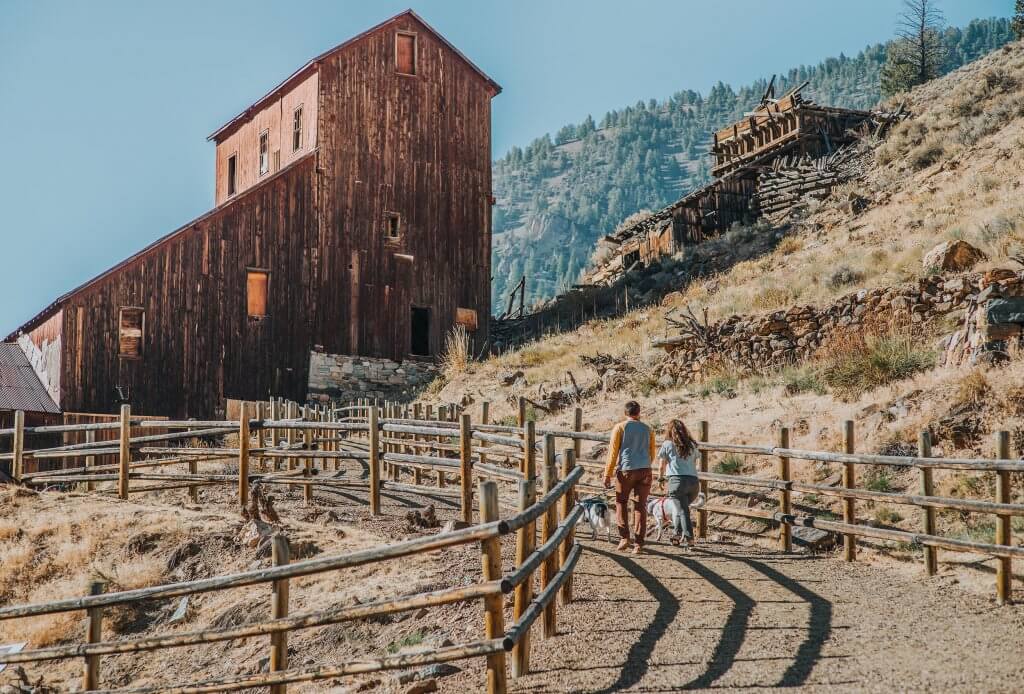 Challis
Challis is full of history! Check out the Land of the Yankee Fork State Park and the Interpretive Center to learn about Idaho's rich mining history. Drive a bit farther to explore the nearby ghost towns of Bonanza, Bayhorse and Custer as well as the Yankee Fork Gold Dredge. Bayhorse is well preserved with stone buildings and a large stamp mill and clear walking paths from building to building. Land of the Yankee Fork also has great ATV access and trails if that is more your speed.​​​​​​​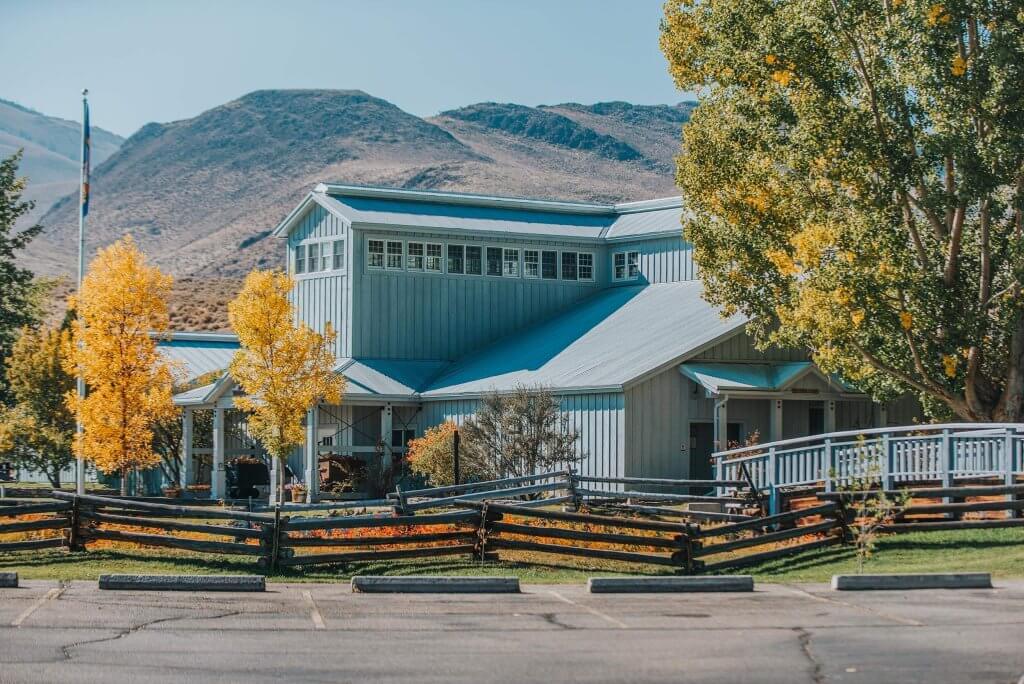 Continuing south of Challis, find Sunbeam Hot Springs along the Salmon River. The pools get their name from the Sunbeam Dam that was built on the Salmon River in 1910 and was partially blown up in 1934. A small sign identifying the hot pools can be found along Highway 75. There is a public restroom next to the road. If you're visiting the hot springs, please remember to travel responsibly and pack out what you pack in.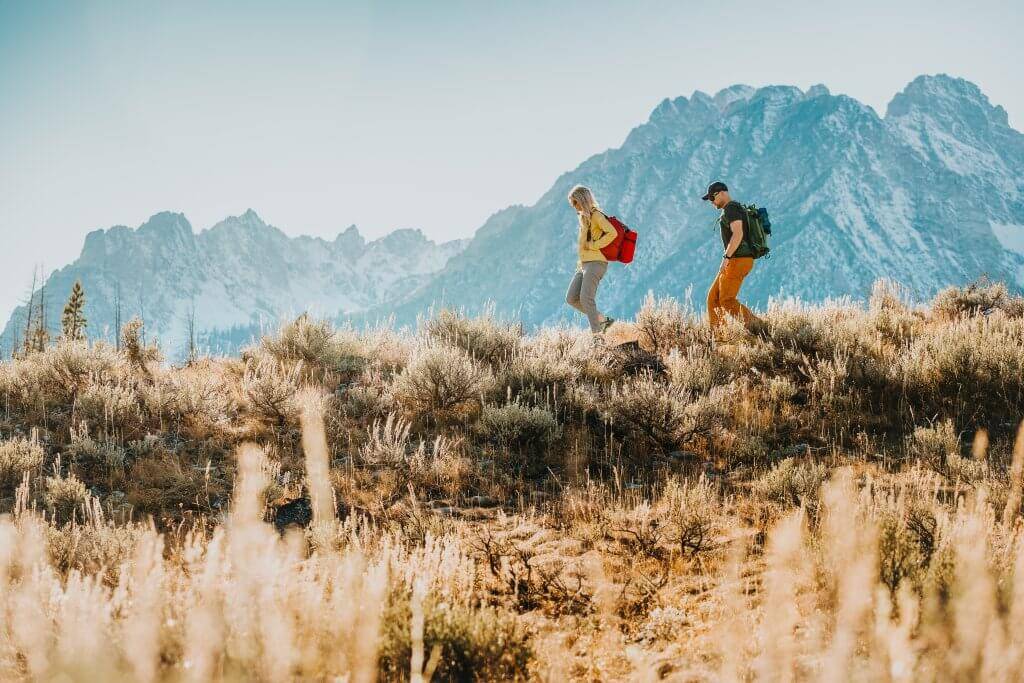 Stanley
Stanley is the southern endpoint on the Salmon River Scenic Byway and it's a picture-perfect end to this route. The idyllic town sits below the Sawtooth Mountains, arguably the most stunning mountains in the U.S. The jagged peaks stand tall over gorgeous alpine lakes like Redfish, Stanley and Alturas Lakes. ​​​​​​​Fall hikes in and around Stanley are perfect for fall foliage finds (try Marshall Ridge). Grab a bite to eat at local spots like Stanley Baking Co., Sawtooth Luce's or Mountain Village Resort. Fall hours will vary for many of the restaurants in Stanley so check before arriving. ​​​​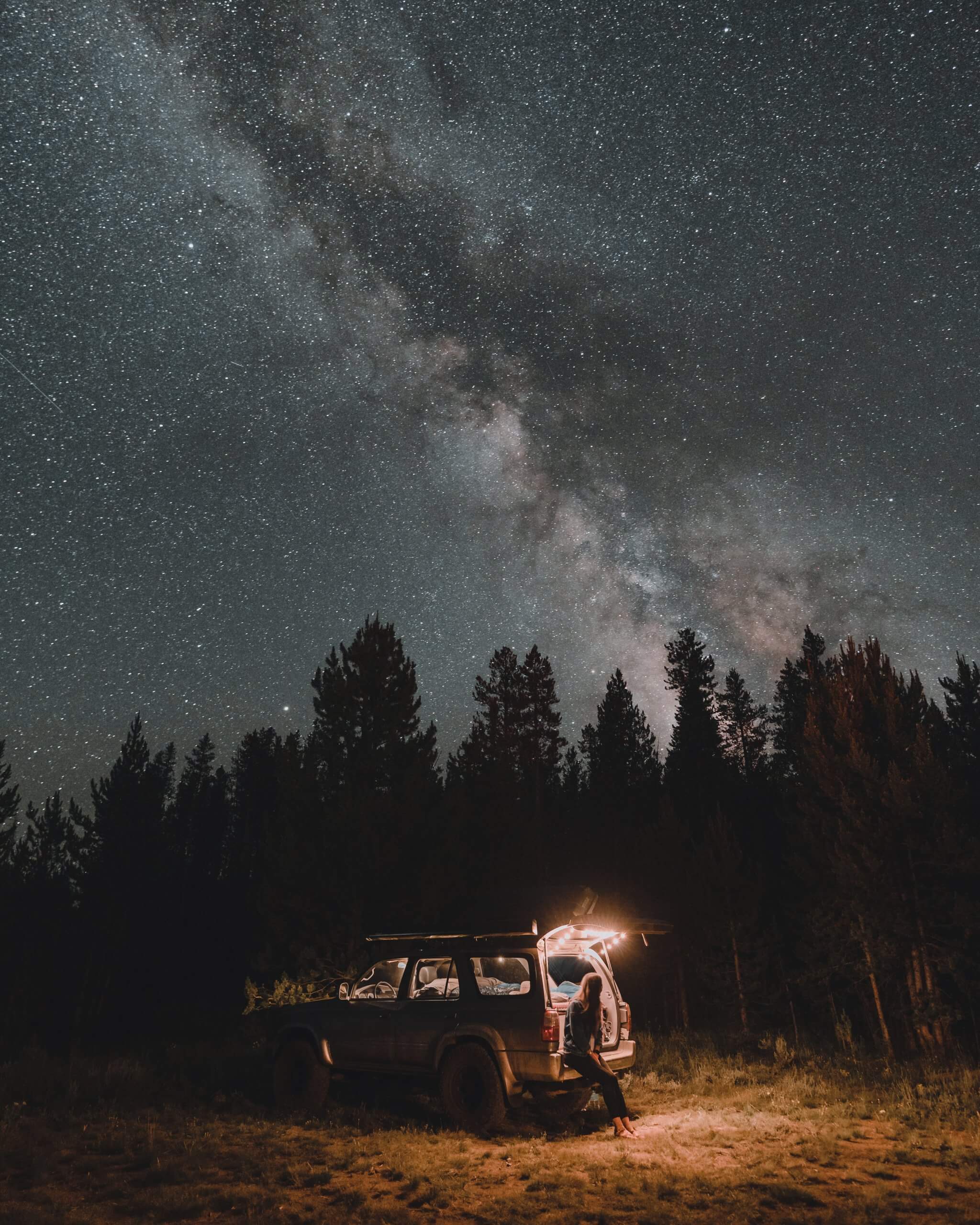 ​​​​​​​It's important to note that you should prepare and dress appropriately for fall weather along this route as the days are often warm while evening temperatures drop quickly and Stanley is one of the coldest locations in the continental U.S.
Any outdoor enthusiast will love the scenery and the adventures along the Salmon River Scenic Byway. Enjoy your road trip and have fun exploring the diverse nature of Idaho!
Feature image credited to Idaho Tourism.
Sarah Rohrbach is an avid traveler with a passion for capturing her adventures in photographs and words. The hidden gems and diverse nature of Idaho have been her home for the last three years, and she's fallen in love with its beauty. Find Earth to Sarah prints online and read about her travels here.
Updated on October 20, 2022
Published on October 12, 2021