As a lifelong outdoor enthusiast, I have always enjoyed tackling new challenges. I have also had the luxury of growing up in Boise, where a 45-minute drive brings me to whitewater rapids and rugged mountain terrain. So, if you are looking to put your body to the test, I'm here to tell you that Idaho has enough sweat-inducing, white-knuckle competitions to satisfy even the most adventurous Red Bull-guzzling thrill seekers.
If these events don't get your blood pumping, I don't know what will.
Rebecca's Private Idaho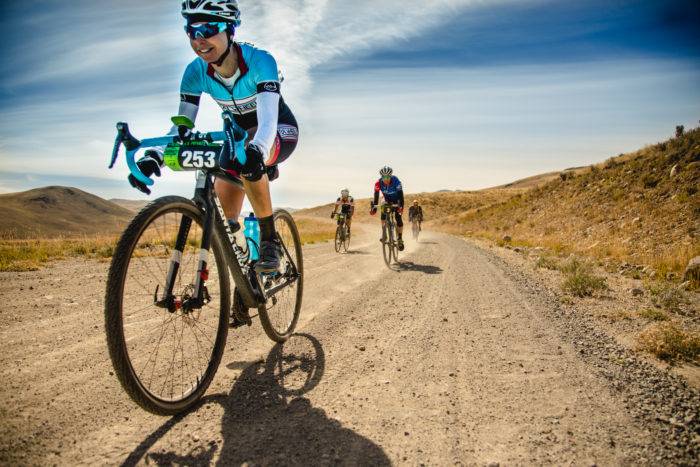 If you are looking for an all-in-one workout and vacation, then you're in luck. Push your body to the limits while exploring some of Idaho's most remote areas on bike. Rebecca's Private Idaho is your pass to 100 miles of pure awesomeness. You'll race with Rebecca Rusch, a mountain bike endurance champion, through towering mountain basins, bottomless canyons, and torturous gravel roads. Sounds easy enough, right?
The race begins in Ketchum, and by the end of the day you will have climbed over 6,500 feet in elevation. I know it sounds painful, but I guarantee that a frosty craft brew at the end of the race will be that much sweeter once you're done. You'll also find comfort in knowing that 20% of your race entry fee will go directly to charity.
Preparation for your day on the hill:
Cyclocross, fullies, hardtails, and tandems are all common bikes used on this ride. The most common form is the cross bike.
The ride includes fully-stocked rest stations complete with water, Red Bull, and, of course, Idaho potatoes.
If the rest of the family is looking for something to do while you are out mastering mother nature, they can take a short five-minute drive to Sun Valley, where Vitamin D is always free. There, they can visit one of the many art galleries, jazz festivals, or museums or they could take a short hike up to the top of Mt. Baldy. Contact the Ketchum Ranger District for maps and guide information.
No matter how your days unfold, you can all plan to meet at the new Sun Valley Resort after your adventures. A relaxing massage and hearty meal is the perfect way to end a fun, action-packed day.
Ride Idaho
This seven-day cycling tour has been challenging cyclists since 2005. The tour is organized by Ride Idaho, which is a non-profit organization. Cyclists come from all over the United States and Canada to test their skills as they wind through some the Idaho's most pristine regions.
You will begin your trek in the gorgeous city of Coeur d'Alene, camping in various locations along the way. You'll ride through Bottle Bay and Sandpoint. Next, you will cruise by one of Idaho's best ski slopes, Schweitzer Ski Resort and head up through Bonners Ferry and hang a right at Moyle Springs. From there you will head south through Bull Lake. The final stretch of the ride cuts through Murray, Wallace, and Heyburn State Park, all before you end up back in Coeur d'Alene on the last day. It's a lot to take in, but you'll be glad you did.
Preparing for the ride:
Build a calendar leading up to the ride with short, medium and long distance rides for practice. Short rides are to help recovery, medium rides improve your speed, and long rides build endurance.
Pack a bag for the ride. Your bag should be between 40 and 50 pounds. The basic necessities you will need are a tent, sleeping bag, cycling gear, walking shoes, extra clothing, mosquito spray, sunscreen, personal toiletries, a bike lock and bath towel.
As a side note, if the family is planning on making the trip, Coeur d'Alene has exquisite bistros, mom and pop restaurants, shopping malls, breathtaking views, and all kinds of recreational activities for the kids. Needless to say, they won't be bored while you're out trekking over mountaintops.
North Fork Championship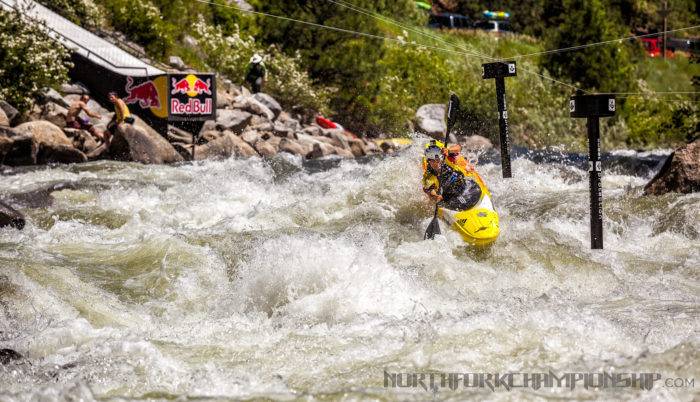 EXTREME KAYAK RACING. Oh yeah, it's just as gnarly as it sounds. The North Fork Championship in the Garden Valley Area is another up and coming competition for all you adrenaline junkies. The NFC focuses on exposing the talent of the best kayakers in the world on an unrivaled strip of whitewater. Many kayakers that enter the competition are well-seasoned, however, the event is set up so that any newcomer can get in on the action and take home the crown.
Safety first:
Be sure to have proper gear and attire.
Every contestant must be an expert paddler.
30-minute safety meetings will be held before every race. If athletes are not in attendance, they are not permitted to race.
The NFC consists of three races, top notch parties, and the Melt Awards Film and Photo Festival. Bringing the family to this event should be no hassle, whether you want to compete and have a cheering section on the sidelines, or if you just want to take the kids to see some crazy races, you're sure to have a good time. There are several lodging options in the area including the Riverpond Campground, Idaho Cabin Keepers, and Uncle Billy Bob's Redneck Vacation Rentals.
IRONMAN Coeur d'Alene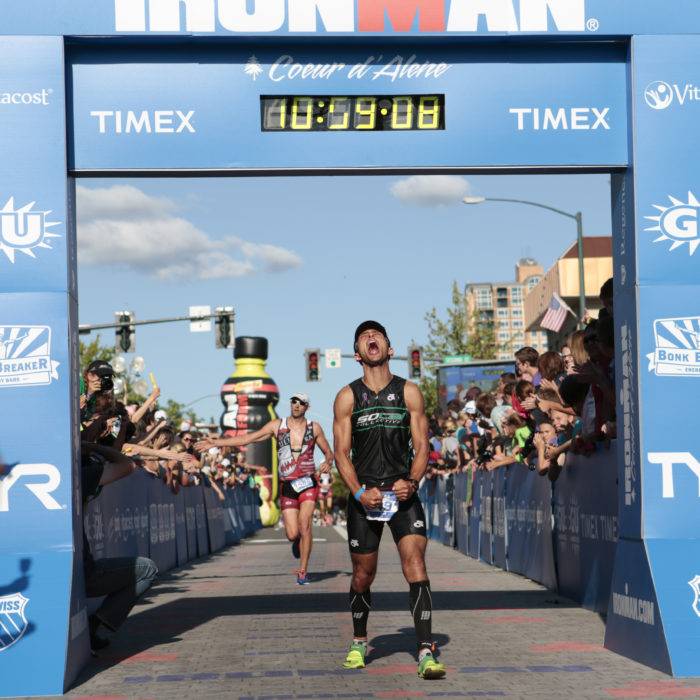 This is the real deal. No smoke and mirrors here. The IRONMAN Coeur d'Alene tests the will of every man and woman who enters. Do you think you're up to the challenge? The race begins with a 2.4-mile swim in the glacier-fed Lake Coeur d'Alene and is followed by a 112-mile bike course (80-miles of which contains no turns). It's then capped off with a 26.2 mile run that hugs the lakeshore. Not for the faint of heart, but perfect for the adrenaline junkie!
I am IRONMAN:
For serious athletes, warm up with the IRONMAN 70.3 North American Pro or the Championship St. George.
Walk or run the IRONKIDS Fun Run with your kids.
Train with a partner, especially in open water.
Even if you're not an extreme athlete, the race couldn't be in a more prime location for viewing. Not only do you get to watch some of the world's best athletes, but you also get to stay in a resort town that boasts numerous recreational activities. You can take the kiddos on the Trail of the Coeur d'Alenes, zip line with Timberline Adventures, or visit Silverwood Theme Park & Boulder Beach Water Park, and more.
This author is a paid content writer for Idaho Tourism.

Published on October 30, 2015