Idaho may be a great place to watch the total solar eclipse on August, 21st, but it's also a great place to grab a cold beer. Thanks to the burgeoning craft beer scene that has developed across the state in recent years, there will be no shortage of special edition, delicious, local beers to choose from while you wait for those few minutes of totality. In anticipation of the eclipse, here's a look at a few breweries new, limited-edition beers to commemorate the event.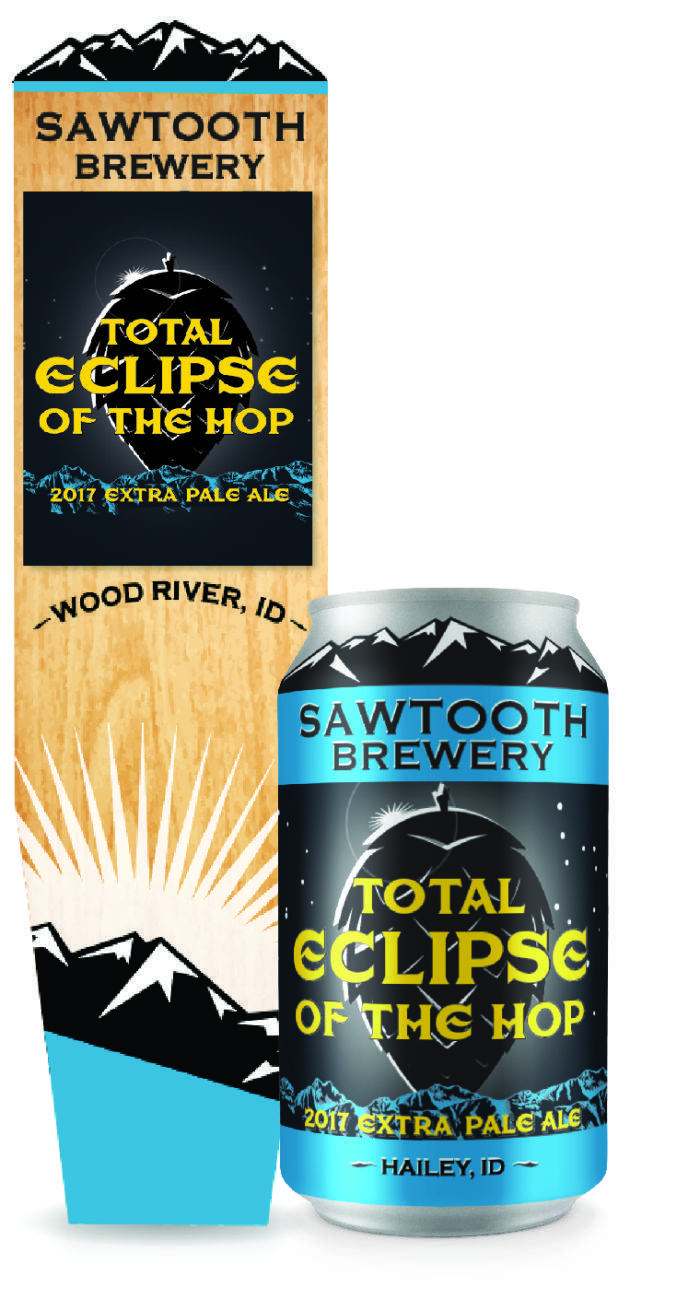 Don't let the phrase "extra pale" confuse you. Sawtooth Brewery, based in Hailey, Idaho, took a balanced approached with their eclipse beer, "Total Eclipse of the Hop." Highlighting delicate malt flavors and complex hop aromas, this beer is a great sidekick for a weekend adventure in Idaho. Even better, it's one of the few breweries that canned this extra-special edition, so look for it in six packs across Idaho!
Named after ancient Viking lore describing two wolves that chased the sun and moon in hopes of devouring them, this dunkelweizen is malty, slightly sweet, and has delicate banana and clove esters courtesy of the yeast used in the brewing process. We don't think Sköll and Hati every caught up with the sun and moon given their current presence in our skies, but if they do, here's hoping they taste as good as this dunkelweisen by Mad Swede. Check Mad Swede's website or give them a call to find pouring locations.
McCall Brewing has chosen to showcase one hop varietal in particular for their eclipse beer. Calypso hops, known for their pleasant, fruity aromas, are the star of this beer. Be sure to take a deep breath to enjoy the hop's complex fragrance before taking your first sip. Honey-straw in color with a 6.4 ABV and 85 IBU's, this classic Northwest-style IPA is a solid choice for eclipse-ing weekenders.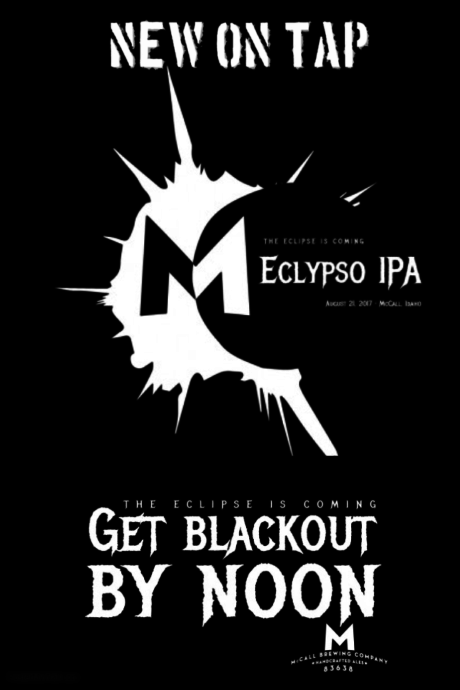 The first collaboration beer between Payette Brewing Company and Mother Earth Brewing Company, LUNARtic Anti-Gravity Ale is out of this world. The "galactic" beer was named after the Comet and Galaxy hops and Mosaic lupulin dust used in the brewing process. This pale ale is super hoppy with no distinct bitterness and a citrus backbone. The beer features a 40 IBU and 4.8 ABV and is available on draft only.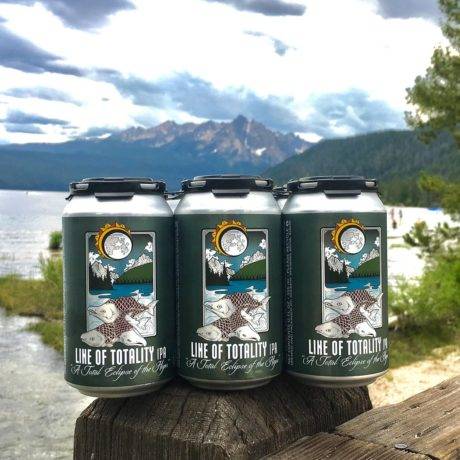 Sockeye Brewing may be based in Boise, but the only place you'll find Sockeye's eclipse beer, "Line of Totality IPA", is Stanley's Redfish Lake Lodge. Known for hop-forward beers, Sockeye used four different hop varieties (Centennial, Magnum, Simcoe, and Idaho #7s) in this special edition, limited release offering. A delicate balance of pine and citrus flavors and aromas was created with the variety of hops. If you happen to be in Stanley during the eclipse, make sure to look it up at the Rustic Lounge, the General Store, and the Lakeside Grill.
"A community center with a brewery," is how owner, Penny Pink, describes the brewery she started 21 years ago. The Totality Triple IPA created for the eclipse should be ready just in time to celebrate the celestial event. This hoppy beer has a good malt character with nice citrus hop notes. You'll find this creation on draft at the Pocatello location.
Other special eclipse creations include Idaho Brewing Company's (Idaho Falls) Where the Sun Don't Shine — Total Eclipse Porter.
The perfect pairing to that eclipse beer? These awesome glasses:
Have fun, and make sure to drink responsibly!
Feature image credited to Redfish Lake Lodge Facebook.
Leading the charge to help grow and expand the Idaho craft beer movement is Idaho Brewers United. A non-profit dedicated to promoting and protecting craft breweries across the state. Follow them on Facebook, Twitter, and Instagram to keep up-to-date on what's happening in the beer world throughout Idaho.
Published on August 18, 2017