If you plan on hitting the road on August 21st to see the total solar eclipse in Idaho, you're going to need a few road trip essentials. From entertainment to snacks and travel comforts, you'll want to be prepared to share the road for an extended amount of time with hundreds of other travelers and solar eclipse enthusiasts.
Keep in mind, several portions of Idaho within the path of totality are fairly rural. Cell service, dining options and other services like fuel stations, may be limited in these areas. Fire conditions can change quickly during August, so make sure you're taking plenty of preventative measures to protect Idaho's outdoor areas.
Check out the list below of eclipse essentials to make the most of this historic celestial event and be prepared for whatever the road may throw your way.
1. A Physical Map
Phones and electronic gadgets are fabulous options for directions, but in case there is no cell service (very possible) or a battery dies, you have a back-up.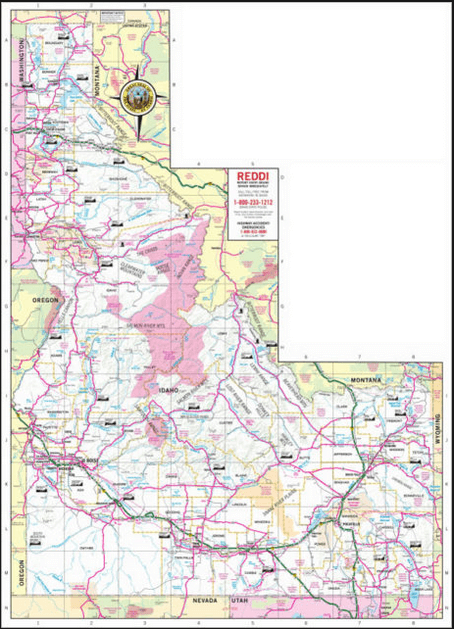 2. Track Road Conditions with 511.Idaho.Gov
With the potential for limited cell service, download the app or pull up the full-service page online before you head out for the day, or do both. This site showcases all road issues across the state and is updated continuously. You can view traffic cameras, check for road closures or delays, and see highway speeds. This app will be especially useful to determine if your route is closed or detoured due to fires in the area.
3. Eclipse Glasses
We know you've heard it before, but don't forget to pack these. And remember, those camera lenses (both on conventional cameras and your smartphone) also need a filter.
4. Extra Chargers/Batteries
Bring backups, because if you didn't take a picture of it, did it really happen?
5. Pack a cooler
Bring extra water and snacks just in case those items are sold-out or traffic delays impact your expected travel time. Keep an extra gallon of water in your car in case of overheating, and pack important prescriptions or medical equipment in case you're gone longer than expected.
6. Full Tank of Gas
Do yourself a favor and avoid the headache of running out of gas—fill up before you head out. Additionally, with thousands of extra travelers on the road, you may run into long lines to fuel up.
7. Audio Books & Games
Whether this road trip includes children or just yourself, bring a few extra goods to keep everyone entertained while waiting for the eclipse. Our favorite? Idaho Bingo!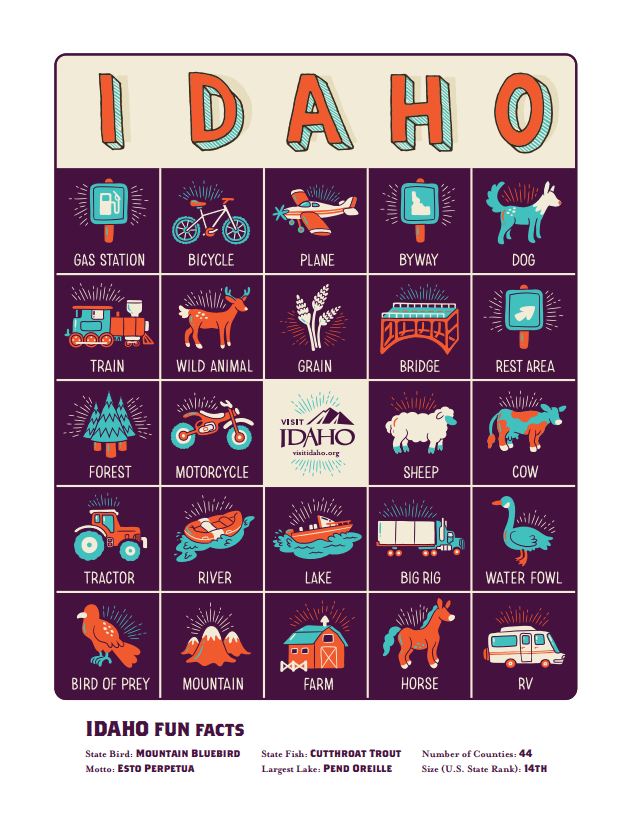 8. First Aid Kit
Keeping some basic medical supplies with you on the road is always a good idea. You can buy a pre-made kit, or assemble some items before leaving.
9. Cash
Not every business in Idaho accepts credit/debit cards so you may need cash for some sweet souvenir purchases along your eclipse route. It's also important to note that if the internet is overloaded with eclipse spectators, you'll be the lucky [smart] one walking away with the goods. Additionally, ATMs in smaller towns could potentially run out of cash due to increased demand, so think about grabbing the cash you'll need before you hit the road.
10. Light jacket or blanket
Temps in Idaho can dip significantly in the evenings, and the eclipse is forecasted to lower the temperature by as much as 10-28 degrees. Bring a jacket, and stay warm.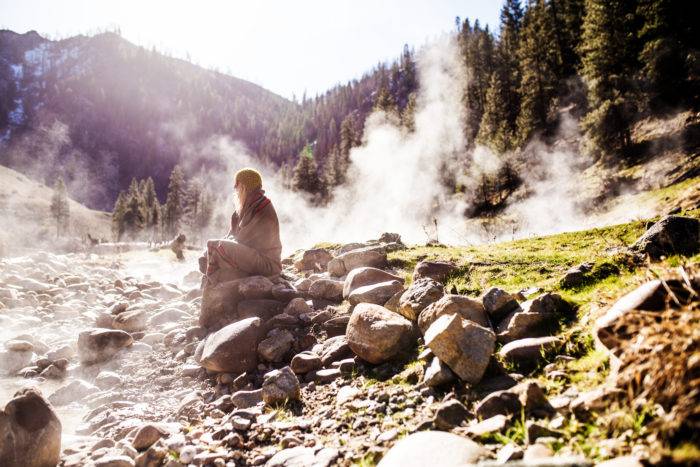 11. Chairs and/or Blankets
Make yourself comfortable while waiting for the eclipse to begin, and lounge for a bit after it's over. August is perfect picnic weather.
12. Sunscreen and Insect Repellent
It's summer, so plan ahead and be prepared for all of nature's offerings this time of year.
Our final piece of advice: Be patient. Slow traffic is a given for this event, and everyone is trying to accomplish the same thing. Come prepared, be patient and enjoy!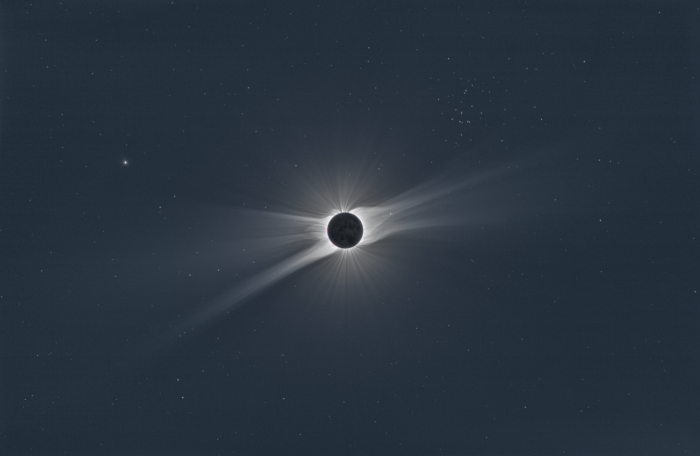 Click here for more information on the eclipse.
Published on August 7, 2017