Northern Idaho – Birthplace of Idaho Wines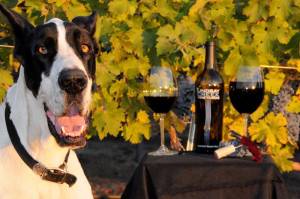 June is Idaho Wine Month, and what better way to celebrate than visiting the birthplace of Idaho wines? A tour of northern Idaho wineries begins in Lewiston and continues north to Sandpoint, showcasing the wine variety available in our state.
Start your trip in Lewiston, where Idaho's wine industry began in the 1860's and flourished until prohibition brought production to a halt in 1916. It wasn't until the 1970's that wine grapes were planted again in the state, this time along the Snake River.
The three wineries to visit in the birthplace of the Idaho wine industry are Clearwater Canyon Cellars, Colter's Creek Winery, and Lindsey Creek Vineyards. All of these wineries also grow grapes in the Lewis-Clark Valley.
Clearwater Canyon Cellars, owned by Karl and Coco Umiker, is located in the Port of Lewiston. Clearwater Canyon Cellars was founded in 2004 by four couples and in 2010 Coco and Karl became the sole owners. They are inspired to regain the notoriety of the world-class wine region by making award-winning wines.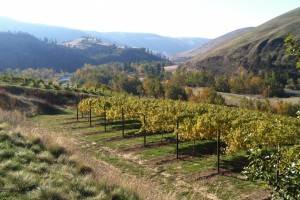 Mike Pearson and Melissa Sanborn own Colter's Creek Winery in Juliaetta, along the Potlatch River. Mike and Melissa purchased a deserted vineyard in 2007, then spent the next few years retraining the vines and putting in drip irrigation systems. Now seven years later, the 25 year old vineyard is healthy and thriving. Its 2011 Syrah recently received a 90-point rating by Wine Enthusiast. The tasting room in Juliaetta is a great place to enjoy lunch with Colter Creek's award-winning wines.
Lindsey Creek Vineyards is the newest addition to the northern Idaho wineries. Brothers and owners Art and Doug McIntosh are fourth generation grain farmers in Lewiston, but began planting vineyards because of their appetite for wine. The brothers went back to school at Washington State University to pursue their passion – Doug for Viticulture and Art for Enology. They made their first "hobby" wine in 2009 and are now well under way. Lindsey Creek Vineyards is open by appointment so be sure to call ahead.
Heading north from Lewiston, there are a three more wineries to visit. Camas Prairie Winery in downtown Moscow has operated for 31 years and produces around 1,100 cases per year. University of Idaho Vandals fans will love Camas Prairie's four Vandal Crest wines.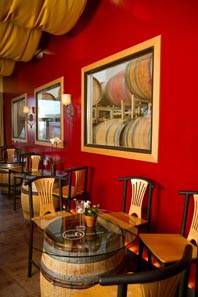 In Coeur d'Alene, spend the afternoon at Coeur d'Alene Cellars with owner and winemaker Kimber Gates. The winery was founded in 2002 and now produces over 3,400 cases per year. The first two vintages of its Syrah both earned 90-point ratings from Wine Enthusiast.
Just north of Coeur d'Alene in Sandpoint, Steve Meyer has been making award winning wines at Pend d'Oreille Winery for 17 years. Steve and his wife, Julie, believe that wine brings people together and host family-friendly live music nights once a week at their tasting room. Enjoy great wine along with appetizers from the Bistro Rouge Café.
As you travel around northern Idaho enjoying the wines, be sure to enjoy the great recreation, interesting attractions, activities, and events in the region. Learn about all of Idaho's wineries at www.idahowines.org.