Coeur d'Alene and Beyond
A Northern Idaho Adventure
Coeur d'Alene is known for its luxurious lakeside lifestyle as well as its world-renowned golf course and floating green, but the fun doesn't stop there. Check out these nearby destinations and turn your weekend getaway into a week-long adventure.
---
Pick a Town and Start Exploring
Bonners Ferry
Located in the heart of the Kootenai River Valley, Bonners Ferry is home to a wide array of wildlife and waterfalls—making it the ideal place to unplug from the everyday. As you embark on your outdoor adventures, allow your mind to wander and immerse yourself in the natural splendor of Bonners Ferry.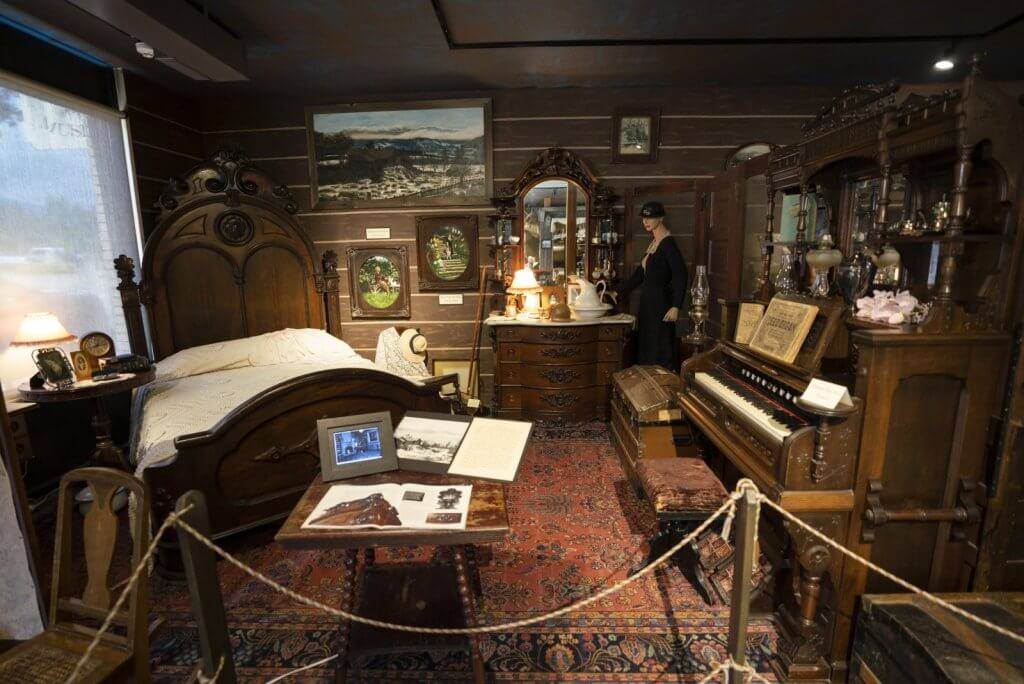 Don't Leave Town Without Visiting…
The Kootenai National Wildlife Refuge is home to over 300 species of wildlife. Complete your wildlife adventure with a scenic hike and check out Myrtle Falls and Deep Creek Trail.
Pack your camera and get ready for a tour of Idaho's breathtaking waterfalls. First up is Copper Falls, a popular destination for hikers of all skill levels. This 225 foot waterfall cascades from the top of Copper Creek to a pool down below—a view well worth the hike! Snow Creek Falls is another of northern Idaho's noteworthy waterfalls. Venture through a dense forest of towering cedar trees before arriving at this picture-perfect destination. Moyie Falls is another stunning stop to add to your trip. This waterfall flows from a slot in the Moyie River Canyon into the gorge below.
Two Tones Cafe is a family-owned restaurant serving up local cuisine with an Italian flare. Dig into their creamy fettuccine alfredo, chipotle bbq salmon or huckleberry crispy chicken.
Situated along its namesake river, Kootenai River Brewing Co is a local favorite, offering craft brews and American pub fare.
If you're obsessed with breakfast, Chic-N-Chop is the place for you. Chow down on hearty all-day breakfast options from pancakes to eggs benedict.
The Boundary County Museum gives visitors an opportunity to learn about the history of northern Idaho and the Kootenai people through displays, original artifacts and exhibits.
There's more to explore! Find more adventures in the area.
Spirit Lake
Featuring spectacular lake experiences and extensive biking trails, the town of Spirit Lake offers a variety of activities for those craving an escape to the outdoors. Top it all off with delicious local cuisine, and you'll likely be planning your return visit before you've even left.
Don't Leave Town Without Visiting…
Brickel Creek Trail is a Spirit Lake favorite. Wind your way through five miles of beautiful forest, encountering hidden waterfalls along the way.
Pedal your way along the northern shore of Spirit Lake via the Empire Trails. This extensive trail system offers a variety of routes catering to various skill levels.
With activities like boating, paddleboarding and kayaking, there's more than enough fun to fill an afternoon at Spirit Lake.
Built in 1907, Whitehorse Saloon is said to be one of Idaho's oldest operating saloons. Here you'll find an array of both Canadian and European brews, as well as tasty pub fare.
Salt & Pepper offers a delicious blend of local flavors and family recipes. Treat yourself to buttermilk biscuits and homemade gravy, or a mouthwatering pulled pork sandwich.
At Mi Pueblo, you'll find authentic Mexican cuisine ranging from crispy tostadas to their signature arroz con pollo.
There's more to explore! Find more adventures in the area.
Athol
If you're looking for a fun weekend, Athol is the way to go! Get your adrenaline pumping at the largest theme park in the Pacific Northwest. Scream with delight as you race down a zipline, or spend the day exploring one of Idaho's magnificent state parks.
Don't Leave Town Without Visiting…
There's more to explore! Find more adventures in the area.
Can't Get Enough of Northern Idaho?
The adventure continues… Keep exploring and add one of these towns to your trip.