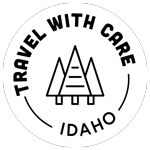 Travel With Care
In Idaho, we care for our outdoor spaces. When visiting our beautiful state, we hope you recreate responsibly so you (and others!) can experience Idaho to its fullest—now and in the future.
Care for Idaho
When out on the trail, don't leave your pesky granola bar wrappers behind. Take all your trash with you (there aren't garbage services in most Idaho recreation areas). Encourage your friends to stay on marked trails, and always drown out your campfires—yes, even in the winter. Take only pictures, and leave nothing behind. Idaho's beauty should be shared. But to share it, we also need to protect it.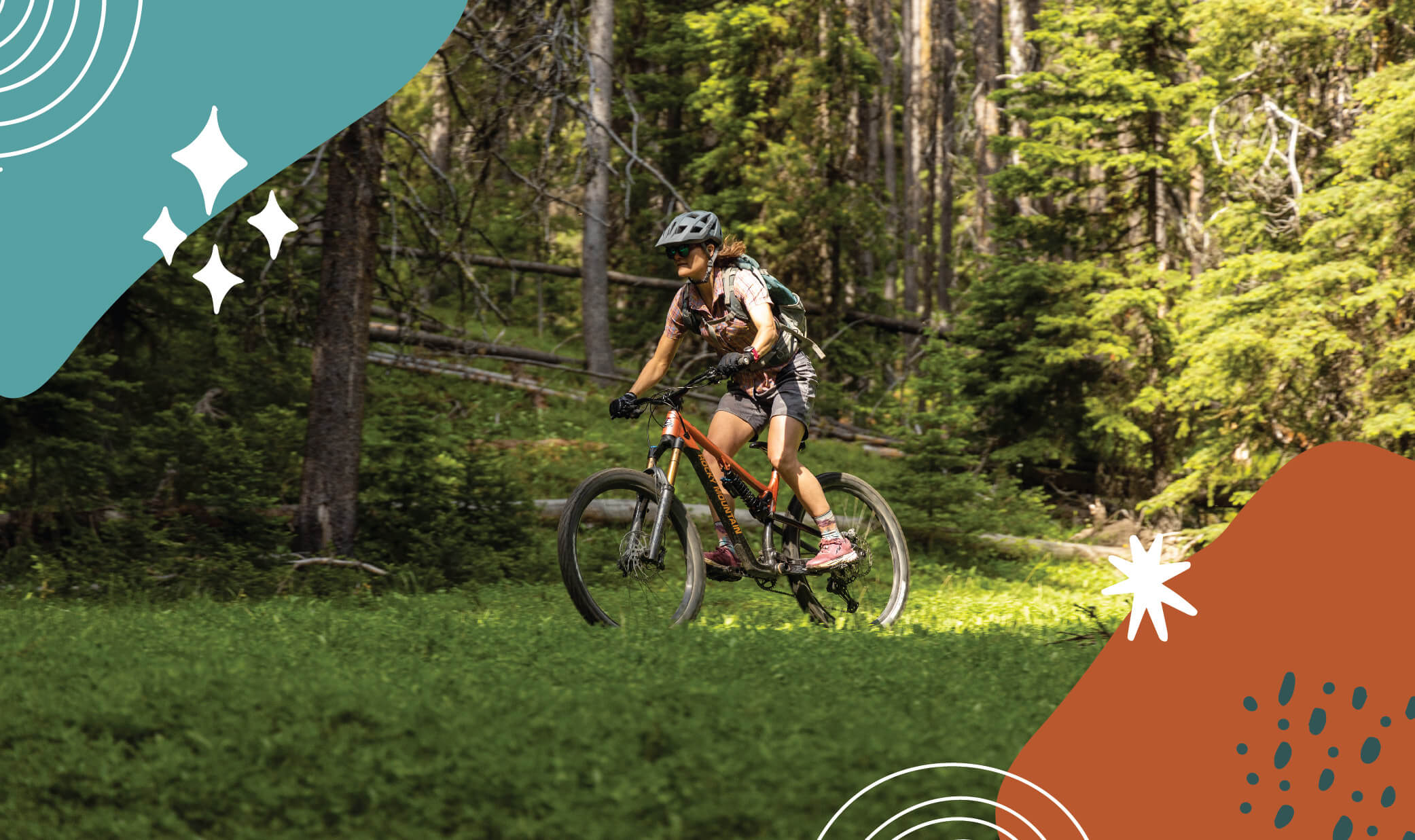 Care for Yourself
We, of course, want you to have the adventure you're dreaming of, but we also want you to know your limits and make sure you're safe. Are you prepared for your hike? Do you have the things you need? Did you bring water and sun protection? Do you know about bear safety? Did you tell someone where you're going? Do you have a plan B? Know the risks of recreating outdoors, regardless of the season, and take the necessary steps to have a good time and stay safe.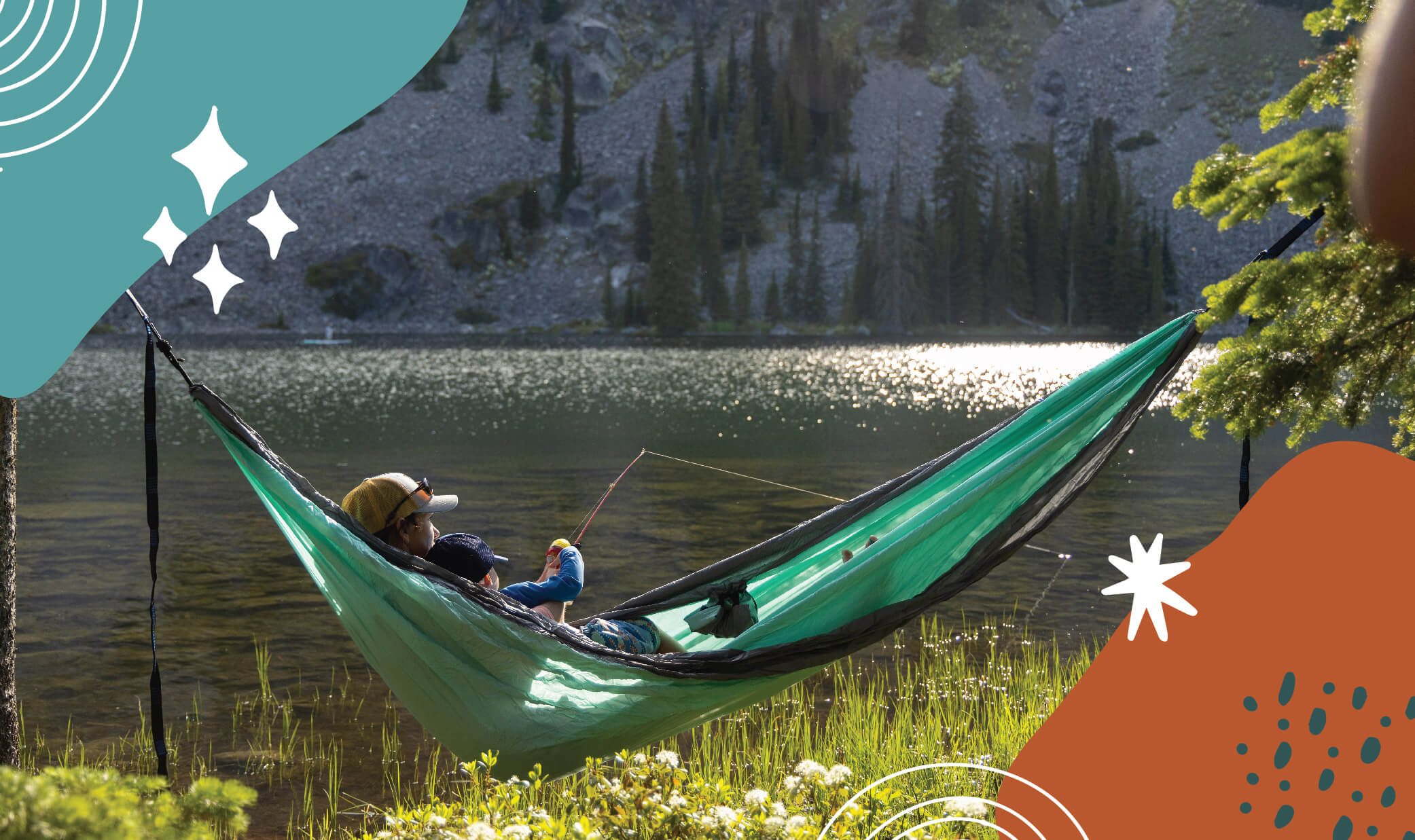 Care for Others
Whether out on a trail, sipping wine at a vineyard or shopping downtown, please be patient and kind to those around you. Like many places, staffing shortages can be a challenge. Please keep your cool and be kind to the employees assisting you. They are doing their best. Out on the trail, remember to be welcoming and respectful to all.
Be Wilderness Wise
Adventuring in Idaho is all about recreating responsibly: listening to your body, being kind and doing your part to keep our state clean and pristine—no matter the season.
Care for Idaho
As the Idaho weather heats up, the importance of fire safety in the great outdoors is on the rise, too. Everyone plays a vital part in preserving Idaho's beauty—so remember to check fire conditions and local restrictions before striking out on your adventure. Most forest fires are preventable. Together we can keep the summer from going up in smoke. Always use designated rings or grills, bring extra water and drown out your campfires completely before you leave. Never leave a fire behind, even if it's just embers.
Care for Yourself
Being outdoors is all about knowing your limits and being prepared. Otherwise, you could find yourself lost, stranded or injured. Whether experienced or a beginner, you know best what you can do. If the weather changes unexpectedly while you are hiking or you need to listen to your body and adjust the plan, it's okay to turn back and return to finish the route next time. It's always better to be safe than sorry.
Care for Others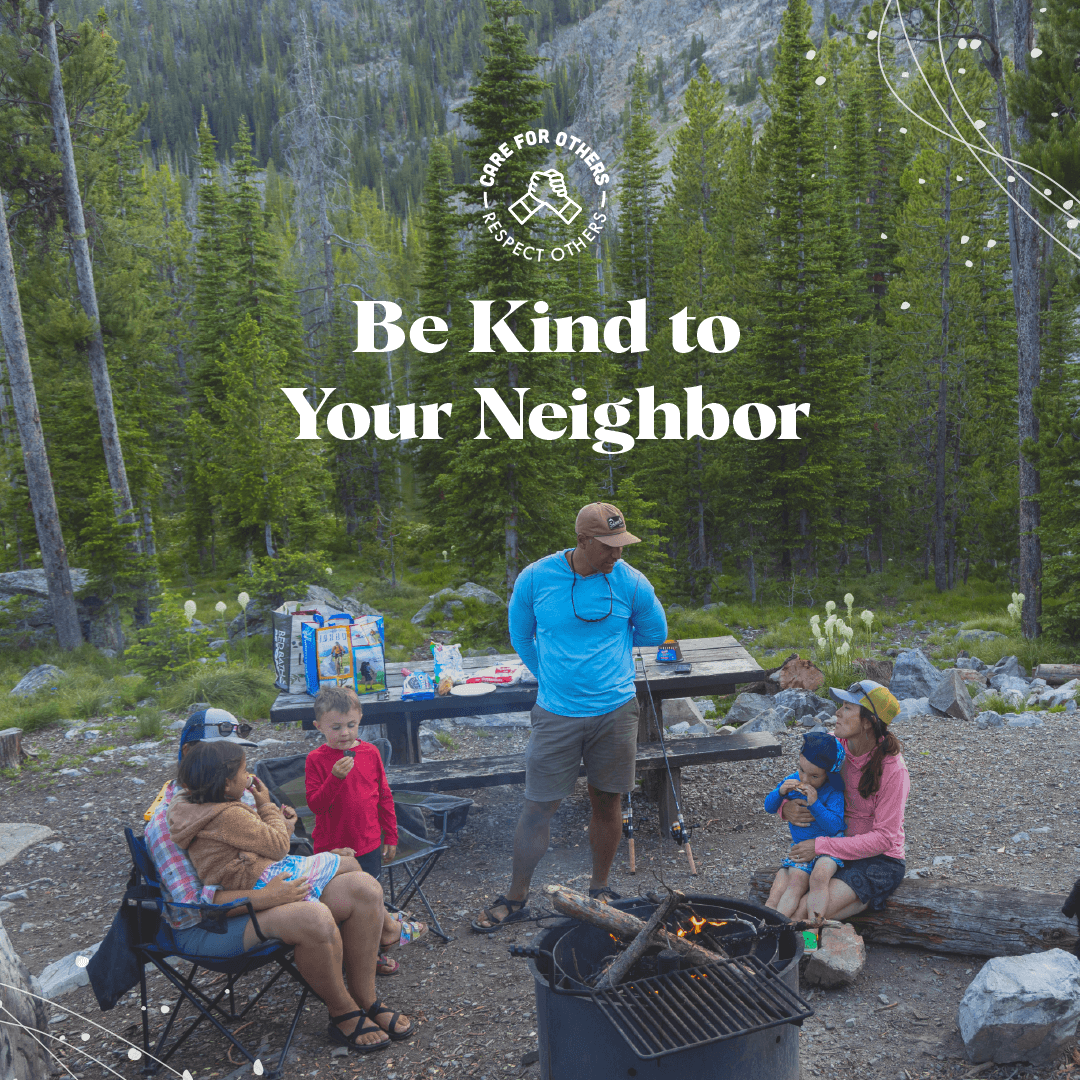 People use the outdoors to escape reality and focus on the simple joys of life. Making sure Idaho is a welcoming space can be as simple as saying hello or offering a smile to a stranger. And don't forget about the friendly folks serving you your morning cup of joe or helping you at the rental shop. Patience and kindness go a long way in making someone's day.
Learn How to Travel With Care This Spring
Take It Slow in the Ice and Snow
Put a freeze on winter mishaps! Learn about winter driving safety and slope and trail etiquette.
Care for Idaho
Care for Yourself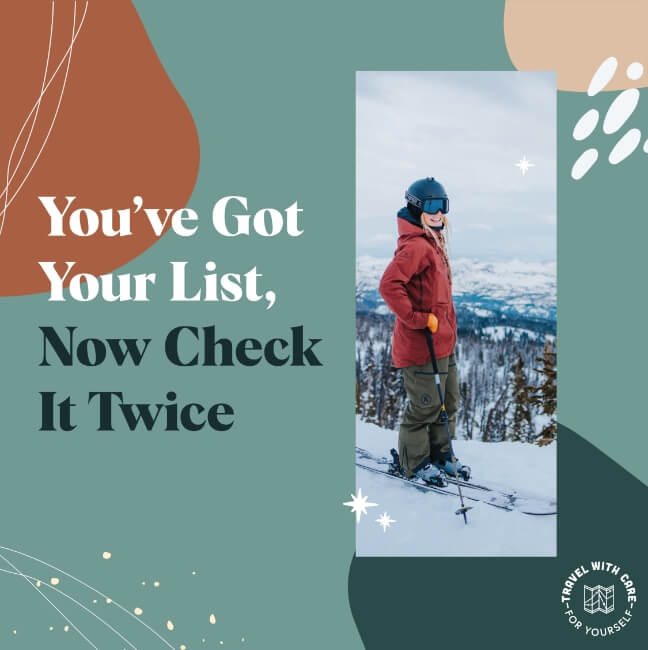 Whether you're driving to your destination or about to hit the slopes, don't forget these winter essentials. Make sure your vehicle is snow-worthy and check the weather and road conditions before heading out. It's always better to plan ahead and be safe.
Full tank of gas
Cell phone charger
Tire chains
Ice scraper, snowbrush, small shovel
Extra layers, blankets
Water, snacks
First-aid kit, sunscreen, lip balm
Helmet, sunglasses, goggles
Care for Others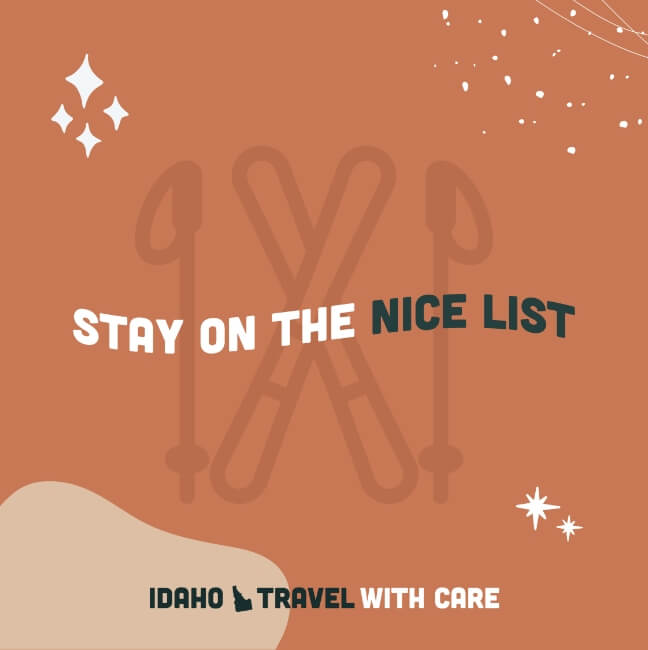 Even in winter, recreational trails can get pretty busy. Remember to check trail or slope signage and yield to downhill and faster recreationists. If you have to stop, make sure you get out of the way of others and always keep an eye out for blind corners. Watching out for others and being mindful of your movements and speed can prevent serious injury.
You Can Help
We all need to do our part to keep Idaho the special place it is. If your business or organization is involved with recreation and hospitality and you want to help spread the Travel With Care message, check out our partner toolkit with messaging, assets and event ideas.
Request a Toolkit
Resources
Resource Hub
Heading out for an adventure? Here you'll find helpful info on recreating responsibly, road conditions, weather, fire restrictions and wildfire updates.