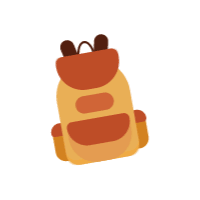 You're Falling for Adventure
Grab your favorite hiking boots and don't forget to pack a flannel, you're getting ready to embark on a fabulous fall adventure. Whether you're hitting the trails on foot or by bike, dropping a line in one of Idaho's crystal-clear lakes or camping under the stars, you're falling for adventure.
Trails lined with changing leaves and twisting rivers make Idaho an outdoor adventure destination. Experience picturesque views and hike under canopies of yellow, maneuver a mountain bike on scenic trails surrounded by shades of amber and burgundy, or try your hand at fly-fishing. This season, experience the magic of fall in Idaho.
Did You Know?

Unlike most pine trees, the Western Larch's needles turn bright yellow and can be seen at Sheep Lake, accessed from Seven Devils Trailhead at the Seven Devils Campground.

The North Fork of the Coeur d'Alene River is a choice spot for fly-fishing for native cutthroat trout.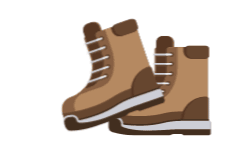 Fishhook Creek Trail is an aspen-lined (hello, fall hues!) 4.5-mile trail located near Stanley and boasts a beautiful view of the Sawtooth Mountains.
Check Out the Gourd-eous View
Discover Idaho's Adventures
Ready for more fall? Check out all the other ways to enjoy Idaho this season.