You're Falling for Flavor!
For you, fall is more than just brisk mornings spent walking through Idaho's golden-leaved forests, wrapped in a wool scarf. You're all about celebrating fall with your tastebuds, which is why you're falling for flavor. From seasonal delights at local restaurants, cooking classes and hard ciders, craft beer, whiskey (and everything in between), Idaho is for foodies.
Whether you're making your own spiced wine at home with some of Idaho's award-winning wines, noshing on local seasonal dishes, or on the hunt for the best pumpkin spice latte, Idaho invites your tastebuds on an adventure full of flavor.
Did You Know?
Weighing 1.2 million pounds, Cedars Floating Restaurant in Coeur d'Alene serves fresh fish, seafood, aged steaks, prime rib and more.
Ice wine is created when grapes are allowed to freeze on the vine and then pressed while still frozen. Try this sugary sweet wine at Koenig Vineyards in Caldwell.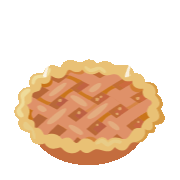 Named "Top Pie Shop in the USA" by Yelp, Birdie's Pie Shop in Post Falls offers a variety of sweet and savory pies.
Gather Around, It's Time To Dig In
Discover Idaho's fall flavors
Ready for more fall? Check out all the other ways to enjoy Idaho this season.