Support Idaho Small Businesses on June 9, 2023
Small businesses are a huge part of what makes Idaho so special. They are the backbone of our economy; they employ our friends and neighbors; they showcase our state's creativity and values; they provide invaluable goods and services; and they epitomize what makes the Gem State great.
What is the Support Local Gems initiative?
The Support Local Gems initiative is an all-day celebration of Idaho's small businesses. On Friday, June 9, 2023, please join us in supporting small businesses in your community.
Who is involved in Support Local Gems?
Started by U.S. Senator Jim Risch and the Idaho Department of Commerce, Support Local Gems is successful thanks to the help and support of Idaho's chambers of commerce, business associations, elected officials, and ALL Idahoans.
When is Support Local Gems happening?
On Friday, June 9, 2023, show your love for Idaho's small businesses. But why stop there? Every day is a good day to Support Local Gems! Your support helps to preserve the jobs and local character that make Idaho's communities vibrant.
Why should I support small businesses?
There are so many ways to support Idaho's small businesses, some of which don't cost anything. On Friday, June 9, dine at your favorite restaurant or order takeout, shop in person or online
at a local retailer, purchase a gift card, write a positive review for your favorite local business, or just say "thank you" to a business in your community for all that they do
Check out Small Businesses and Outfitters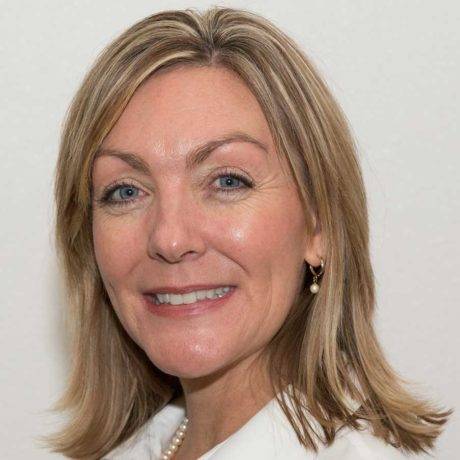 Stephanie Palagi
"Our priority is keeping our businesses open while keeping our community safe," emphasizes Stephanie Palagi, executive director of Old Town Pocatello — a business improvement district (BID) responsible for economic development, revitalization efforts and event coordination in the eastern Idaho city's historic downtown area.
In a typical year, Old Town Pocatello hosts nearly 100 events; and the BID had just arrived at a point where Palagi was able to hire a part-time events person before COVID-19 struck, forcing the cancelation of several community events. With live events no longer an option for the foreseeable future, Palagi pivoted to hosting virtual events to keep the community engaged online.
Instead of distributing 10,000 Easter eggs at the annual downtown hunt, Old Town Pocatello posted themed coloring pages for kids to download, color and post to Facebook and earn an ice-cream coupon to be redeemed later. In place of the annual Fourth of July parade, the BID hosted a virtual photo parade on Facebook for families to enjoy throughout the day at their leisure. Palagi has also used Facebook Live videos to highlight Main Street businesses who have reopened or will be opening soon. "We're trying to keep our traditions alive and our community engaged instead of just canceling everything," she affirms.
Palagi is currently working with the city to increase the outdoor dining footprint for downtown restaurants by converting nearby parking spaces into patio areas called "parklets." She's also bringing an open-container waiver before the city council that would allow downtown diners to be able to enjoy alcoholic beverages throughout Main Street, noting that patrons prefer to be outside with fresh air right now.
"Every aspect of our operations has been impacted — from fundraising and event income to art and landscape projects; yet we've remained positive and hopeful, even when businesses were closed," Palagi reflects. "We've never lost hope that we'll eventually get back to normal — and it's not if; it's when. In the meantime, we're just trying to navigate this fluid environment and make good decisions for our businesses, events and for our community."
When you visit Pocatello, Palagi — a boating and golfing enthusiast — recommends enjoying the plethora of outdoor recreation opportunities available. "We are the great outdoors," Palagi proudly beams. "Whether you want to go mountain biking, horseback riding, fly fishing or skiing, we provide visitors the opportunity to conveniently enjoy world-class recreation while staying nearby in a community filled with restaurants, breweries, hotels and more."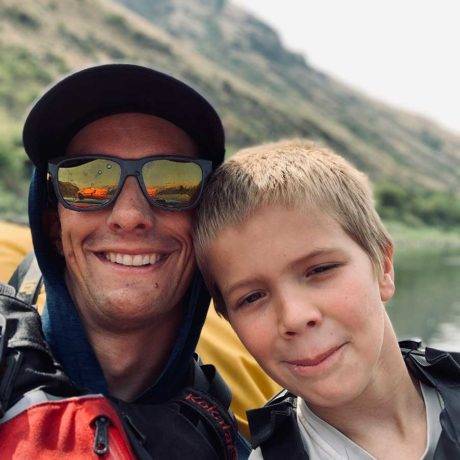 Erik Weiseth
"There are not many businesses or things you sell where the experience is going to be one of the most cherished things in someone's life. That's what we get to do and it's really cool," exclaims Erik Weiseth, managing partner of Orange Torpedo Trips — a whitewater rafting and kayaking outfitter with operations in Idaho and Oregon, and the first to offer guided whitewater inflatable kayaking trips.
"The thing we love about inflatable kayaks is that you can take somebody who's never been on a river and within an hour you can have them pretty easily running class-III and low-level, class-IV whitewater," Weiseth notes. "It's really oriented toward being an active participant rather than just being a passenger, and we try to make sure everybody gets exactly what's right for them while having this collective adventure together."
When COVID-19 hit and the stay-at-home order was established, Weiseth was unsure the company would survive the economic impact, let alone have a season. So, he began meeting with other outfitters to share ideas and solutions for their industry's predicament. "We worked as a cohesive unit to pursue answers to how we were going to operate and mitigate risk to the greatest extent possible," Weiseth reflects. "That was really helpful on both a practical and emotional level. There were a lot of times when an hour-long conversation just made me feel better."
Although the company has altered many of their protocols — everything from transporting clients and loading boats to food preparation — Weiseth acknowledges these are mostly behind the scenes and do not affect the experience; but he does point out the cost implications. "Operating a trip of six with two parties is now double the cost from what it used to be for us. We're certainly incurring lost capacity for net revenue and increased expenditure."
The business has also experienced an unprecedented rate of change with last-minute cancellations and new bookings that make staffing challenging with the on-call nature of the industry. "If there are no trips, you don't work; and if there are trips, you do," Weiseth explains. "We want to staff up and have enough people to ensure that we can cover things, but we don't want to have so many people that they're just sitting around."
Despite the challenges, Weiseth remains positive about the future. "I have tons of hope because people aren't going to want to stop having these experiences — they are needed now more than ever," he proclaims. "When you need to get out and get away, there's no better place than a river trip."
When booking an Orange Torpedo Trip, Weiseth recommends the Main Salmon. "You're floating along the longest undammed river in the U.S. and through the largest continuous wilderness area in the U.S.," he expounds. "The Native American and homesteader history make that trip a really rich experience combined with great whitewater, huge mountains and wildlife. It's really powerful."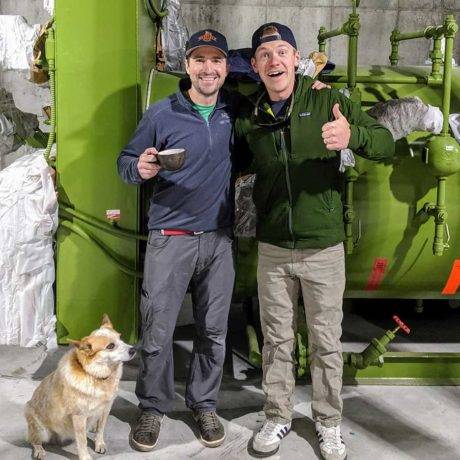 Ben Bradley & Alex Buck
"At the end of the day, we know we've made something we stand by, and we don't waver from those principles," Ben Bradley confirms.
Bradley and Alex Buck are co-founders of Warfield Distillery & Brewery in Ketchum, which produces spirits and craft beer and offers upscale pub fare in a family-friendly environment. For the duo, it all starts with a focus on high-quality, organic foods and ingredients.
"Ingredients matter," Buck declares. "We only use the best foods — local and sustainable within Idaho whenever possible — and we only use certified organic grains and hops in our beer and spirits. It's something we believe in."
They also believe in community, so creating the right type of space for their pub was vital. "A place where people can get together and have a good meal with good beer made on-site by people they know," Bradley clarifies. "Developing that social epicenter has always been our goal."
COVID-19 forced the closure of the restaurant's dining area, causing a shift to takeout food, cocktails, six-packs and growler fills while the brewery and distillery continued to support the business' wholesale distribution of bottled beer, whiskey, gin, vodka and brandy. The distillery also began making hand sanitizer for the area's frontline workers, businesses and residents until it encountered shortages of plastic containers due to manufacturers running out of raw materials.
"We worked pretty hard to get all the sanitizer ingredients together, so it was probably a three-week delay and then we were able to get going," Buck recalls. "Finding plastic vessels was not something I ever imagined would be an issue."
What's giving them hope as they look to the future is the rallying support of the community. "I think there's newfound appreciation for supporting local businesses as you watch your friends and neighbors struggle to stay afloat," Bradley explains. Both also note how COVID-19's effect validated their plan to expand distribution across the state — a process which is currently in progress. "We live in a cyclical, tourism-based town where it's feast or famine, and I think we've now experienced famine during a time we normally don't count on doing so," Bradley acknowledges.
When you visit the Wood River Valley, Bradley and Buck recommend the area's distinct accessibility to the great outdoors. "You can drive just minutes and go hiking, mountain biking or fishing," Bradley attests. Buck points to the uniqueness of living in the Central Idaho Dark Sky Reserve (the country's first), where you have "the ability to see a ridiculous number of stars at night." When you're done adventuring, head to Warfield Distillery & Brewery to grab a bite and a beverage and to tour the facility.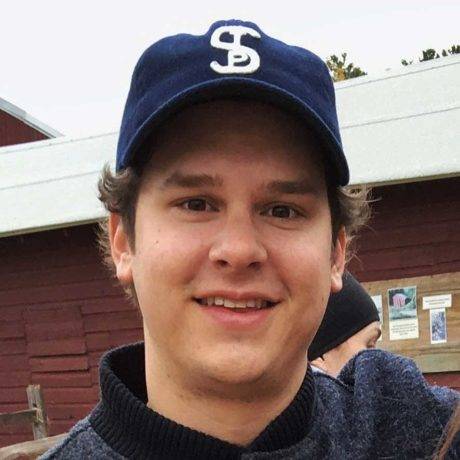 Chris Furbacher
"There are some really cool things happening with beer in Idaho," insists Chris Furbacher, director of operations at Grand Teton Brewing in Victor.
Furbacher's parents, Steve and Ellen, purchased Grand Teton Brewing — originator of the modern American growler — in 2009. Since then, the family business has evolved into the eastern Idaho microbrewery beloved by connoisseurs around the globe; and one thing has remained consistent: their commitment to using Idaho-grown barley, hops and, of course, Teton glacier water. "I don't think Idaho gets enough credit for making really good beer with local ingredients, which not a lot of states have," Furbacher contends.
Just days before COVID-19 prompted Gov. Brad Little to issue Idaho's stay-at-home order in mid-March, Grand Teton opted to close its pub and halt keg production, foreseeing that restaurants and bars would have to close. "We needed to continue to produce beer, so we shifted all production to cans, instituted social distancing in the brewery and increased sanitation efforts to keep everybody safe because, as a business, we were not able to just shut down — even for a little bit," Furbacher admits.
Refocusing their operation to cans allowed the brewery to retain nearly all their staff and to set up a pick-up window for call-in orders.
The pandemic arrived on the heels of Grand Teton brewing a special release for Idaho Craft Beer Month — a 100% Idaho-sourced beer. "We were hoping to have a lot of parties and fanfare at bars and restaurants in addition to releasing cans," Furbacher reflects.
Now, Furbacher and team are prepping to open their lawn to customers with circles painted on the grass to ensure safe distancing. "It'll be nice to watch our bartenders pour a beer for somebody," Furbacher confesses.
During this time, Furbacher draws hope from the camaraderie within the brewery and restaurant industry. "We have a really vibrant, tight-knit community that is trying to help each other out in really creative, interesting ways," he clarifies. He also points out the brewery's proximity to two popular tourist destinations: Yellowstone and Grand Teton national parks. "I hope we'll continue to see a bunch of different license plates rolling through Victor, stopping by the brewery and saying they had an Old Faithful Ale at Old Faithful Lodge before visiting us."
When you visit eastern Idaho, Furbacher recommends getting off the beaten path. "My favorite time of the year is fall, when all the aspens are changing. Some of the best hikes around are through large aspen forests with bright orange leaves. It's beautiful."
After you're done seeing the sights, he suggests dropping in for a pint and marveling at the view of the Tetons. "When you come to our brewery, you get a 280-degree view of mountains. It's really striking."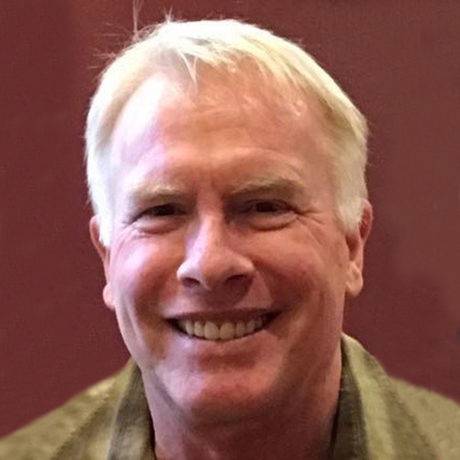 Dan Balluff
Dan Balluff believes small businesses are the face of a community. "We're ambassadors for the city," Balluff proclaims. "We represent the values and the lifestyle."
Balluff is the owner of City Peanut Shop in downtown Boise, which he calls a modern twist on the classic peanut shop he enjoyed growing up in the Midwest. City Peanut Shop offers fresh-roasted artisan nuts, nut butters, brittles, flavored corns, snack mixes and even visitor information.
"We want to hear the stories of the people who come in — why they're here, what they're doing," Balluff elaborates. "We have them sample all of our products and then we try to give them insight into what to do while they're in town or in Idaho. We're almost a travel stop."
When COVID-19 struck Idaho, Balluff and his staff quickly pivoted to email and online orders for curbside pickup and to working with meal-delivery services and other local businesses. "I had to scramble because it happened a lot faster than I expected it to," Balluff admits.
"We had about a 60% drop in business, month over month, but I think we did pretty well because we still found an increased demand through Albertsons, Boise Co-op, Whole Foods and some other smaller retail places."
The community's commitment to buying local and to working together has him feeling positive during this time. "People in our state and our community really understand the value of buying local and how that affects the economy," Balluff notes. "The collaboration I've experienced from other businesspeople and the sincere desire to help each other be successful gives me a lot of hope."
When it comes to what makes Idaho so unique, Balluff points to the convenient access to the great outdoors. "People always comment about how happy and friendly people are here, and I always tell them it's a reflection of where we live. So much of our identity is tied to open space," Balluff offers. "We can walk out our doors and be in incredible wild places in 15 minutes or less — from canyons with rivers and rolling hills to extreme mountains."
Next time you're in Boise, drop by City Peanut Shop for a sweet or savory treat and some travel advice. "We're ready to roll out the carpet again. Everybody's got a story and we want to hear it," Balluff exclaims. "Years from now, someone's going to see one of our tins in an attic somewhere and remember that they came into the shop and got treated really well."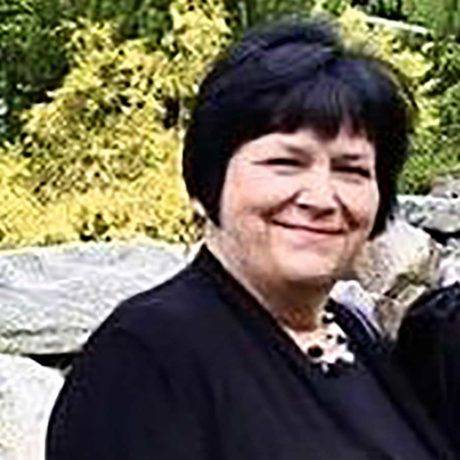 Candyce Gilmore
"You pitch in, you help your neighbor and you support the people around you because that is what a community is," Candyce "Candy" Gilmore asserts. She and her husband Jim own and operate Mom's Vintage Eatery in Osburn, a small town in the Silver Valley region of northern Idaho.
The restaurant offers home-style comfort food, including scratch-made pancakes, hand-cut-and-breaded chicken fried steak and hand-formed burgers. "Everything's fresh; it doesn't come on a truck," Gilmore announces proudly.
When COVID-19 hit, Mom's closed their dining room and switched to call-in orders for curbside pickup to meet social distancing guidelines. As business slowed and the pandemic's impact was felt around the area (a county already experiencing a 26% child-poverty rate), the restaurant chose to move up the launch of their annual summer meal program, which provides free grab-and-go meals to kids in the area, ages 2 to 18.
"We serve an average of 85 meals per day, and we don't ask any questions about income," Gilmore reports. "When you see those little faces and get cards with little pictures and writings, it's very cute."
Producing the takeout meals costs $3.52 each — a selfless act from a struggling small business that hasn't gone unnoticed in the community. The program has inspired other residents to offer whatever support they can to ensure the meals continue — everything from volunteering their time to donating juice boxes or money.
When the Osburn Lions Club wasn't able to hold their annual Easter egg hunt due to COVID-19, the organization donated the event's funds to help pay for food. One charitable resident even paid for an entire week of meals after learning the cost per box.
Supporting her community through food is something Gilmore has done well before COVID-19, including serving weekly dinners at the community youth center and gifting a free meal to the area's high-school graduates. These acts of kindness are inspired by her mother's penchant for delivering food to families in need when Gilmore was growing up. "Giving back is what we're supposed to do, so that's what we do," she acknowledges.
Gilmore invites travelers to experience the beauty and history of the Silver Valley. She recommends biking the Route of the Hiawatha, taking a zipline tour and touring the local mines. When you visit, be sure to stop by Mom's because as Gilmore notes, "People need a friendly place to go have some food and feel good about their experience."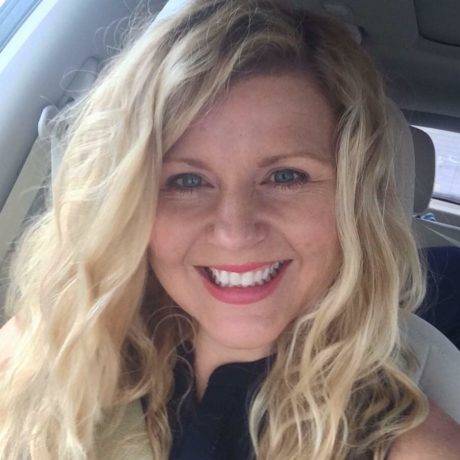 Camille Barigar
Camille Barigar relies on this personal motto daily as the director of community enrichment at College of Southern Idaho (CSI) in Twin Falls, where she oversees cultural programming, community education courses and summer youth camps serving the eight-county Magic Valley area. The school's Fine Arts Center is home to a theater and classrooms where community members can see internationally renowned artists perform or sign up for classes spanning pottery and metal art to cake decorating and speaking Spanish.
A classically trained pianist, singer and former theater major, the performing arts are a natural fit for Barigar even if administration isn't where she thought she'd end up. Performing arts is one of the hardest-hit industries by COVID-19, presenting a formidable challenge for Barigar and her peers.
"I have friends all over the country who are being laid off, and tours are falling through," Bariger acknowledges. "There are days where you just need to step back from the computer, go for a walk and not work until you feel more rested and able to tackle the problem," Bariger confesses. "But, now, I've come to a place where we're getting to be creative."
With COVID-19 causing their final show to be canceled and leaving next season's status up in the air, Barigar has had to channel that creativity to plan what comes next when social distancing guidelines will reduce the school's 925-seat theater to just 180 and influence ticket prices and what shows that can be offered.
In the meantime, Barigar and team have been finding ways to stay connected with the Fine Arts Center's patrons and students by bringing the theater to them. They've created and shared short video vignettes covering everything from casting, makeup, and sound to how a rigging system works and how light can be used to create different moods. The team also shared the National Theatre in London's free online streaming of Frankenstein with a post-event Zoom call to discuss the production with a CSI literature professor.
Barigar is also taking some time for herself. "I'm a high-desert goddess," she quips. "I'm happier when I'm leaping sage brush, climbing mountains and playing in the water, and I think Idaho is the best place for that. Two nights a week, I take my kayak on the river and there are certain parts where it's just you and the trout leaping out of the water — and that's really special."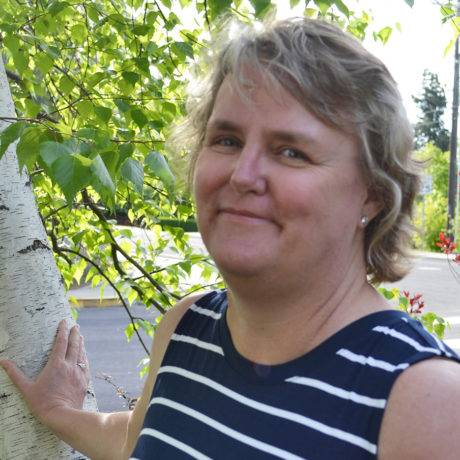 Angela Osborne
People respond to difficult times, like our current pandemic, in many ways. Angela Osborne, Sales Manager at the Best Western Plus University Inn in Moscow, Idaho, believes the best way to handle things is to accept that "everything changes every day. You just have to smile and do the best you can."
Osborne's responsibilities include assisting with weddings, reunions and guestroom packages as well as helping with human resources and computer support. "I like to say that I get to have fun helping others have fun," Osborne happily states.
The University Inn is the only full-service hotel in the area, offering meeting and event space, full catering services as well as an on-site restaurant. "When you plan an event here, we help take care of everything for you," Osborne proudly announces. "We're a one-stop shop; we're here to reduce the stress of organizing your event."
Before the pandemic hit, large events comprised nearly half of the hotel's business. With these bookings canceling or rescheduling, the focus has had to shift to smaller groups and individual leisure travelers. The hotel offers various packages promoting activities and businesses in and around Moscow — with a particular emphasis on golf packages, which include five of the area's courses. "COVID-19 prompted us to look for creative ways of doing things — to refocus — which I find invigorating."
The hotel's staff is what keeps Osborne hopeful during these challenging times. "They have been incredibly supportive of each other," Osborne remarks. "When you look at the hotel's TripAdvisor reviews, you consistently see how wonderful our staff is — how friendly and helpful everyone is. Our employees are our true asset, and our guest service is what sets us apart from our competitors."
Osborne views the desire of post-quarantine travelers to visit smaller communities and enjoy outdoor-recreation opportunities in wide-open spaces as positive for Moscow, and Idaho in general. "Moscow is a perfect fit for these travelers," Osborne exclaims. "We have amazing hiking and mountain-biking trails with spectacular views, a 38-mile paved trail-system, and we're just a short drive from whitewater rafting, hunting for morels or digging for garnets."
In her free time, Osborne enjoys spending time being a parent of two adult daughters, whom she "can't stop mothering."
"I am here to help," Osborne states, hoping that Moscow, and Idaho as a whole, can be on everyone's travel itinerary soon.