Williamson Orchards and Vineyards is a family owned and operated business which aims to produce the highest quality product and provide honest and knowledgeable service to our clients. Williamsons strives to use natural and organic growing methods whenever possible, serving as stewards of the land.  Stop by for a wine tasting or find local fruits and vegetables at the fruit stand.

Things To Know
The wine tasting room has limited hours during the winter.  Please call or visit the website to confirm hours of operation and fees.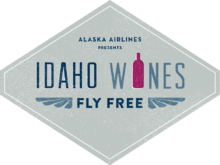 Idaho Wines Fly Free
Now when you visit Idaho wineries, fly all of your favorite wines home with you, for free. Learn More
Adventure In Your Inbox
Want more Wineries/Wine Tours adventures like this delivered straight to your inbox? Sign up below for new adventures monthly.