Elisabeth Brentano worked in partnership with Visit Idaho to create this Travel Tip.
If you are keen to get off the grid and willing to put in some work, an overnight stay at a fire lookout might be a perfect adventure. Not only are guests rewarded with wildlife sightings and panoramic views of Idaho's pristine national forests, but these historic lookouts offer some comforts of home like beds and stoves, making for an even more memorable experience in the wilderness.
Nearly one dozen lookouts in Idaho can be booked online, most of which are on a six-month rolling reservation system. You may be able to snag a last-minute cancellation in the weeks before your trip, but reservations generally fill up the date they're made available for booking, so winter is the season to secure your spot. Recreation.gov releases availability first thing in the morning, so set your alarm and have a flexible date range.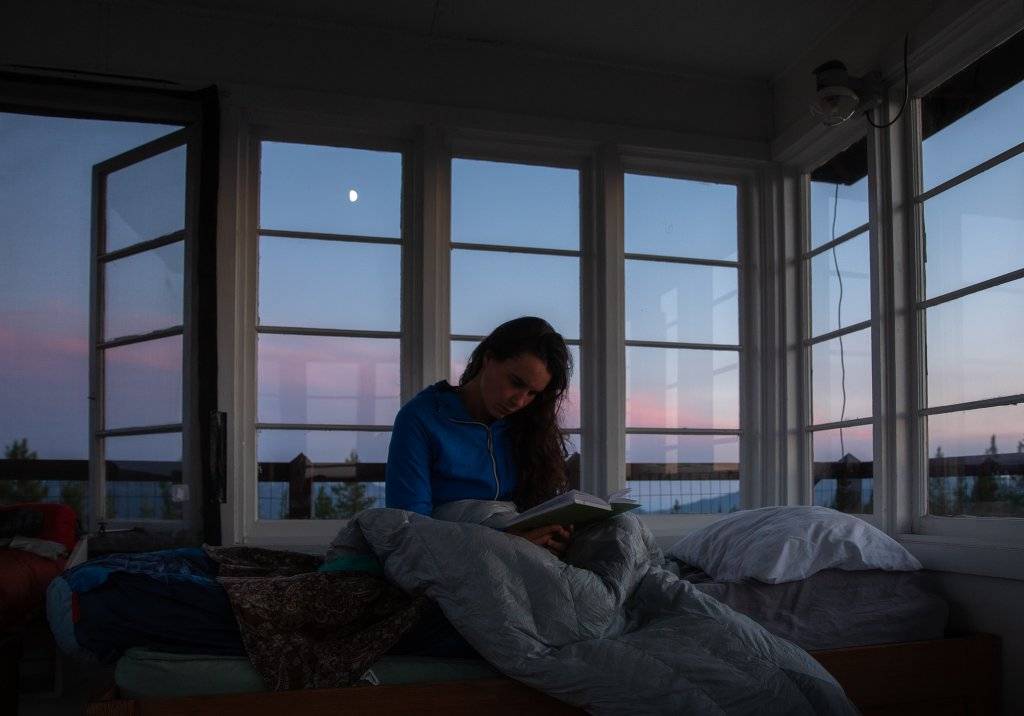 High-clearance vehicles with sturdy tires are strongly recommended, as all lookouts in this article are accessed via narrow, steep forest service roads, which can have sharp rocks and potholes. Some sections are suitable for sedans to cruise up to 35 miles per hour, but rough patches can pop up quickly and surprise novice drivers. As you're driving, it's important to make a mental note of where pullouts are located, and it's always a good idea to have both offline and paper maps handy. Most of the lookouts do not have electricity or potable water nearby, so that's another important consideration, especially for the hike-in spots. All of the lookouts on this list have outhouses, and while many have stoves, guests are generally advised to bring their own as backup.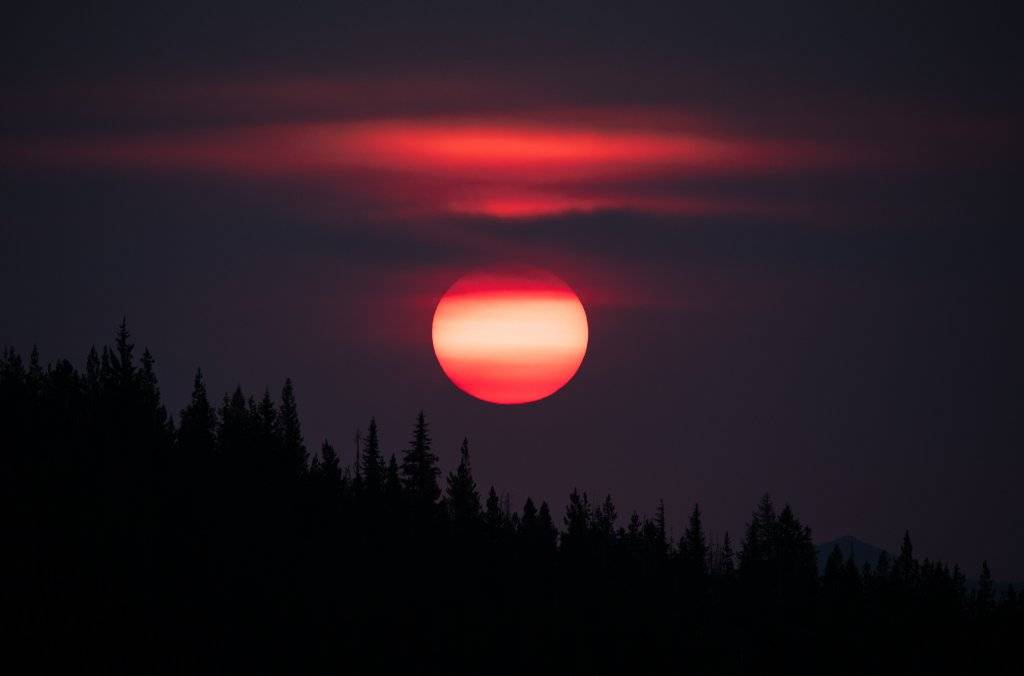 All of the lookouts mentioned in this article are in black bear country, with several deep in the heart of grizzly bear habitat. Carrying bear spray is a must, and in addition to making plenty of noise when hiking, it is imperative to store food properly. Whether it's inside the lookout or at a fire ring outside, keeping a clean camp ensures you won't have any surprise visitors, and it prevents bears and rodents from becoming habituated to human food. Guests must pack out all trash, and it's important to pay attention to any local restrictions for campfires.
This may seem like a long list of details, but if you do your homework, the payoff is well worth the hours of packing and planning. Here is the full scoop on four lookouts I stayed in last summer, plus info on six more I'd like to visit in the future:
Surveyors Lookout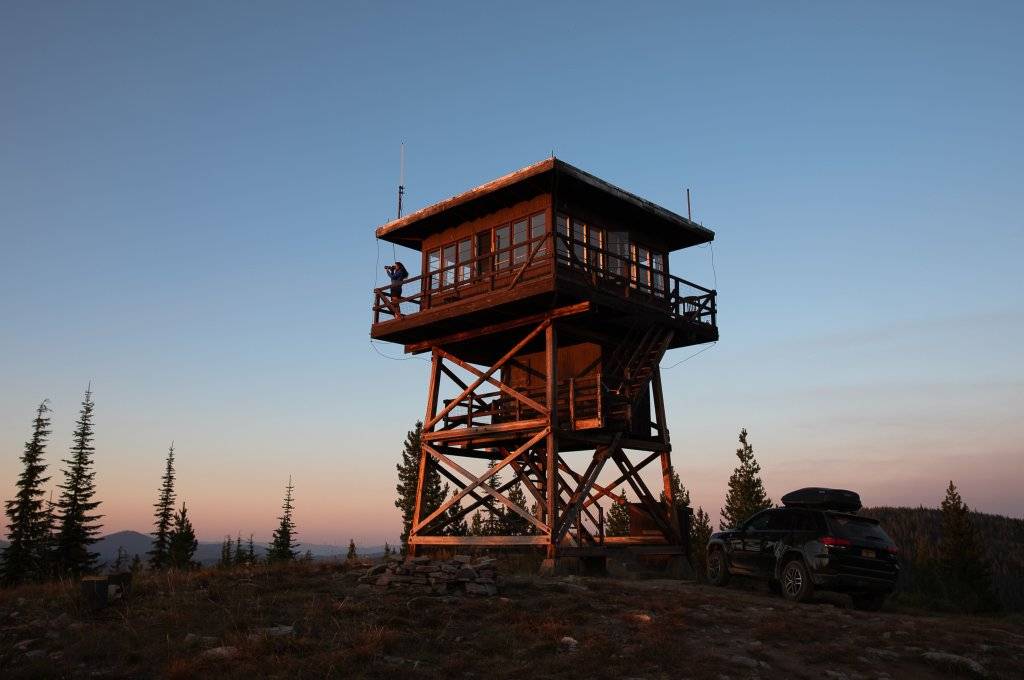 Surveyors Lookout is a drive-up spot with a full gas stove and oven, but before you make plans to go glamping in the woods, please note that this area is also home to two food-habituated black bears. One of the bears has broken into (and damaged) the lookout on multiple occasions, so rangers have advised guests to lock all food and toiletries in their cars at night, as there are not yet bear lockers on site. While there was a justifiable concern over bandit bears, the sunrise views and kitchen amenities made me forget all about it. The last half-mile of the road to Surveyors Lookout gets a bit rough, but as long as you go slow, it's manageable. The closest town with services is St. Regis, Montana, which is over two and a half hours away.
Arid Peak Lookout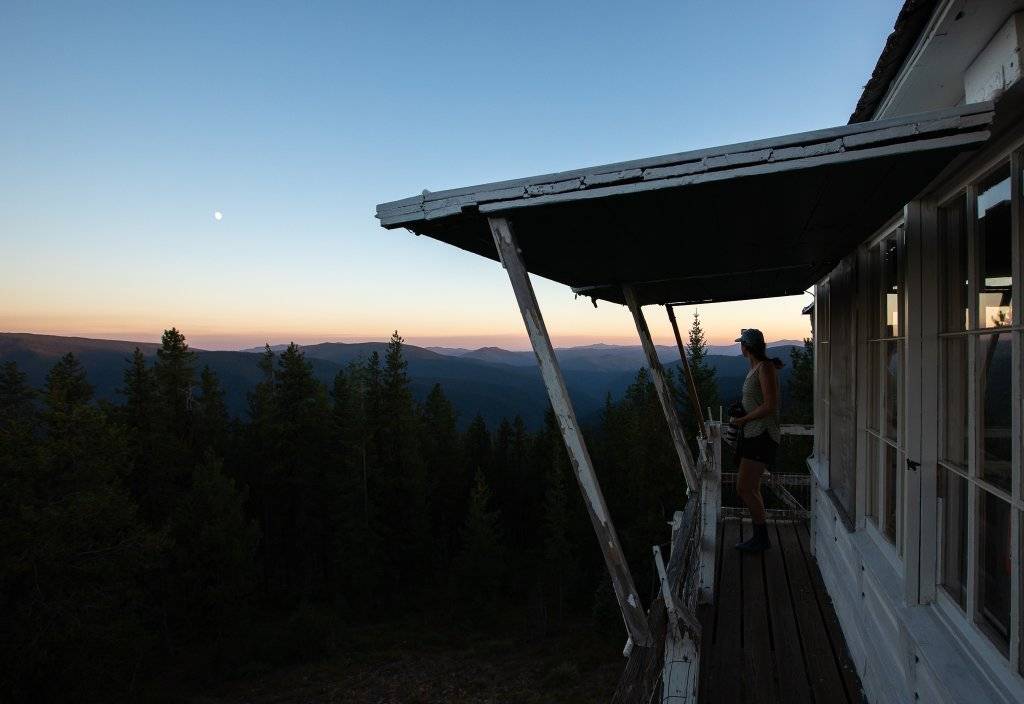 The hike to Arid Peak Lookout is about five miles roundtrip with 1,100 feet of gain, and while it requires a bit more effort than a drive-up spot, it offers guests far more solitude. There is a small spring near the lookout, but it often dries up and it's a bit of a scramble to get there. My friend and I opted to hike back to the trailhead for a resupply run on our second day, and trekking through the shaded forest was far more enjoyable with a day pack. We also noticed a set of black bear prints on the door handles and rear hatch of my Jeep, so be sure to keep food, trash and toiletries locked inside your vehicle. Avery is the closest town with services, but they are limited.
Lookout Butte Lookout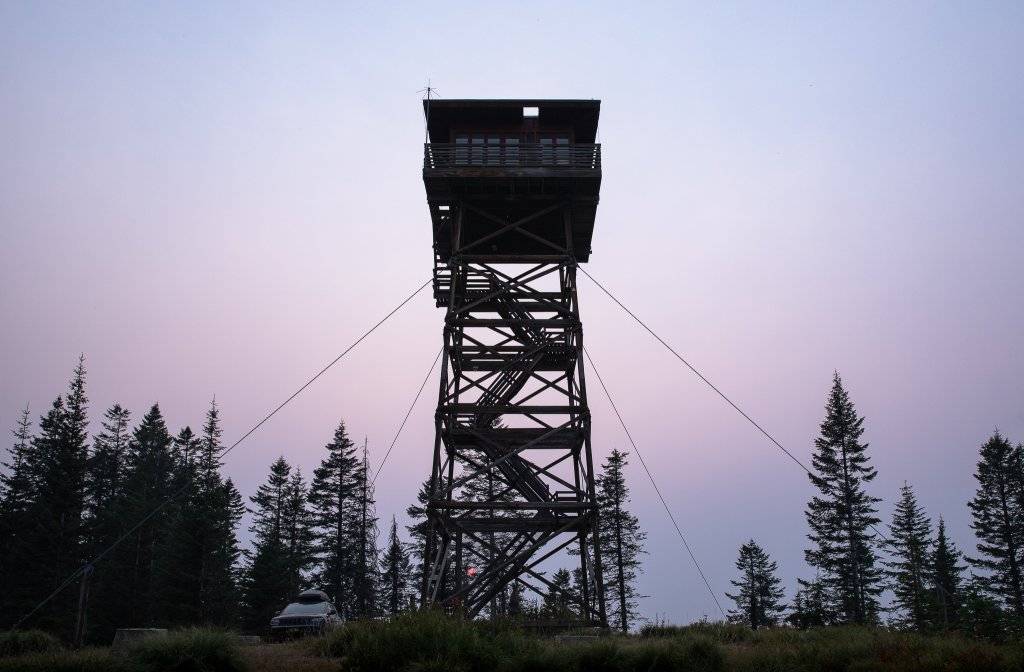 Sitting 60 feet above the ground, Lookout Butte Lookout offers unbeatable views of the nearby Seven Devils mountains and the Selway-Bitterroot Wilderness. The drive through the communities of Clearwater and Big Cedar was surprisingly mellow, but hauling supplies up five flights of stairs can be a workout. I spotted a black bear below the lookout after dark, so the locked gate and trap door made me feel extra secure. The closest town with services is Kooskia, which is about an hour away.
Deadwood Lookout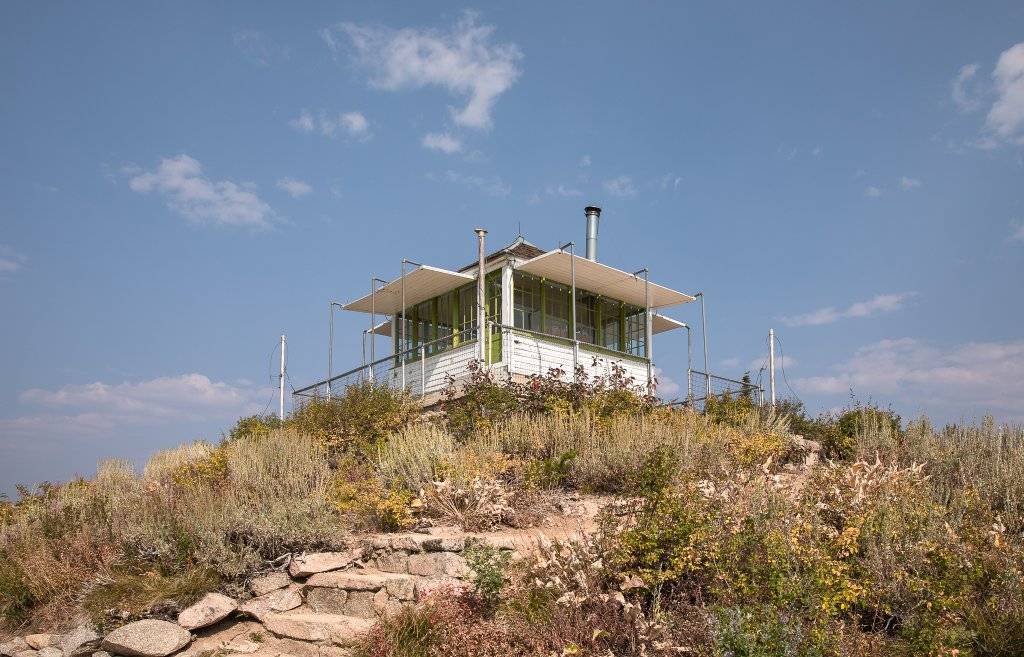 Deadwood Lookout is less than three hours from Boise, making it one of the most popular lookouts in the state. The beginning of Forest Service Road 555 may seem narrow and sketchy, but it becomes much smoother after another mile or so. The lookout has a wood stove for heating and cooking, but firewood is not provided, so be sure to bring your own (and from a local source, as to prevent the spread of tree-killing pests). Scott Mountain, Julie Creek and Nellie's Basin are the most popular hikes in the area, and these trails are also accessible to mountain bikers. The closest town with services is Lowman, which is about an hour away.
More options
Castle Butte Lookout was rebuilt in 1950, and the structure offers sweeping vistas of the Selway-Bitterroot Wilderness and the Seven Devils mountains. This is a drive-up lookout located two miles off of the Lolo Trail National Historic Landmark Corridor, which is accessible to both hikers and OHVs. The closest town with services is Kooskia, which is approximately two and a half hours away.
Lunch Peak Lookout boasts views of the Selkirk Mountains and Lake Pend Oreille, and it's just steps from the Pend Oreille Divide Trail #67, which leads to several alpine lakes. This drive-up lookout has a three-night maximum stay limit, and guests are advised to bring camp stoves, as this lookout does not offer one. The closest gas station is an hour away in the town of Hope, and more services, including restaurants and hotels, can be found in Sandpoint. (The lookout was closed in 2020 due to road maintenance, but it is slated to re-open in 2021. For the latest updates, please contact the Sandpoint Ranger District.)
Bald Mountain Lookout sits 50 feet above the ground, offering a thrilling perspective of the surrounding landscape. In addition to a small network of hiking trails nearby, this drive-up spot is located off the White Pine Scenic Byway, which is a spectacular 80-mile drive. The closest towns with services are Potlatch and Deary, both of which are about an hour's drive away. (The U.S. Forest Service has currently listed the area as closed, but bookings for the 2021 season appear to be moving forward as scheduled. For the latest updates, please contact the Palouse Ranger District.)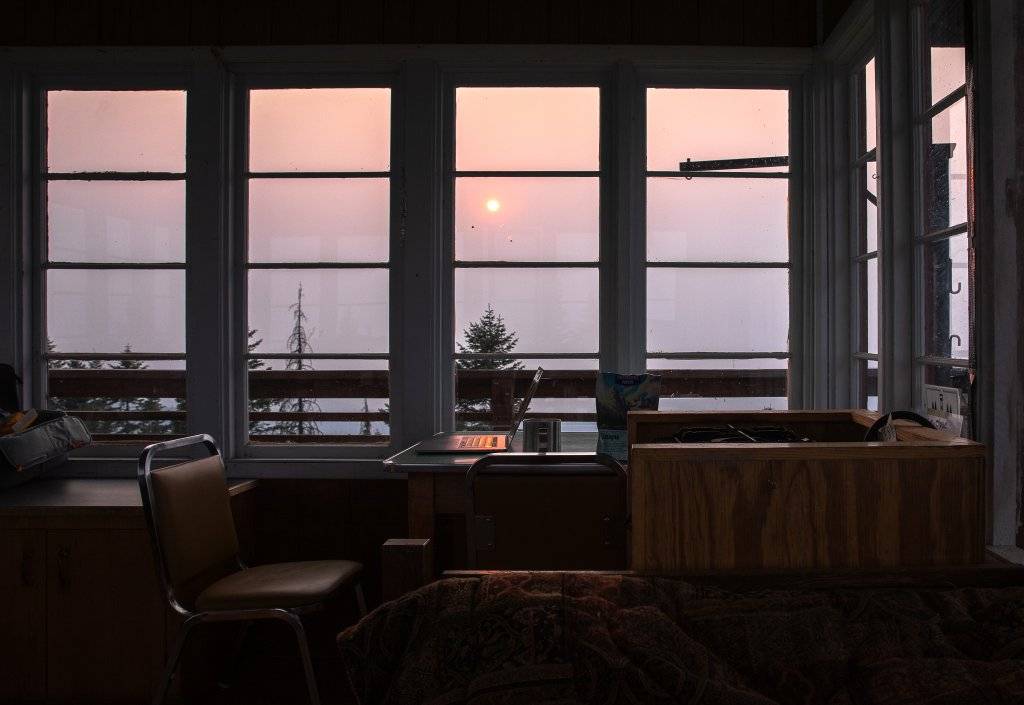 Little Guard Lookout was one of the last functioning fire lookouts used in the Coeur d'Alene River area, and guests are treated to views of the river's North Fork and the Bitterroot Mountains. This drive-up lookout is half a mile from Shoshone Ridge Trail #81, which offers access to Pond Peak, a nearly seven-mile trek with 1,400 feet of gain. Wallace, which is less than two hours away, has fuel and a handful of charming eateries, plus lodging options if you'd like to clean up post-adventure.
Deer Ridge Lookout is yet another fantastic drive-up option, and the gravel road to the lookout is well-maintained. Cooking is not permitted inside the lookout, so guests are advised to bring a stove and a portable camp table for food preparation. The lookout is less than an hour's drive from the town of Bonners Ferry, which has full services.
The hike to Shorty Peak Lookout is just over five miles roundtrip with 1,300 feet of gain, and those willing to trek through grizzly bear habitat are rewarded with views of the Selkirk and Purcell mountains. While there is a spring about a mile from the lookout, it isn't always flowing, so guests are asked to bring plenty of water. The nearest town with services is Bonners Ferry, which is about an hour away.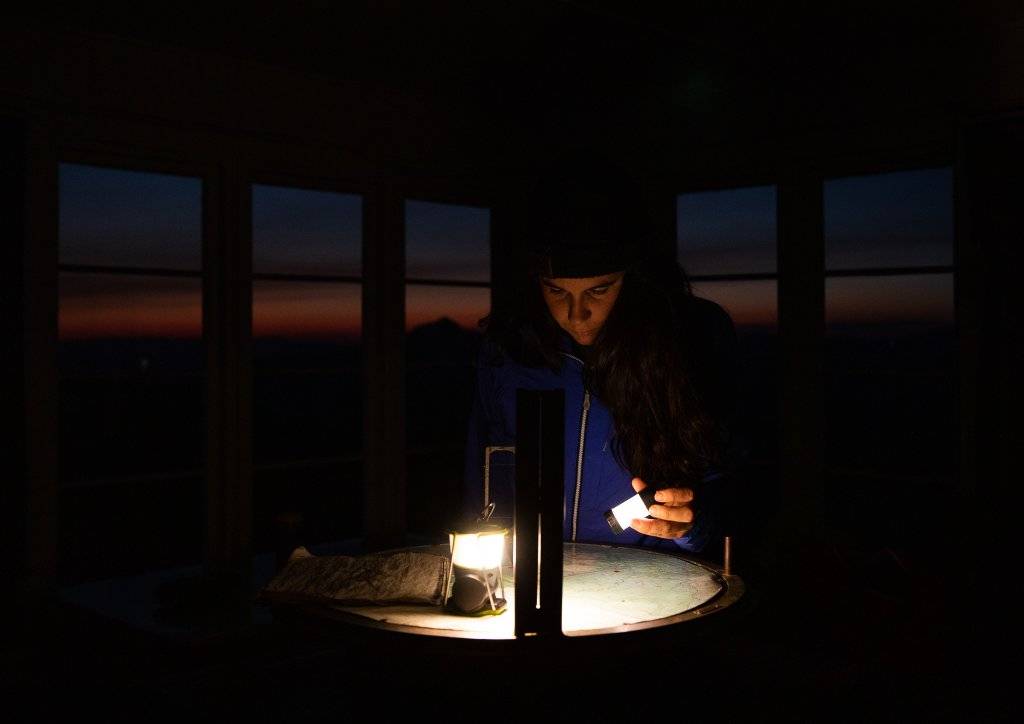 In addition to checking with local ranger stations about current conditions and fire restrictions, please consider familiarizing yourself with Leave No Trace principles, which can help keep our public lands wild and beautiful for many years to come.
Feature image credited to Elisabeth Brentano.
Elisabeth Brentano is a writer and photographer based in California but her passion for nature takes her all over the world to produce travel and environmental content. You can follow her at @elisabethontheroad on Instagram.

Published on January 5, 2021