I visited Boise, Idaho for the first time this year and was truly blown away. To be honest, I didn't know what to expect of the "potato state" but I'm now recommending a Boise trip to everyone I know! Spoiler alert: It's so much more than just the "potato state"! It seems that Boise is America's best-kept secret and for anyone who lives there, they'd like to keep it that way. Sorry to burst your bubble but it's time to get the word about Boise and Southwest Idaho out there. It is truly a bucket list destination but especially if you:
Love wine.
Like farm-to-table food.
Love live music or theater.
Enjoy outdoor adventure.
All of the above.
Basically, Boise is for everyone. Here's why:
1. Inn at 500 Capitol
We stayed at this amazing hotel and cannot recommend it enough! The accommodations are top of the line and it's in a prime downtown location. Ask for a room with a view! Our room had a double balcony with great views of the city and the foothills. Bonus points: free wine and snacks upon check in!
2. Record World
We may or may not judge a city by its record shops…Boise did not disappoint! The Record Exchange is a gem of a store in downtown Boise and should be added to your 'must see' list when visiting. We stocked up on some great records that will forever remind us of our Boise vacation.
3. Cascade Raft and Kayak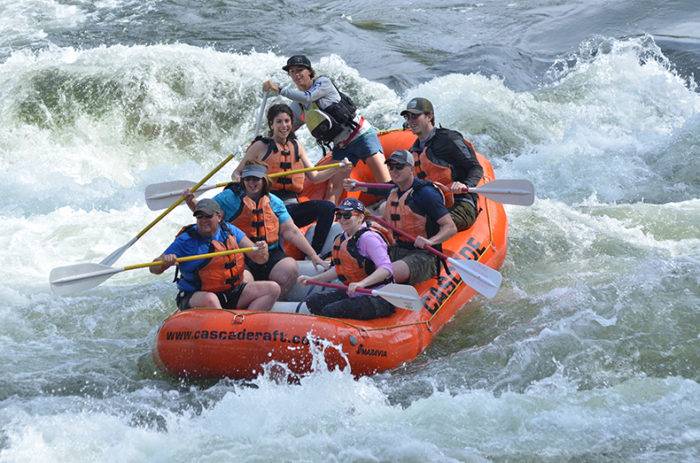 Just under an hour outside of Boise is this fun adventure! We did the half-day whitewater rafting but they also offer full-day and kayaking adventures. Our guide made this trip truly amazing. We successfully made it through class 2 and 3 rapids and had a blast doing it! Pro tip: pack water shoes! Something I definitely wish I had brought…
4. Farmer's Markets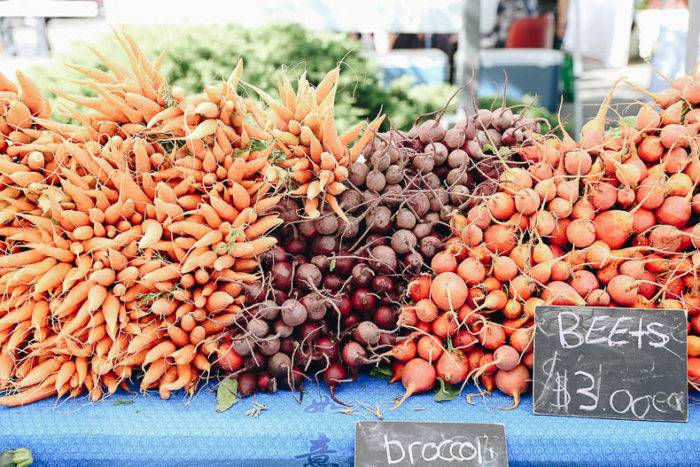 I didn't realize how big the farm-to-table scene in Boise was before I visited! I am a farmer's market junkie and was super impressed with the Boise Farmer's Market scene. Everything was from local area farmers and honestly was more impressive than my local San Francisco Farmer's Market. Check out Boise's two Saturday morning markets in the summer and fall months.
5. Wine Tasting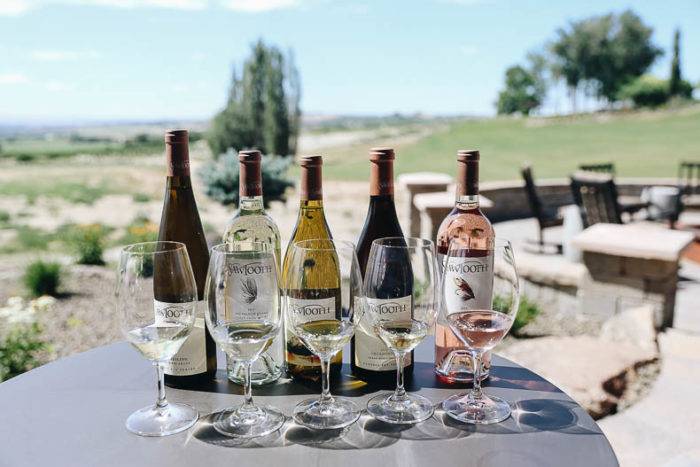 Potentially the biggest surprise of our trip was the wine tasting. We live right next to wine country in California and we were blown away by the vineyards around Boise! The wines were amazing and the landscape was as incredible as the nicest wineries and vineyards in Napa and Sonoma. My list of not-to-miss wineries are: Koenig Winery, Sawtooth Winery, and Fujishin Family Cellars. My personal recommendation is to grab a to-go lunch from The Orchard House and drive to Koenig Winery to enjoy lunch on one of the terraces. Thank me later!
6. The Idaho Shakespeare Festival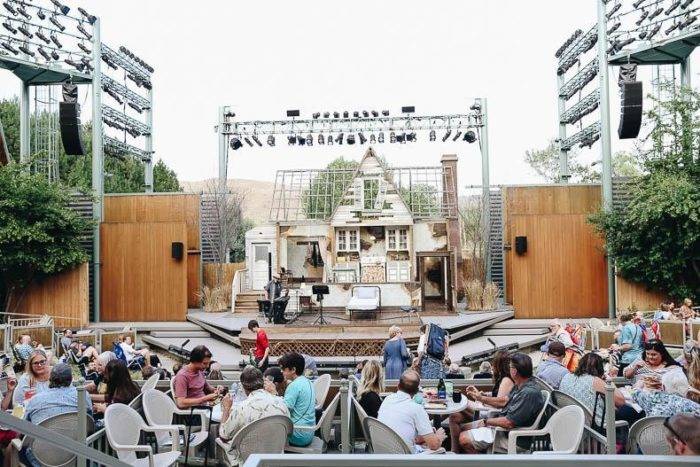 They run plays and musicals throughout the entire summer and it was the perfect date night. The venue is beautiful so I definitely recommend exploring! Another pro recommendation is to bring a BYO picnic dinner for a relaxed, romantic evening.
7. Payette Brewing Company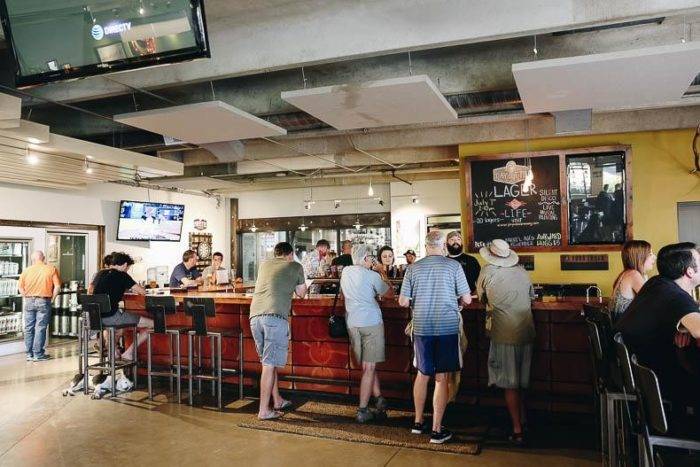 If wine isn't your thing (or even if it is!) be sure to stop at this local Boise brewery for some craft beer. This space was so cool! It's an old gymnasium so the old pool is the tap room and the brewery is in the old gymnastics studio. Take a self-guided tour with the open track to see how they make their beer or just put your feet up and hangout in the outdoor garden area. If you're a beer lover, you have to stop at this brewery!
8. Slow by Slow Coffee
The instant we landed in Boise I asked my followers where the best coffee shop was (coffee addict, much?!) Slow by Slow Coffee was a wild favorite and I now understand why! There are a lot of great coffee shops in Boise but we went here on day one and went back every single morning after. The coffee cannot be topped and their cherry croissants are to die for.
9. Wild Root Cafe
We had a ton of amazing dining experiences in Boise but this is making the not-to-miss list because we went here twice! It's a fast, casual restaurant that is right downtown and fits basically any dietary preference. They use local ingredients to make healthy bowls that highlight Southwest Idaho's variety of ingredients and agriculture.
10. Street Art Around Boise
Got an afternoon to kill in Boise? Go out and adventure and take in the incredible street art throughout downtown. While wandering downtown to check out the cute shops and architecture make sure you keep your eyes peeled for the local art and artists that decorate the city. I feel like the city comes alive with street art in Boise.
Feature image credited to Davida Lederle.
Davida Lederle is the founder of The Healthy Maven, a multi-channel health and wellness platform helping women to live healthFULLY rather than living for their health. She currently lives in San Francisco, California with her husband and dog, Bodhi. She loves to travel, hike, play around with her camera and pretty much do anything outdoors.

Published on August 28, 2018