Roamaroo worked in partnership with Visit Idaho to create this Travel Tip.
Certain destinations seem to effortlessly exude romance; perhaps it is a mountain sunset, a dreamy day spent soaking in hot springs, or a shared outdoor adventure. As busy Angelenos, we wanted a weekend getaway where we could escape city life, unplug, and truly get away from it all. That's why we hopped on a quick flight up to Sun Valley, Idaho for a relaxing lover's getaway. From the gourmet gastronomy to the outdoor adventures, the pampering spas to the peace and quiet of the mountains, summers in Sun Valley were made for romance.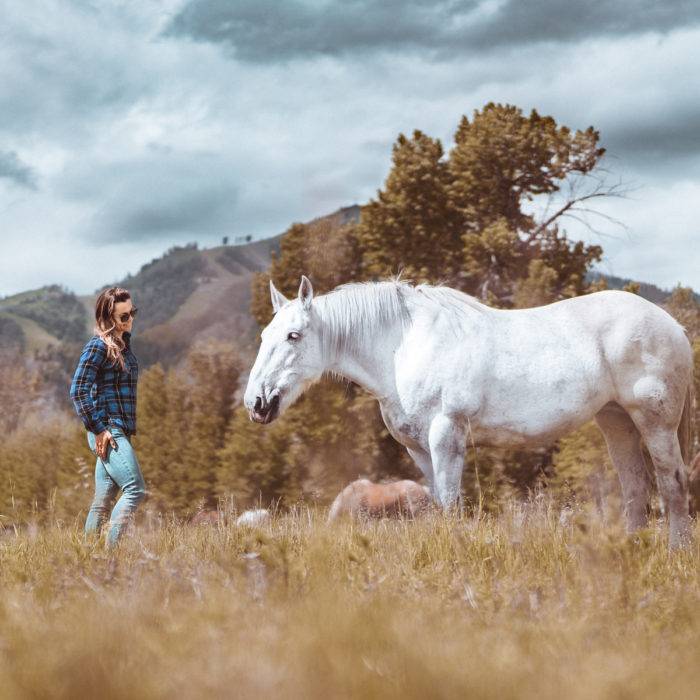 1. The Peace and Quiet
Unlike other mountain resort towns that can be overpopulated and pricey, Sun Valley offers a quiet respite from city life. With its multitude of outdoor adventures and serene scenery, it's easy to unplug from the digital world and enjoy quiet nights by the fire with the one you love. With direct flights from major U.S. cities including Los Angeles and Seattle, Sun Valley offers a peaceful escape for city slickers needing to clear the mind and unwind.
2. Heavenly Hikes
Between Sun Valley and nearby Stanley, there are dozens of heart-pumping hikes. Take to the trails with your sweetheart and reconnect with nature and with each other. Turn off your cell service, pack a picnic, and head out for a day on the trails with zero distractions.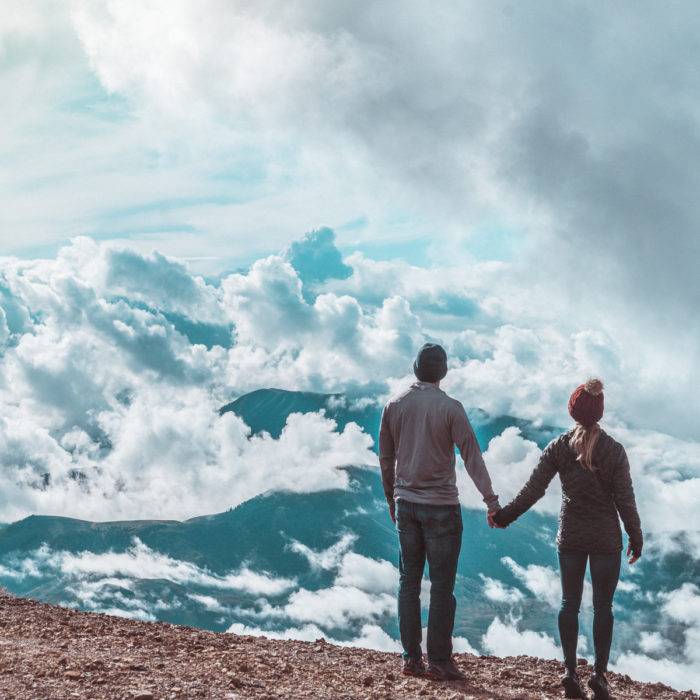 3. The Adventures
Thrill-seeking couples will love the numerous outdoor adventures around Sun Valley. Adrenalin junkies will love paragliding off of Bald Mountain aka "Baldy" with Fly Sun Valley. From 9,000 feet above sea level, couples can enjoy unparalleled views of the valley floor and experience Sun Valley like no one else before. For couples looking for soft adventure, they can enjoy a horseback ride, go on hikes, or go for a leisurely bike ride through the mountains.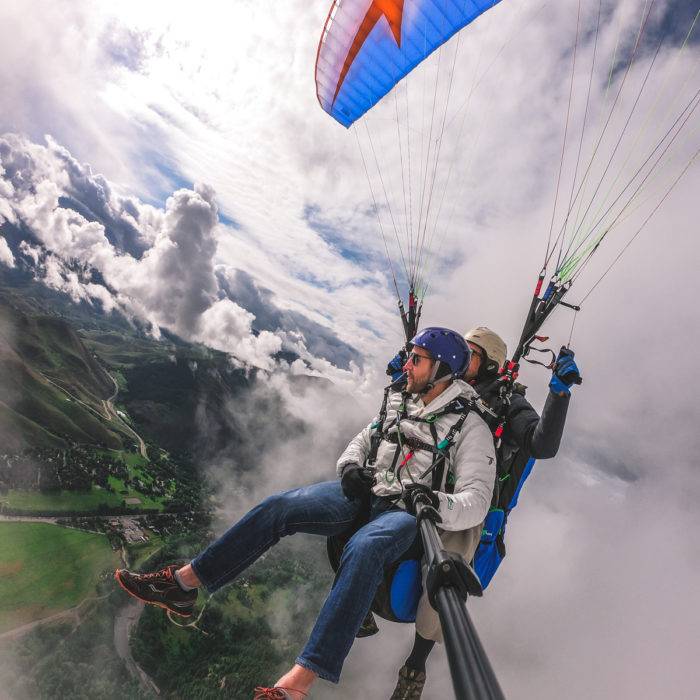 4. The Pampering
After spending days adventuring through the mountains of Sun Valley, couples can treat themselves to the spa. The Spa at Sun Valley offers heavenly massages, facials, and other spa treatments to rest and repair tired muscles. The Spa at Sun Valley offers couples treatments so that lovers can enjoy getting spoiled together. For couples that don't want to spend their time inside, they can head to one of the many outdoor hot springs located around Sun Valley and Stanley.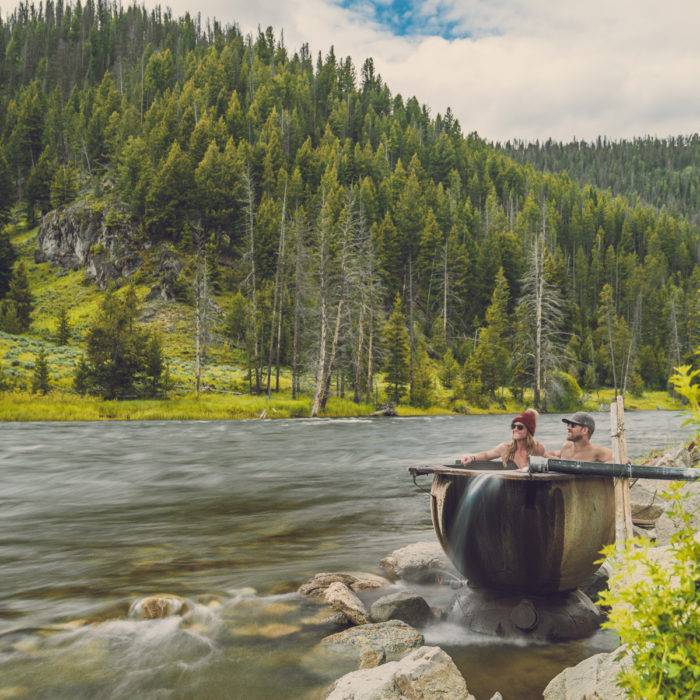 5. The Gourmet Gastronomy and Cocktails
Sun Valley is filled with dozens of delicious restaurants ranging from casual cuisine to fine dining. Sun Valley Resort has many of Sun Valley's best restaurants including Konditorei, Gretchen's, and The Village Station. For upscale dining at the Sun Valley Inn, lovers should head to The Ram where they can share the famous Ram fondue while listening to live music from the resorts in-house pianist.
When it comes to cocktails, Sun Valley has a place to enjoy cocktails après absolutely everything. Back at the Sun Valley Lodge, the Duchin Lounge has divine cocktails, wines, and beers. For couples that are extra thirsty, enjoy a boozy brunch at Konditorei where you can indulge in their 32 ounce Bloody Mary – complete with an entire grilled cheese in the glass! For craft cocktails and brews, couples should head to downtown Ketchum to dine at Warfield, a brewery & distillery with the best rooftop bar in the area. For a more low-key option, couples can head to Grumpy's, a Sun Valley institution, where they can indulge in a 32-ounce schooner drink!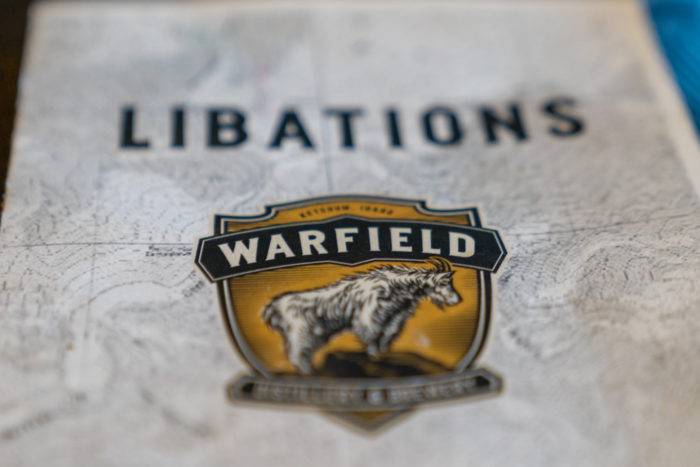 Feature image credited to Roamaroo.
Scott and Collette Stohler are the husband and wife duo behind the couples travel website and social media experience, Roamaroo. Having traveled to over 60 countries together, they believe that adventures are the best way to learn. Their escapades can be seen on The Travel Channel, Matador Network, BBC, Buzzfeed, and Business Insider. Some of their greatest travel experiences have included watching the sunrise over Angkor Wat in Cambodia, swimming in the Devil's Pool in Zambia, trekking the Inca Trail in Peru, and driving Highway 1 in California.

Published on July 19, 2018