Rolling Van Creative worked in partnership with Visit Idaho to create this Travel Tip.
Idaho is rich with captivating mountain ranges, long-spanning rivers, picturesque lakes, sand dunes and anything an outdoor enthusiast could think of. Hidden between Idaho's finest natural features, you'll discover something you normally only dream about. Forget the boxed hot tub, it's time to hit the road and explore Idaho's most unique natural wonder: its hot springs. We dedicated a hefty portion of our road trip to finding Idaho's most coveted geothermal pools. Simply put, we were completely blown away. We're in the heart of fall and winter is quickly approaching; there's no better time to allocate some soaking into your schedule.​​​​​​​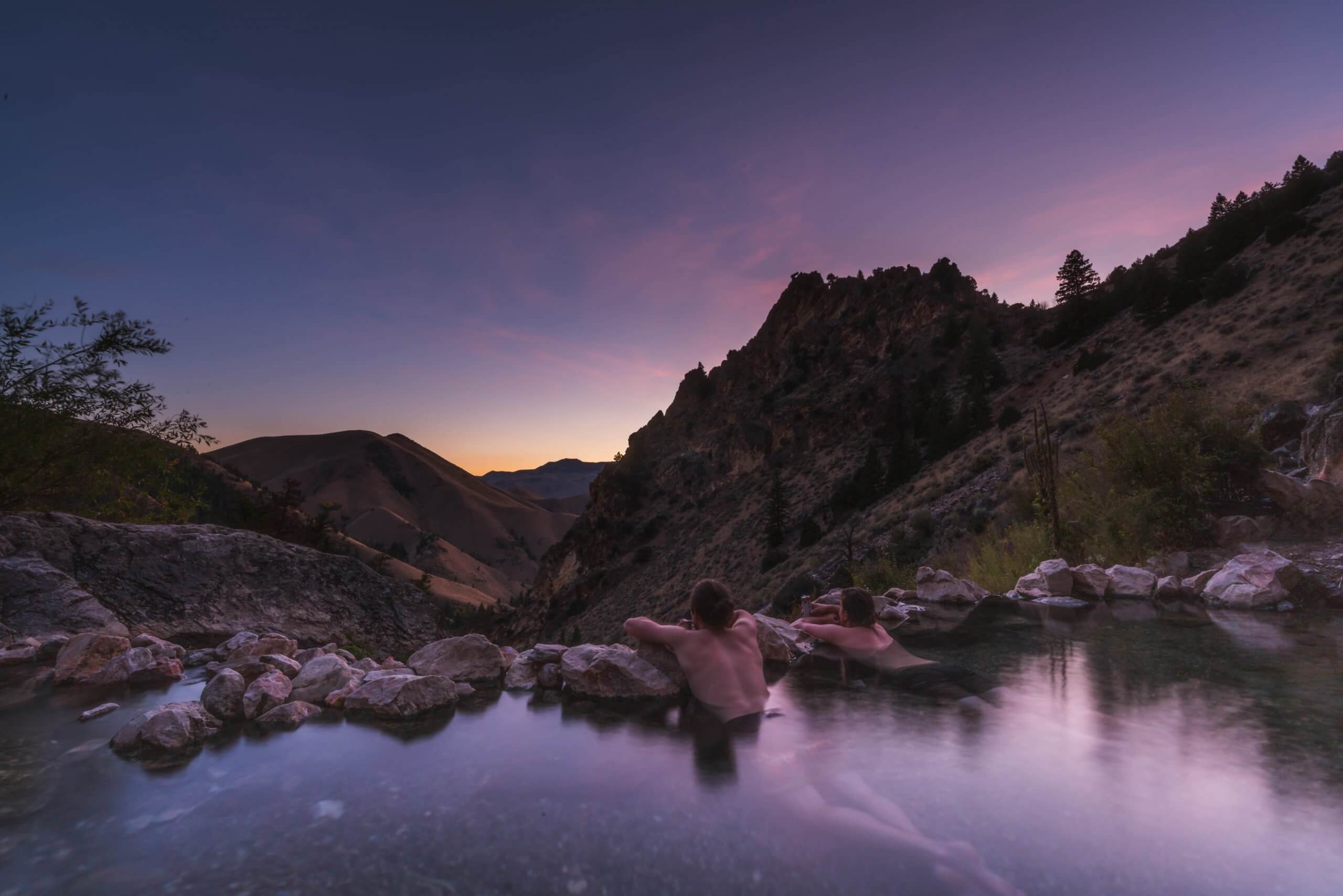 Before we give our list away, we want to stress the importance of keeping these iconic natural spaces clean. Please pack out what you pack in. Respect the space of others. Watch your noise volume and be aware of the proximity to local communities and work to minimize your impact on these special places.
Idaho has a plethora of hot springs, these are our favorites.
Pine Flats Hot Springs​​​​​​​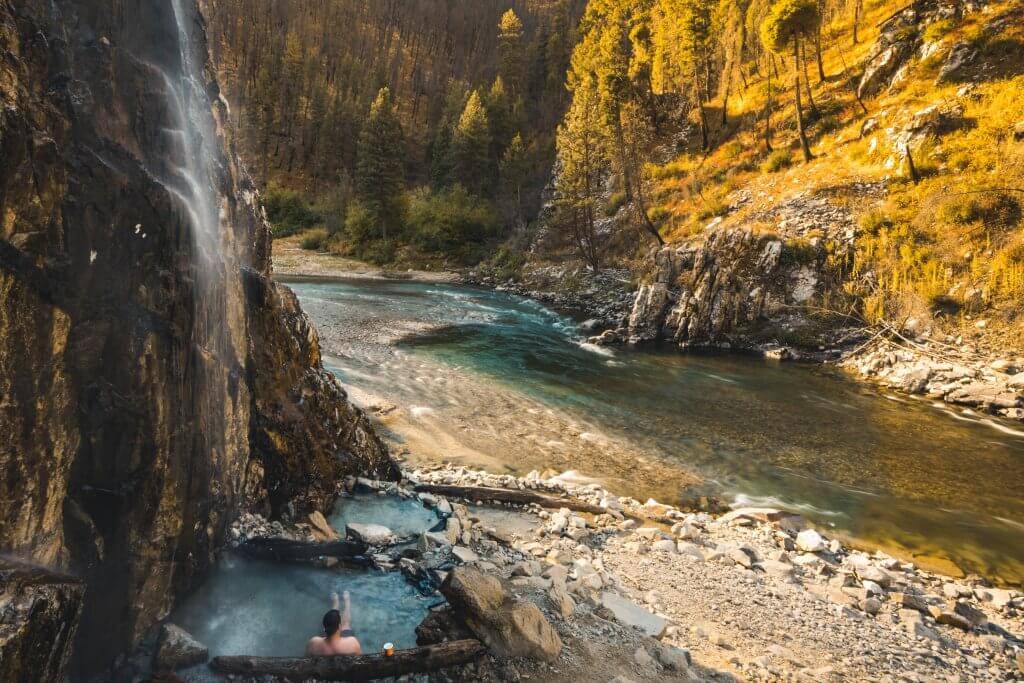 A geothermal natural pool that sits beneath a towering waterfall you say? One that overlooks the rushing Payette River? Yes, this is real life. Even better, these waters are just a short stroll away from the roadside campground. These natural hot springs are an added bonus with a camping stay at the campground, or a short day trip from Boise, ID (1hr30m). Weekends can get busy, so be prepared.
Kirkham Hot Springs​​​​​​​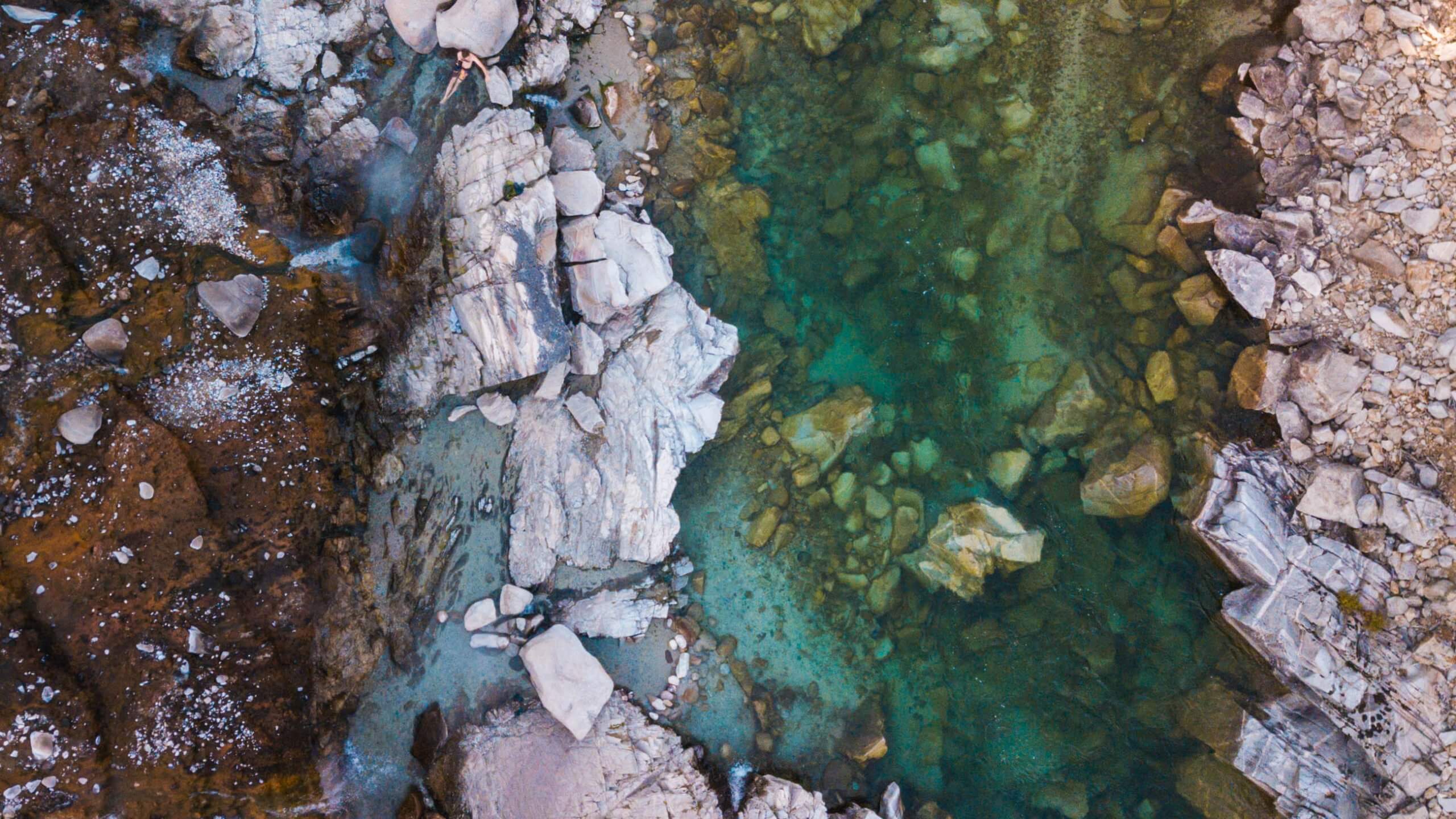 Yes, here's another roadside campground beside spectacular hot springs. It's that easy! We almost feel bad spreading the word! Kirkham Hot Springs has a geothermal pool right in the heart of the campground, as well as countless pools of varying temperatures down by the river. Warm water trickles into these pools over a cliff, which paints the perfect picture.
Goldbug Hot Springs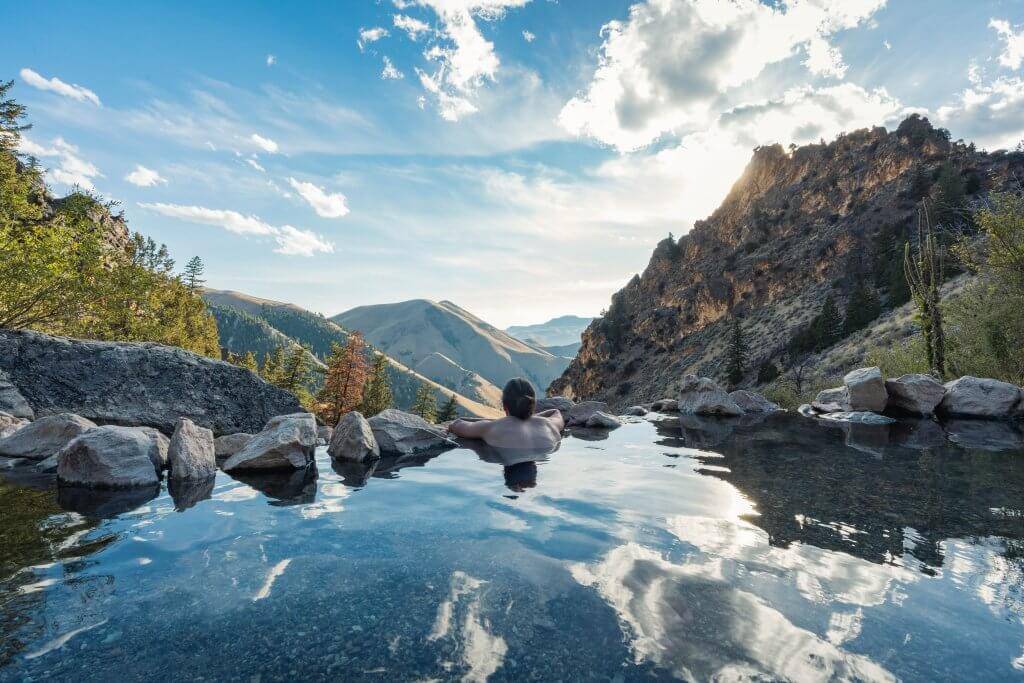 If you only have time to trek to one of these hot springs during your time in Idaho, Goldbug Hot Springs are the no-brainer. These geothermal natural pools are located south of Salmon, Idaho and the trail is extremely easy to find (google maps will bring ya right there!). A relatively easy 2-mile trail will guide you to a mind-blowing, cliff-side, and waterfall-flowing hot spring nestled in the perfect valley. The views are absolutely bonkers! Make sure you arrive well before the sun sets fire to the sky, you won't be disappointed. We've been here twice and have soaked over eight hours both times. These springs are seriously that good. We recommend bringing a hammock to spend the night or pitch a tent at one of the several designated sites below the springs. Camping is prohibited within 500 feet of the hot springs.
Jerry Johnson Hot Springs​​​​​​​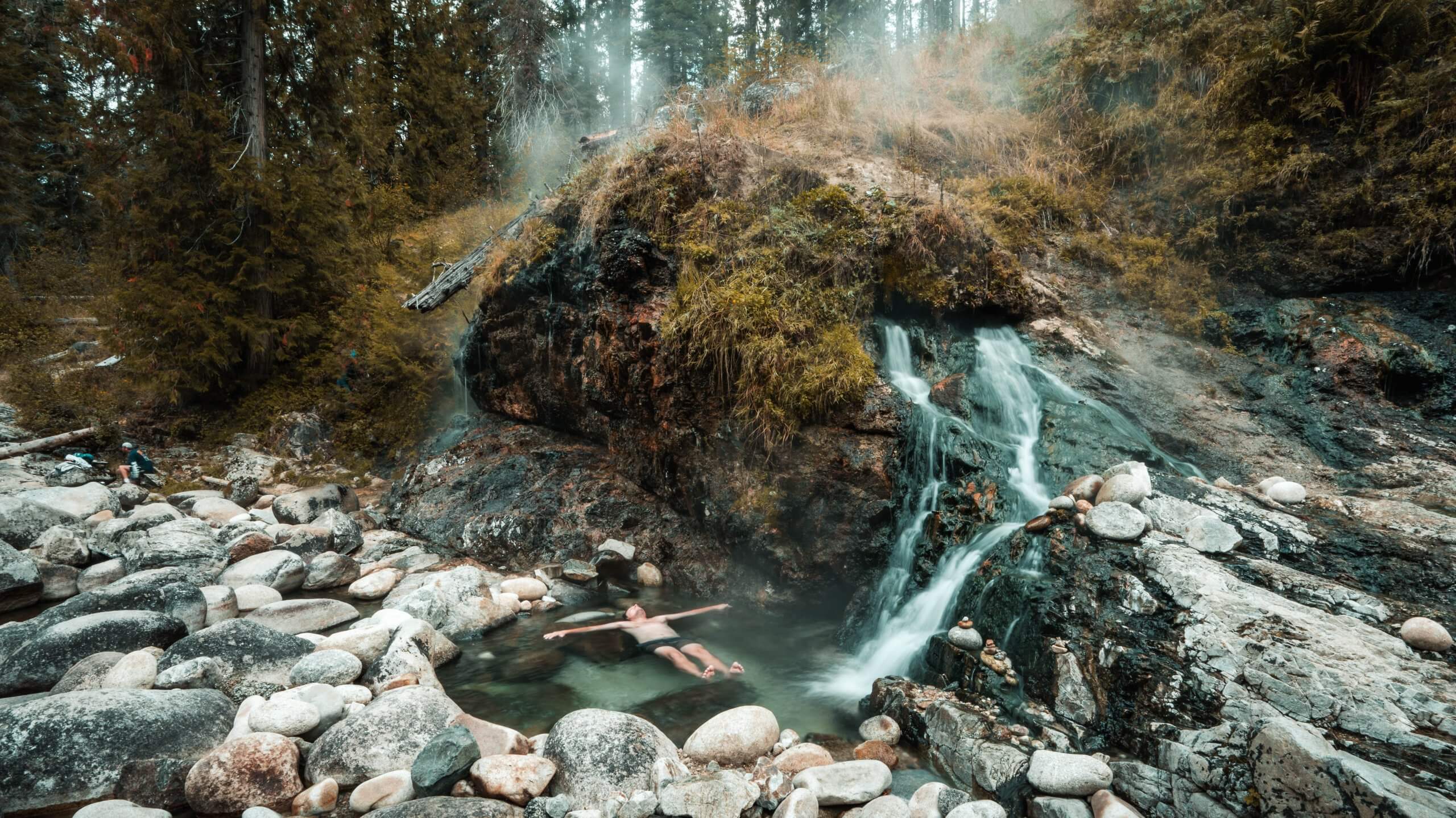 We recommend visiting these natural hot springs in the evening. The warm water, sound of the rushing river, and the insanely lit night sky was an unbeatable combination. Everyone deserves to experience something like this in their lifetime, you will just need to visit Idaho!
Frenchman's Bend Hot Springs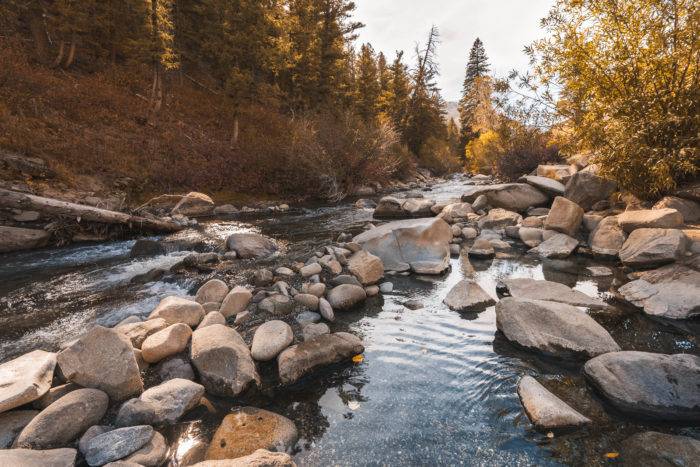 Grab a map of Idaho. Close your eyes and point your finger. There's a natural hot spring nearby, guaranteed. If you're near the Sun Valley area, a must-visit is Frenchman's Bend Hot Springs. Enjoy a relaxing riverside soak in the Smoky Mountains. We found these springs to be significantly hot; however, a quick-shifting of the rocks will help cool things down. Keep in mind these are primitive hot springs and parking is very limited. Please pack out what you pack in.
Mountain Village Resort Private Hot Springs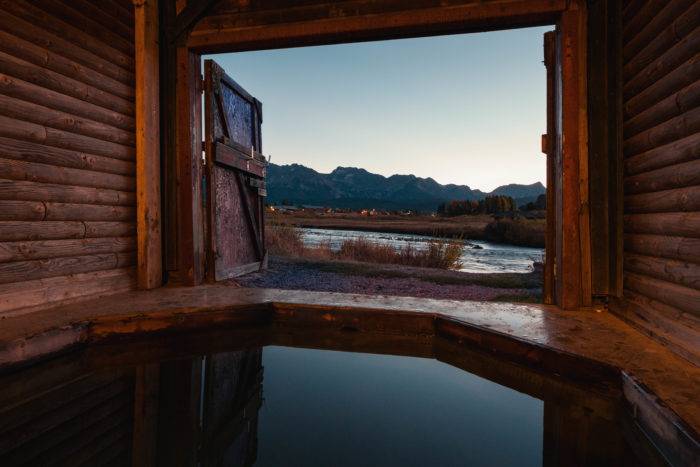 Alright, we caved! This one isn't technically like the rest, but you have views of the most majestic mountain range: The Sawtooths! This private hot pool is located on the property of Mountain Village Resort and is primarily for guest use. The spring has been piped into a man-made hot tub and the experience is sure to blow you away any time of the day. We opted for the night soak, and couldn't recommend this experience enough!
Happy soaking!
Matt and Aaron are a duo of professional videographers and photographers seeking to push the boundaries of visual storytelling. These Canadians have been working remotely and traveling North America for the past two years in their camper van. Check out some of their work: @therollingvan.
Feature Image Credited to Rolling Van Creative.

Published on September 5, 2019