Idaho is home to nearly 20,000 miles of trails! And while it would likely take a lifetime to explore them all, the surest way to reach the finish line is to start. Make it your goal to explore the many miles of trails within your Idaho State Parks.
Farragut State Park
This northern Idaho park is famed for its historical influence as well as its beauty. But what's more is Farragut's many, tree-lined trails that criss-cross the 4,000-acre park.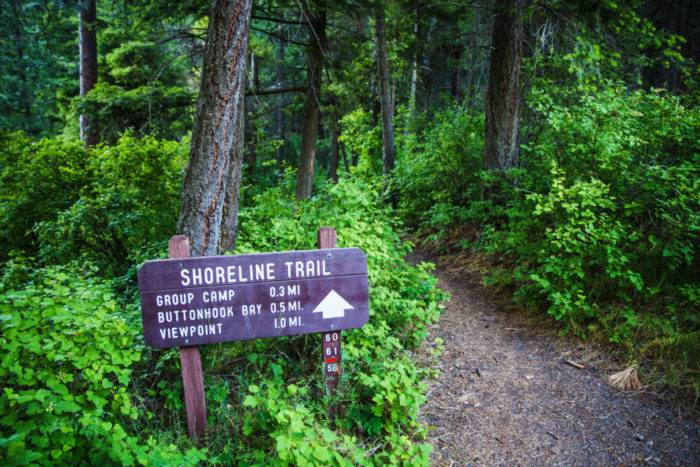 Get familiar with this beautiful park by starting with these trails:
Squirrel Cache: 1.5-miles, family-friendly loop trail.
Bernard Peak/Scout Trail: 16 miles, up and back trail, designed for experienced hikers and cyclists.
Shoreline Loop Trail: 1.5 miles, family-friendly trail.
An added bonus of this park – The Museum at the Brig. Farragut State Park stands on the grounds of what was once the world's second-largest naval training facility. Explore the museum to learn about this Idaho site that was built in response to the bombing of Pearl Harbor.
Mary Minerva McCroskey State Park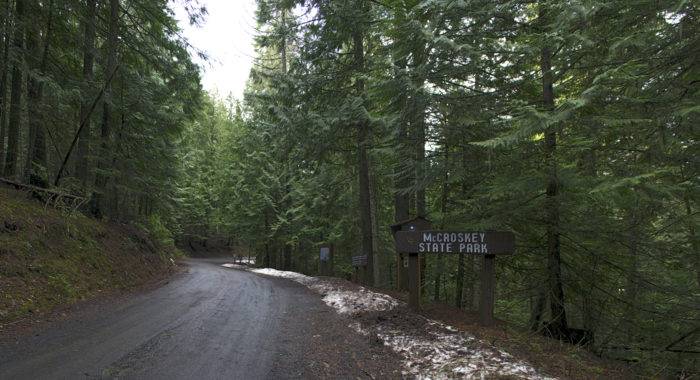 Memorialized by the strength of a pioneer woman (Mary), McCroskey State Park encompasses over 5,000 acres of beautiful wilderness land. With no entry fee, there is no reason not to check out its many varying trails. There are about ten inter-connecting trails within park boundaries, each with their own unique aesthetic interest.
Lazy T Trail: 2.7-mile trail, out and back trail.
Korth Trail: 7.7 miles, connects to the Redtail Trail.
Iron Mountain Trail: stunning 1.3-mile trail leading up to and around Iron Mountain.
Hells Gate State Park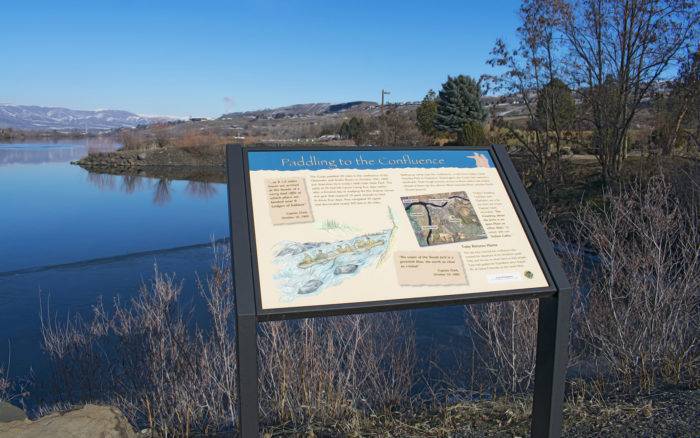 Hells Gate State Park, located in north-central Idaho, offers access to Hells Canyon, the deepest river gorge in North America. Once you're done hiking the various trails around the park, stop by The Lewis & Clark Discovery Center to learn more about Lewis and Clark's journey through Idaho.
Loop A: this trail comes with park staff recommendations. It's a 5.16-mile path that combines six different trails including Warren's Ridge, the Devil's Slide, and Sundown. Rated the most difficult of the loops. Expect elevation change.
Loop B: a 3.22-mile hike that crosses the Winchester, Endurance, Easy Street, and Sundown trails.
Loop C: beautiful views are part of this 3.39-mile mile trail that runs along the water's edge.
Harriman State Park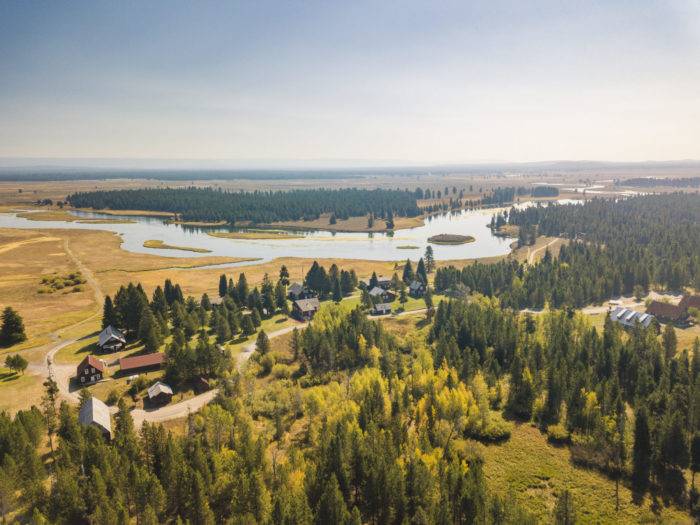 Harriman State Park is an excellent place to explore trails and watch wildlife. As part of a 16,000-acre wildlife refuge in the Greater Yellowstone Ecosystem, Harriman State Park offers 22-miles of hiking, mountain biking, and horseback riding trails that wind through meadows and meander along river banks and through lush evergreen forests.
John Muir Loop: this 0.75-mile loop explores the park fauna as well as John Muir's connection to the Harriman family. This ADA compliant trail leads to an ADA fly-fishing platform.
River Trail: this one-mile waterfront trail skirts the Henrys Fork of the Snake River and is a great place to grab a breathtaking view of the Teton Mountains.
Silver Lake Loop: this trail has many great opportunities to observe Harriman's abundant wildlife and flora. At 4.3 miles long, it's great for hikers and bikers alike.
Bruneau Dunes State Park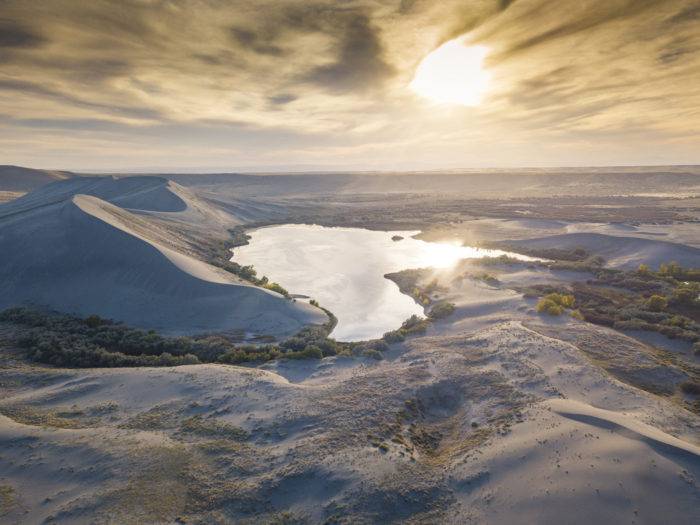 This state park is just over an hour outside of the Boise metropolitan area and has the tallest single-structured sand dune in North America, standing 470 feet high. We recommend checking out the view from the top, but there is also a 6-mile self-guided hiking trail. Keep in mind, during late spring and summer, the sand may be hot. Dune hikes are best in the early morning while it's still cool.
Self-Guided Hiking Trail: a 6-mile loop that takes you around the dunes and by Sand Dunes Lake.
Massacre Rocks State Park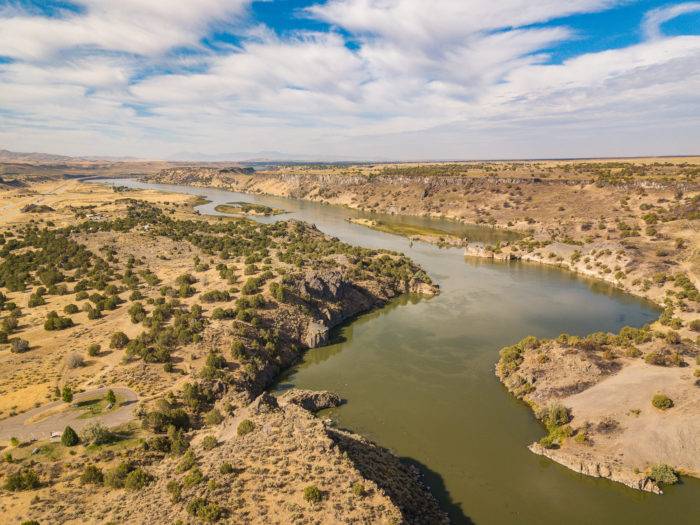 Located along the Snake River, Massacre Rocks State Park is rich in history and hiking experiences. Explore the park's paths to learn about the Oregon Trail or pack a picnic and hike out to Register Rock, a huge boulder that holds the signatures of Oregon Trail emigrants who stopped in this area before continuing on their journey.
Historic trails: Pohogwe (0.43 miles), Memorial Trail (0.17 miles), and the Wagon Rut Trail (0.8 miles) are all based on historical, geological, or cultural happenings in the Massacre Rocks Area.
River Trail: This 3.43 mile long trail follows along the Snake River and through high desert terrain.
Look through these additional Idaho state park trail maps to inspire your hiking adventures:
Three Island Crossing State Park, Glenns Ferry
Winchester Lake State Park, Winchester
Land of the Yankee Fork State Park, Challis
Priest Lake State Park, Coolin
Round Lake State Park, Sagle
Lake Cascade State Park, Cascade
*Disclaimer: Trail difficulty may vary by person, weather, and trail condition. Access and conditions are variable and can change due to maintenance, weather, and natural disasters. As with all trails, check conditions before you head out.
Feature Image Credited to Idaho Tourism.

Published on August 8, 2019