The Mandagies worked in partnership with Visit Idaho to create this Travel Tip.
Have you ever sat in your living room with the fan blasting at full-speed, but still had no luck cooling down? With temperatures only rising as the dog days of summer approach, many northwest natives are looking for ways to cool off. Luckily for residents and visitors of the Inland Northwest, northern Idaho provides some of the most unique and perfect ways to beat the heat! From pristine lakes, forest-shaded adventures, and outdoor sports, the possibilities are endless! Instead of trying to fry an egg on the sidewalk or watch your ice cream melt, try these activities to beat the heat in northern Idaho this summer.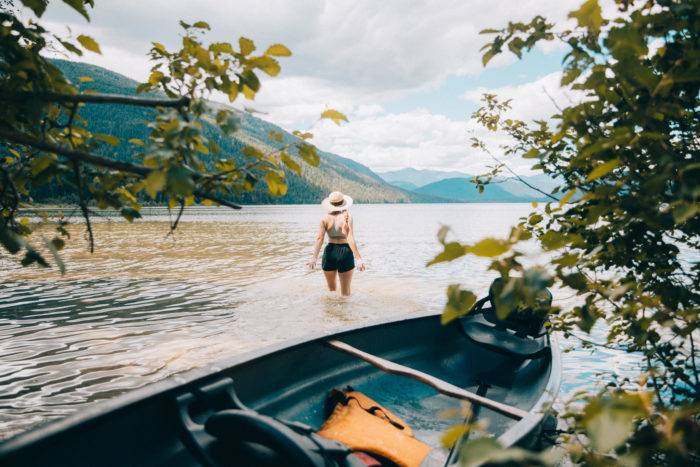 1. Get Out To The Lake
The easiest way to cool off is simply parking yourself at the beach! Some of the largest and most popular lake destinations in northern Idaho are Lake Coeur d'Alene, Priest Lake, and Lake Pend Oreille. Each lake has its own unique features and scenery, but each destination provides excellent ways for you to get out on the water. Here are some activities you can try out on your own:
Rentals: You can rent a few paddleboards on Lake Coeur d'Alene, canoe through the thoroughfare to Upper Priest Lake, and even rent a Pontoon boat for the day on Lake Pend Oreille.
Swimming Areas: Coeur d'Alene has a very large and well-kept public beach area near the Coeur d'Alene Resort ($10 parking). Sandpoint City Beach Park also has a public beach area, and it overlooks the Kanisku National Forest across the lake (free parking). Farragut State Park's Beaver Bay Beach is a warm and shallow swimming area, perfect for the whole family(State Park Day Use Fee)!
Take A Tour: The Couer d'Alene Sunset Dinner Cruise is a perfect way to escape the heat and get out on the water. The dinner cruise is all-inclusive with an all-you-can-eat buffet, dessert, drinks, and coffee to go along with an entertaining and informative cruise around the northern part of the lake.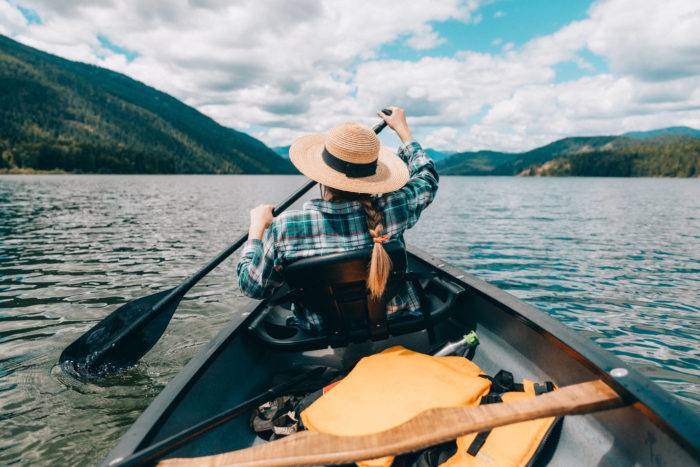 2. Hit The Trails
One way to escape the summer heat is to seek refuge among the trees! From the mountains of Schweitzer, Lookout Pass, and towns like Wallace and Kellogg, there are plenty of trails to choose from to get out of the summer heat.
Hike around Farragut State Park – With over 40 miles of trails in the park alone, there are endless options for a shaded hike among the trees. Check out Farragut's Shoreline Trail for tons of opportunities to take a quick dip into the lake mid-hike!
Explore The Pulaski Tunnel Trail (4 miles) – This is an exciting and interactive trail just outside of the Historic Town of Wallace, Idaho. This trail is full of interesting signs about the firefighter group escape of the 1910 North Idaho fire and their stories. Waterfalls and streams parallel a good portion of the trail. Be prepared for a fairly steep climb – though there are many spots along the trail to stop and take a break.
Ride The Route of the Hiawatha (15 miles) – The first tunnel of this historic bike trail is 1.5 miles long and can get as low as 50 degrees! Make sure to pack a light jacket!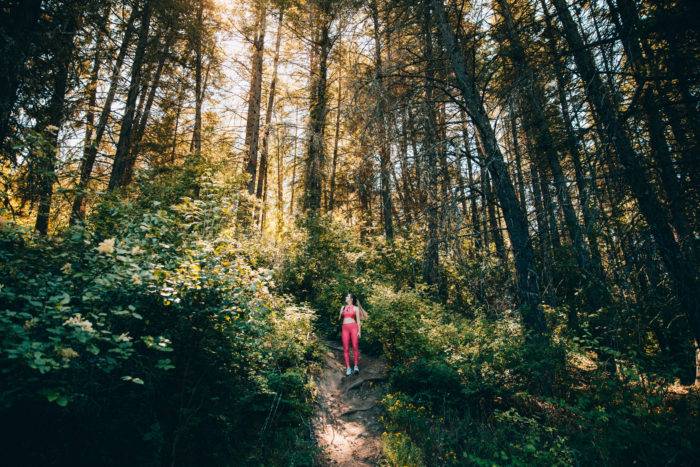 3. Get an Adrenaline Rush
Take your mind off the summer heat and do something adventurous! Northern Idaho is a hub for several adventure sports ranging from water activities, biking, hiking, climbing, and more! Here are some ideas to get you started:
4. Wake Up For Sunrise Or Stay Late For Sunset
A great way to avoid the heat of the day is to head out on an adventure during sunrise or sunset. Both times of day provide cooler temperatures for outdoor activities, and may also bring fewer crowds. Not a fan of mornings? Click here to learn our tricks for waking up early. Here are some places to watch the sunrise and sunset in northern Idaho: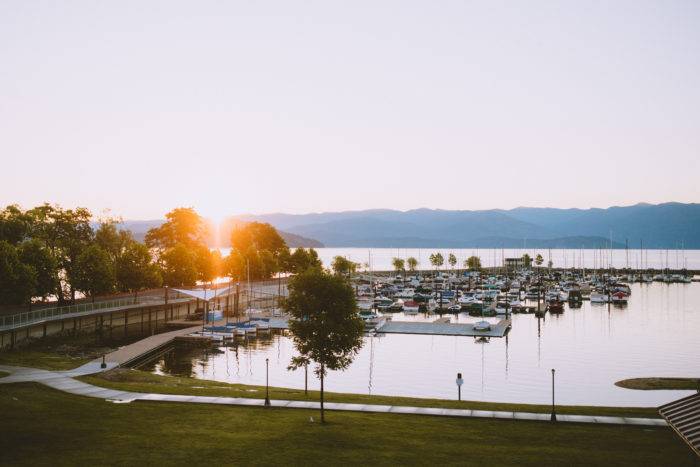 5. Make A Splash At A Theme Park
There are plenty of waterparks in northern Idaho to help you escape the summer heat! The largest being Silverwood's Boulder Beach Water Park, which has over 15 attractions including pools, slides, and a lazy river. Silverwood Theme Park also has plenty of water-centered attractions like the Log Flume, Bumper Boats, and Thunder Canyon ready to make a splash.
Triple Play Family Fun Park is nearby in Hayden with Raptor Reef Indoor Water Park and in Kellog, you'll find Silver Mountain Resort's Silver Rapids Water Park – both of which have indoor pools, waterslides, and more!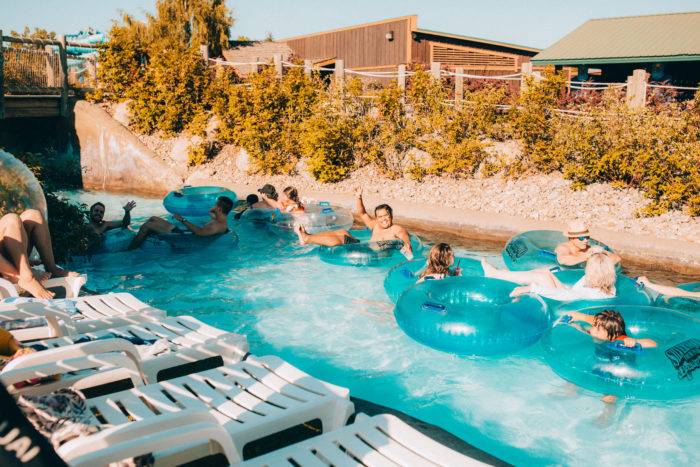 6. Head Up To The Mountains
While there's not much snow for skiing and snowboarding in the summer, you can still stay cool at the mountain resorts in northern Idaho. Schweitzer Mountain Resort, Silver Mountain Resort, and Lookout Pass all have summer activities to enjoy.
Schweitzer's Mountain Bike Lift will take you up the mountain to enjoy their several thrilling biking trails. With over 20 miles of trails, you'll need to come back time and time again.
Silver Mountain offers many cooler activities like golfing and scenic gondola rides, but also its own mountain biking trails to enjoy.
Ride The Historic Route of the Hiawatha: This 15-mile downhill bike ride is a perfect activity for the whole family. Come early in the day to avoid the high-noon heat and make sure to pack a light jacket to ride through those chilly train tunnels!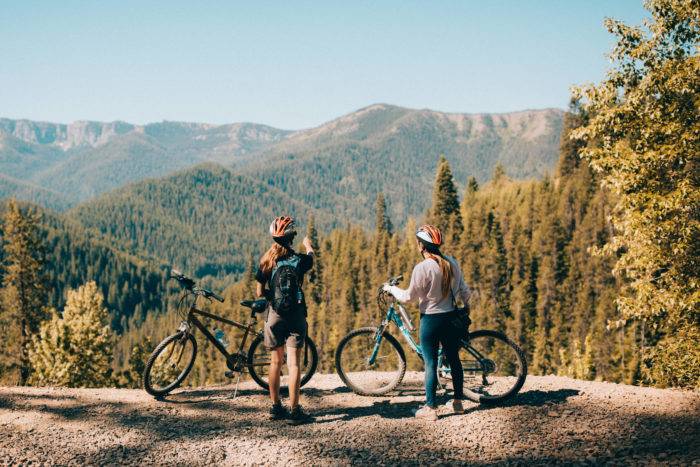 The summer months are a fantastic way to get outside and enjoy all the activities northern Idaho has to offer! We hope this post inspires you to get outside and stay cool while you're at it!
Feature image credited to The Mandagies.
This post was created by Berty and Emily Mandagie of TheMandagies.com. If you are looking for more adventure and travel inspiration in the Pacific Northwest, click here to discover more!

Published on July 16, 2019