Part Time Tourists worked in partnership with Visit Idaho to create this Travel Tip.
Idaho Falls has an incredible downtown scene, an intricate path system known as the Greenbelt, boasts a beloved zoo, and is home to the Museum of Idaho. While you could spend all of your time in the city itself, Idaho Falls provides unbeatable access to the surrounding outdoors. With that said, here are seven ideas for day trips from Idaho Falls.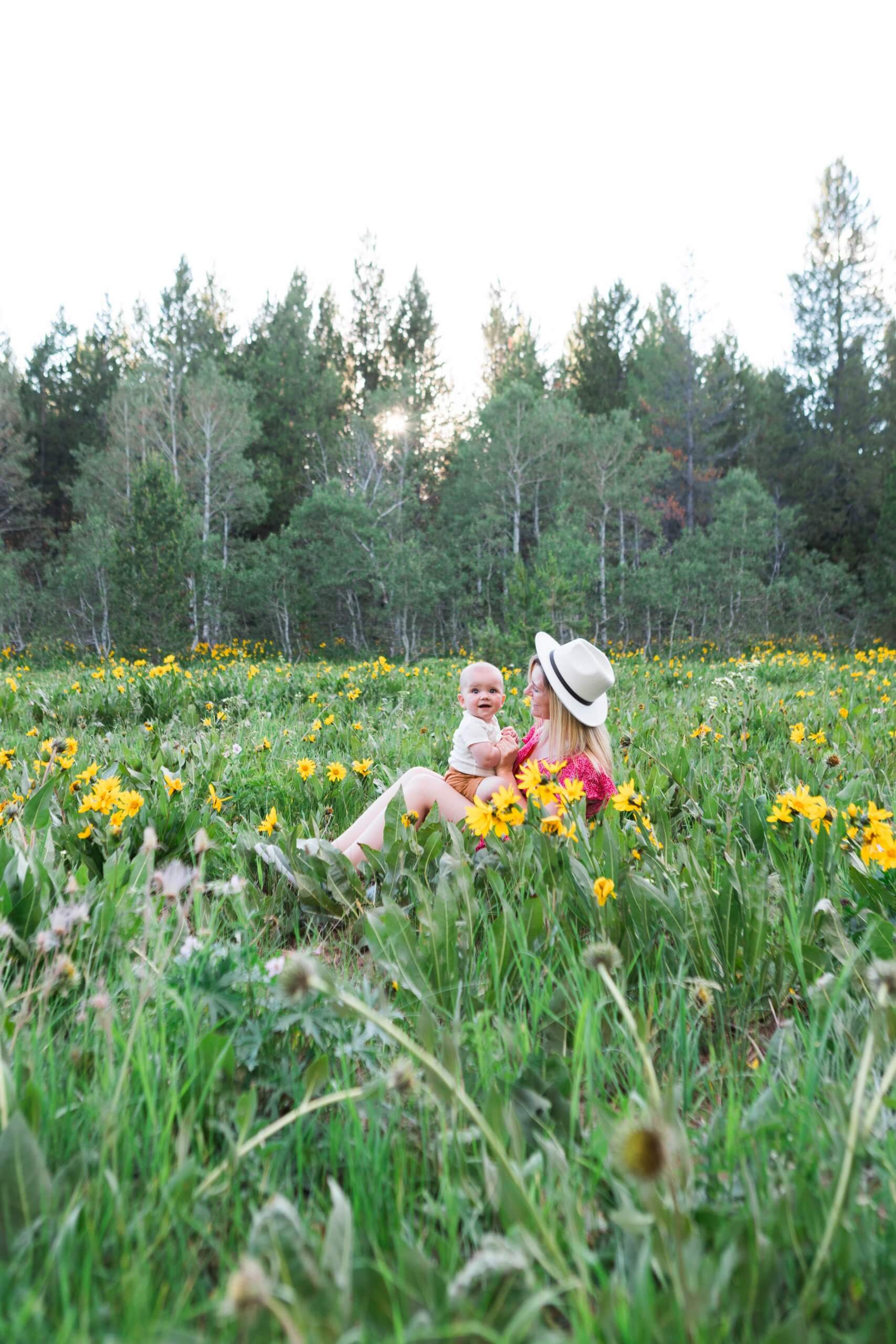 1. Splash around at an Eastern Idaho lake
Nothing is better than catching a few rays and then cooling off in a lake. Pack a picnic and this day trip will be one that you'll do over and over again. Here's a list of some of the best lakes within driving distance from Idaho Falls.
Packsaddle Lake
Rigby Lake
Ririe Reservoir
Gem Lake
2. Explore the home of the famous square ice cream
If you're a local, you (and most definitely your kids) know about Swan Valley! But if you're not familiar with this ice cream spot, no worries. Why should you know about it? It's home to the ever-delicious square ice cream scoops! You'll find this treat at the Rainey Creek store, which was established in 1925.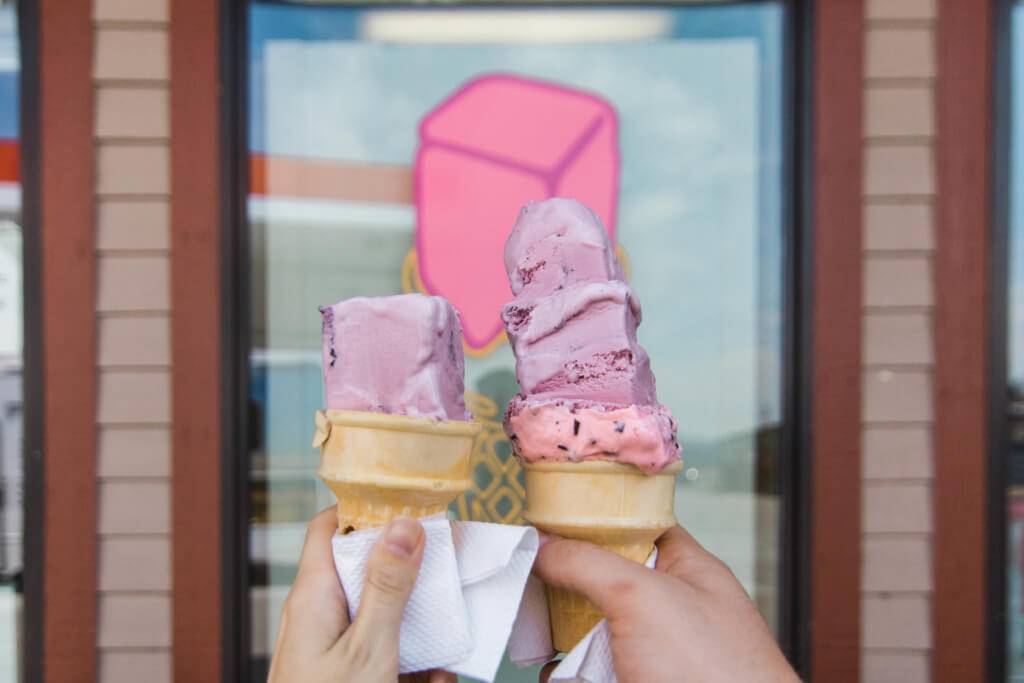 Because Swan Valley sits right along the scenic Snake River, it offers premier fly-fishing, particularly at the South Fork portion of the river. People from all around the world book trips specifically to fish in this area.
If you're not a fisherman, throw on your hiking boots and hit the trails. There are plenty of hiking trails that wind through Swan Valley, providing hours of adventure. A popular trail is the Palisades Creek Trail. Upper Palisades Trail is a little over 13 miles long and leads to a beautiful alpine lake. If you still want to enjoy a refreshing dip in the lake but can't hike that distance, just stop at the Lower Palisades lake along the same trail.​​​​​​​​​​​​​​​​​​​​​​​​​​​​
3. Transport yourself to the moon
This otherworldly spot is a must-see! Craters of the Moon National Monument and Preserve is about an hour and a half drive from Idaho Falls. You can easily spend the entire day here, but if you're short on time, take the drive on Loop Road where there are seven key stops along this route that will give you a good feel for the wonders of Craters of the Moon. ​​​​​​​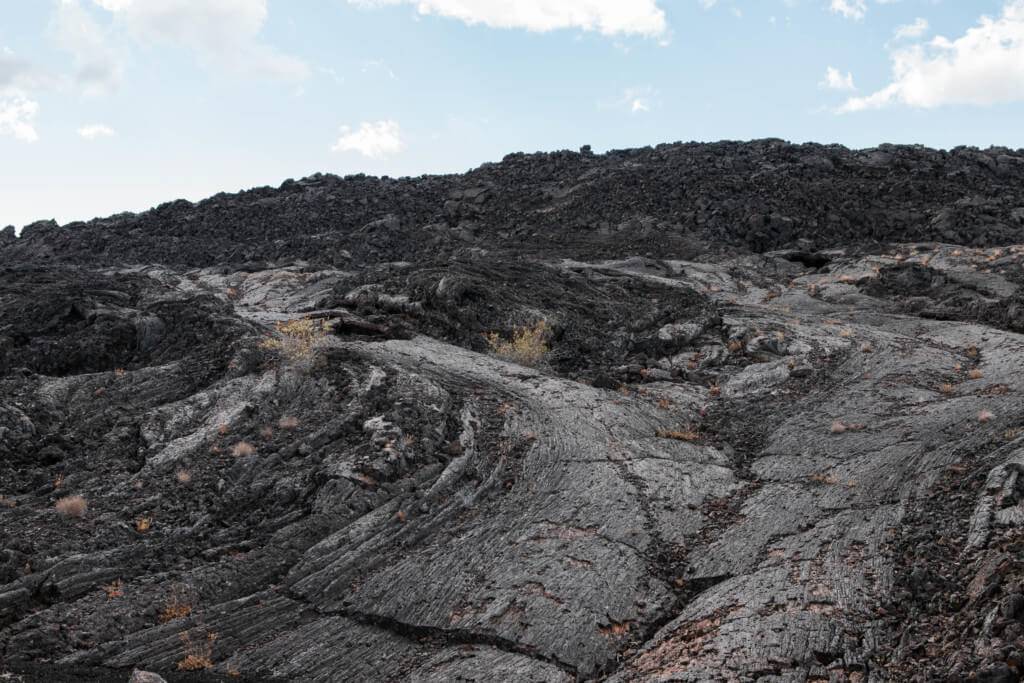 4. Spend the day on the river
Idaho's rivers are a hot commodity for adventure as temperatures rise. Fortunately, Idaho Falls is close to several great places to grab an inner tube, raft or drift boat to float the river. Each river is different in terms of what type of watercraft you'll need, ranging from a simple pool float or tube to a drift boat. Some of the best rivers to float include:
Portneuf River
Warm River
Warm Slough on the Henry's Fork
Henry's Fork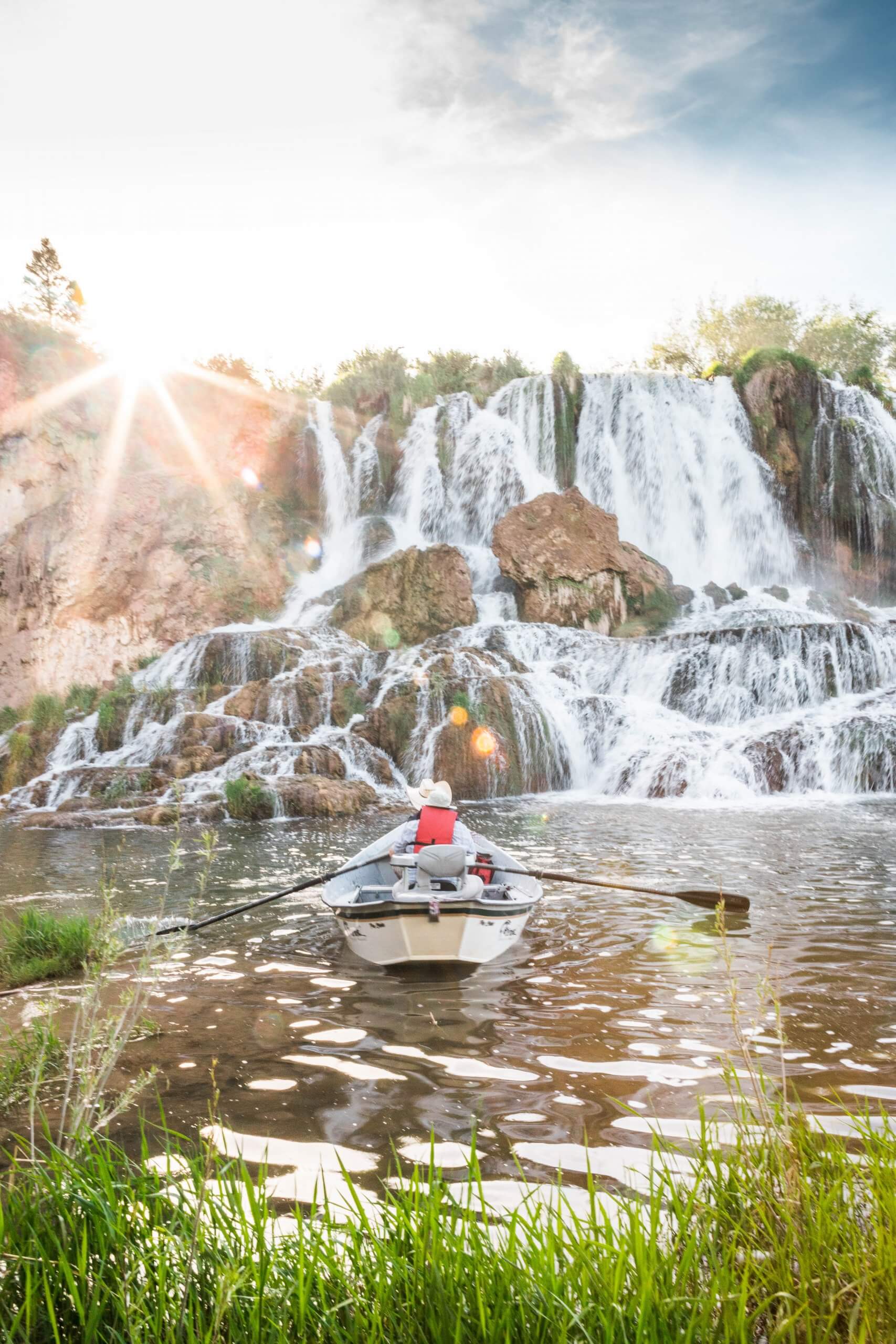 A personal favorite float is along the Snake River in Swan Valley. There are several put-in locations along U.S. Hwy 26, be aware that most do charge a small fee. This is a great float because not only do you get to enjoy the scenic river (and a possible sighting of an eagle), but you'll float by Fall Creek Falls, one of the coolest waterfalls in all of Eastern Idaho.
5. Be inspired by Mother Nature at Mesa Falls
Mesa Falls is a towering waterfall found just over an hour's drive from Idaho Falls. This spot can easily be turned into a day trip because of the local hiking trails in the area. When you arrive, you'll have the option to park at lower or upper Mesa Falls. Many recommend parking at Upper Mesa Falls to enjoy the Mesa Falls Boardwalk Trail. It's a 0.4 walk that offers a few outlook points.​​​​​​​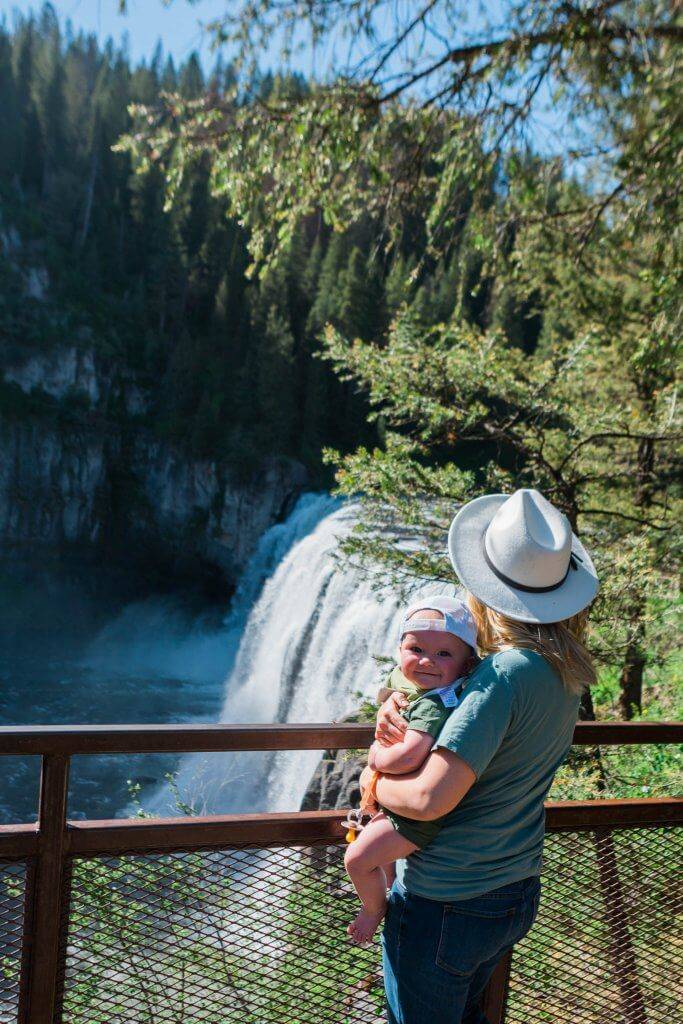 After you've finished gawking at the sheer size and raw beauty of this Idaho waterfall, you'll want to check out Lower Mesa Falls. Find the trailhead to Mesa Falls Nature Trail next to the parking lot on the south side and enjoy the 2-mile round-trip trek leading to Lower Mesa Falls.​​​​​​​
6. Soak your cares away at local hot springs
You'll find two natural hot springs near Idaho Falls that the entire family will enjoy! The closest one is Heise Hot Springs with a drive time of just over half an hour. This mineral hot spring is kept at a temperature of about 104 degrees Fahrenheit. However, if that's a little too toasty for the kids, it also has a warm pool made up of freshwater sitting around 92 degrees.
Your second option with a drive time of one hour and thirty minutes is the town of Lava Hot Springs. This popular destination boasts hot pools that lack the traditional sulfur order. These hot pools are open year-round but if you happen to visit during the summer, you'll find nearby the Olympic Swimming Complex that includes cold pools and speeds just a few blocks away that the whole family will enjoy.
7. Get Lost In Island Park
Island Park deserves many blog posts all on its own, but suffice it to say, if you're into outdoor activities, you'll find it here. Some fun things to do include floating the river, exploring the nearby hiking trails, driving to the top of Sawtell Peak and renting RZRs to explore the backroads.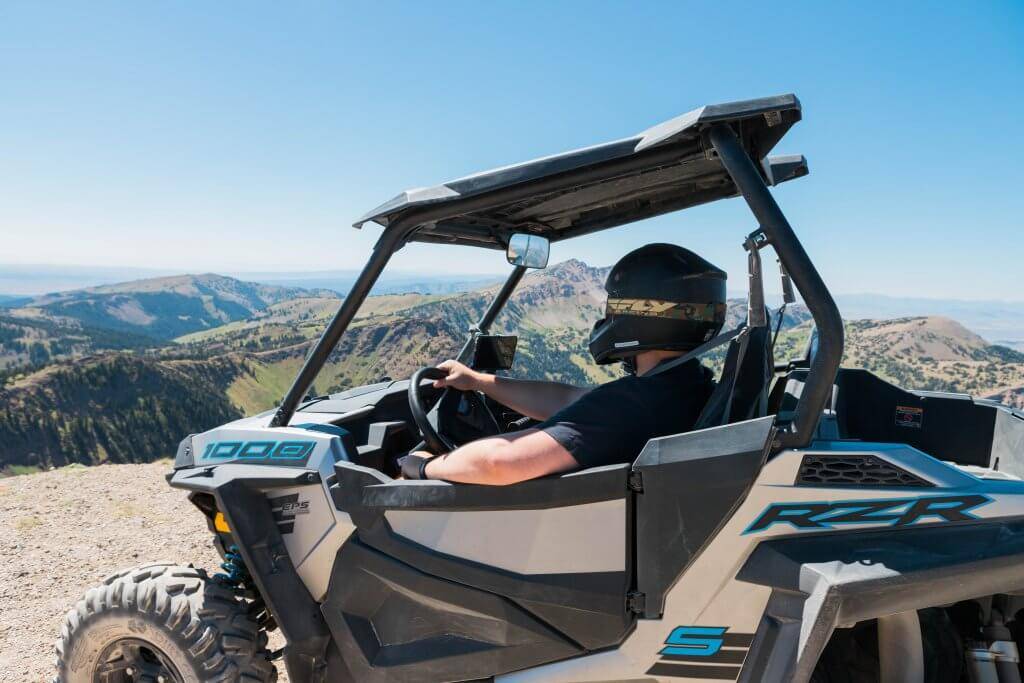 No matter what you end up doing in Eastern Idaho, rest assured, you and the entire family will make incredible memories.
Feature image credited to Part Time Tourists.
Jess Darrington is the founder of Part Time Tourists, a travel and adventure blog that was created in 2018. Part Time Tourists aim to help people travel more by offering detailed travel guides and practical tips. With a large focus on US travel, Jess shares adventurous and luxurious destinations throughout the country. You can follow her on Instagram and PartTimeTourists.com.

Published on August 10, 2021