Kristen Bor worked in partnership with Visit Idaho to create this Travel Tip.
Did you know that over 60% of Idaho is designated public land? My family has lived in Boise since 1992, but it wasn't until my first trip down the Middle Fork of the Salmon River in 2005 that I realized how unique Idaho truly is. Since then, I've spent my summers exploring Idaho's back roads in my camper van in search of solitude, gorgeous views, and unlimited recreational opportunities. Whether you're a hiker, camper, biker, birder, or whatever you want to call yourself, Idaho has got you covered, and I'm sharing eight reasons why Idaho should be your next outdoor getaway.
The Whitewater
With over 3,100 recreational river miles, Idaho is the king of whitewater. Whether it's a 7-day trip on the world-famous Middle Fork of the Salmon River or a day trip on the Cabarton stretch of the Payette River, Idaho offers an abundance of rafting opportunities to get your adrenaline pumping, and of course, sit back and revel in the amazing scenery on those flat stretches. Outfitters are located all across the state and can set you up on a trip suited for your thrill level. If you're interested in practicing your paddling skills, you can also find whitewater parks in several towns across the state.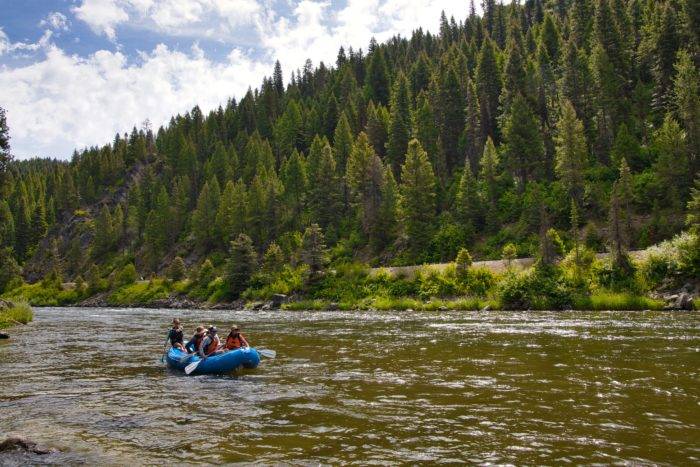 The Hot Springs
What better way to relax those muscles after a day on the trail than soaking in an all-natural, mineral-rich hot spring. Lucky for you, Idaho has 130 of them suitable for soaking, with many of them being right off the side of the road. If you're looking to soak in solitude, you can also find your own private secluded pool with a map and a little sleuthing work. Either way, make sure to brush up on your hot springs etiquette before you go and always pack out all of your trash so we can keep Idaho's hot springs pristine.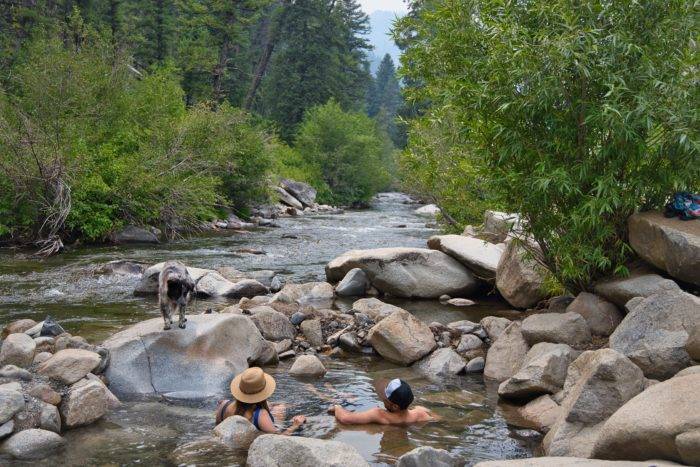 The Rocks
Uncrowded crags and bouldering opportunities can be found all over Idaho, from Boise's Black Cliffs to northern Idaho's Q'emilin Park, but perhaps the most famous climbing area is the City of Rocks National Reserve. With part of the original territory belonging to the Shoshone and Paiute tribes, the rocks here are dated to be 2.5 billion years old, some of the oldest in the Western United States. Whether you prefer trad, crack, or sport climbing, or maybe you just like geology, this region will keep you on your toes.
The Canyons
Spanning 10 miles across and up to 8,000 feet deep, the Snake River carves its way through Hells Canyon, the deepest river canyon in North America. If that's not enough to impress you, the second and third deepest canyons in the country are in Idaho too, in the heart of the Frank Church Wilderness, the second largest wilderness area in the Lower 48. To explore this area, you can take a jet boat, hike, or float your way down the Snake River while immersing yourself in some of Idaho's most rugged terrain.
The Birds
If bird photography is your thing, you'll have no shortage of subjects in Idaho. All you have to do is ride your bike on the Boise Greenbelt for a chance to see bald eagles, owls, and osprey. For even more action, every spring, approximately 800 pairs of hawks, owls, eagles, and falcons flock to the Morley Nelson Snake River Birds of Prey National Conservation Area to mate and raise the next generation of predatory birds. For more bird watching opportunities, make sure to check out the Idaho Birding Trail, a network of 175 sites known by birders to be the most exciting spots in the state.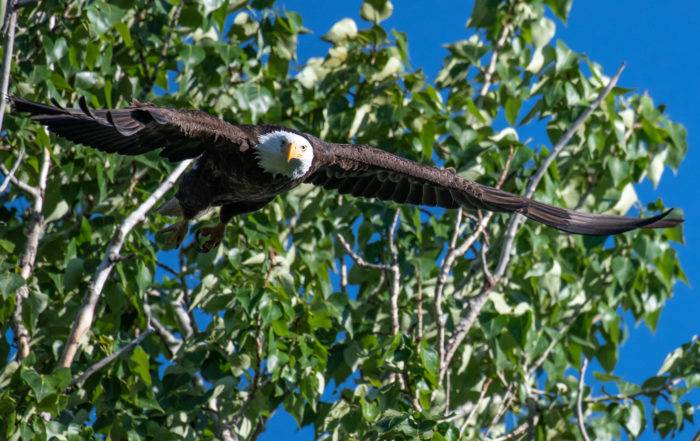 The Mountains
The Sawtooth and the Boulder White Cloud Mountains are a hiker's paradise. These remote ranges are home to hundreds of turquoise alpine lakes, serrated ridge lines, and some of the best backcountry wilderness you'll find in the lower 48. Whether it's a casual stroll, a burly day hike, or a multi-day backpacking trip, you could spend the entire summer exploring these areas and not see it all. Keep in mind that campfires are not allowed in some areas, and the locals kindly ask that you remember to Leave No Trace when visiting this gorgeous backcountry.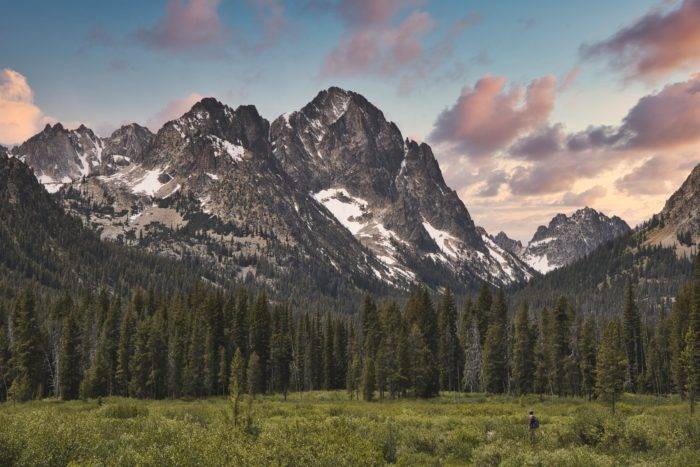 The Lakes
With over 2,000 named lakes, no matter where you are in Idaho, water recreation opportunities abound. Lake Pend Oreille, Idaho's largest body of water in Northern Idaho is surrounded by lush green forests and happens to be a world-class fishing area. Home to kokanee salmon, rainbow trout, the largest bull trout ever caught at 32 pounds, and many more, it has an enormous diversity of catchable species. Farther south and an easy weekend trip from Boise, you can explore Lake Cascade or Payette Lake, a 5,330-acre glacial lake with more than half protected as part of Ponderosa State Park. This means there are plenty of public access points, beaches, and campsites so you can enjoy this summer getaway from the shore.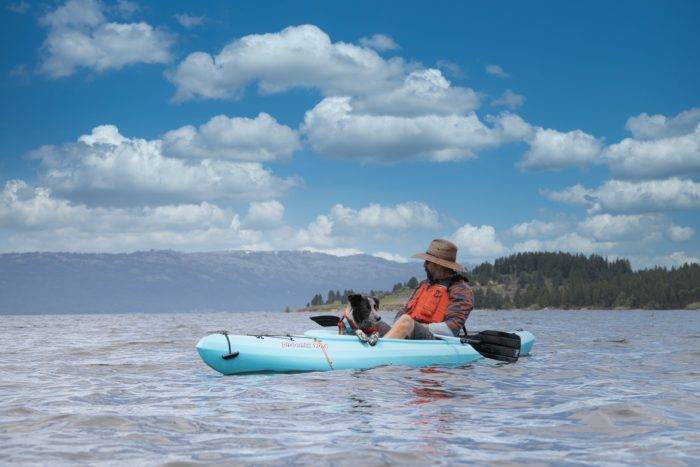 The Stars
Perfect your night-time photography skills in the Central Idaho Dark Sky Reserve. Encompassing over 1,400 square miles, spanning large areas of public lands, this region was awarded Gold Tier status by the International Dark-Sky Association for its premier stargazing opportunities. So grab your tripod or simply string your hammock between a pair of lodgepole pines and watch the Milky Way move across the vast Idaho sky.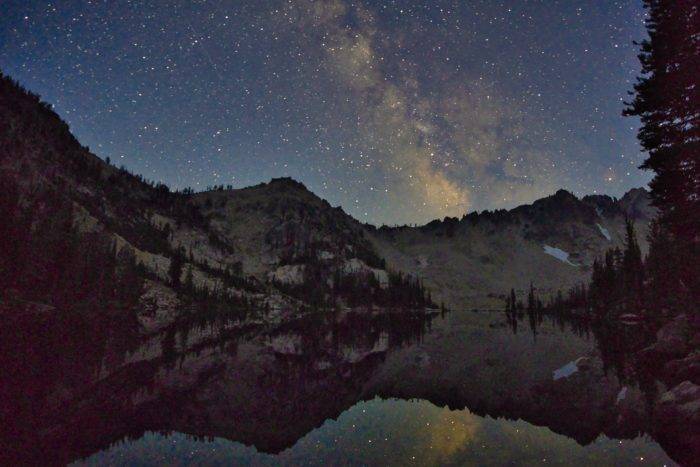 I hope this piece gets you excited to explore wild Idaho this summer when the time and conditions are right. For more tips on exploring Idaho, you can check out all of my Idaho travel blog posts here.
Feature image credited to Kristen Bor.
Kristen Bor is a responsible recreation advocate and founder of Bearfoot Theory, a leading outdoor travel blog where she writes about destinations, gear, and and the transformative power of the outdoors. She spends winters living in Salt Lake City and the other months traveling, hiking, and living out of her 4×4 Sprinter Van with her partner and their dog. You can find her work on her website, Instagram, and YouTube.

Published on May 19, 2020