Katie Cooney worked in partnership with Visit Idaho to create this Travel Tip.
Leaving the dogs behind isn't always an option – but that doesn't mean you have to compromise on the fun! When you visit northern Idaho, you'll find no shortage of dog-friendly places to stay, restaurants, and recreation options so it's easy to bring your four-legged friends along for the ride. You might hear Idahoans joke that there are more dogs than people in the state – and it wouldn't be surprising if that were true! While this Idaho resident humbly believes the state is beautiful year-round, consider visiting the area in autumn to experience the stunning scenery in full color.
Day 1 : Coeur d'Alene Basecamp
This charming Idaho city is set along the stunning 30-mile long Lake Coeur d'Alene. Life at the lake is central to the identity of Coeur d'Alene – along with dogs!
Coeur d'Alene is also home to countless dog-friendly adventures – lake cruises, bike paths, hiking trails, scenic drives, and dog beaches to name just a few! Coeur d'Alene serves as an excellent basecamp for exploring the Panhandle with your pups. Read on for top dog-friendly spots to check out.
What to Explore Around Coeur d'Alene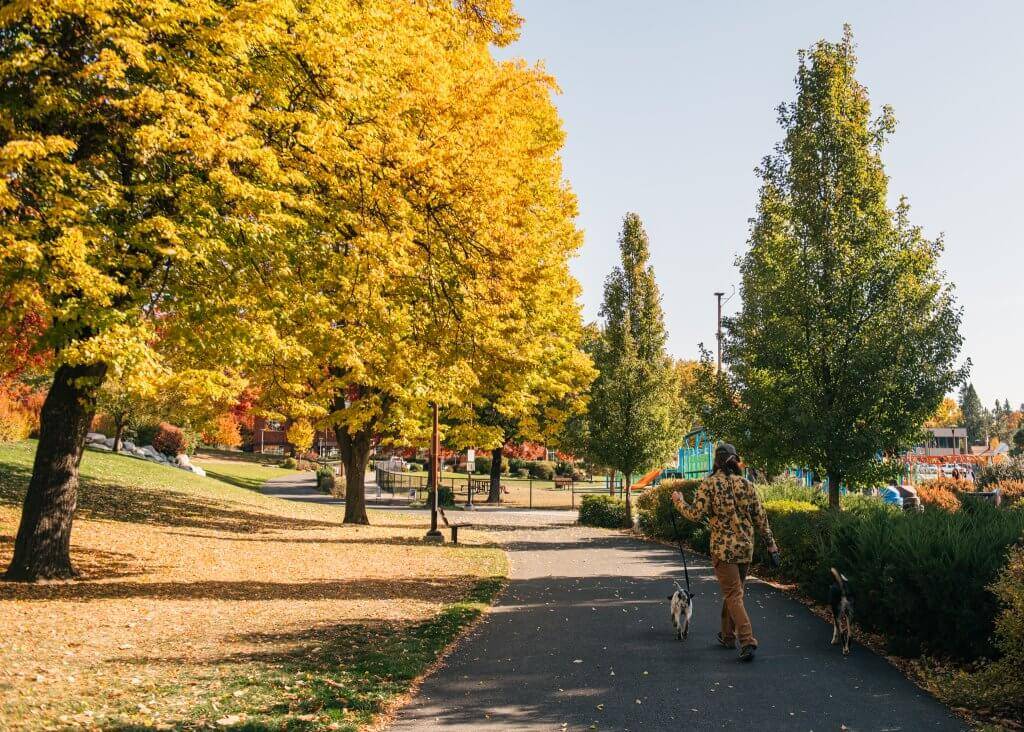 McEuen Park: This is the perfect place to start the day in Coeur d'Alene! With both a dog park and dog beach, McEuen Park might as well be doggie heaven! Dogs and humans alike will enjoy the pathways, ample green space, and plenty of room to romp in the large off-leash enclosures.
Tubbs Hill Beach: Bordered by Lake Coeur d'Alene on three sides, the 120-acre Tubbs Hill has lots to explore. The pups will love the hiking trails that wind through the forest and quick access to small beaches where they can swim to their heart's content.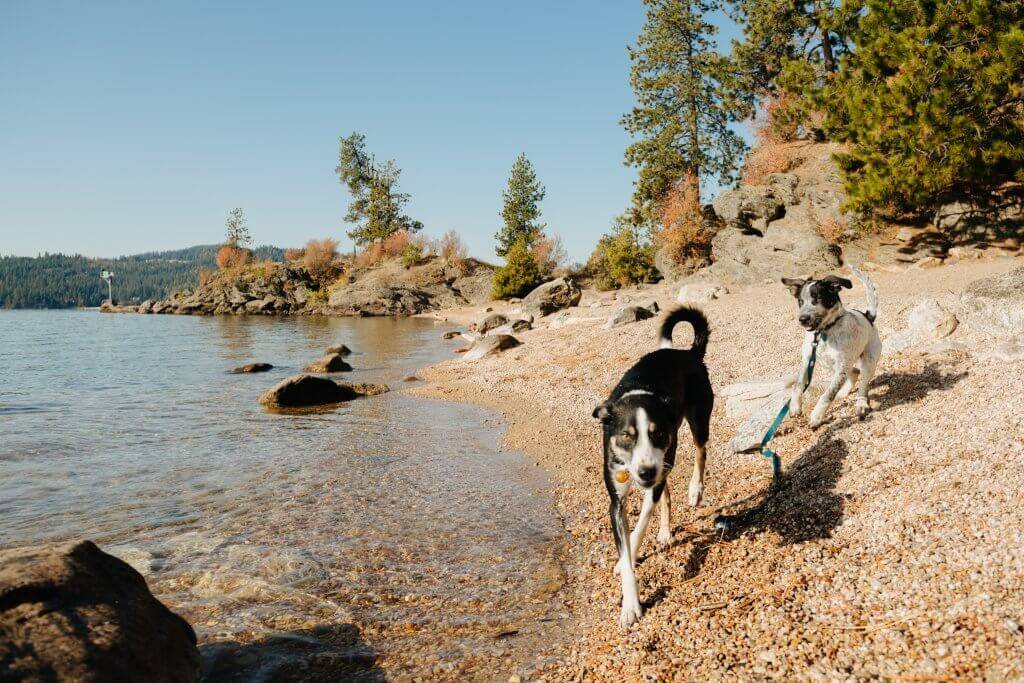 Lake Coeur d'Alene Scenic Byway: If your dog loves the thrill of watching the world go by with their head out the window, they'll love the sights and smells of this scenic drive! The byway winds its way south along the eastern shoreline of the lake, all the way to Harrison, a small lake town brimming with charm and a public beach.
Mineral Ridge Trail: The Mineral Ridge Trail is a 3.3-mile loop that offers breathtaking, panoramic views of Lake Coeur d'Alene. Most parts of the trail offer some shade, so your pup won't have to worry about getting too hot. Dogs on leash are allowed on this trail. The trailhead is along the scenic byway – a great opportunity to stretch your legs. Pack your lunch along and stop at the picnic shelter at the summit for a scenic snack.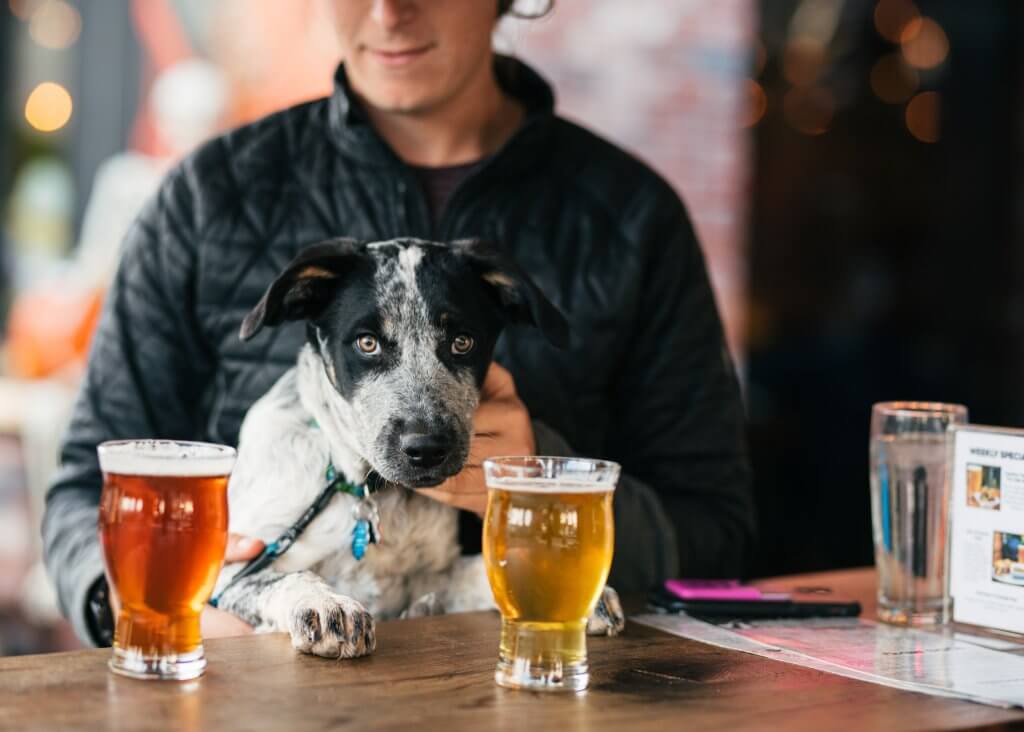 Daft Badger Brewing: After a day of adventure, grab a seat and a flight of beers at Daft Badger. Ample outdoor patio space that welcomes the dogs, yard games, an extensive beer list (brewed in-house and beyond), and delicious craft pub food make Daft Badger a must-visit in Coeur d'Alene.
Day 2: Day Trip to Wallace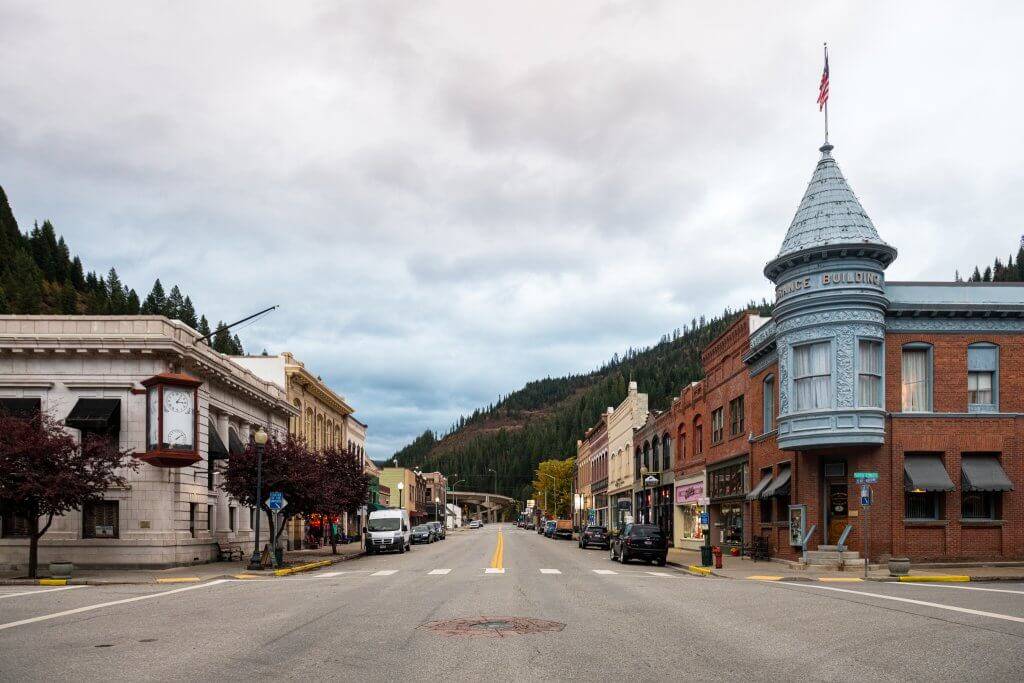 Wallace is a historic mountain town a scenic 45-minute drive from Coeur d'Alene. With just over a thousand residents, Wallace has maintained its small-town charm – the whole town is listed on the National Register of Historic Places. For over a century, Wallace has been one of the world's largest silver producers. Silver mining is still an important part of life in Wallace, but in recent years, the small town has diversified its appeal with recreational opportunities.
Wallace has more than 1,000 miles of mining, logging, and Forest Service roads that have been repurposed as an extensive trail system for hiking, mountain biking, ATV, and snowmobiling.
What to Explore Around Wallace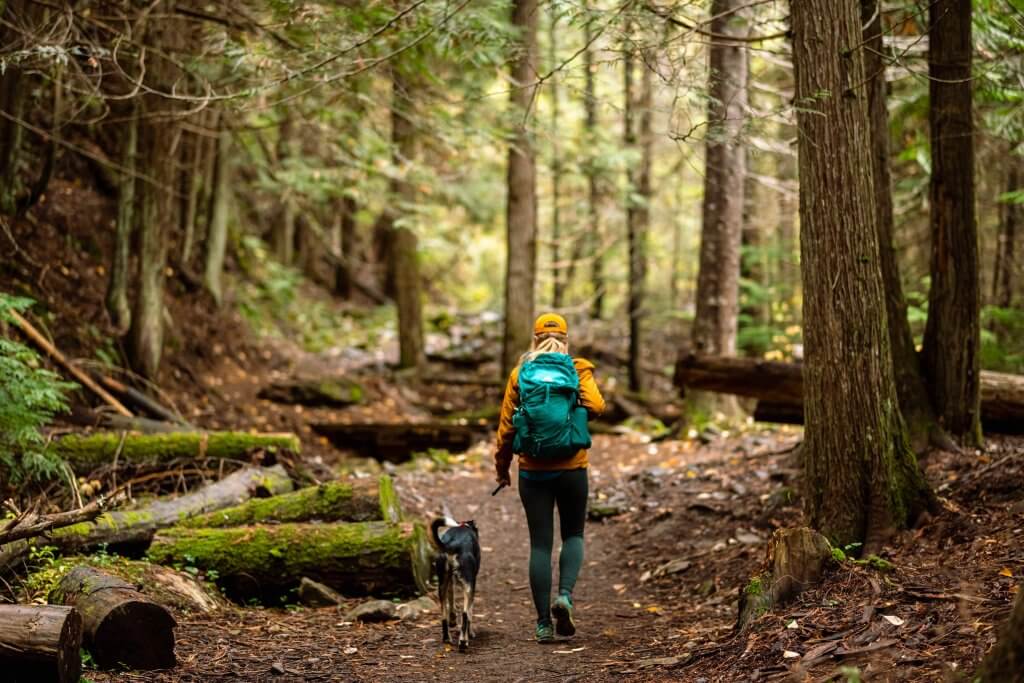 Pulaski Tunnel Trail: Just outside of downtown Wallace, the 2-mile out-and-back Pulaski Tunnel Trail offers a peek into Idaho history. In the summer of 1910, huge wildfires ravaged more than three million acres of Idaho, Montana, and Washington. Ranger Ed Pulaski saved all but six of his 43-member fire crew by sheltering from the mega-fire in the Nicholson Mine (now Pulaski Tunnel). As you make your way up the trail, a series of interpretive signs tell the story of the 1910 fires, Ed's heroism, and the crew's harrowing escape. Most of the trail runs along Placer Creek, providing convenient access to water for your four-legged friends. Dogs are welcome on the trail and should be kept on their leash.
Downtown Wallace: Historic Downtown Wallace is highly walkable, and you're never more than a few blocks away from a park if you're looking for a spot to play fetch. A mining museum, cafes and restaurants, antique shops, and boutiques line the streets. Follow your nose and see what treasures you turn up!
Wallace Brewing Company: Beer lovers will be pleased to know that the local microbrewery happily invites Fido to join you in their tasting room for a flight of beers. Dogs are also welcome on their patio if your pup prefers people-watching.
The Fainting Goat: After a hike and exploring downtown, The Fainting Goat's delicious food will satisfy your appetite. Their bistro-style outdoor patio welcomes dogs, the perfect atmosphere for a glass of wine and a delicious dinner.
Find more fall adventures in the Teton Valley. Check out this guide to fall mountain biking in eastern Idaho.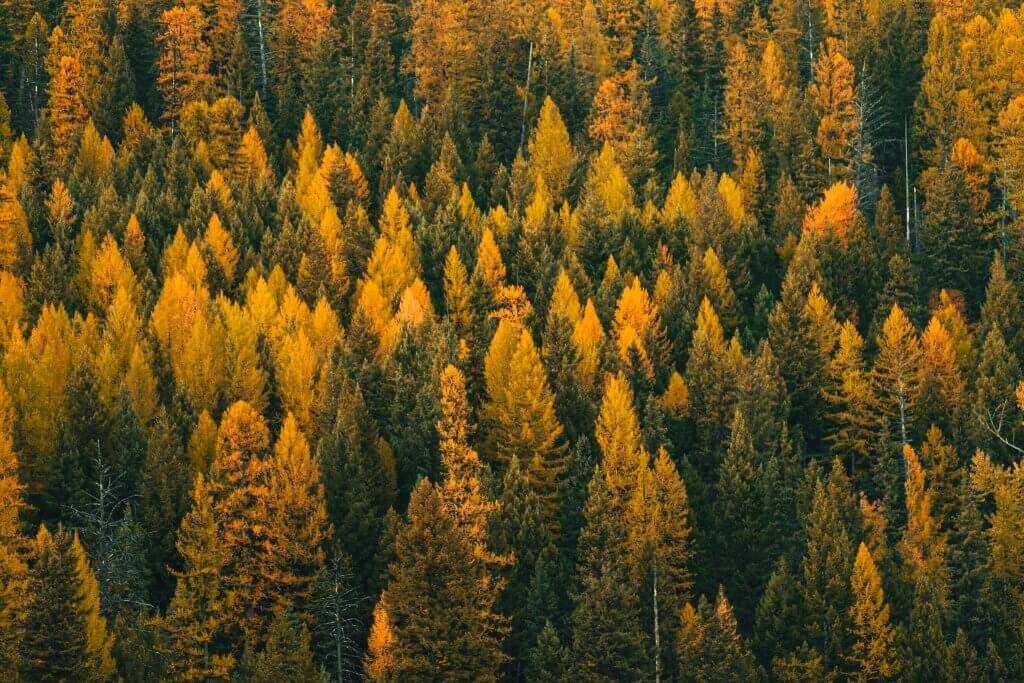 Feature image credited to Katie Cooney.
Katie is an outdoor adventure and lifestyle photographer and illustrator based in Driggs, Idaho. When she's not behind a camera or covered in paint, you can find Katie in her garden or recreating in the Tetons with her partner, Nick, and their beloved mutts Newt and Georgie. To see more of her work and follow along on her adventures, visit www.ktcooney.com or follow her on Instagram.

Published on October 11, 2022