A Long Weekend in Sun Valley and Stanley
By Visit Idaho
A three-day road trip in central Idaho featuring Sun Valley and Stanley is the perfect autumn getaway. Channel your inner weekend warrior, pack your bags, and get ready for a jam-packed weekend.
Day 1: Sun Valley
The season's brisk mornings and warm afternoons make for the perfect weather to get outside and experience one of Idaho's wonderful mountain resort towns. Hiking, biking, and golfing, oh my!
Day One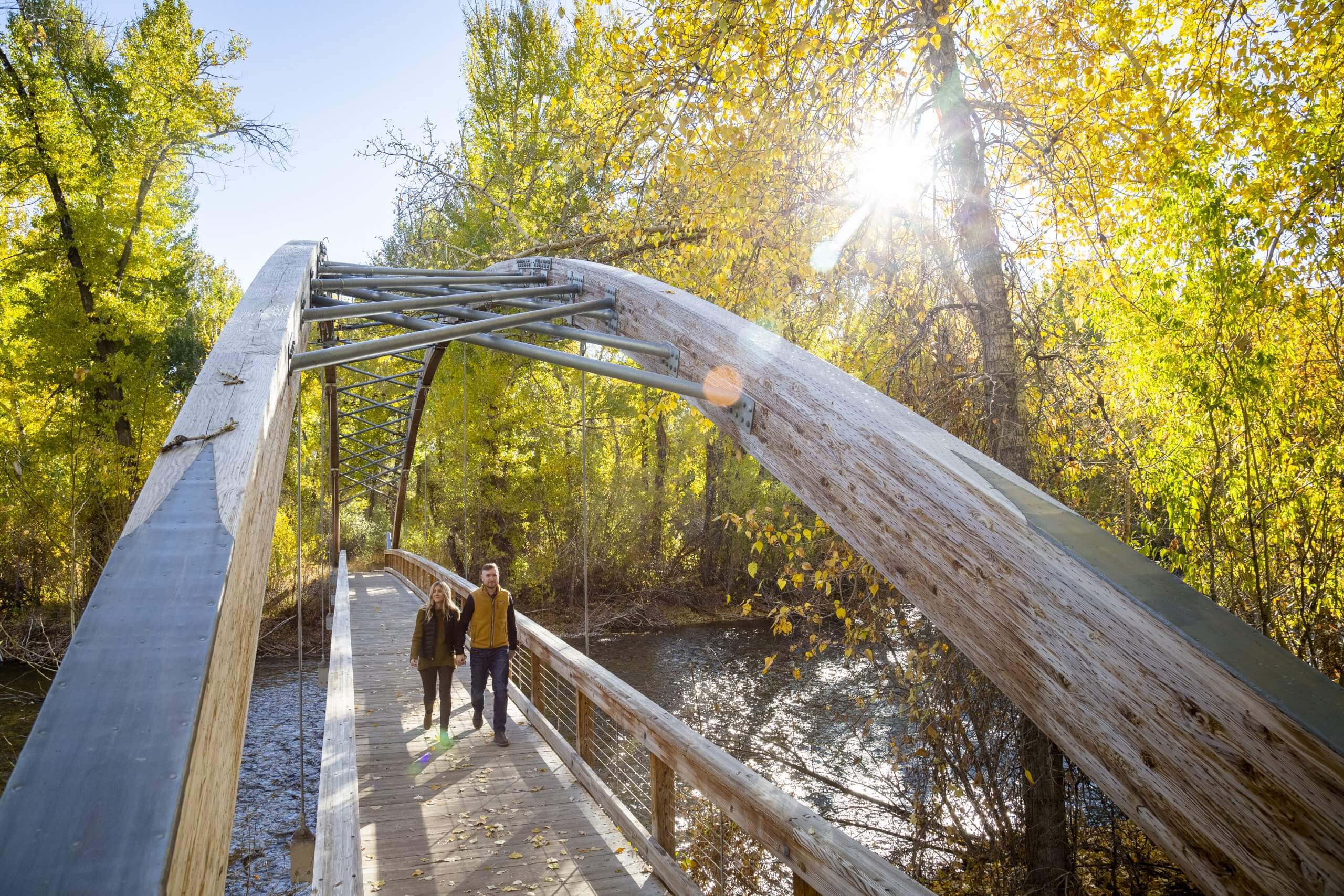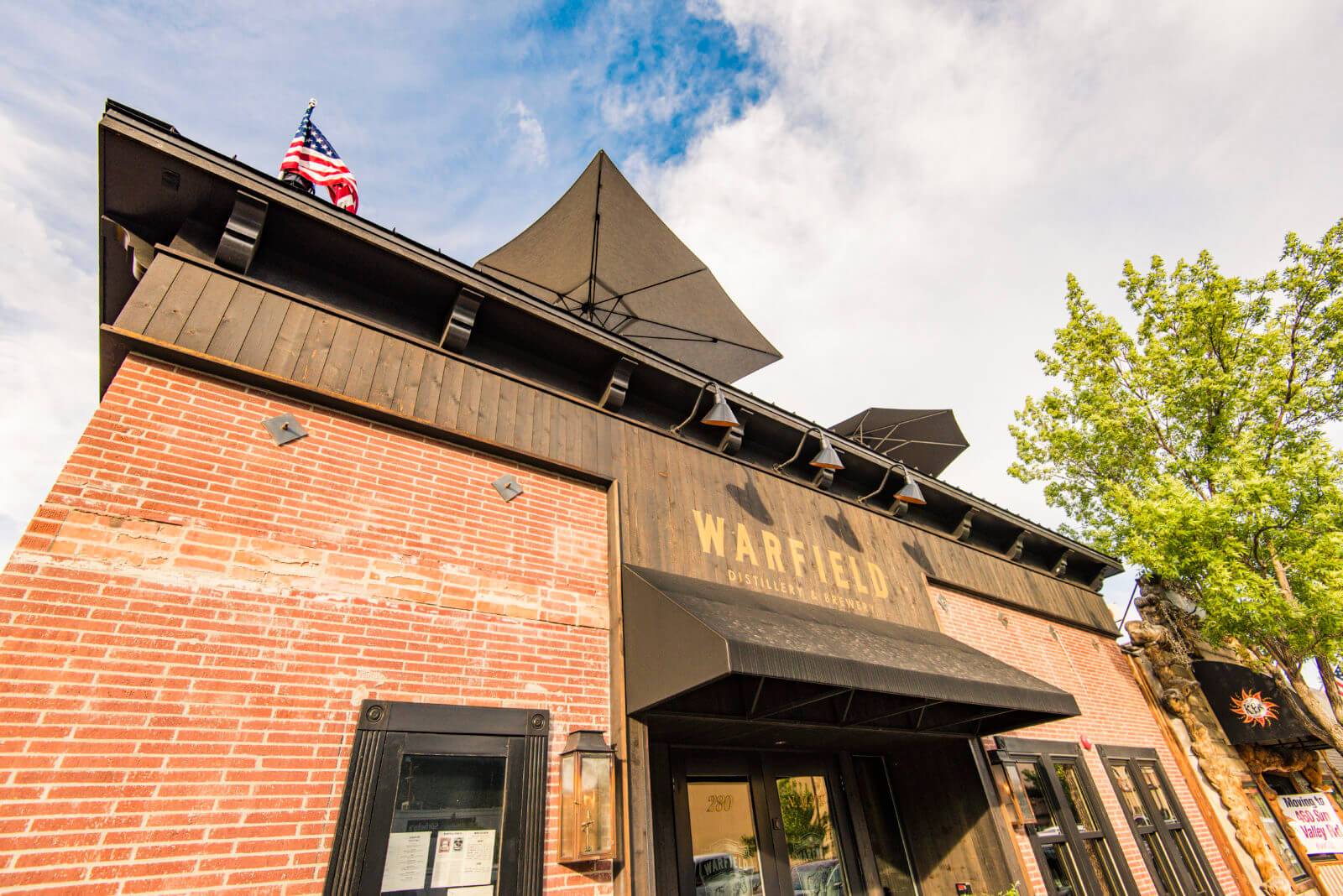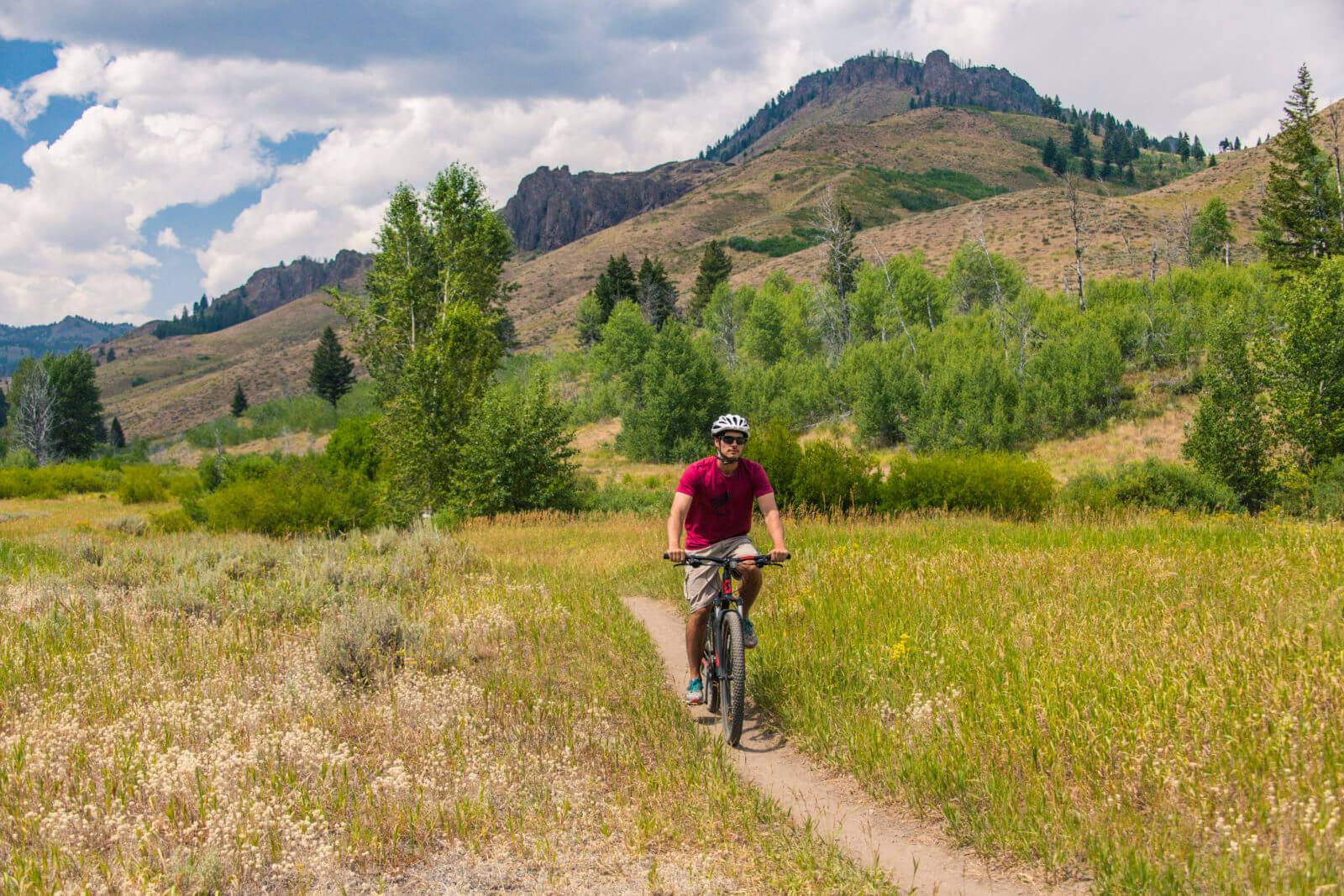 Getting There
Drive: From Boise, take Interstate 84 east. Take the exit for U.S. Highway 20 north toward Mountain Home/Fairfield. Turn left onto U.S. Highway 20 east, then turn left onto State Highway 75 north to continue on to Sun Valley.
Fly: Boise Airport (BOI) in Boise or Friedman Memorial Airport (SUN) in Hailey.
Stay: Ketchum, Hailey, ​​​​​​​Bellevue, or Stanley.
Afternoon
Bike: Wood River Valley Biking Trails​​​​​​​​​​​​​​​​​​​​​​​​​​​​​​​​​​​
Fall mountain biking promises clean mountain air and beautiful fall foliage. The Wood River Trail offers easy access to more than 30 miles of paved, non-motorized bike path commonly referred to by the locals as simply the "bike path". Visitors will also find hundreds of miles of singletrack mountain bike trails to test their skills. With endless miles of trails, the Wood River Valley has no shortage of road and mountain biking options, and several trails stay open until the first snowfall. If you need gear or a little guidance, local shops, like Pete Lane's Mountain Sports, are ready to help, offering equipment, guided tours, and rentals.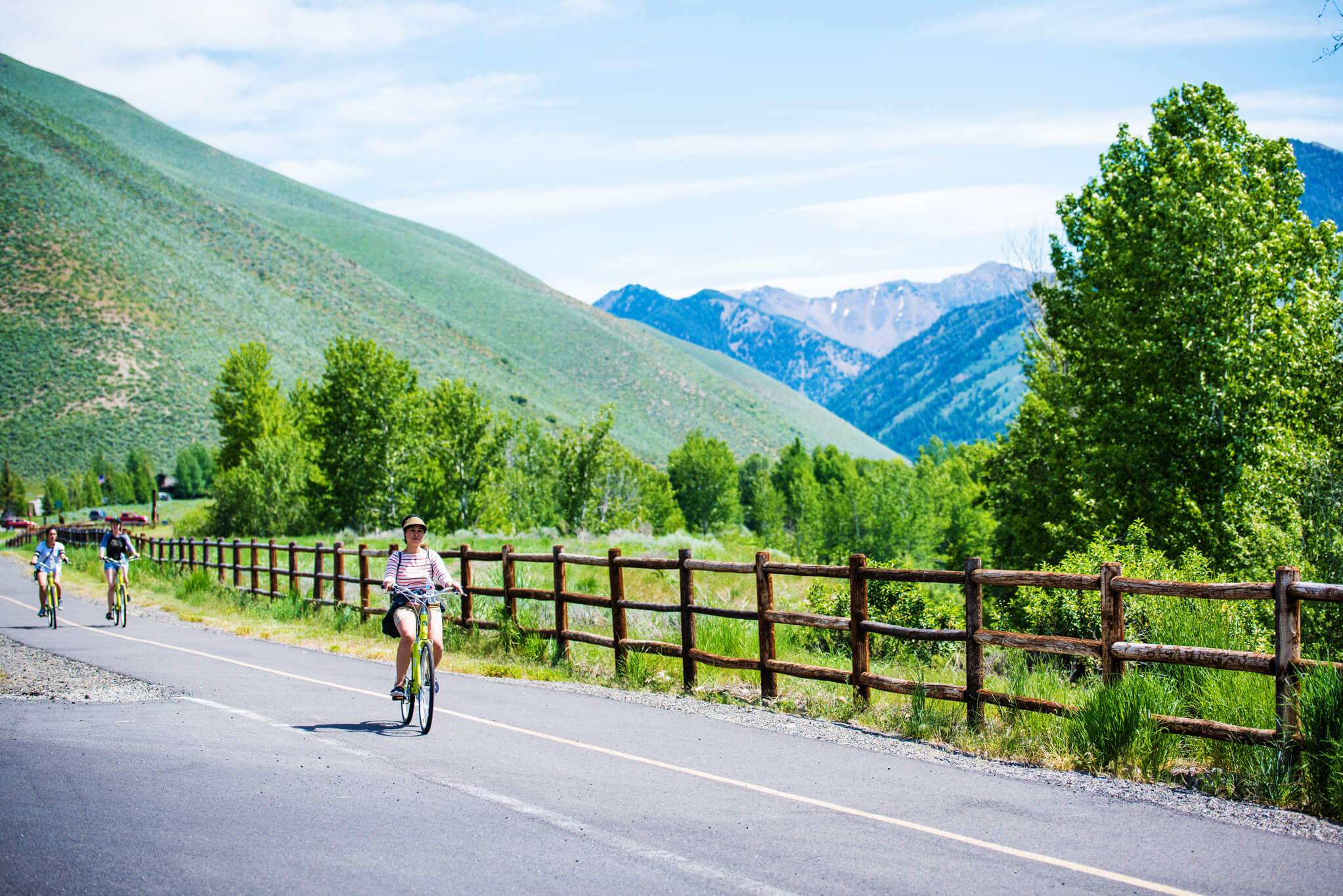 Hike: Draper Wood River Preserve​​​​​​​​​​​​​​
The Draper Wood River Preserve lies in the heart of the Hailey Greenway, a walking path along the Big Wood River running through the town of Hailey. The Draper Wood River Preserve is a protected 84-acres that includes approximately a half-mile of river and vital wetland habitat, making it a haven for wildlife. Bring a lunch to picnic under the pavilion before taking a stroll through the preserve. You may see a variety of wildlife, including moose which are often seen in this area. Croy Creek Wetlands Boardwalk, the Bow Bridge and the Heart Tree are a few other notable highlights in the Draper Wood River Preserve.​​​​​​​​​​​​​​
If you're looking for a hike with more gain, here are some other recommended fall hikes.
Golf: Sun Valley Golf Courses
Sun Valley has three incredible golf courses, each with its own unique charm. Trail Creek, a par-72, is Sun Valley's signature golf course and is best known for its ominous bunkers. White Clouds, a 9-hole, par-36 course, complements the Trail Creek course and presents contrasting play with more sand trap shots and blind shots. Lastly, Elkhorn, also a par-72, with a back 9 that has a water hazard on all but one of the holes and over 100 sand traps and bunkers.
Ice Skate: Sun Valley Outdoor Rink
Sun Valley Resort has one of the few year-round outdoor ice rinks in the country. This rink is the perfect place to stretch your legs with a few laps around the ice or just sit back and enjoy the resort views.
Evening
Game Night: Sun Valley Lodge Bowling Alley
A night spent at Sun Valley Lodge's Bowling Alley and Game Room is a night well spent. As one of the Northwest's oldest bowling alleys, it's full of 1950s soul. Open year-round and recently renovated, it has six regulation-length lanes, video games, a bar, and food.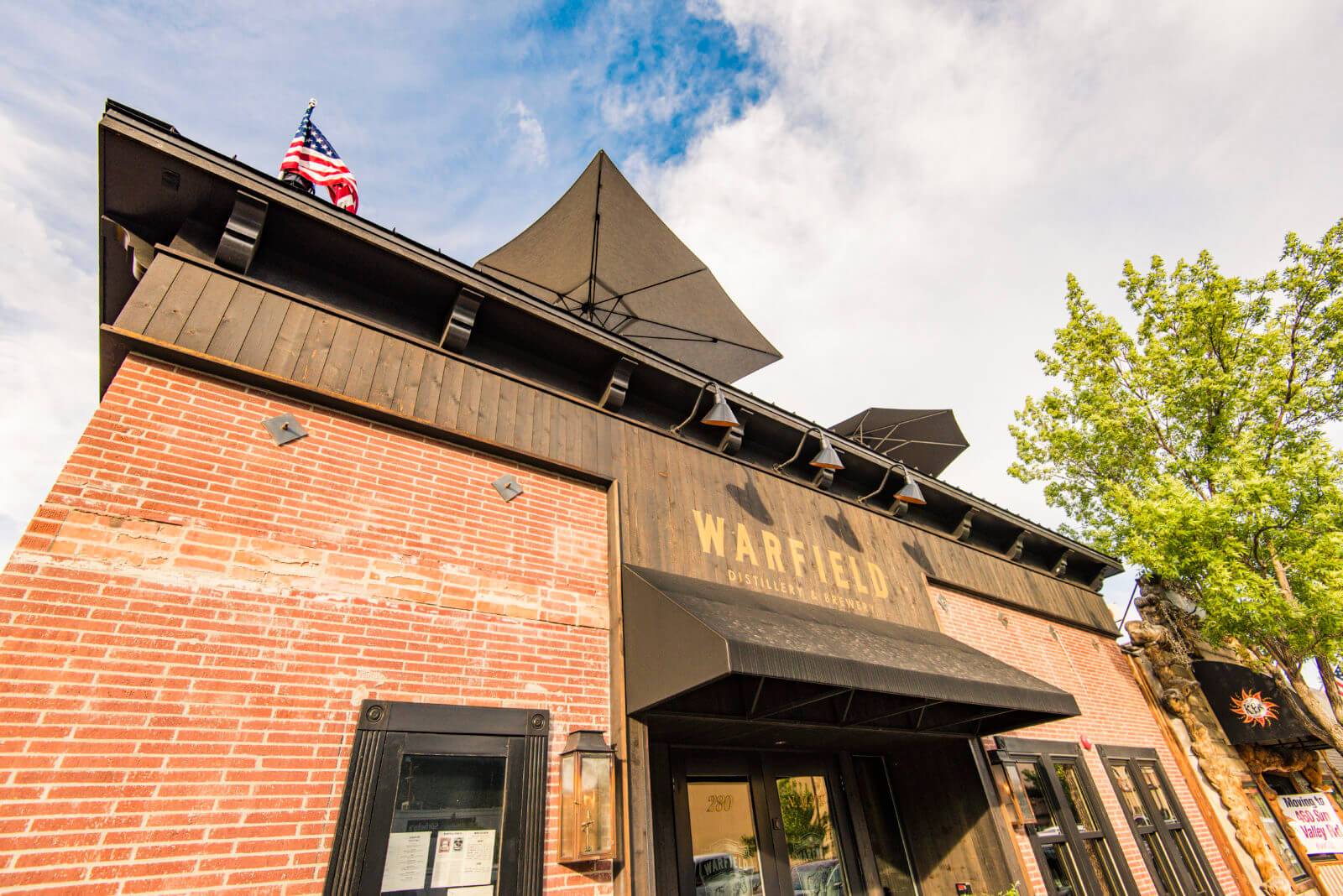 Eat: Warfield Distillery & Brewery
After exploring all day and working up an appetite, head to Warfield Distillery and Brewery for local spirits, beer, and grub. Part historic landmark, part brewery, and part distillery, Warfield serves locally sourced, elevated pub fare, organic craft beers, and creative cocktails. Warfield is popular with the locals offering a diverse Happy Hour and dinner menu.
Admire: Stargazing in Central Idaho's Dark Sky Reserve
More than 1,400-square miles of central Idaho, including the communities of Sun Valley, Hailey, Ketchum, Stanley, and the Sawtooth National Recreation Area, make up this unique stargazing area. As only one of 18 in the world, and the only one found in the U.S., an evening spent looking at these dazzling night skies and counting shooting stars will be well worth it.
Day 2: Stanley
Queue up your favorite road trip playlist, we're headed to the quaint town of Stanley for the day! Grab some local eats, hit the trails and relax by the lake.
Day Two
Day Trip To Stanley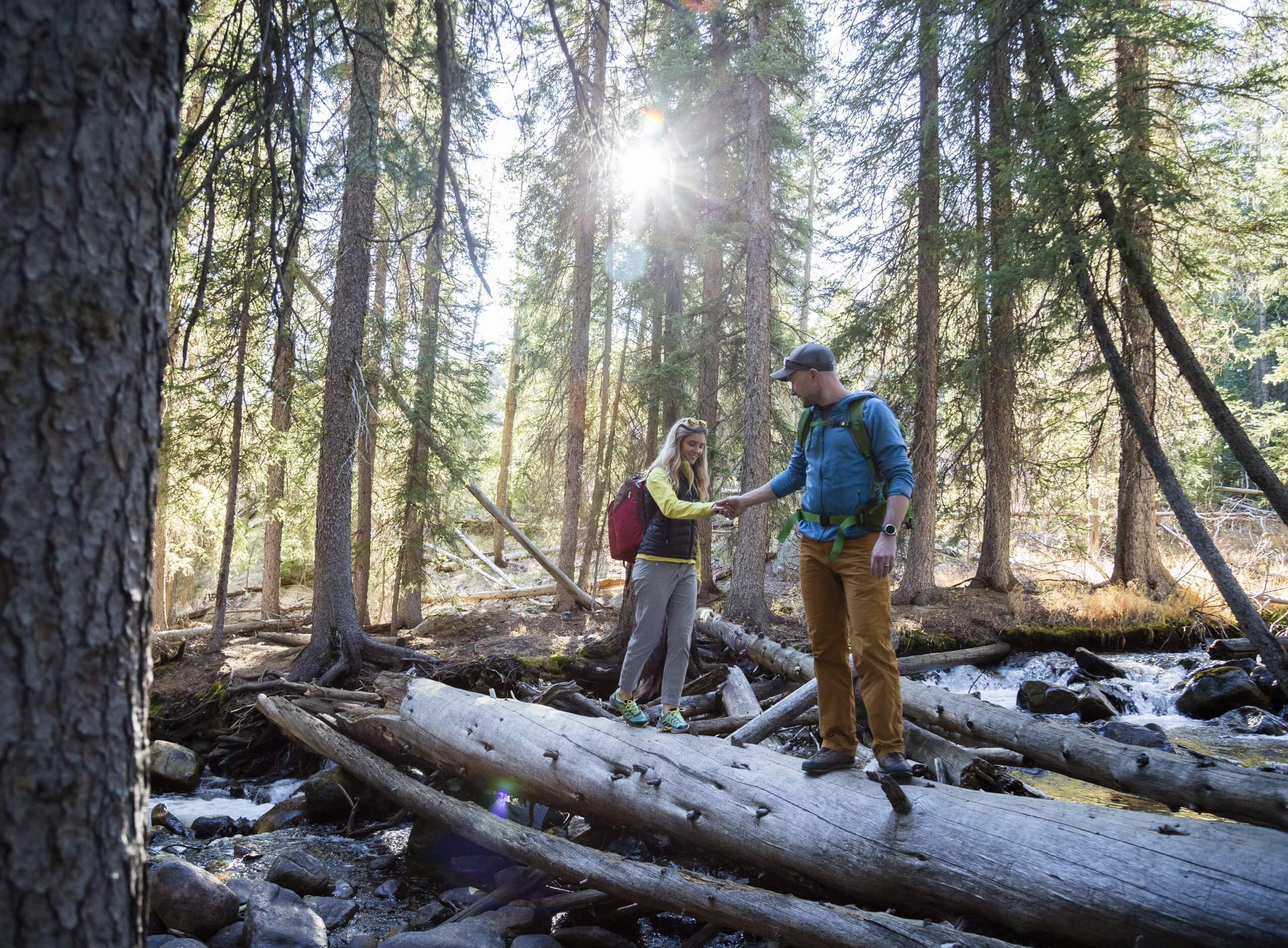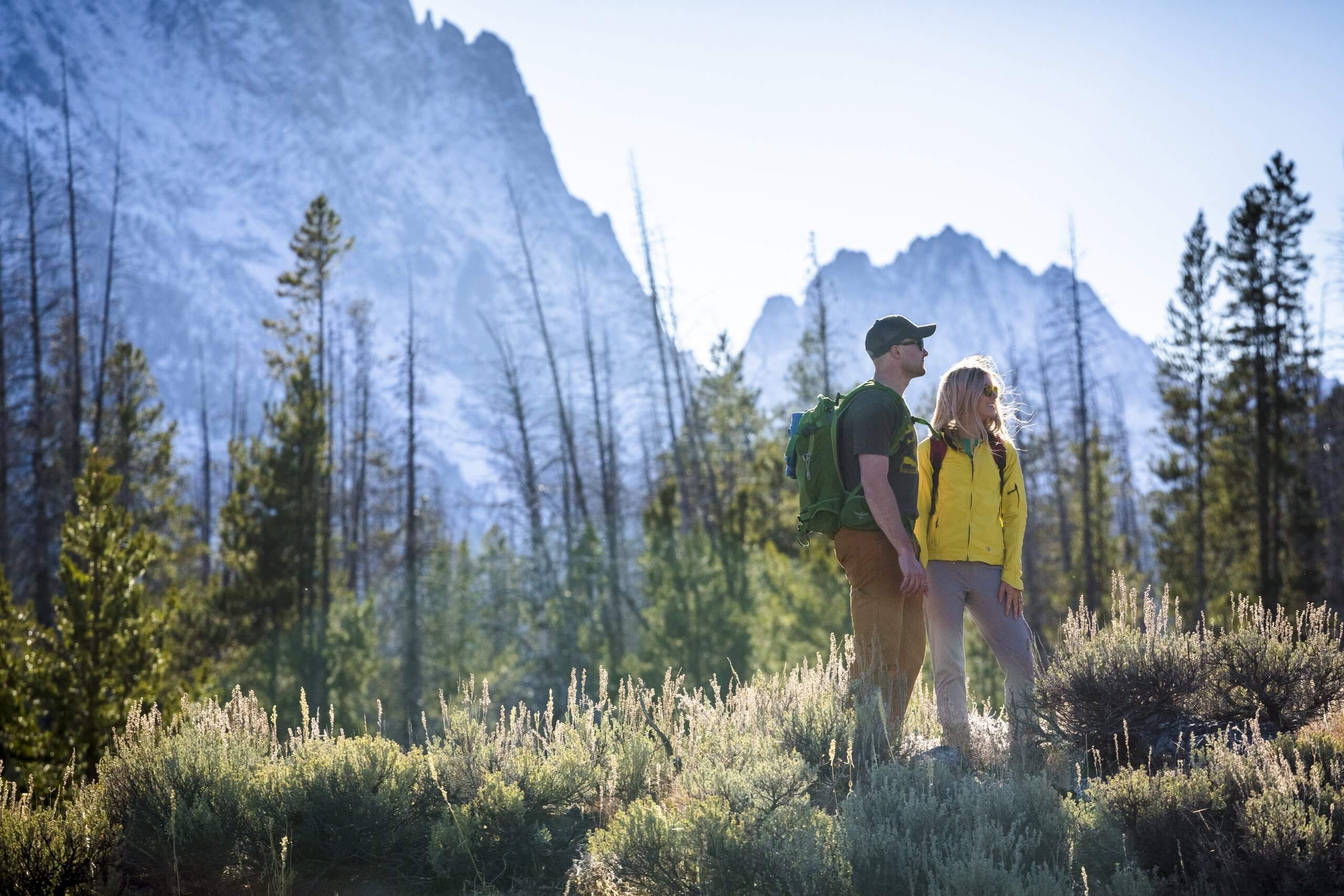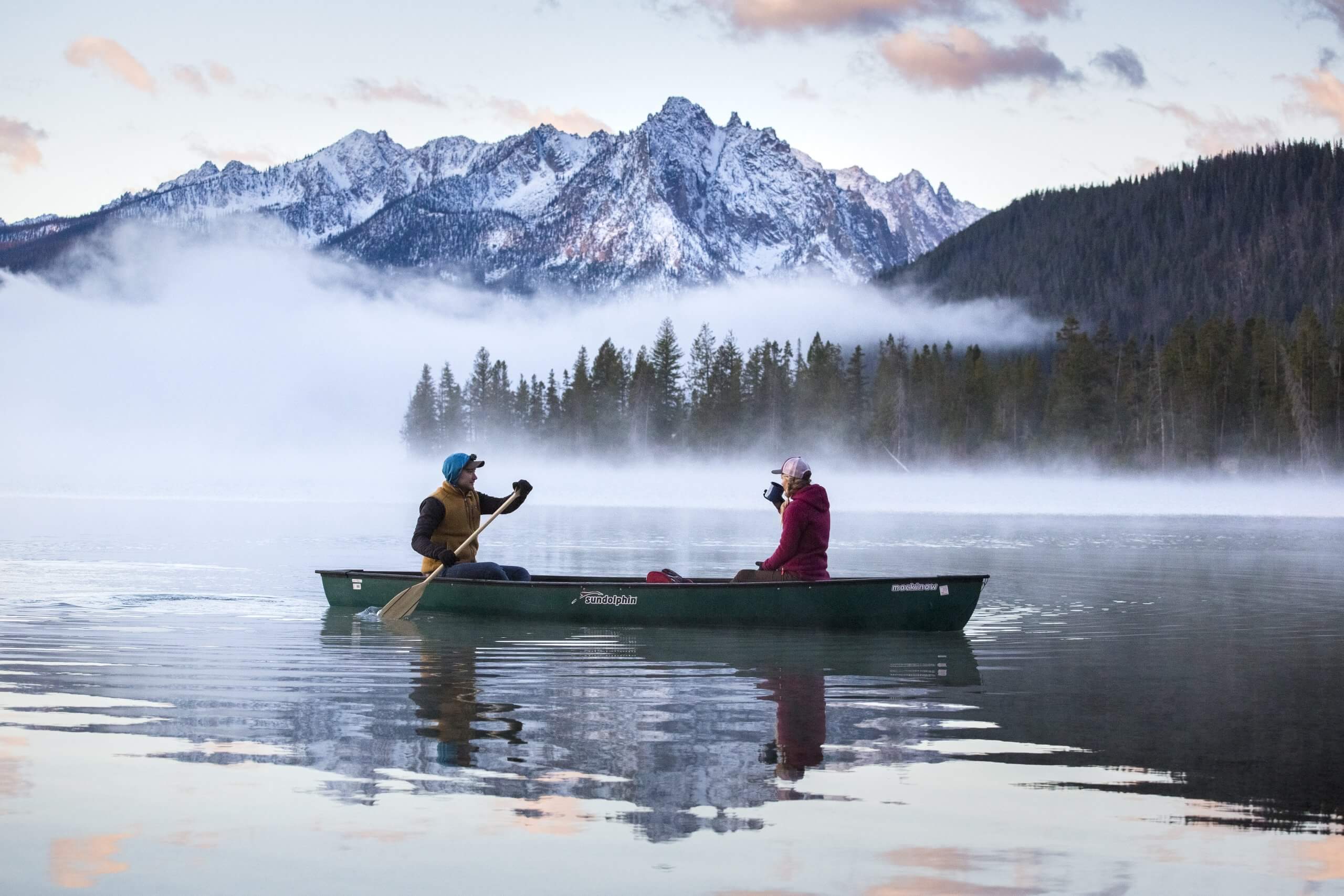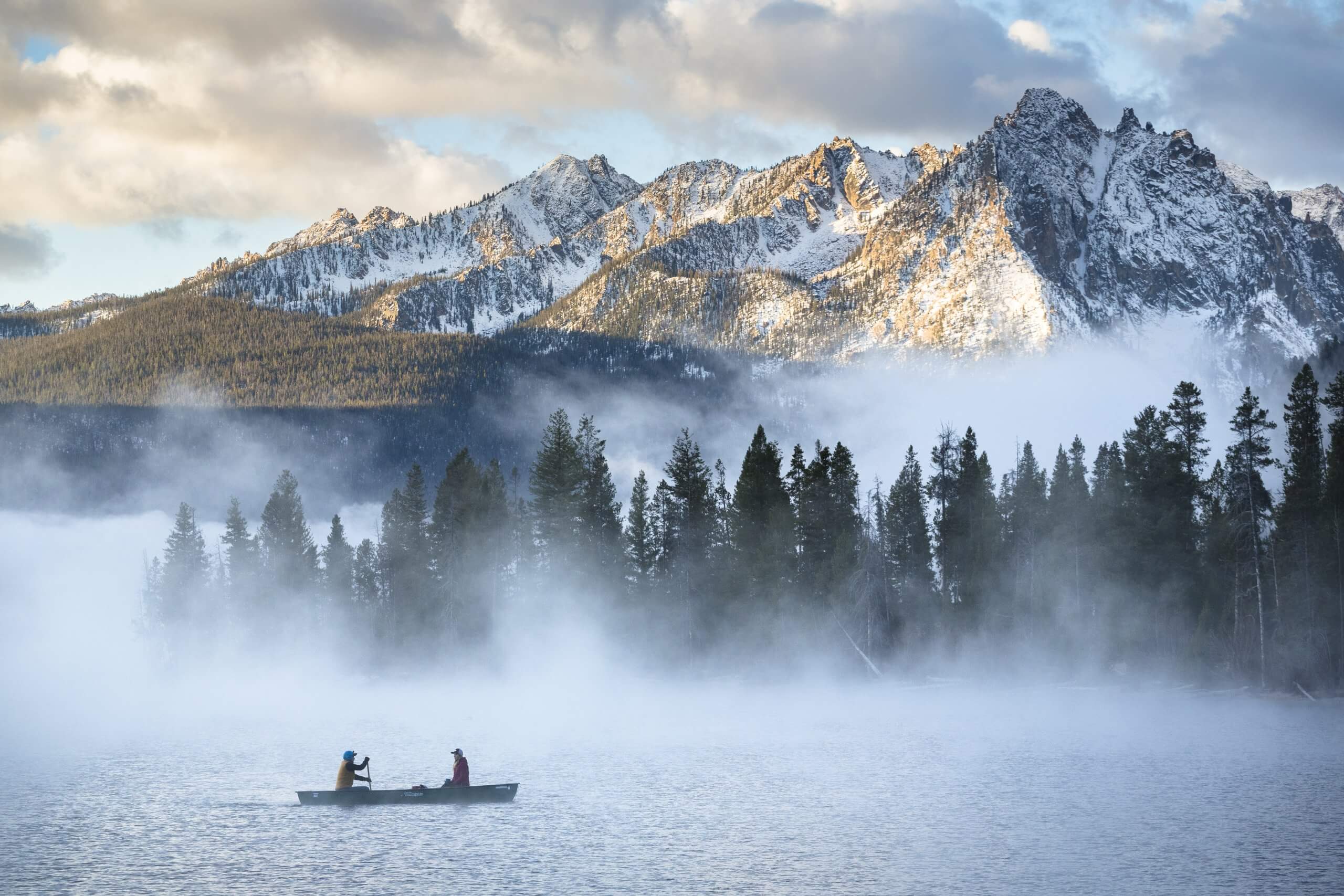 Getting There
Drive: ​​​​​​​From Sun Valley, Ketchum or Hailey, take ID-75 north for 60 miles to Stanley.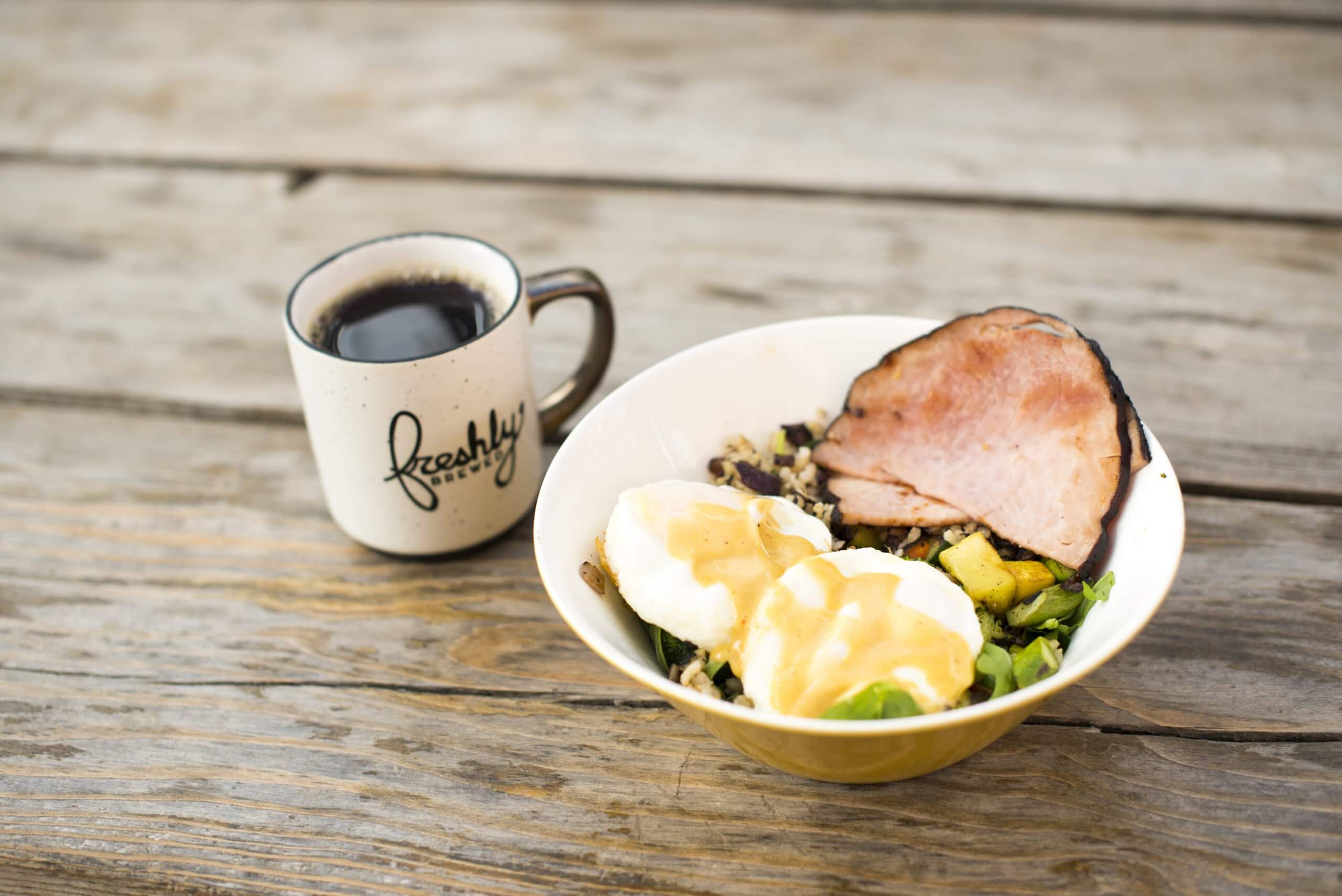 Morning
Eat: Stanley Baking Company & Cafe
No trip to Stanley is complete without a stop at Stanley Baking Company & Cafe. Housed in a little log cabin, Stanley Baking Company is open from mid-May through the third week of October. There is often a line that stretches out the door, but don't be deterred it's well worth the wait. Breakfast, lunch and baked goods are served fresh daily, with gluten-free options available. If you have time, sit and enjoy a delicious scone and a steaming cup of coffee at one of the tables with a view of the peaks. Ready to hit the trail? Grab lunch to-go and enjoy a picnic at Redfish Lake.
Hike: Marshall Ridge
Head to Marshall Ridge and experience new vistas every step of the way. Begin the excursion at Fishhook Creek Trailhead near Redfish Lake Lodge. This dog and family-friendly trail has incredible views of the Sawtooth Mountains, in particular, Heyburn, Iowa, Horstmann, and Thompson peaks. Marshall Ridge is located in the Sawtooth National Forest and is surrounded by an abundance of aspen trees, which radiate bright yellow during the fall. Marshall Ridge is approximately two miles one way (to gain Marshall Ridge), with a mere 700-feet of elevation gain. If a bigger adventure is on your radar, continue along the ridgeline to Marshall Lake or Thompson Peak.
Afternoon
Explore: Redfish Lake
Redfish Lake is a must-visit location during your day trip to Stanley. For mountain bikers, Stanley Basin offers access to one of the finest biking areas in the nation with trails for all experience levels. The trails higher in the basin are more challenging while the trails closer to Redfish Lake, like Fishhook Creek Trail, are great fun for all ages. Whether fishing, hiking, biking, or relaxing Redfish Lake is a dream location with amazing views. Note: Redfish Lake Lodge is open through Labor Day, so after that time, you'll want to bring your own rentals or gear for exploration. You can also visit the Stanley Chamber of Commerce for information on seasonal adventures.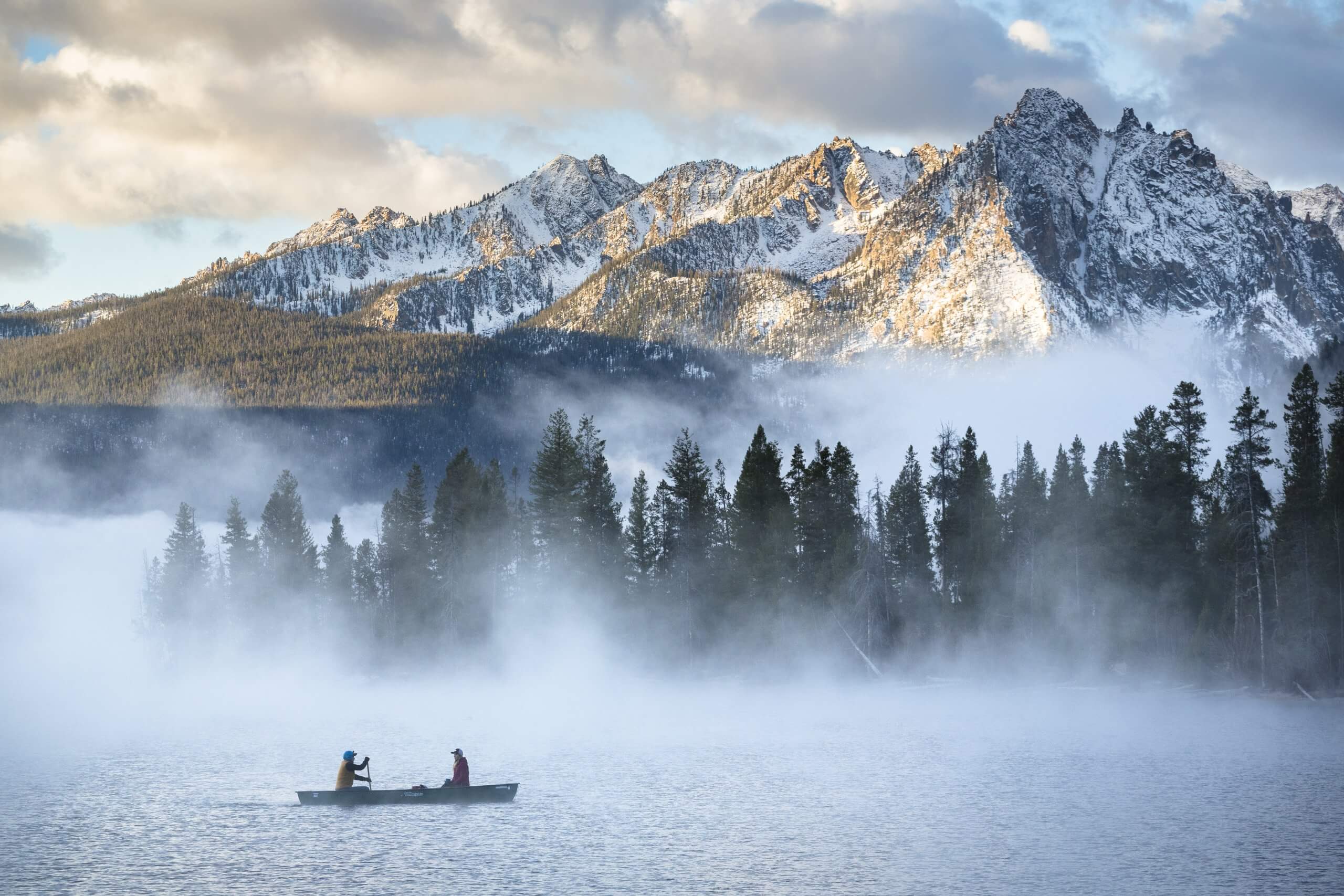 Evening
Drive: Return to Sun Valley from Stanley. Take ID-75 south for 60 miles.
Bonus Adventure: Enjoy the mountain views
Galena Summit marks the divide between the Big Wood River and Salmon River drainage areas. Stop at the scenic viewpoint at 8,400-feet for commanding views of the Sawtooth range to the northwest and the headwaters of the Salmon River in the Stanley Basin.
Eat: Grumpy's
Grumpy's has been proudly serving burgers and 32-ounce schooners since 1978. This locally-owned establishment started as a place locals could come to enjoy a beer and burger uninterrupted because they didn't have a phone. Grumpy's still doesn't have a phone today, so if you're looking for take-out, come in and order to-go. It's an iconic Ketchum stop that touts arguably the best burgers in the Sun Valley area. The word is out, so come experience this local and visitor favorite.
Day 3: Sun Valley
We round out our weekend with history at the Ernest Hemingway Memorial, hours spent wandering along the stunning Wood River Trails and a unique glimpse into Sun Valley's traditional sheepherding culture.
Day Three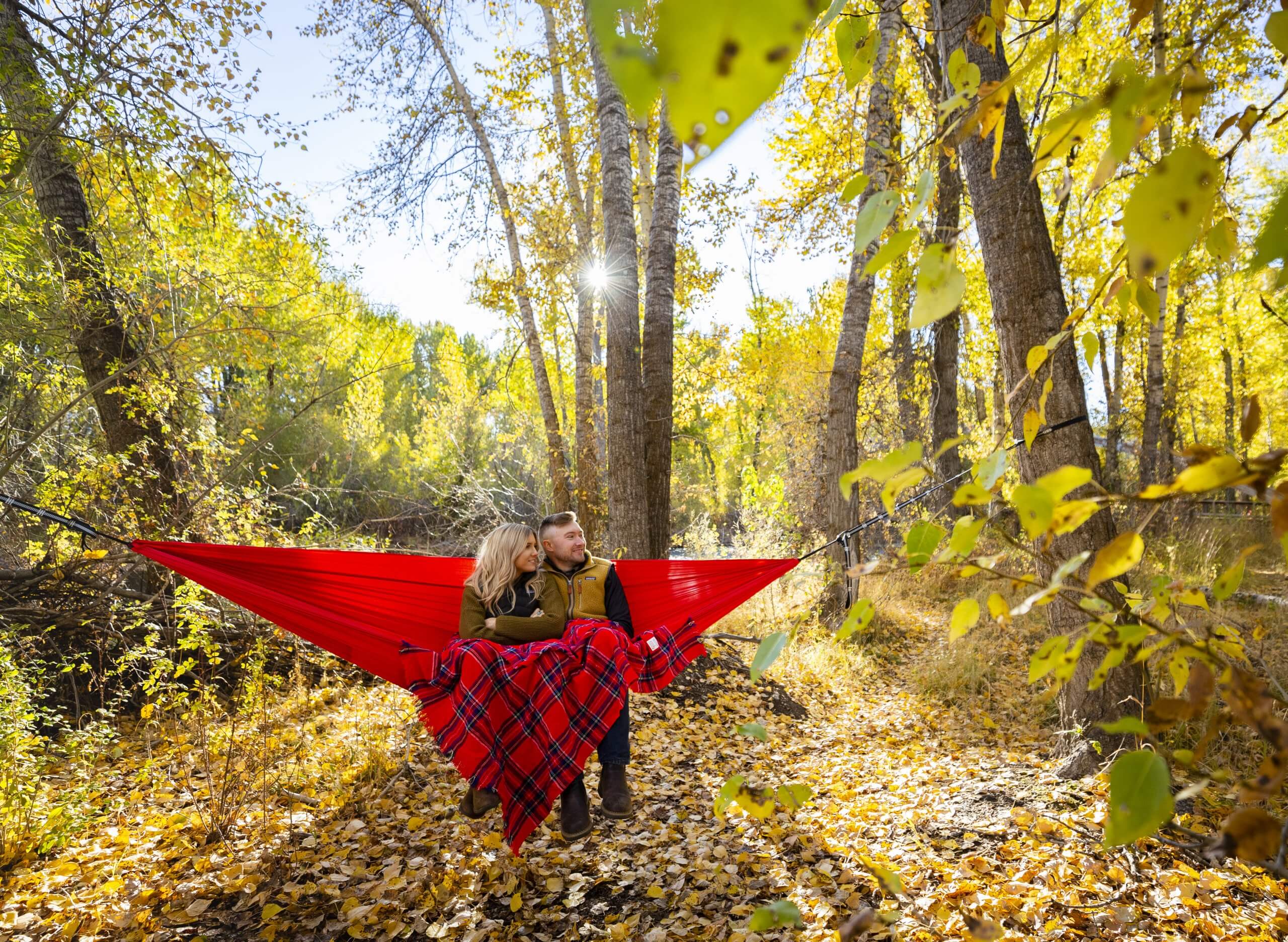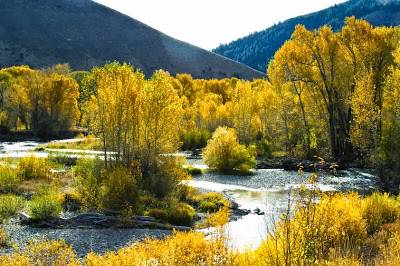 Morning
Eat: Bigwood Bread
Bigwood Bread has been serving the Sun Valley area since 1997. It's all about the bread here, which is handmade daily with nutritious, sustainably sourced ingredients. Bigwood Bread serves delicious, homemade breakfast and lunch, with gluten-free options available.
Afternoon
Enjoy History: The Hemingway Memorial
Ernest Hemingway first came to Sun Valley in 1939 and visited many times over 20 years until he eventually bought a home in Ketchum. There are several sites that commemorate Ernest Hemingway's life in Sun Valley and Ketchum. Begin at the Sun Valley Museum of History with the "At Home in Idaho" exhibit, which covers Hemingway's time spent in the area. From there, head north about a mile to the Ketchum Cemetery to visit Hemingway's tree-lined grave. If you have the time begin at Sun Valley Lodge, and take the short path about a mile and a half to the Hemingway Memorial. Here, overlooking the gently flowing Trail Creek stands a granite column topped with a bronze bust of Hemingway's head, and plaque inscribed with "Best of all he loved the fall, the leaves yellow on the cottonwoods, leaves floating on the trout streams, and above the hills, the high blue windless skies, now he will be a part of them forever."
Wander: Sawtooth Botanical Garden
Open year-round from sunrise to sunset, the Sawtooth Botanical Garden is an excellent place to unwind and enjoy a leisurely walk surrounded by the serenity of nature. This gorgeous 5-acre garden showcases both native and cultivated plants that represent the five biomes of south central Idaho as well as a variety of events, classes and tours. Peruse the Perennial Gardens. Get your hands dirty and learn about how plants grow at the Education Beds. Or, experience the tranquility of the Garden of Infinite Compassion and gaze upon the magnificent prayer wheel donated by the Dalai Lama.
As the day draws to a close, spend a final few moments enjoying the mountain air and then start planning your return to this Idaho destination. It's not goodbye, it's see you next time.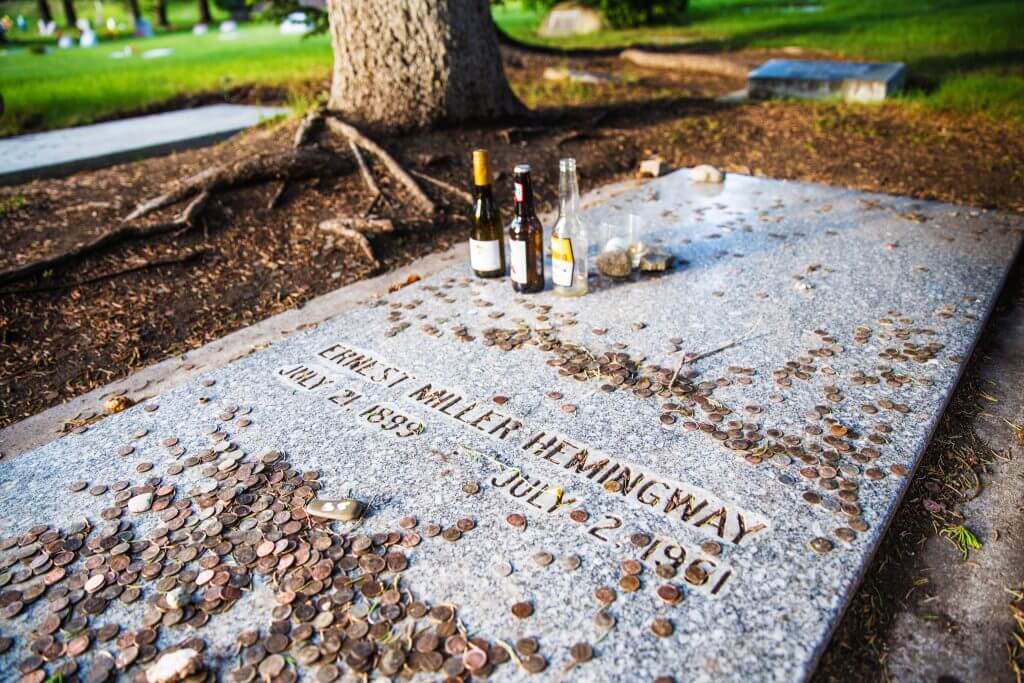 The Trailing of the Sheep Festival is a celebration of lamb, wool, and the traditional sheepherding culture. Sun Valley and the surrounding cities of Ketchum and Hailey were once an epicenter of sheep ranching, so for five days every October, Idaho celebrates this pastime. At the Trailing of the Sheep Festival, experience lamb-inspired culinary offerings, the Championship Sheepdog Trials, Folkfair, and the Big Sheep Parade. The highlight of the weekend is the Big Sheep Parade, during which over 1,500 sheep are herded down Main Street in Ketchum as part of their annual migration to winter pastures. The parade is something festival-goers won't soon forget.