Situated near the western gateway to Yellowstone National Park, eastern Idaho is an unexpected paradise for families looking to experience the diverse beauty of the Rocky Mountains and Snake River Plain. From the spectacular views of the Grand Tetons, to the picturesque downtown of Idaho Falls and the feeling of a bygone era, there are countless opportunities for an active family to explore and make new memories.
While I'm proud to be the Director of Idaho Commerce – tasked with promoting our amazing state to everyone from businesses to tourists to international investors – I'm also a proud mom of two boys, ages 3 and 5. So I fully understand the realities of travel as a family (my mom says, "traveling with children can sometimes be better classified as a trip rather than a vacation!") but still I try to take my children with me on the road whenever I can so they can experience the wonders of our own backyard and build their own childhood memories. And recently, I finally had the exciting opportunity to experience eastern Idaho as a tourist rather than someone just traveling through on business. It was an eye-opening adventure that I truly hope more families will experience and explore for themselves!
Here are a few must see family-friendly attractions in eastern Idaho:
Idaho Potato Museum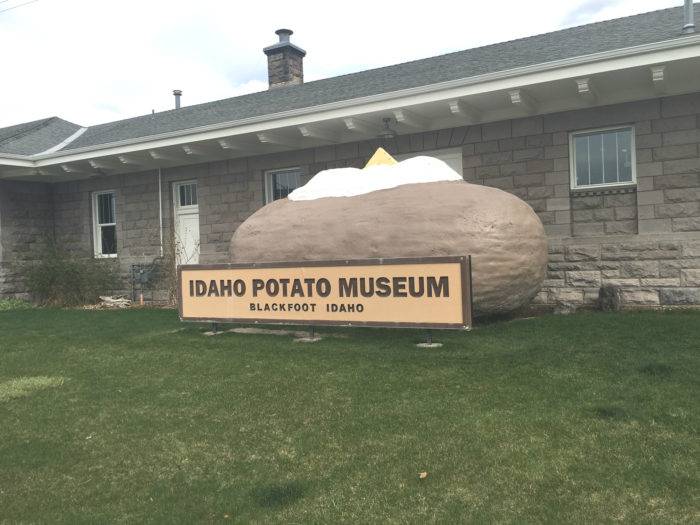 Tucked away in the small farming town of Blackfoot, the Idaho Potato Museum is an homage to the Idaho Famous Potato®. And while Idaho is so much more than potatoes, this brown tuber put our state on the map and serves as a nutritional staple in many cultures throughout the world. The Idaho Potato Museum shares the history of this diverse food source and provides some fun displays and interactive activities for all ages to enjoy. Plus, what vacation photo album is complete without a family photo with a giant Idaho potato?!
Museum of Idaho
A hidden "gem" in the Gem State, the Museum of Idaho in downtown Idaho Falls provides a fantastic experience for parents and kiddos alike. We visited during the tail end of the "Hatching the Past: Baby Dinosaurs!" exhibit, but we also got a sneak peak of the new "America's Revolution: Rebels With a Cause" exhibit that runs through November – and I am certain that it will not disappoint! One of the museum's permanent exhibits allows children to walk through a traditional Western town from the early 1900s and during one of the many fun conversations with my kids, I quickly realized they had no idea the important role of blacksmiths, cobblers, and the post office in past generations. The Children's Discovery Room is also a great place to spend time doing hands-on activities, exploring things like an early pioneer cabin, and using their imagination with interactive exhibits! It is really amazing how fun education can be at the museum!
Idaho Falls Greenbelt
While in Idaho Falls, be sure to take advantage of the paved path that stretches along (for?) five miles on either side of the Snake River. This beautiful river walk is a great way to get a feel for the city, ranked one of the "Best Places to Raise Kids" and a "Top 100 Cities" in the USA. The Idaho Falls Greenbelt leads you to one of the city's latest developments – Snake River Landing – filled with fun shops and restaurants. The Greenbelt is also a short walk to Melaleuca Field, home of the Idaho Falls Chuckars and one of the nicest and cleanest minor league baseball fields you will ever visit and one of the reasons it was ranked The Best Ballpark Renovation in the country!
Yellowstone Bear World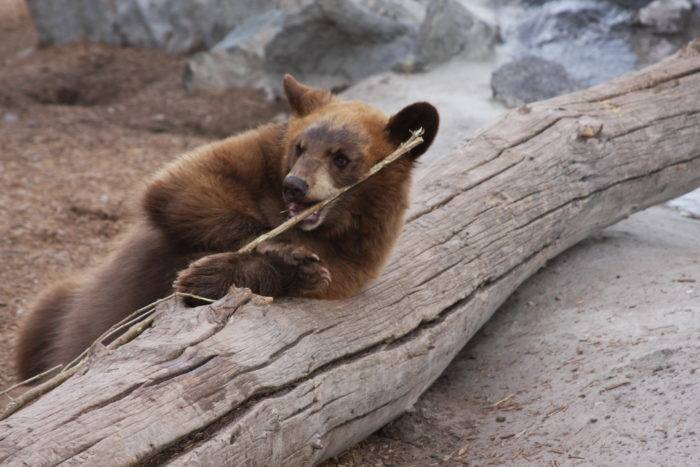 If you've never been to Yellowstone Bear World, you are missing out! Just 20 miles from Idaho Falls, this drive-thru wildlife park allows you to view free-roaming wildlife up close and personal – with the biggest draw being the black and Grizzly Bears. My kids and I could have spent hours here –driving through the park, bottle feeding bear cubs, and visiting the barnyard animal petting zoo. Yellowstone Bear World truly is an amazing and unique destination. And in addition to the wildlife, the amusement rides (which are adorable!) were a huge hits with the kids! And perhaps most importantly, don't forget to pick up some snacks for the road – including some seriously out-of-this-world delicious homemade fudge.
Teton Valley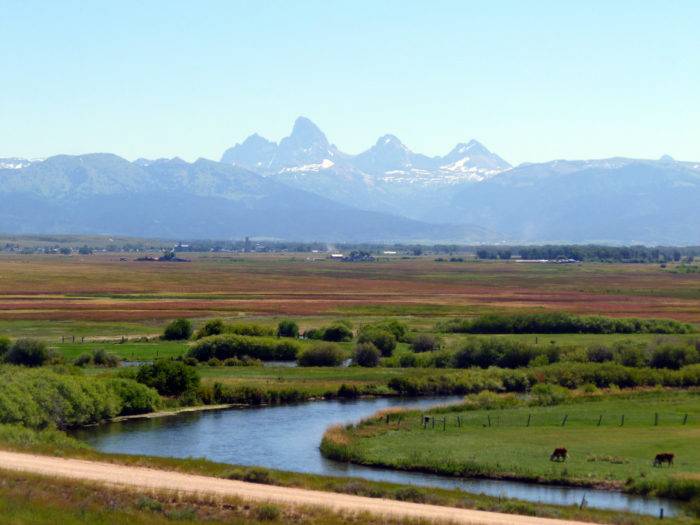 Trust me. If you've come this far, take an extra hour to drive along US-20/ID-33 to the Teton Valley. The scenery changes quickly and you soon find yourself in the lush valleys with breathtaking views of the Teton Mountain range. Teton Valley – with the picturesque communities of Driggs, Victor, and Tetonia – will make you think (even if for just for a moment) about packing up and moving your family here to experience a slower, more peaceful way of outdoor living. With world-class trout fishing, hiking, climbing, mountain biking, golfing, skiing, snowshoeing, and more, Teton Valley is a haven for outdoor enthusiast in one of most spectacular settings you can imagine. The snow-capped Grand Teton, the highest mountain in Grand Teton National Park, is more beautiful than the most spectacular painting you can imagine and is a sight to see on a clear day when it isn't hidden in the clouds. Families should check out the Teton Geotourism Center, and consult the local community calendars to learn about some of the fantastic festivals throughout the year. And rest assured that after your day on the mountain or by a river, you can experience great accommodations and food – in fact it is a bit of a foodie paradise! Check out some of my favs: Grand Teton Brewing Co. and their award winning brews (I love the Sweetgrass American Pale Ale); Grand Teton Vodka (delicious potato vodka – and their spokesperson is Channing Tatum!); Forage Bistro & Lounge (farm to table goodness); The Royal Wolf (local hangout with a fun atmosphere); Wildlife Brewing & Pizza (local beer, five-star pizza and shuffleboard!). The Teton Valley really is a surprising little nook filled with beauty and awe – and good food!
For my fellow parents and Idahoans who feel an obligation to make grandiose vacation plans for your families, make it easy on yourself – and your wallet – and plan a trip to eastern Idaho! Remember that we only have 18 Summers with our kids, so hit the road and make every moment count.

Published on July 22, 2016