In the 1800s, the promise of riches drove people to pack their families into covered wagons and traverse harsh landscapes in the newly expanded American West.
Those that ventured to Idaho found a land rich with precious metals and gemstones. Mining towns popped up from the Idaho panhandle down to the Nevada border during a mining boom that would taper off in the early 1900s.
Take a trip back in time with a visit to any of these Idaho ghost towns.
Burke & the Sierra Silver Mine | Wallace and the surrounding area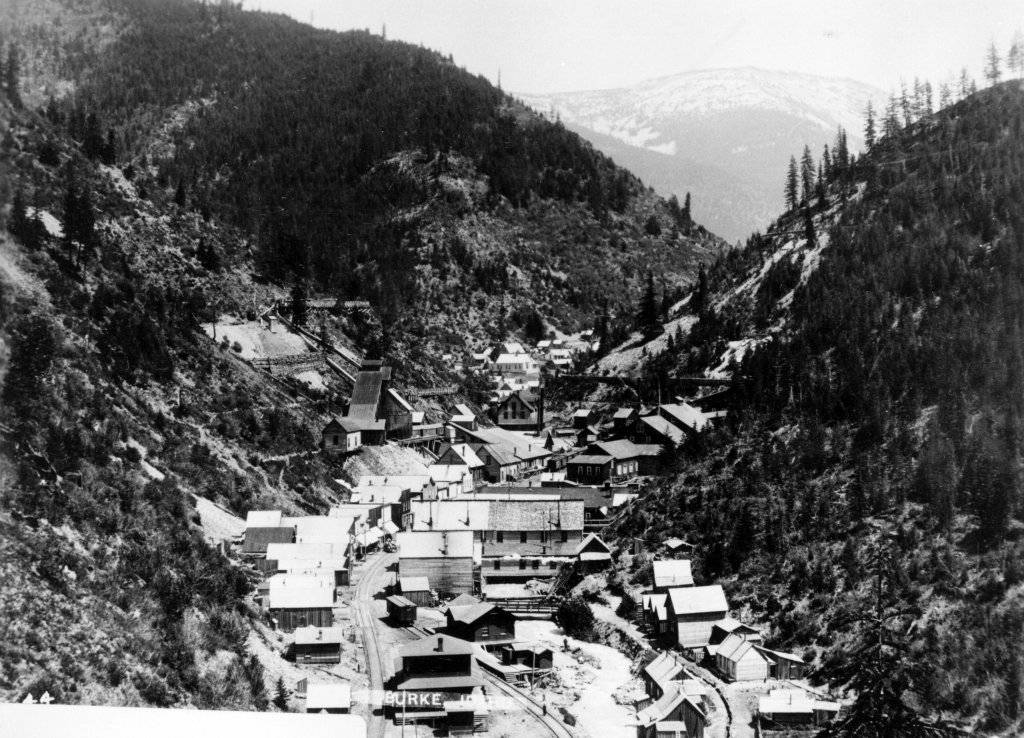 Once rich with precious metals, Wallace and the nearby deserted mining town of Burke are proof of a tumultuous past. Take a ride back to the 1800s and Wallace's booming mining industry on the Sierra Silver Mine Tour. During your tour, you'll learn about Idaho's mining roots and be treated to stories and reenactments from a cast of characters straight out of the past.
Burgdorf | Near McCall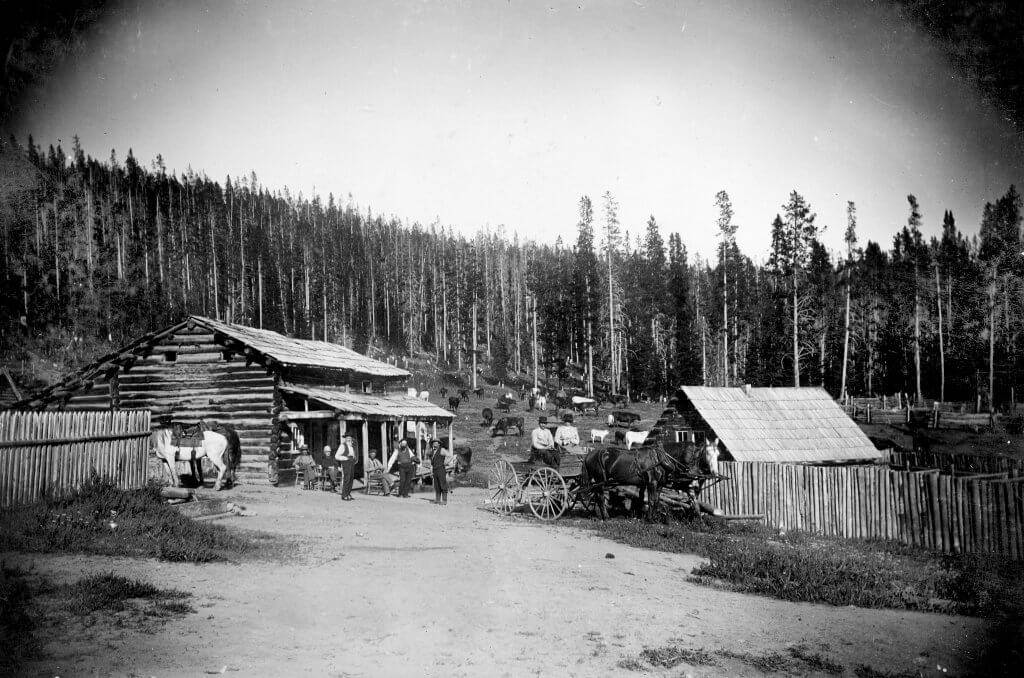 Located 30 miles north of McCall, the once-bustling town of Burgdorf has made a name for itself as a beloved and sought-after hot springs destination. This community dates back to 1862 and surprisingly, many of the mining community's early buildings are still intact. A small number of rustic cabins are available for overnight stays.
Chesterfield | Bancroft
Settled in the late 1880s and later abandoned, historic Chesterfield offers a snapshot of pioneer life during that time. Located between Lava Hot Springs and Soda Springs in southeastern Idaho, this restored town showcases rural agriculture on the frontier. Visit Memorial Day through Labor Day for a guided or self-guided tour of the old mercantile, the amusement hall, and other preserved homes.
Bayhorse, Bonanza and Custer | Land of the Yankee Fork State Park and Challis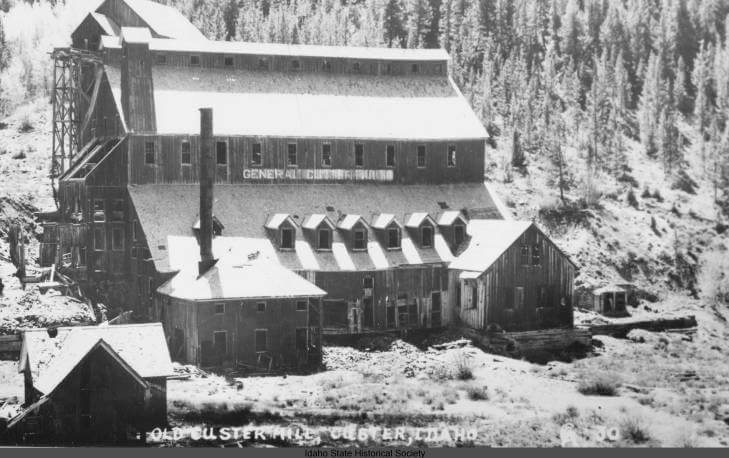 The Land of the Yankee Fork State Park has several units visitors may explore, including ghost towns. Bayhorse was established as a gold mining camp around 1864 after a few gold veins were found in the area. Nearly a decade later, Bayhorse began attracting more attention and residents when an abundant silver vein was found. The Beardsley and Ramshorn Mines became popular as more and more veins were found. Over time, Bayhorse became the longest-running silver producer in Idaho, yet it suffered the same fate as many other small mining towns when it was abandoned in 1915.
The sister cities of Bonanza and Custer were tightly aligned in the 1870s, surviving and thriving off one another as the quest for gold drove people to this area. In the 1880s, these nearby towns saw rapid growth as miners found abundant ore. But the gold eventually dried up, and by 1911 these towns were empty. Visit these sites to find restored buildings, historic cemeteries and the history of the miners who once flourished here.
Make time to stop at the Yankee Fork Gold Dredge near Sunbeam while visiting the park. This 988-ton monster barge worked gravel in the Yankee Fork tributary of the Salmon River in the search for gold as recent as 1952.
Idaho City | Near Boise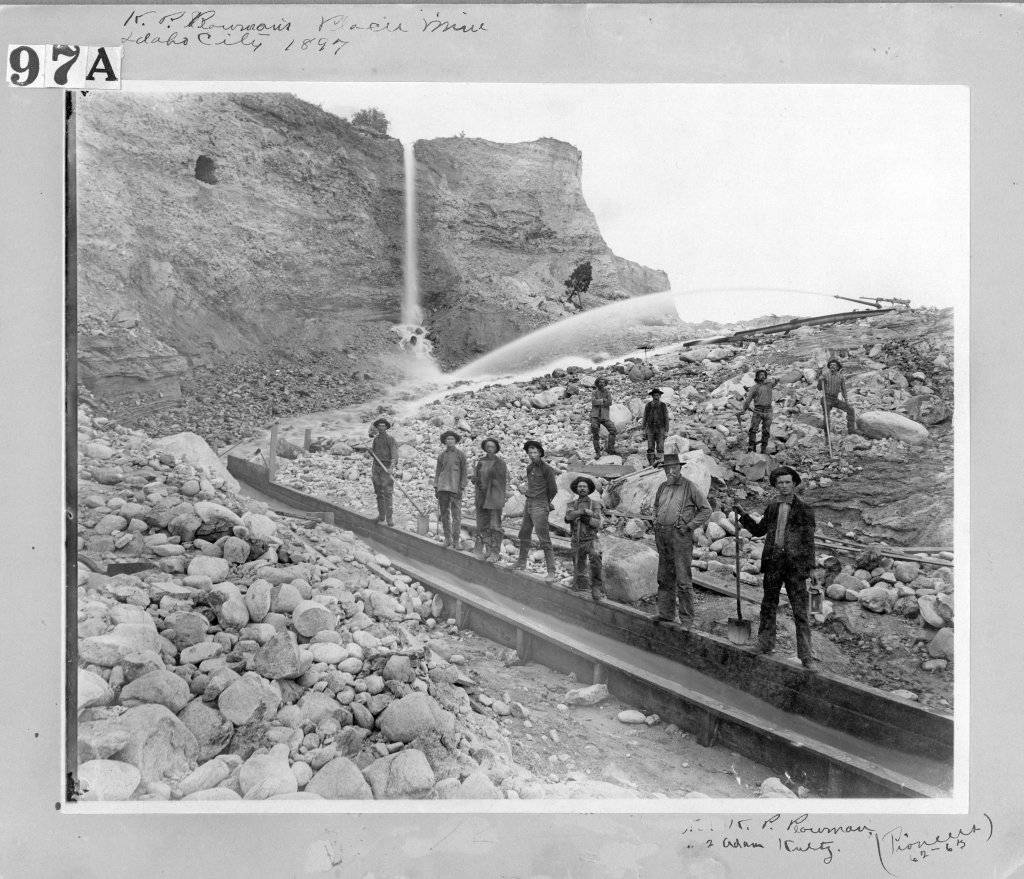 Settled in 1862, the Boise Basin gold rush fueled the development of this Idaho town. By 1864 Idaho City was the largest city in the Pacific Northwest, with over 7,000 residents thriving on a gold rush that was the largest since the California Gold rush two decades prior. As the city grew, banks, auction houses and a territorial penitentiary were built, many of which still stand today. When visiting Idaho City, stop by the Visitors Center or the Boise Basin Museum to pick up the Bricks and Boardwalks self-guided walking tour booking or Cemetery Guide (there may be a small cost for these items). Visitors can also schedule a guided historical walk or a ghost town tour.
Silver City | Near Murphy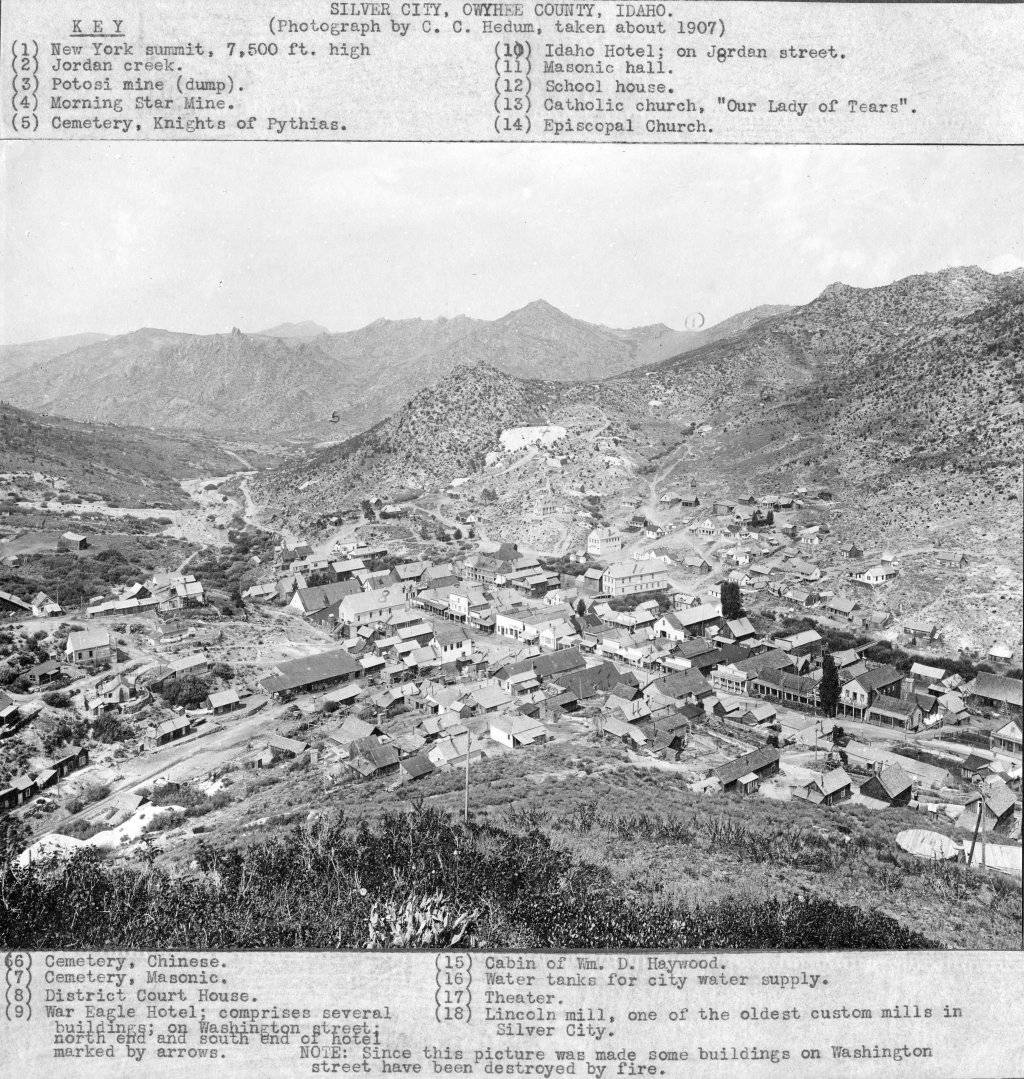 As one of the most well-known and remote Idaho ghost towns, Silver City has nearly 75 structures dating back as far as the mid-1800s. Tucked away in the rugged Owyhee Mountains, Silver City had the first telegraph and first daily newspaper in the territory by 1874. Today, visitors can enjoy a self-guided tour through town and stop in at any of the four businesses that are typically open, including the historic Idaho Hotel. The rugged, narrow road to this secluded spot is rough at times, and high-clearance vehicles will likely handle the road best. Roads in and out of Silver City are typically closed from November to May.
Which ghost town will you explore first?
Feature image credited to Idaho State Archives.

Published on March 16, 2021