There is a lot of buzz surrounding Idaho's waterfalls whose roaring raw power and towering walls have drawn tourists for decades. Whether you are venturing out for a short day trip or planning a long road trip, make sure you stop to see one of Idaho's most powerful natural wonders. Check out five of Idaho's top waterfalls and let the list below be your guide to these wild and wet stunners.
Lady Face Falls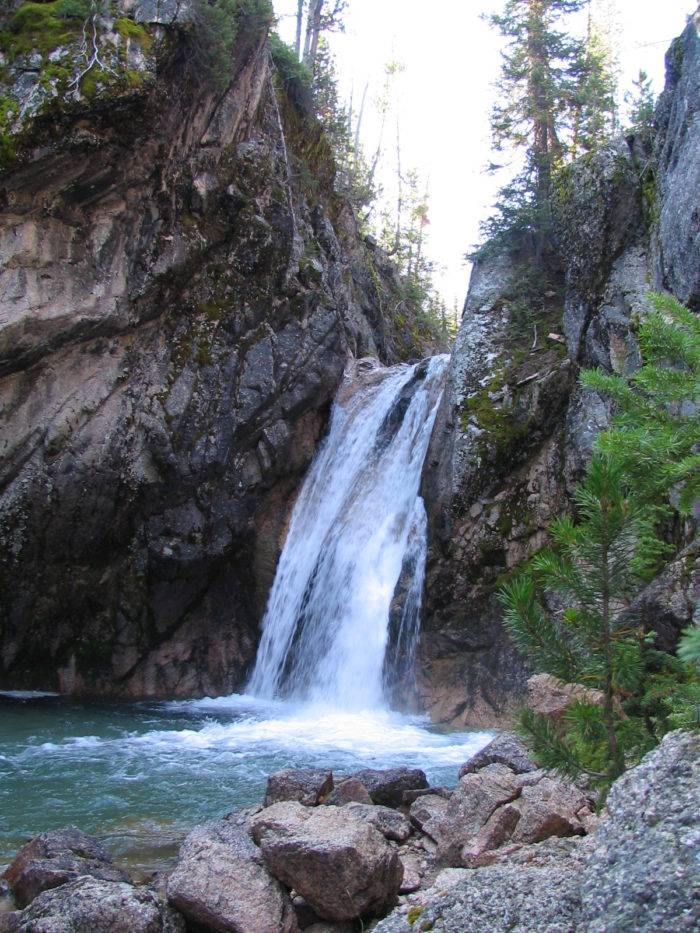 Located just outside of Stanley, Lady Face Falls is a hidden gem. To get there, take the trailhead along Stanley Lake Creek for a short and moderately challenging hike. After traversing through some breathtaking backcountry, you will find the Lady Face and Bridal Veil falls. Hidden deep in the wilderness, these free-flowing falls carve a graceful place into the surrounding forest.
Elk Creek Falls
Elk Creek Falls consists of three separate falls: the upper, middle, and lower. These waterfalls are accessible by a strenuous path just outside of Elk river. Although Elk Creek Falls may be difficult to reach, you will love the thick green forest and crystal clear rushing water as you hike along. Once you reach the waterfall, be sure to let your jaw drop – and take some time to marvel at how nature could create something so beautiful.
Shoshone Falls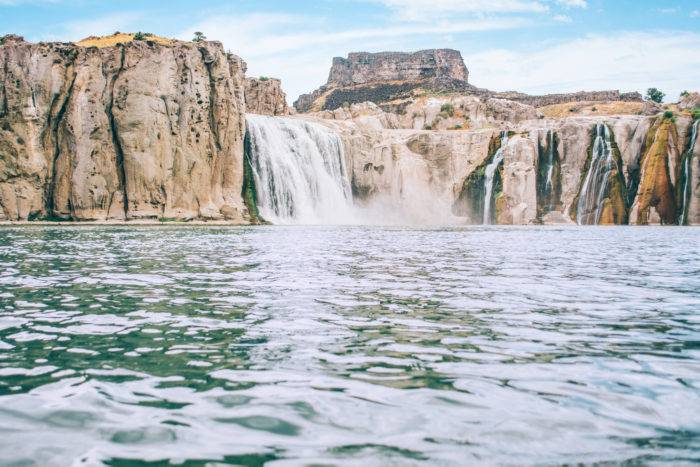 A short two-hour drive from Boise will take you to Twin Falls to see the "Niagara of the West." When the snow begins to melt and the flowers start blossoming, Shoshone Falls begins to gain strength, making this colossal waterfall best to view during the spring and early summer when it's at its peak. Shoshone Falls is 900 feet wide and is fed by the Snake River. Stand at the scenic overlook and watch this roaring giant feed endless amounts of water 212 feet into the river below. During your visit, be sure to have a picnic, explore one of the recreational facilities, or head out on one of the many hiking trails.
Shadow Falls & Fern Falls
Shadow Falls and Fern Falls are two of the most popular falls in Idaho's panhandle, situated north of Kingston near Prichard. These falls tumble down the river less than half a mile from one another on Yellowdog Creek and are accessible by an easy 100 to 300-yard hike on the same trail. Shadow Falls gushes out over the edge of the rocks and plummets 25 feet down into a pool of crystal clear water, while Fern Falls is slightly smaller, drizzling onto the rocks below. Plan on visiting during the spring and early summer months while these tumbling beauties are in their prime.
Mesa Falls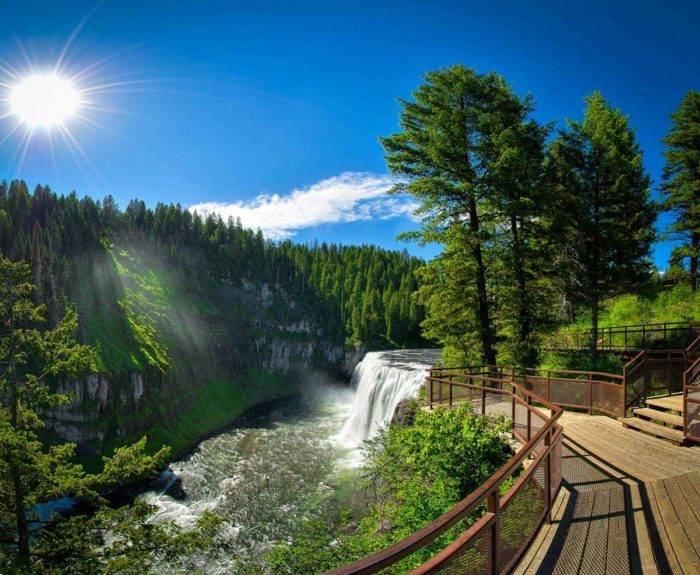 To find the Upper and Lower Mesa Falls, head to the Targhee National Forest and take the Mesa Falls Scenic Byway just off Highway 47. The 110-foot tall Upper and the 85-foot Lower Mesa Falls are both easily accessible by walking paths and viewing platforms. One thing that is special about Mesa Falls is that they are the only large falls in Idaho that aren't used for any sort of hydroelectric project or irrigation system. So, what you see is what you get: pure natural beauty.
This author is a paid content writer for Idaho Tourism.

Published on October 30, 2015