Sara Sheehy worked in partnership with Visit Idaho to create this Travel Tip.
From high-altitude lakes nestled in evergreen forests to historic crossings of the Oregon Trail, Idaho's state parks offer a little something for every type of traveler. Whether you're looking for a spot to camp, fish, swim, hike, or simply relax in nature, you can find it here.​​​​​​​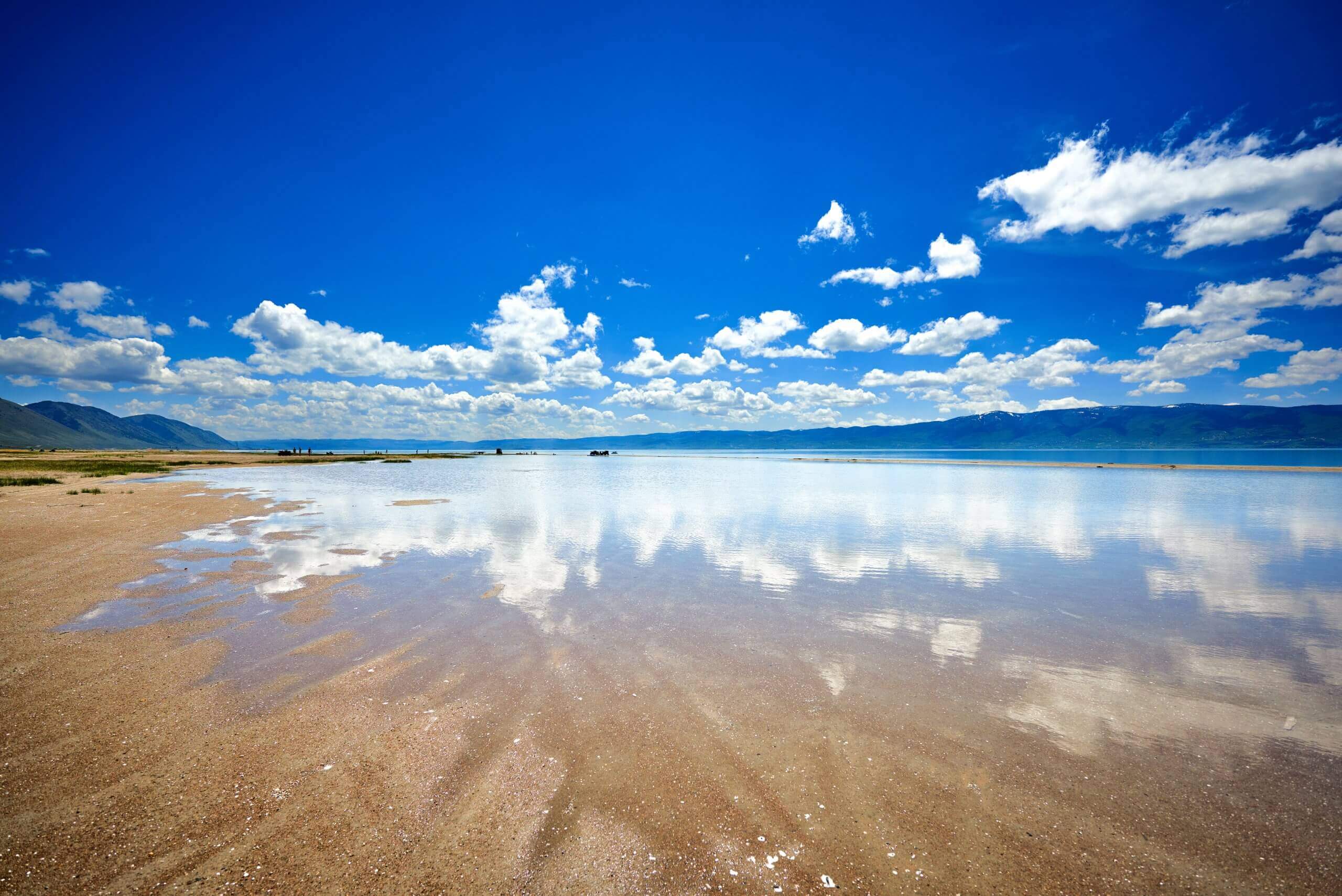 Seventeen of Idaho's state parks have campgrounds or unique camping opportunities available for park visitors to enjoy. Here's a look at where you can camp this summer in our beautiful state park system.
Eastern Idaho
With world-class trout streams, the historical pull of the Oregon Trail, and the turquoise waters of Bear Lake, eastern Idaho is a landscape ready for your camping explorations.
Henrys Lake State Park, Island Park
Located in the middle of one of the most coveted fly-fishing destinations in the United States, the modern campground at Henrys Lake State Park is popular with anglers, families, and those looking for a quiet spot that's within striking distance of the western entrance to Yellowstone National Park.
The campground at Henrys Lake offers hookups for RVs, tent sites, cabins, and clean bathrooms with showers.​​​​​​​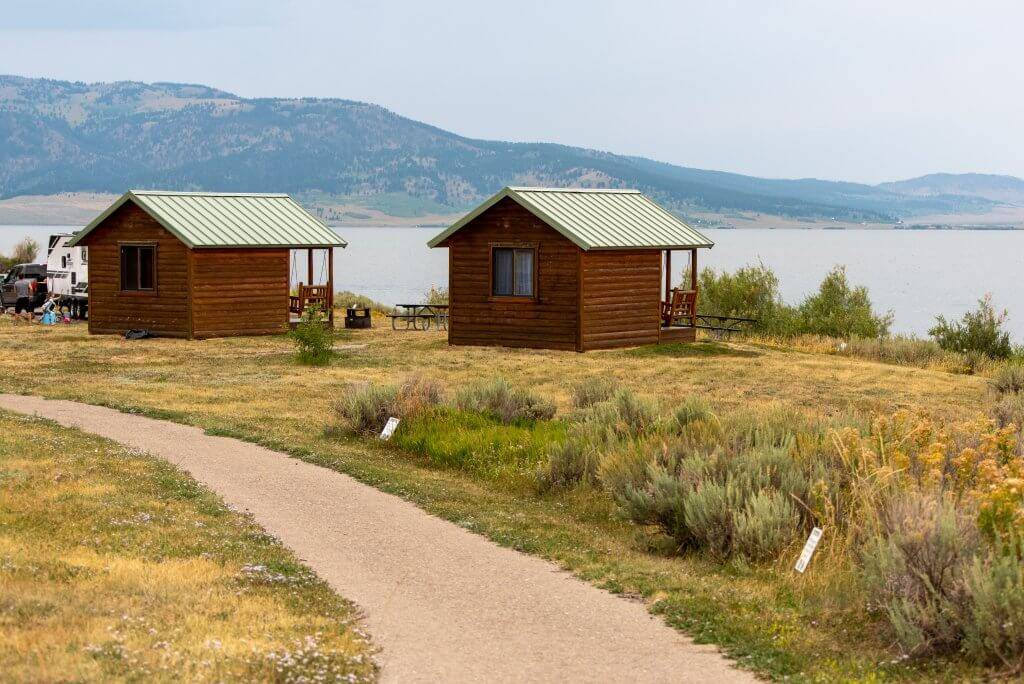 Harriman State Park, Island Park
Nestled on the edge of the beautiful Henrys Fork of the Snake River, Harriman State Park was a former working cattle ranch and private retreat owned by Union Pacific Railroad tycoons. Today, it's a stunning spot for hiking, birdwatching, mountain biking, and picnicking.
While there is no campground on-site on Harriman State Park, there are three Mongolian-style yurts available for overnight rental, and some of the historic ranch houses are available for stays, too.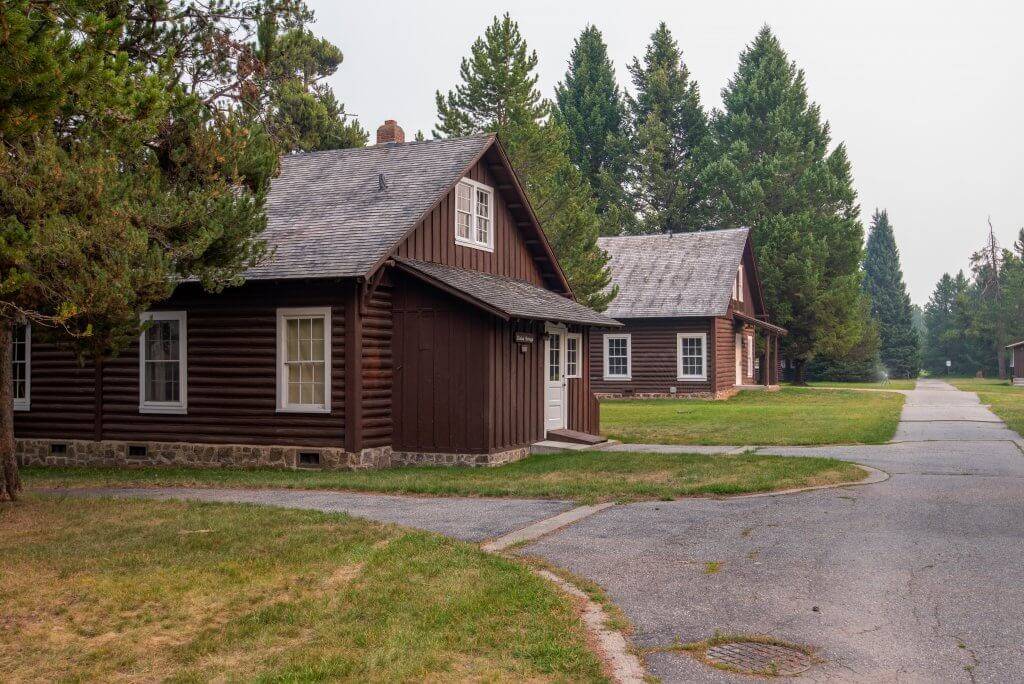 Massacre Rocks State Park, American Falls
Rest your head along the Oregon Trail with a stay at Massacre Rocks State Park. This park is beautifully situated on the Snake River banks, and campers can enjoy on-site bird watching, rock climbing, hiking, and a challenging disc golf course.
Camping at Massacre Rocks is open year-round, with first-come-first-served campsites in the off-season, and reservations available in the summer.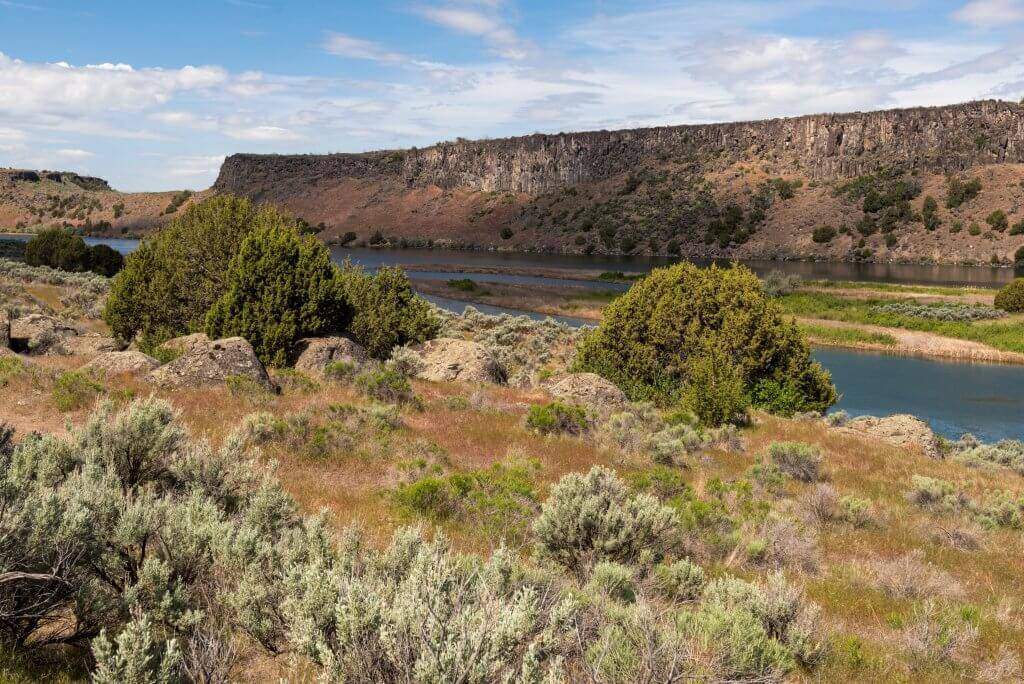 Bear Lake State Park, St. Charles
Bring your bathing suit, your beach chairs, your fishing rod, and your boat for a couple of nights of fun in the sun at Bear Lake State Park. Bear Lake's gorgeous turquoise waters are a favorite with families, as the gently sloped lake bottom allows for safe swimming along the shore.
The state park has campsites for groups as large as 50 people and plenty of standard-sized campsites for RVs and tents.
West and Central Idaho
There's plenty to explore in west and central Idaho, from the famous granite cliffs of Castle Rock and the City of Rocks and the tree-lined beauty of Payette Lake to the sandy heights of North America's tallest freestanding dune.
Ponderosa State Park, McCall
The campgrounds at Ponderosa State Park are some of the most popular in Idaho, and it's easy to see why. Located on the wooded shores of beautiful Payette Lake, Ponderosa State Park offers hiking, biking, naturalist talks, a Junior Ranger Program for kids, canoe and kayak rentals, and spectacular views.
The park offers over 180 campsites across four different camping areas and also rents cabins.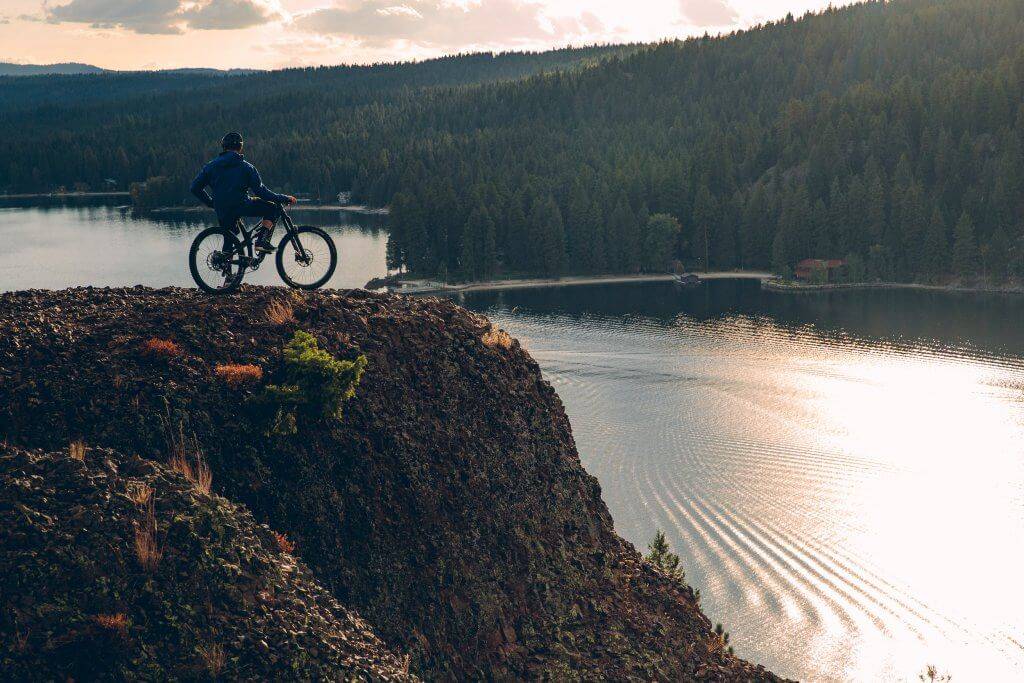 Lake Cascade State Park, Cascade
Watersport adventures abound at Lake Cascade State Park. Windsurfers, anglers, hikers, mountain bikers, and families will love this lakefront park that offers 279 campsites, six boat ramps, a handful of day-use areas, and two dispersed camping areas.
The park's ten developed campgrounds offer a unique range of amenities, from full-hookup sites to dry camping. Some of the park's campgrounds are open year-round, while the rest are available in the summer only.
Bruneau Dunes State Park, Bruneau
Bruneau Dunes State Park has the tallest single-structured dune in North America. At 470 feet tall, the dune towers over the surrounding landscape, including the well-kept campsites at the Bruneau Dunes State Park campground.
Hiking opportunities abound, and sandboards are available for rent at the Visitor Center. The campground at Bruneau Dunes is open year-round and is particularly lovely in spring and fall.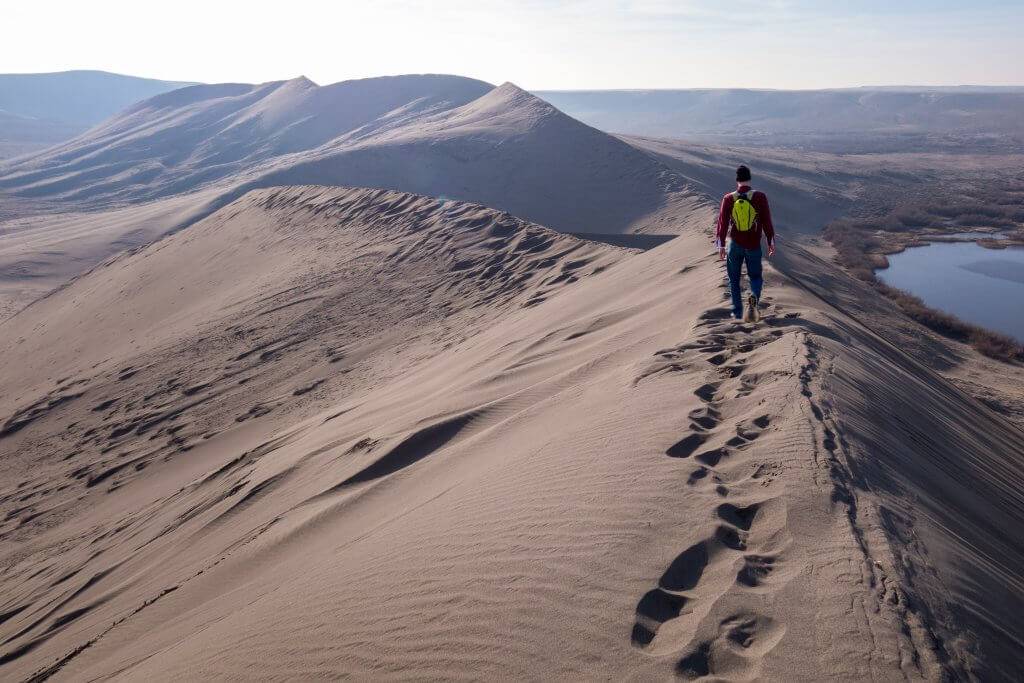 Three Island Crossing State Park, Glenns Ferry
Three Island Crossing was once a major route across the Snake River for those on the Oregon Trail. Traveling along the Oregon Trail in the 1800s didn't have many creature comforts, but campers at Three Island Crossing State Park can relax in campsites with partial hookups, cabins for overnight rentals, and leafy trees to block the sun.
Learn more about the crossing's history at the on-site interpretive center and on a self-guided tour of the park.​​​​​​​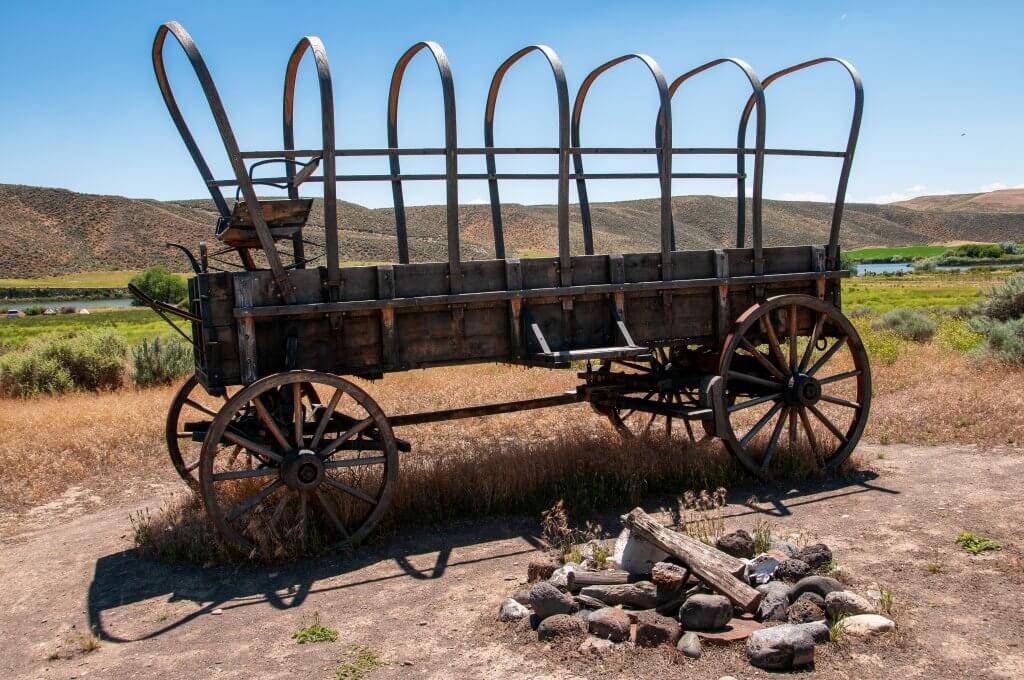 Lake Walcott State Park, Rupert
If you're looking for an off-the-beaten-path spot to spend a quiet weekend away, Lake Walcott State Park might be just the place for you. Enjoy fishing, a disc golf course, birdwatching, and explorations of nearby Minidoka National Wildlife Refuge.
The park offers primitive camping on the lakeshore, group campsites, and a handful of full-service sites perfect for RVs.
Castle Rocks State Park, Almo
Calling all rock climbers! Castle Rocks State Park, located just next to the City of Rocks National Reserve, is a climbers paradise. Between the two parks, enjoy hundreds of routes on the area's grippy granite, a favorite with trad climbers.
Castle Rocks State Park has campsites with electric hookups, a ranch house available for overnight stays, and a reservable glamping yurt.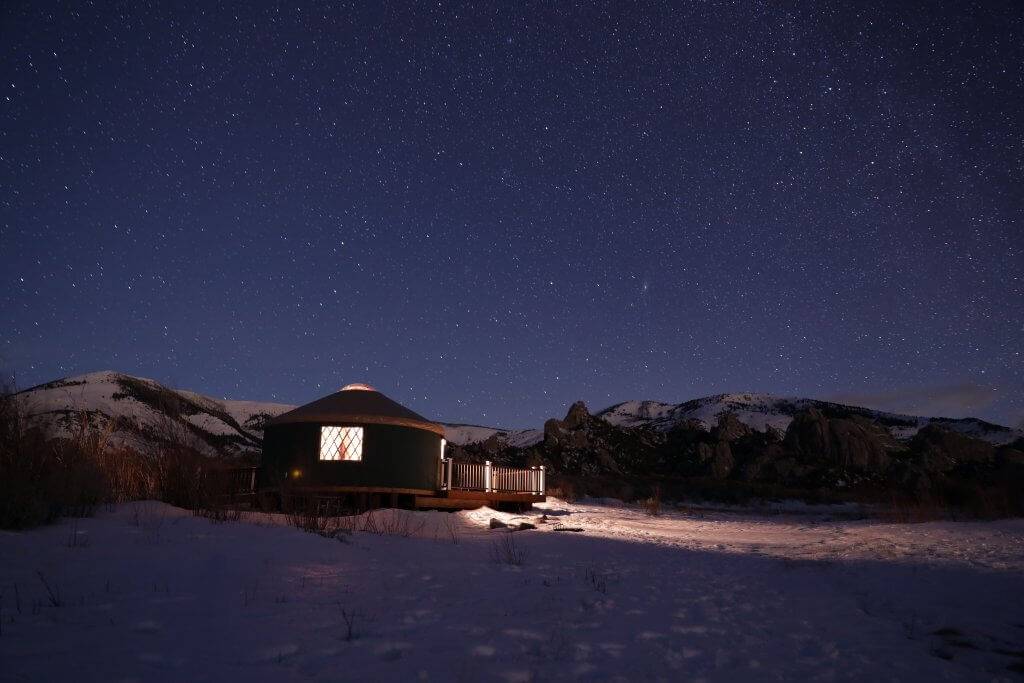 Idaho Panhandle
Lakes, rivers, and streams—waterfront fun is the name of the game in northern Idaho. So pack your fishing rod, your bathing suit, and your kayak and head to one of these beautiful parks in Idaho's panhandle.
Priest Lake State Park, Coolin
Stunning Priest Lake State Park is about as far north as you can go in Idaho before crossing over the Canadian border. The shores of crystal-clear Priest Lake are shaded by dense forests of evergreens that are home to deer, moose, and black bears.
The park has multiple campgrounds along the lake, some of which feature partial hookups for RVs. No matter which one you stay in, you're sure to have a restful night tucked in the quiet woods.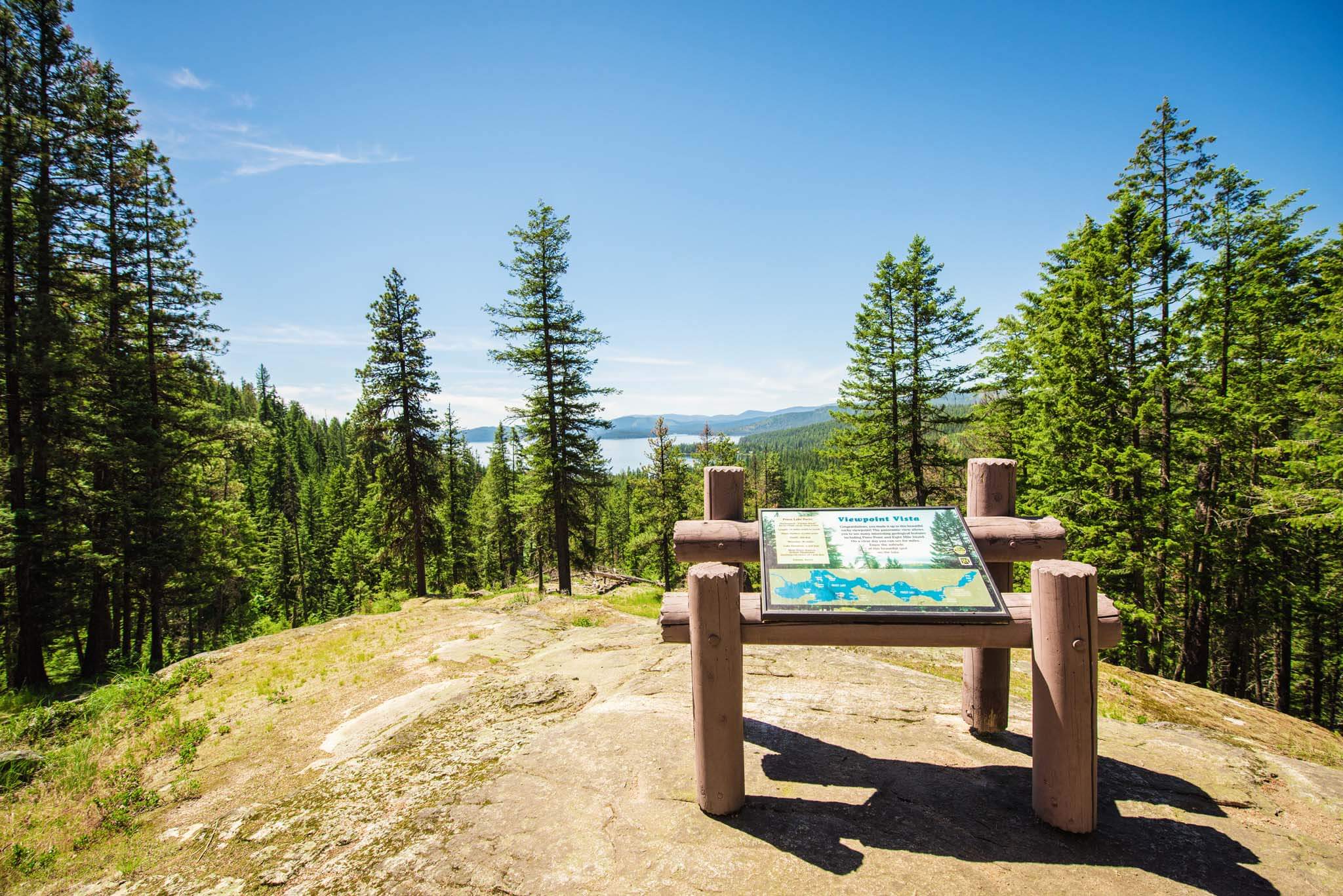 Farragut State Park, Athol
Popular Farragut State Park offers campers the chance to relax on beautiful Lake Pend Oreille, Idaho's biggest and deepest lake. The park itself was once a World War II-era naval training station but is now a sought-after destination for those looking to leave the cares of the world behind—at least for a night or two.
The park has over 200 campsites (some with partial hookups for RVs), ten cabins, and seven group camps.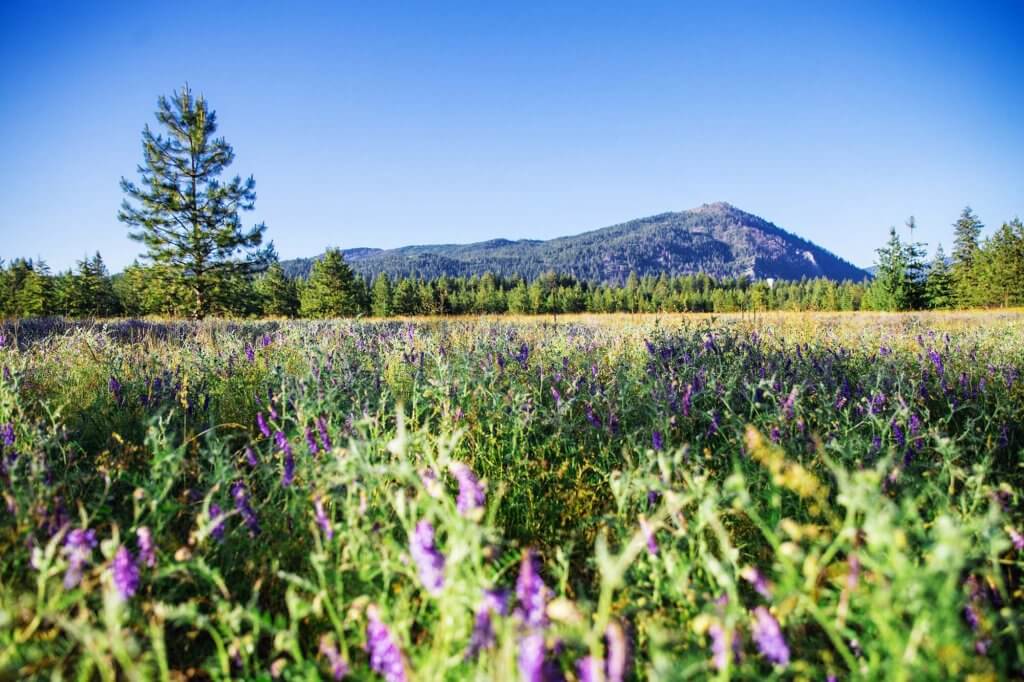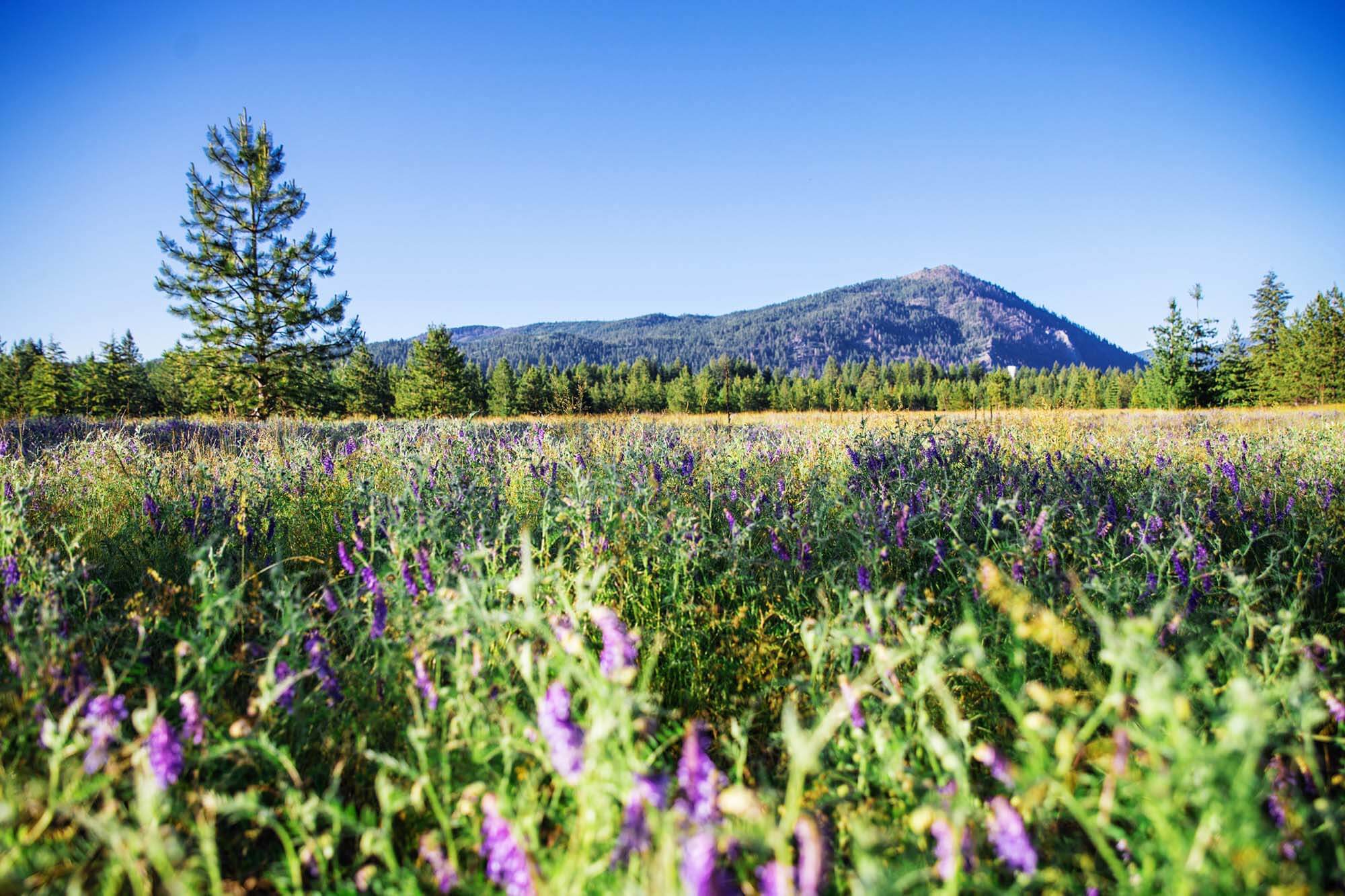 Round Lake State Park, Sagle
Looking for something a bit quieter than Farragut State Park, but just as beautiful? Check out nearby Round Lake State Park, located on petite, 58-acre Round Lake. This park is a favorite with hikers, anglers, birdwatchers, and families. You can even rent a pedal boat to cruise the lake!
Round Lake's campground has plentiful sites for tent campers, as well as a handful of partial hookup sites for RVers.
Heyburn State Park, Plummer
Historic Heyburn State Park is the oldest in the Pacific Northwest, and the park's buildings feature the distinctive craftsmanship of the Civilian Conservation Corps, who built many of the structures in the 1930s. Go for the excellent camping, but stay for the biking, boating, hiking, and family-friendly amenities like a playground and Junior Ranger Program. The Trail of the Coeur d'Alenes runs right through the park, too.
Heyburn State Park has three campgrounds, all of which are great for tent camping, and two of which (Hawleys Landing and Benewah) have hookup sites for RVers.
Hells Gate State Park, Lewiston
Experience the Snake River's wild beauty as it passes through Hells Canyon at Hells Gate State Park, just outside of Lewiston. Hells Gate is a jumping-off point for jetboat tours that travel up the canyon, which is the deepest in the United States at 7,900 feet from the water to the clifftops.
The park features three loops of campsites, all right along the riverbank. Two loops accommodate RVs with electric hookups, while the third is tent-only.
Winchester Lake State Park, Winchester
Like fishing? Winchester Lake State Park is just for you. Cast a line across the water for stocked rainbow trout or wild catfish and Tiger Muskie. Other activities at the park include biking, bird watching, hiking, paddling, and swimming.
Winchester Lake State Park offers camping for RVers with partial hookups, tents, and has a yurt available for nightly rental.
Dworshak State Park, Lenore
Dworshak Reservoir's western shore is home to Dworshak State Park, an 850-acre park with forests, meadows, and plenty of waterfront for fishing, boating, and swimming. The park also has hiking trails, a disc golf course, and a ¾ mile archery course and archery range.
Freeman Creek Campground has standard and serviced campsites and cabins, while Three Meadows Group Camp is ideal for family and corporate events.
From Castle Rocks in the far south to Priest Lake on the border with Canada, camping adventures await at Idaho's state parks this summer. We'll see you there!​​​​​​​​​​​​​​
Feature image credited to Idaho Tourism.
Sara Sheehy is a writer and photographer who travels the world seeking wild places and great stories. When she's not on the road, Sara spends her time exploring the mountains around her home base of Sun Valley, Idaho.

Published on May 20, 2021