This story originally appeared in the 2021 Official Idaho Travel Guide. ​​​​​​​​​​​​​​​​​​​​​
Main image: Angela Abaya (Left), Program Director at LED, and dancer Nell Josephine. Photo credit: Steve Smith.
A guide to Idaho's performing arts
Ask Treefort Music Fest co-founder Eric Gilbert what makes Idaho audiences special, and he gives an endearing answer: "We have a greater number of folks per capita who like to dance like no one is watching."
Treefort is one of dozens of homegrown performing arts gatherings and organizations that have ushered in a golden era of growth and collaboration in the Gem State. You won't find slickly overproduced festivals that rely on big-time corporate cash here. Instead, you'll discover something in short supply these days: earnest enthusiasm. "You get a real art-for-art's-sake approach to the music scene here," Gilbert says. "Musicians aren't trying to fit into the latest trend so people will notice them."
That carefree attitude has transformed Idaho into a haven for emerging artists, whether they be musicians, dancers or actors. Throw in the fact that our creative organizations are famous for being down-to-earth and enjoy nearly unwavering community support, and you have a cocktail of creativity that sets the state's art scene apart.
Want to rekindle your love of the arts? These Idaho festivals and creative organizations are a good place to start.
Treefort Music Fest
When: September
Website: treefortmusicfest.com
Treefort has single-handedly put Idaho on the national music map. You might not know many of the 400-plus bands that play Treefort, but that's the point. Musicians typically come here just before breaking into the big time. Past headliners have included Lizzo, Mac DeMarco, Run the Jewels, Angel Olsen, Princess Nokia and—always—hometown heroes Built to Spill. Musicians thrive on the happy crowds at Treefort, and the concertgoers love the down-to-earth vibe and intimate venues throughout downtown Boise.
While you're there, check out the festivals within the festival like Alefort, Yogafort, Storyfort and Filmfort. And don't forget to bring the kids: the festival keeps to its "Treefort is for everyone" promise by providing plenty of all-ages experiences.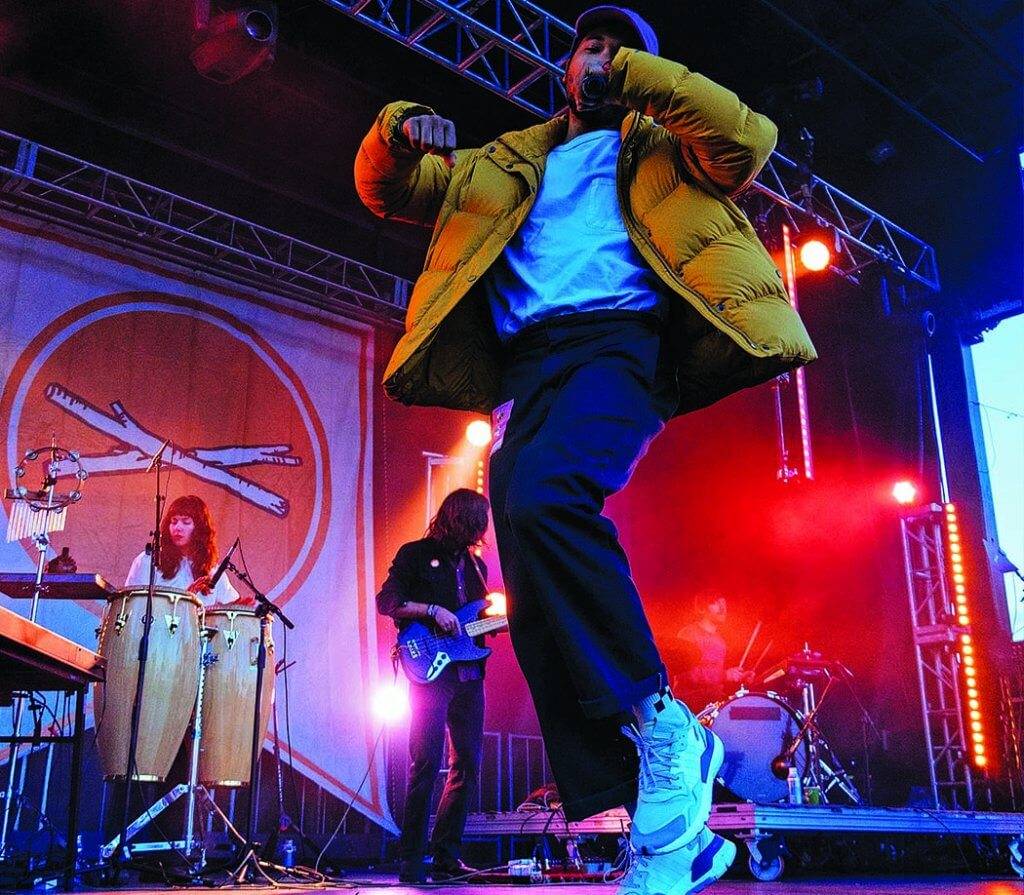 LED
When: Year-round
Website: ledboise.com
Trying to put a label on LED is nearly impossible—best to file this group under unbridled creativity and immerse yourself in the Boise-based experience. Founded by the husband-and-wife team of Lauren Edson and Andrew Stensaas, LED combines Edson's choreography with Stensaas's music to create freewheeling, exuberant works. They're joined by their third co-director, musician and Treefort Music Fest veteran Angel Abaya, as well as a revolving cast of additional dancers, musicians and creative co-conspirators. LED's output includes live dance performances, films, mixtapes, art shows and even a progressive dinner experience.
Sun Valley Film Festival
When: March
Website: sunvalleyfilmfestival.org
Sun Valley has long been a low-key celebrity town, famous for welcoming Hollywood royalty like part-time residents Demi Moore and Tom Hanks, while fiercely respecting their privacy. That geniality extends to the Sun Valley Film Festival, which provides a refreshingly cozy alternative to Sundance or Toronto.
Attendees can expect to see plenty of emerging talent from film and TV as well as a host of more established voices. Past festivals have featured appearances by the Duplass brothers, Jodie Foster, Clint Eastwood, Gwyneth Paltrow and Idaho's own Aaron Paul. But the real star of the show is the festival's clubby Coffee Talk series, which features one-hour moderated chats with celebrities like Chelsea Handler.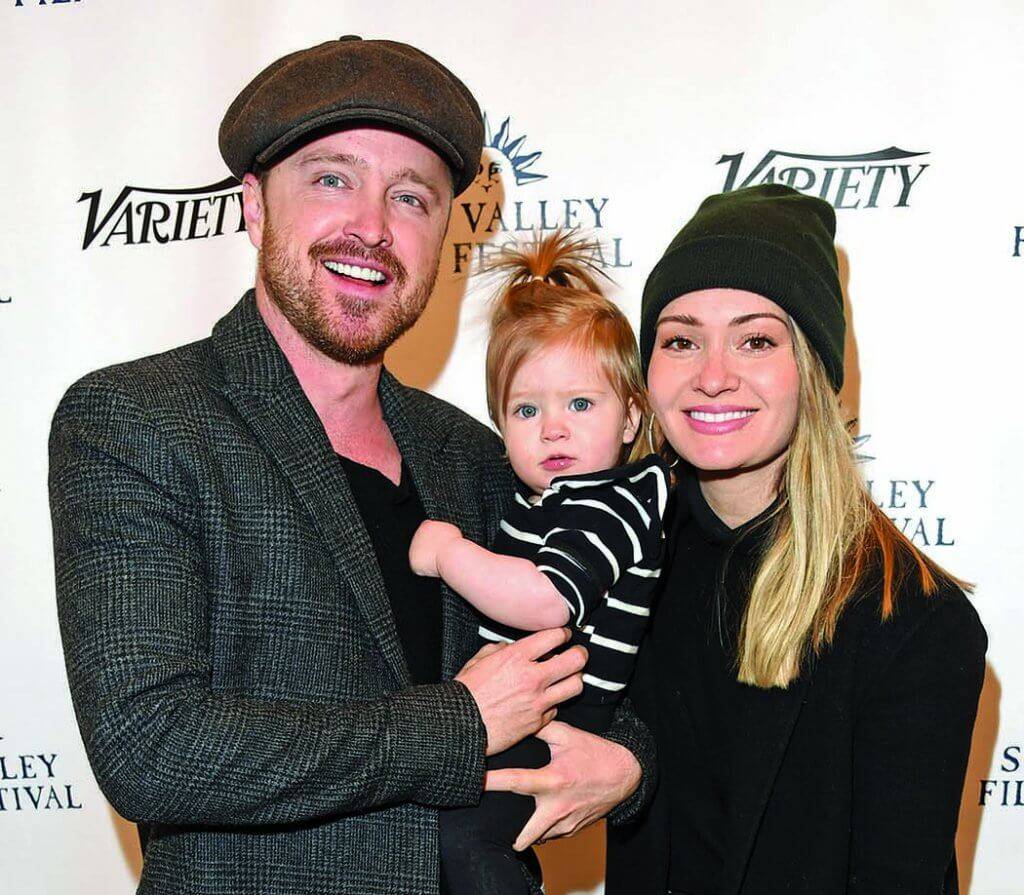 Starlight Mountain Theatre
When: May–September
Website: starlightmt.com
Tucked into picturesque Garden Valley is a little gem of a theatre featuring family-friendly favorites under the dark, picture-perfect skies of Idaho's West Central Mountains. Starlight Mountain Theatre is more than just a repertory theatre—it's a whole experience. Expect crowd-pleasing musicals like Mamma Mia! and Hello, Dolly! that will entertain everyone from grandma down to the little ones. Starlight offers both dinner and non-dinner options as well as camping along the banks of the scenic Payette River.
Idaho Shakespeare Festival
When: May–September
Website: idahoshakespeare.org
For Boiseans, summer just isn't summer without a trip to the Idaho Shakespeare Festival. But it's not just the outstanding performances of classic works of the Bard, musicals and mysteries that makes ISF such a draw. It's the location: A jewelbox of an outdoor amphitheater set against the backdrop of the Barber Pool Conservation Area, an urban wildland where migrating animals roam free (and occasionally make welcome appearances at the festival). When you go, make like a local and bring a picnic or buy one from the excellent in-house Café Shakespeare.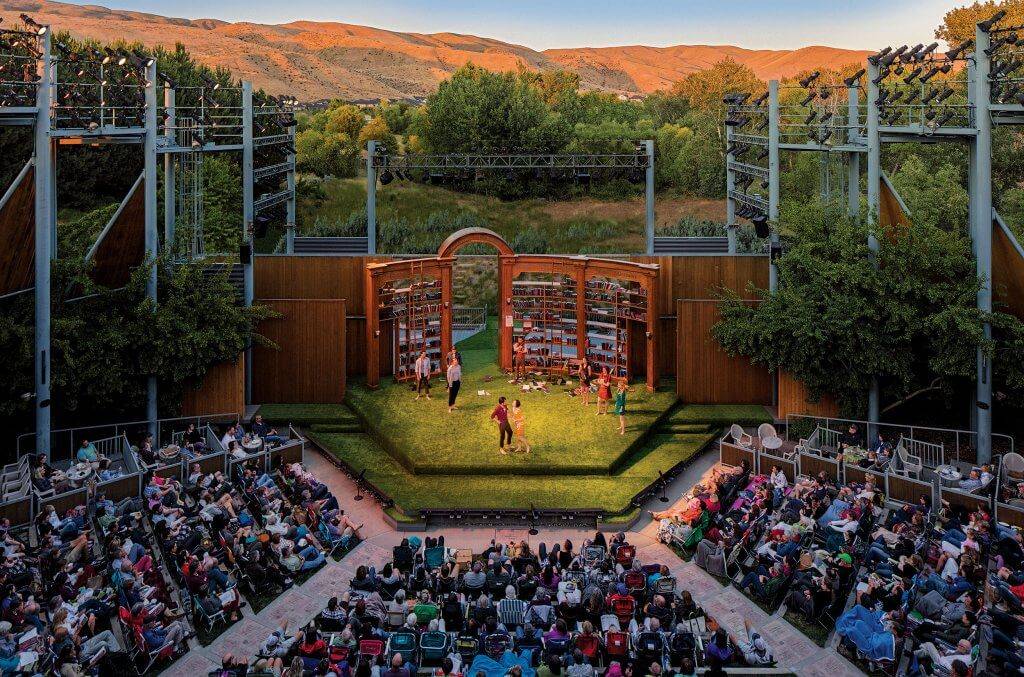 Ballet Idaho
When: November–May
Website: balletidaho.org
If pink tutus and Swan Lake immediately come to mind when you hear the word "ballet," a Ballet Idaho performance might come as a bit of a shock. You'll still see plenty of pointe shoes (the company's women dancers go through more than two dozen a season!), but Ballet Idaho's approach to this classical art form is anything but staid.
Under the leadership of Artistic Director Garrett Anderson, Ballet Idaho has pivoted to fresh, new pieces—often by women choreographers—that have a distinctly modern feel. But that doesn't mean they've completely abandoned tradition: Ballet Idaho's exuberant annual holiday performance of The Nutcracker is a rite of passage for Treasure Valley children and a favorite of local dance lovers.
Historic Wallace Blues Festival
When: July
Website: wallaceblues.com
The adorable town of Wallace is the self-proclaimed "Center of the Universe." And if the center of the universe has a soundtrack, it's the blues that fill the air during the Historic Wallace Blues Festival every July.
With four stages spaced throughout town, attending the festival is a chance to check out Wallace itself. Attendees can grab a brew (or two) at the beer garden without worrying about driving home—shuttles are available between the nearby town of Kellogg and Wallace, and camping is available at nearby Sather Field.
Sun Valley Music Festival
When: July–August and February
Website: svmusicfestival.org
Plenty of towns across America feature local symphony orchestras, but how many can boast a series of outdoor summer concerts at the base of a gorgeous mountain range? The scenery is just one part of what attendees love about the Sun Valley Music Festival, which features admission-free performances that attract 50,000 concertgoers per year.
During the warmer months, concerts are held at the open-air Sun Valley Pavilion, where Teva-clad attendees enjoy Brahms and Beethoven. The winter series, held at the Argyros Performing Arts Center, eliminates the traditional distance between audience and musicians in favor of unconventional seating and an immersive experience. At the center of the room, guests will find a small stage surrounded by an intimate circle of seats. Sprinkled throughout the rest of the event space are more relaxed seating options, including couches with their own dedicated sections. Be sure to make a reservation—the winter season fills up fast.
The Festival at Sandpoint
When: Late July/early August
Website: festivalatsandpoint.com
For eight nights, picturesque Lake Pend Oreille becomes the backdrop for some of music's biggest stars—past performers include Dierks Bentley, Willie Nelson, the Beach Boys, ZZ Top, Wilco and Vince Gill. The Festival at Sandpoint was founded in 1983 and still retains its signature laid-back vibe—dancers are definitely welcome here. Unlike many festivals that don't even allow patrons to bring their own water bottles, you're welcome to bring your own chairs, food and drink (though plenty of vendors are on hand in case you arrive empty-handed).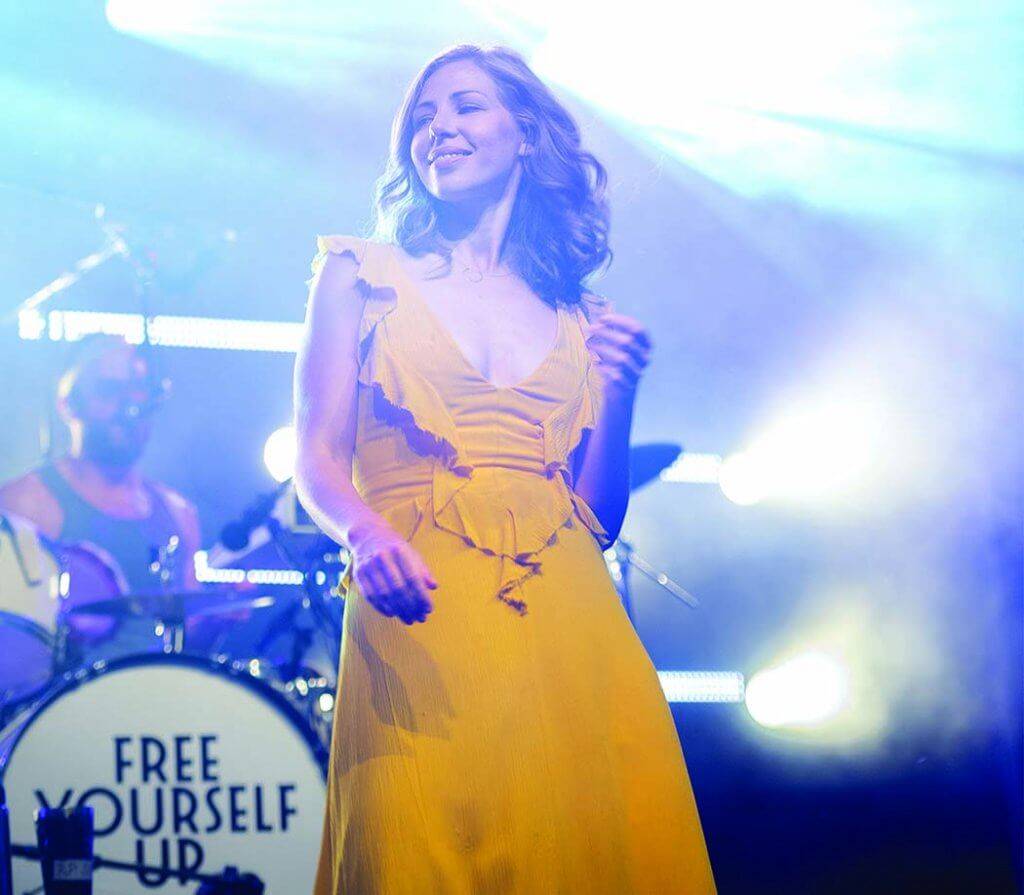 Boise Philharmonic
When: September–May
Website: boisephil.org
Founded in 1885, when Idaho was still a territory, the Phil is the granddaddy of Boise's arts organizations—yet it's anything but stuffy. You'll discover a wide range of offerings, from classical series performances featuring the works of Beethoven, Shastakovich and Gershwin, as well as pops performances such as Star Wars: The Empire Strikes Back. For a truly intimate experience, choose the Uncorked Chamber Series, which features trios, quartets and quintets—plus beer and wine—at either the Egyptian Theatre or the Esther Simplot Performing Arts Academy Rehearsal Hall.
Opera Idaho
When: October–April, with add-on productions throughout the year
Website: operaidaho.org
Head to an Opera Idaho performance and you'll see patrons sporting everything from shorts and sandals to full-length ball gowns. That come-as-you-are accessibility has kept generations of Opera Idaho fans coming back for more—that, and the spectacular voices you'll hear onstage. Not willing to invest in a two- to three-hour full-opera experience? Check out the Operatini series of mini-concerts at the Riverside Hotel's Sapphire Room, where you can sip cocktails while enjoying soaring voices in a jazz-club setting.
Want to include a festival or performing arts experience in your Idaho itinerary? Be sure to check each organization's website for up-to-date ticket information.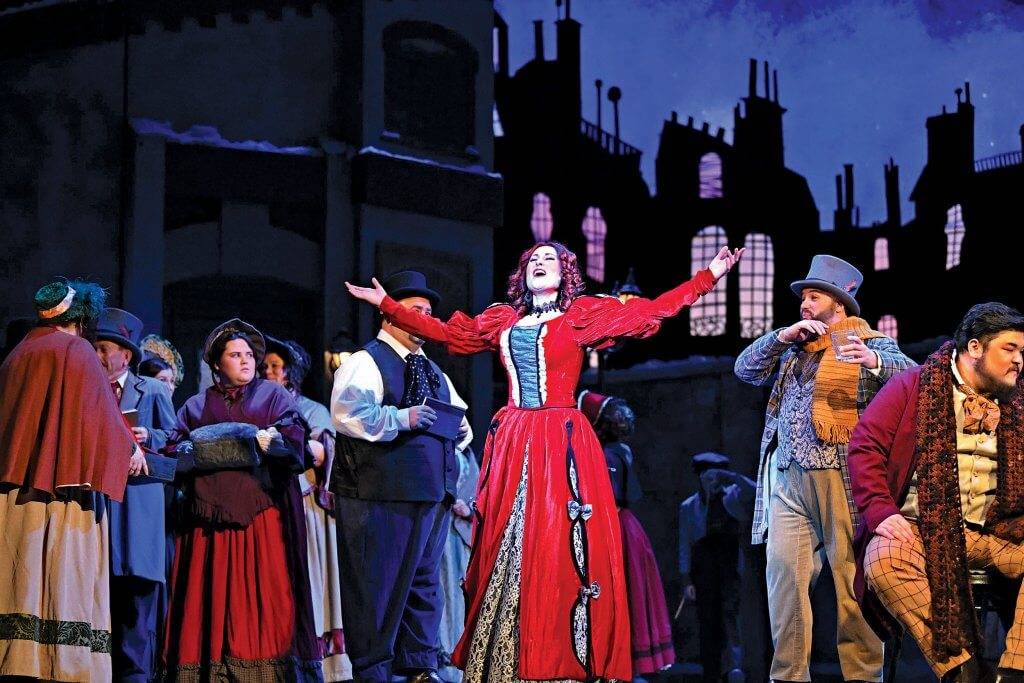 Discover more of Idaho's art and culture experiences.​​​​​​​​​​​​​​
Julie Hahn is a longtime Idahoan who splits her time between Boise and the tiny mountain town of Atlanta. She and her husband, Greg, love napping in hammocks, taking road trips, exploring little towns and visiting out-of-the-way museums and restaurants. They are proud supporters of Idaho's art community.

Published on July 7, 2021