We've all been there. That moment when the growling in your stomach becomes audible, embarrassing even, urging you to make a move to find a something to eat. The quest is not just for any regular meal however, your quest to quiet the hunger usually sends you in search of the most mouth-watering, hunger –squashing food you can get your hands on.
So where do you go in those early morning hours after a night out with friends leaves you looking for a great cup of coffee and some good eats? Or what about those after-hours adventures? Take a look at look at the list below to silence your hunger.
Soothe Your Soul with Breakfast and Brunch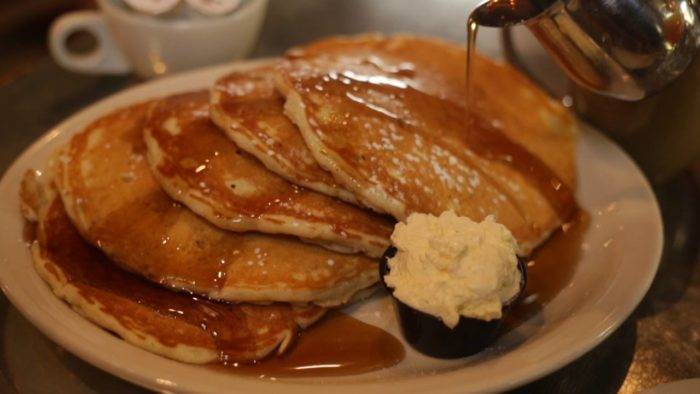 Goldy's or Bardenay are top spots among the locals to fill a hungry belly and enjoy good company. You'll find a "Hollandaise Specialties" page on the Goldy's menu featuring eats like Eggs with Salmon & Dill Hollandaise. Bardenay has a Basque-inspired brunch menu and amazing drink options; the Basil Instincts are highly recommended along with the Bardenay French Toast.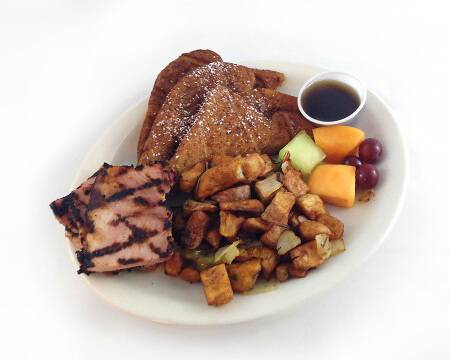 Trip Tip: The wait for a seat at Goldy's can run about 30 minutes, so plan to put your name on the list and then wander around downtown Boise for a bit with a complimentary cup of coffee in hand.
Moon's Kitchen Café is known for its hearty breakfast dishes and milkshakes. Fend off hunger with a Moon's Monster Omelet filled with bacon, sausage, onions, peppers, tomatoes and mushrooms or dive into some Moon Babies. Moon Babies are what you get when you cross a crepe and a pancake, served with raspberry compote. If you feel like adding a little more goodness to your meal order a Moon's World Famous Milkshake, you won't be disappointed.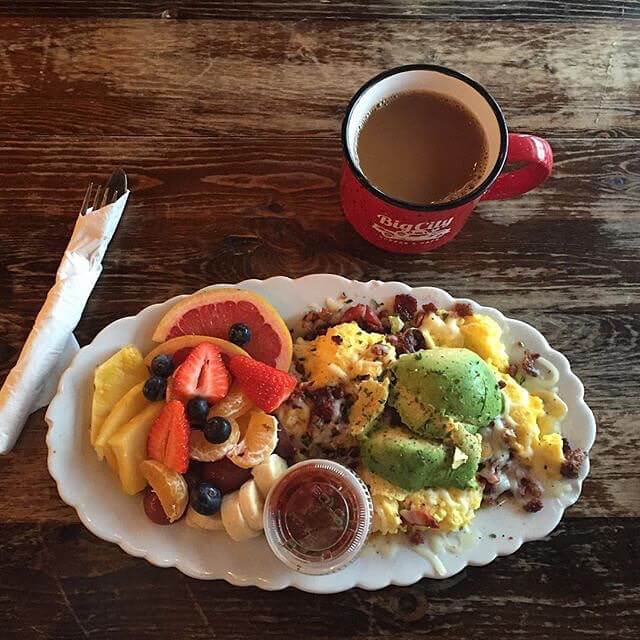 Big City Coffee & Café makes its home in the heart of the Linen District. Known for delicious coffee, amazing breakfast food, and breakfast pastries and treats the size of your face, it's nothing but good (and supersized) eats here. Rosie's Biscuits & Gravy are a sure fire winner, served with homemade biscuits and country gravy topped with bacon or sample something on the sweeter side with the Nutty Buddy. That's a Belgian waffle topped with Nutella, chocolate sauce, pecans, and fresh whipped cream.
a' Tavola Gourmet Marketplace & Café offers some grab-and-go goodies as well as traditional breakfast items. Snag a house-made granola parfait or grab a seat to indulge in Baked French Toast with Praline Topping. Either way, you'll be set for the day.
Known for a "no frills" breakfast, Addie's earned its breakfast stripes among the locals with hearty breakfast foods. At Addie's you can cut straight to chase with the Pick Your Own Omelet option or settle in for a Dollar Cake combo that is sure to fill your belly.
Late Night Luxuries
Solid Grill & Bar is a great downtown stop located on 8th Street. On Friday and Saturday nights the doors are open until 4 a.m., giving you plenty of time to hang out and catch up with old, and new, friends. If you find your tummy rumbling before those early morning hours, swing in for the late night happy hour to enjoy a Nacho Platter piled high with jalapenos, black beans, cheese, and chicken or pulled pork.
Bar Gernika is a Basque Pub in the heart of downtown Boise offering flavorful Basque fare just when you need a snack the most. Pull up a seat to devour some Croquetas (bite sized, fried creations filled with tasty goodness), Homemade Fries or any dish with Chorizo in it.
Bittercreek Alehouse offers a late night menu happy hour menu to help satisfy your hunger. Enjoy perfectly seasoned organic fries or Ballad Cheese Curds as you rehash the night's adventures.
Pie Hole is the epitome of great pizza and the tasty "something" for you search after a night out. The giant slices come in a multitude of creations and change daily. Some of the most popular, like Potato Bacon, remain regulars on the menu (and you're definitely going to want to try the Potato Bacon, it might just change your life).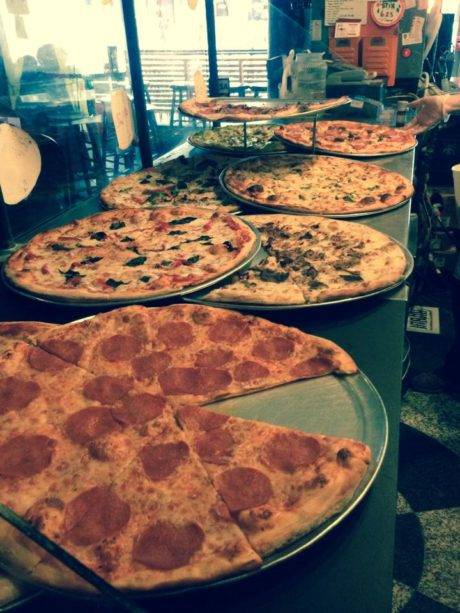 The Matador's late night happy hour runs until 1 a.m. giving you plenty of time to check out the town and then rest your weary feet. Snack on Street Tacos, Habanero Prawns, and Ancho-Chile Wings before calling it a night.
There are so many delicious dining options to enjoy to in downtown Boise. Take some time to find your favorite by clicking here.

Published on February 12, 2016