Tara Morgan worked in partnership with Visit Idaho to create this Travel Tip.
You've studied the proper pronunciation—"BOI-See," not "BOI-Zee." You've brushed up on the city's various neighborhoods: North End, Bench, Garden City, Downtown. You've even made plans to check out Table Rock, the Greenbelt and Freak Alley. But if you're looking to experience Boise like a true local, you've got to eat like one. We've rounded up recommendations from a handful of Boiseans on their favorite places to dine and drink around town. From the best coffee shops and lunch stops, to top date night and dive bar destinations here's a rundown on how to eat like a local in Boise, Idaho.
Meet the Boise Experts
Bre Hovley, Co-Owner/Business Manager, Barbarian Brewing
Jackie Sommer, Co-Owner, Purple Sage Farms
Alex Milles, Food Editor at Boifood Media
Dave Yasuda, Foodfort Director, Treefort Music Fest
Earl and Carrie Sullivan, Owners, Telaya Wine Co.
Garrett Anderson, Artistic Director, Ballet Idaho
John Michael Schert, Creative Leadership Consultant, JMS & Company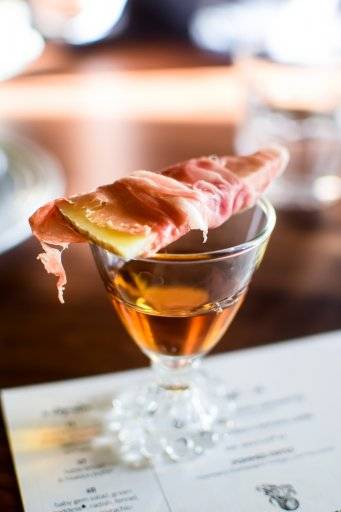 Date Night Destination
"KIN for a piKINic event or to dine in. The cocktails are always spot on, the food is super fresh and ultra-local and the flavors are unlike anything you'll find anywhere else. It's a really special and unique experience!" -Jackie Sommer
"My wife and I are casual date night kind of people. We love to ride our bikes up to Petite 4 and eat oysters, the fish sandwich (an upscale homage to the McDonalds Filet O' Fish) and have one of the seafood bloody marys—with a giant shrimp, cracked crab and pickled veggies. We just checked out The Lively's dining room for a more 'big city' date night and the Idaho Ruby Trout Rockefeller was great. The housemade Casarecce pasta with spot prawns was also delicious."-Dave Yasuda
"Chandlers. Two glasses of Mirabel sparkling wine with a dozen oysters and then a bottle of red wine with the smoked ribeye and the fresh fish of the day."
-Earl and Carrie Sullivan
" Àlavita is a fun spot for fresh pasta and great Italian options."​​​​​​​​​​​​​​ -Garrett Anderson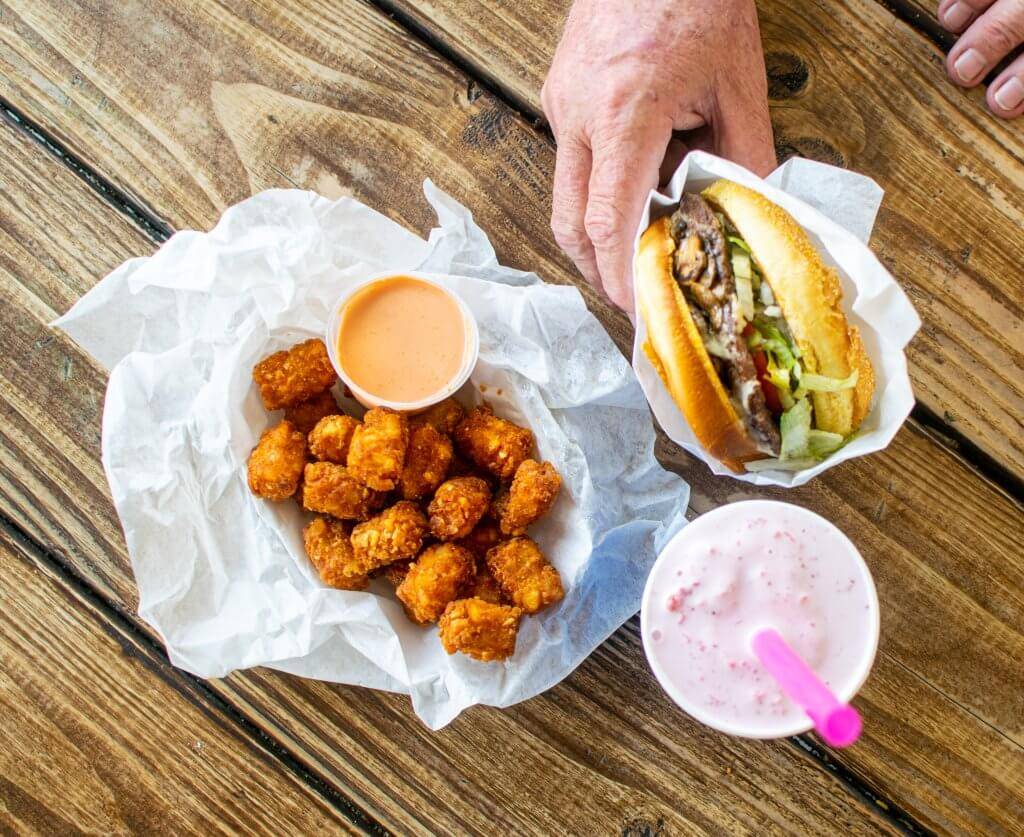 Favorite Guilty Pleasure Dish
"Hawkins Pac-Out fresh strawberry milkshake with a side of Little Gems. Shhhhh." ​​​​​​​​​​​​​​​​​​​
-John Michael Schert
"Anytime I order lobster, I feel guilty. Must be something from my childhood. I'm generally able to push guilt aside and order the lobster roll at Little Pearl Oyster Bar. A generous portion of chilled lobster and a toasted roll, seasoned perfectly is pretty much the perfect upscale sando," -Dave Yasuda
"Don't sleep on the Pork Belly Bao from Peached Tortilla in Crave! Delivery."
-Alex Milles
"I crave the Truffle Fries and Brussel Sprouts at Eureka and Lulu's Cheesy Bread."-Bre Hovley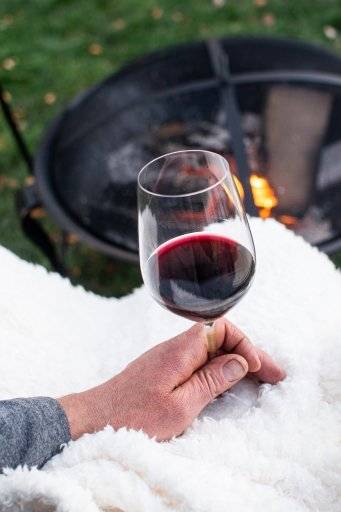 Favorite Drink and Where We'll Find You Sipping It
"Wine—Anywhere they serve local wine from Idaho."
-Earl and Carrie Sullivan
"We enjoy all of the ciders from family-ran Meriwether Cider and particularly enjoy the Hop Shot cider and the Apricot Sage—made with sage from our farm … added bonus! The Taproom is extra laidback and fun to bring the pup along and the Cider House downtown boasts a bustling, energetic environment with excellent cider selections from around the world."-Jackie Sommer
"The Moron at KIN. Made with carrot juice, gin, aquavit, ginger and lime, it's a healthy-ish way to enjoy your booze."-Dave Yasuda
"I am a craft beer guy. Woodland Empire has a very satisfying Big Sticky Red IPA, but also has amazing seasonal options."-Garrett Anderson
"Dark and Stormy at StrangeLove Nightclub."-Alex Milles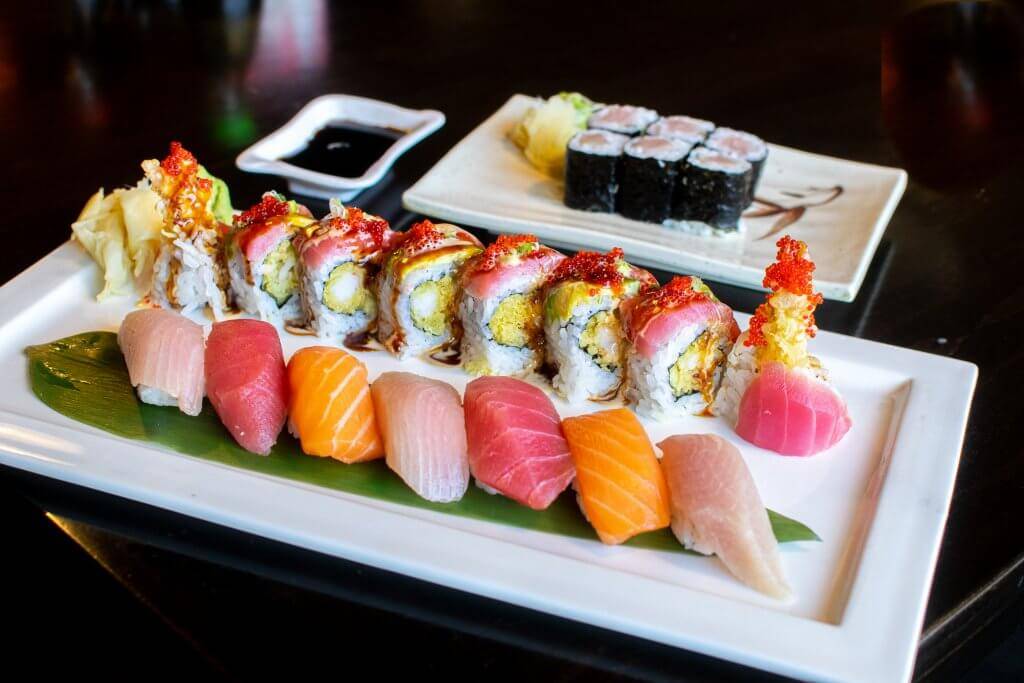 Simple Meal You Crave Time and Time Again
"Sushi. Usually, Sakana since they take such good care of us, but really anywhere that has great sushi."-Earl and Carrie Sullivan
"Boise has a large Basque population and there's something about the simplicity of the local Basque-inspired meals that make me go back time after time. Bar Gernika's lamb grinder is a winner. I think the housemade fries that come with it are some of the best in town. Keeping in the Basque vein, I love chorizos and the homemade ones at Ansot's are amazing. The croquetas are also heavenly with a rich bechamel and jamon center and super crisp exterior."
-Dave Yasuda
"Burger at Bittercreek."
-Garrett Anderson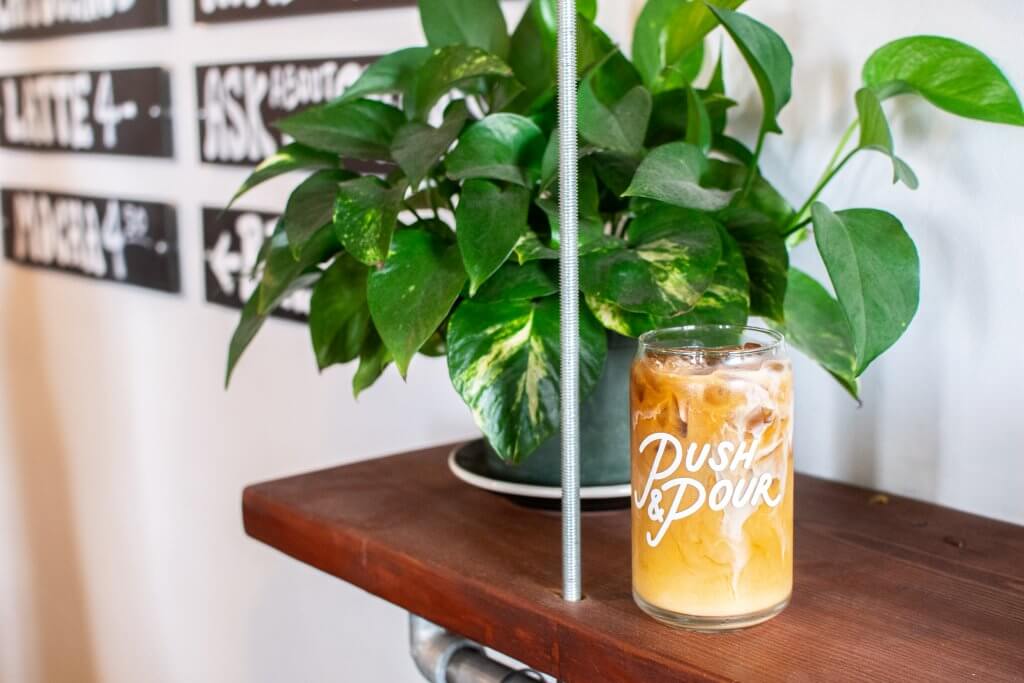 Go-To Coffee Shop and What You Order
"Nitro cold brew at Push & Pour."
-Alex Milles
"Neckar, Form & Function, Push and Pour and Slow by Slow are all faves. Really just depends on which neighborhood we are in … An iced latte on these hot, scorching days. Usually an in-house pour-over. They all do such unique, stellar roasts."
-John Michael Schert
"Push and Pour—Cold brew if it is after 10 a.m. but before 10 a.m, coconut milk latte."-Earl and Carrie Sullivan
"Form & Function, Neckar and Slow by Slow Coffee Bar are all great spots walking distance from Ballet Idaho. Espresso straight up."-Garrett Anderson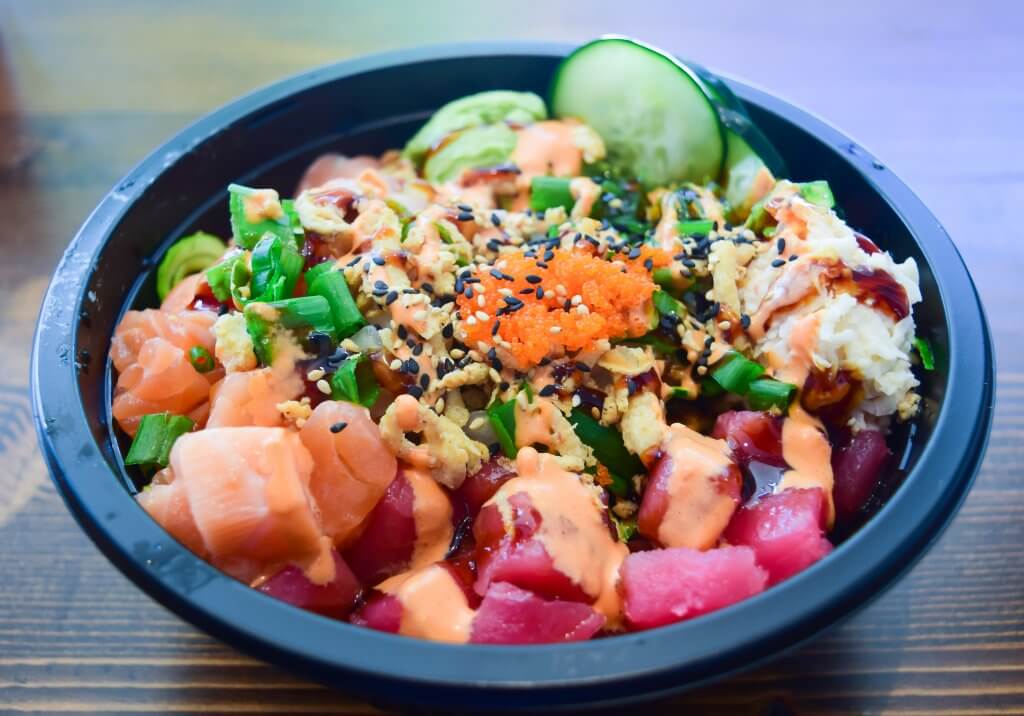 Quick Lunch Stop When You're On the Go
"Paddles Up Poke. You can get a poke bowl or, even better for on-the-go, a burrito."
-Alex Milles
"ā café on 10th and Main. Fast, friendly service and the food is delicious and not too heavy for lunch."-Bre Hovley
"Certified [Kitchen and Bakery] in Hyde Park for a quick egg sandwich is our easiest, tastiest neighborhood go-to. Or, Wild Root downtown for a power bowl."-John Michael Schert
"Boise Co-op deli area."
-Earl and Carrie Sullivan
"Lemon Tree Co. They have a wide selection of sandwiches and are very food-allergy conscious."-Jackie Sommer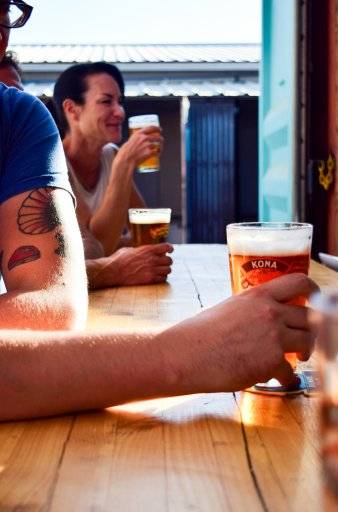 Favorite Neighborhood Dive Bar and What Makes it Special
"Yardarm—Local, fun and good cold beer."
-Earl and Carrie Sullivan
"Fireside Inn. Relaxed atmosphere, great bartenders who are always looking out for customers, a big patio with misters for summer and an awesome food truck in the parking lot for dinner."
-Bre Hovley
"Hyde Park Pub & Grill for its proximity and Beer-and-a-Burger feels."
-John Michael Schert
"As a beer drinker, my favorite place to go is Bittercreek Alehouse. The beer selection is off the charts and when I'm craving something less ordinary like a Berliner Weisse, Euro sour ale or barrel-aged stout this is the best place to visit."-Dave Yasuda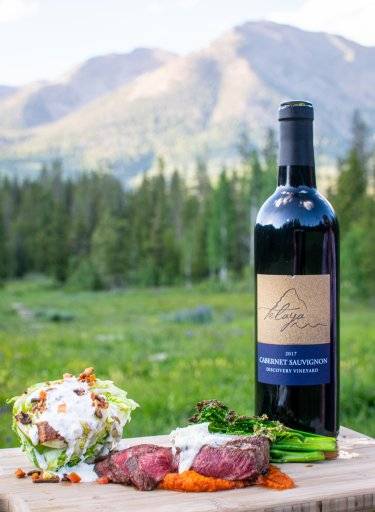 Take-Out Night
"We had the most amazing dinner from Chandlers for our anniversary. Their Butcher Box was minimal assembly, very well presented, and delicious cuts of steak you cook at home."-Garrett Anderson
"The Wylder on Tuesdays to get the Honey Badger and bottle of wine." -Alex Milles
"During the pandemic, we ordered food from Madre [Boutique Taqueria] more than any other place. Our favorite tacos are the salmon and the short rib."-Dave Yasuda
"Americana Pizza or Mai Thai, depending on the mood." -John Michael Schert
"Mount Everest Momo Cafe on Broadway for the Mixed Momo appetizer and Chicken Korma."
-Bre Hovley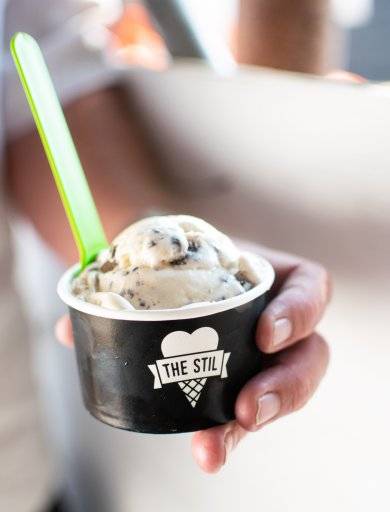 Sweet Treat Destination and What You Order
"The STIL! We love that they offer sweet treats for everybody. We are gluten-free, dairy-free and they always have several irresistible options to choose from. They even offer booze-infused ice creams and we really like that you can customize your treat in so many different ways."
-Jackie Sommer
"Flour Child for the most delightful macarons."-Alex Milles
"Fresh pastries from the local vendors at the Farmers Markets on Saturday."
-Bre Hovley
"Janjou Patisserie is the spot for skillfully made, amazing desserts. I love the Framboise Verveine, a butter almond crust filled with almond cream infused with lemon verbena syrup, topped with fresh raspberries and filled with raspberry confit. So good. I have dreams about this dessert."
-Dave Yasuda
"Wildflour Oatmeal Raisin Cookies from the Boise Co-op. Doi."
-John Michael Schert
Where will you go first?
Feature image credited to Tara Morgan.
Tara Morgan is a freelance food + booze writer and co-owner of the company Wild Plum Events. She loves an epic dinner party, good design, bad puns and pretty much every French rosé ever made.

Published on November 2, 2021