Unless you're walking, the best way to explore Boise is by bicycle. With over 150 different trails and routes, Boise is practically a mountain biker's paradise. Below are five local favorites near Boise. Be sure to wear your helmet, and ride safe!
1. Table Rock Trail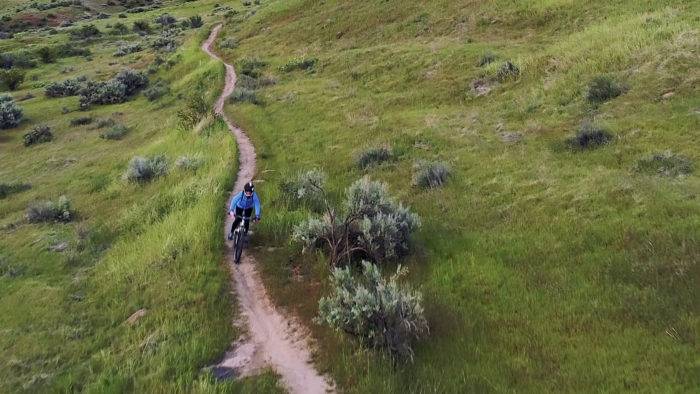 It wouldn't be a proper Boise trail guide if we didn't include the Table Rock trail. As a staple in the Boise foothills, locals hike up and around the area frequently. Mountain bikers will rejoice in the fact that there are dozens of trails in the area that range from family-friendly to more advanced and technical. The most common starting point is the Old Idaho Penitentiary.
From the trailhead, the path will diverge quickly into a series of trail options. The regular Table Rock trail is simple and a good down and back route. From the same starting point, take the quarry trail to make it a loop.
Track: Single
Skill Level: Medium/Advanced
Distance: 4 miles
Elevation Gain/Loss: 3,800ft/1,100ft
2. Lower Hulls Gulch Trail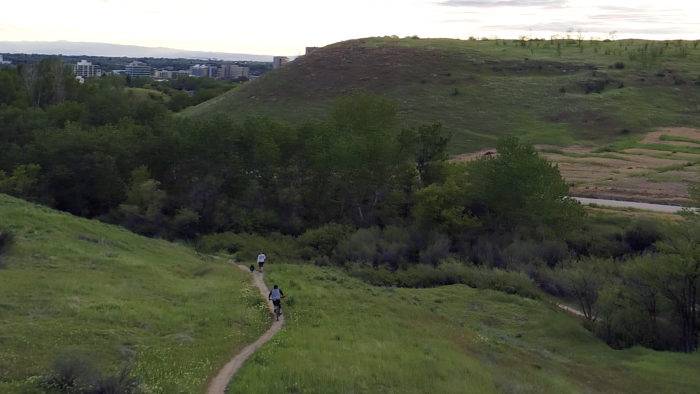 Part of the Boise Ridge to Rivers trail system is the local favorite, Hulls Gulch trail. It's simple to access, and the decent climb makes it a favorite after work ride for Boise locals. When leaving the downtown Boise area, take Sunset Peak Road, and you'll be driving right alongside a series of trails as you work towards the foothills. The actual Hulls Gulch trail starts about a mile and a half down the road once you leave town. You'll see trail markers along the way.
Lower Hulls Gulch is an out-and-back single track trail that is touted as one of the best descents in the area. So get that workout in and enjoy the ride on the way back.
Local tip: this particular trail is sandy, making it quite resilient to rain should a high-desert storm show up unexpectedly.
Track: Single
Skill Level: Intermediate
Distance: 2.2 miles
Elevation Gain: 640ft
3. Polecat Gulch Reserve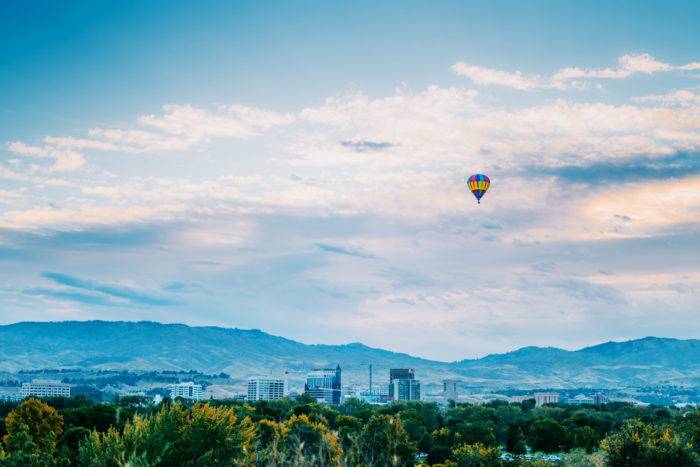 Head a few miles north of Boise and into Garden City and the trail options continue. Polecat Gulch Reserve is a fantastic trail system for the budding mountain bikers and lower-intermediate folk. A long loop at a bit over six miles long, it's a nice afternoon ride to enjoy the evening.
Beware, unlike Lower Hulls Gulch, Polecat is a dirt path that can get rutted quickly on rainy days. We recommend you take it easy and ride casually to avoid unexpected encounters with other riders on blind corners.
Track: Single
Skill Level: Beginner/Intermediate
Distance: 6.4 miles
Elevation Gain/Loss: 780ft/780ft
4. Around the Mountain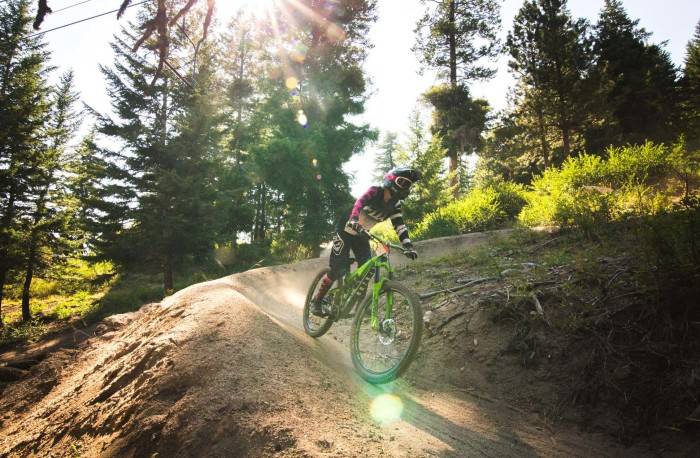 Bogus Basin Mountain Recreation Area is one of the most popular ski resorts in the state and as the temperatures rise in summer months, the trails here become just as sought after. Appropriately, Around The Mountain trail is exactly what you would expect: a loop around the mountain. The almost 10-mile long loop takes riders from the top of Bogus Basin down into the Boise foothills.
The trail is moderately technical, clearly marked, and has a great mix of ascending and descending elements. As part of the Butte, the elevation is quite a bit higher than many of the other trails in the area. It's not quite high enough to tire you quickly, but the air will definitely be cooler. If you're planning on being in the area around July and August, this could be a great way to enjoy the summer air.
Track: Single
Skill Level: Intermediate/Advanced
Distance: 9.8 miles
Elevation Gain: 653ft/653ft
5. The Big Potato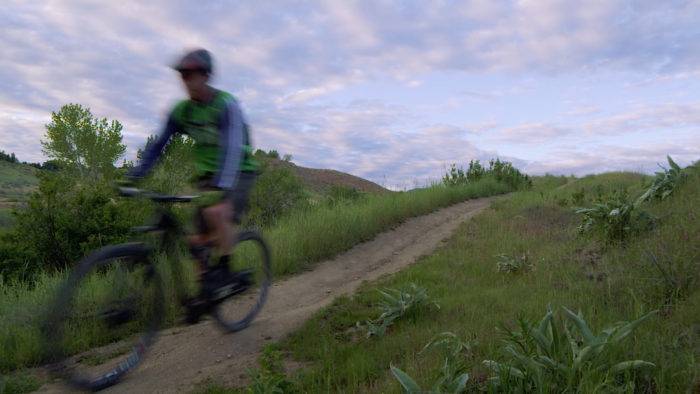 Conquer Boise and win the day with the Big Potato. Legend has it that those who complete this trail go down in Boise history. For the expert riders out there, the Big Potato is a massive 41-mile loop that will take you throughout the Boise foothills.
With this distance, you'll climb about 6,500 feet and descend that same amount. As you would expect, be sure to bring plenty of snacks and water to power you through this big ride. Simplot Lodge at Bogus Basin is the only official stop along the route. This trail is quite technical and spans much of the area, so be sure to stop by a local bike shop or adventure guide and pick up a trail map and ask for some local input.
When it's all said and done, you can pat yourself on the back and give yourself a personal trophy for conquering one of Boise's best.
Track: Single
Skill Level: Advanced/Expert
Distance: 41 miles
Elevation Gain/Loss: 6,460ft/6,460ft
This is just one look at the amazing trail offerings in the Boise area. Of course, if none of these routes seem quite right for you, there are lots of local bike shops and gear outlets that can give you some great advice for the type of line you're looking for.
Follow Visit Idaho on Facebook and Instagram to stay updated and get fresh trip guides and other fun adventures.
Special thanks to the Southwest Idaho Mountain Biking Association (SWIMBA) for providing some excellent trail options! SWIMBA is a 100% non-profit, volunteer organization dedicated to building and preserving a world-class, multi-use trail network in Southwest Idaho.

Published on September 5, 2017