April in Idaho isn't just about spring showers and flowers; it's also the time of year Idaho celebrates its rapidly growing craft beer industry through Idaho Craft Beer Month (ICBM). ICBM honors all parts of Idaho's beer-making ecosystem, farm to pint—from the proud, local hops and barley producers and skilled brewers to the inviting establishments that serve up cold, frothy pints for all to enjoy.
Now in its fifth year, ICBM returns with some new and exciting additions for 2021. Here's everything you need to know to raise a glass and observe this highly anticipated occasion.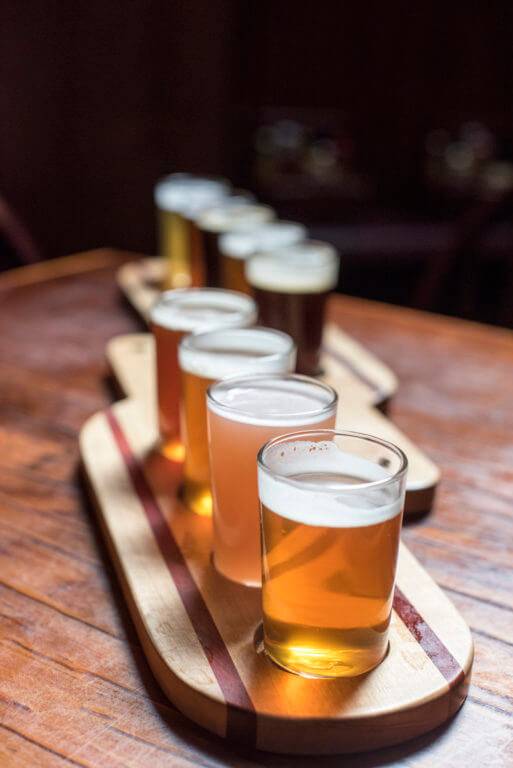 What's the Deal with Idaho Beer?
Did you know Idaho is the top producer of barley in the United States? Or that the Gem State is the second-highest producer of hops in the nation? Distinguished with these key ingredients along with some of the cleanest water around, Idaho was made for producing great-tasting, high-quality beer. That's why it's no surprise Idaho is home to a booming craft beer industry featuring over 80 breweries (and growing daily).
Cheers in Style
Pints Up Idaho is ICBM's signature annual event, encouraging beer lovers to stop by a participating Idaho business for a pint (or grab a growler to go) and pick up your own commemorative Pints Up Idaho glass. The 2021 glass design was created by artist Laura Scheele—who also happens to be the marketing director at Sawtooth Brewery—and was sponsored by the Idaho Barley Commission.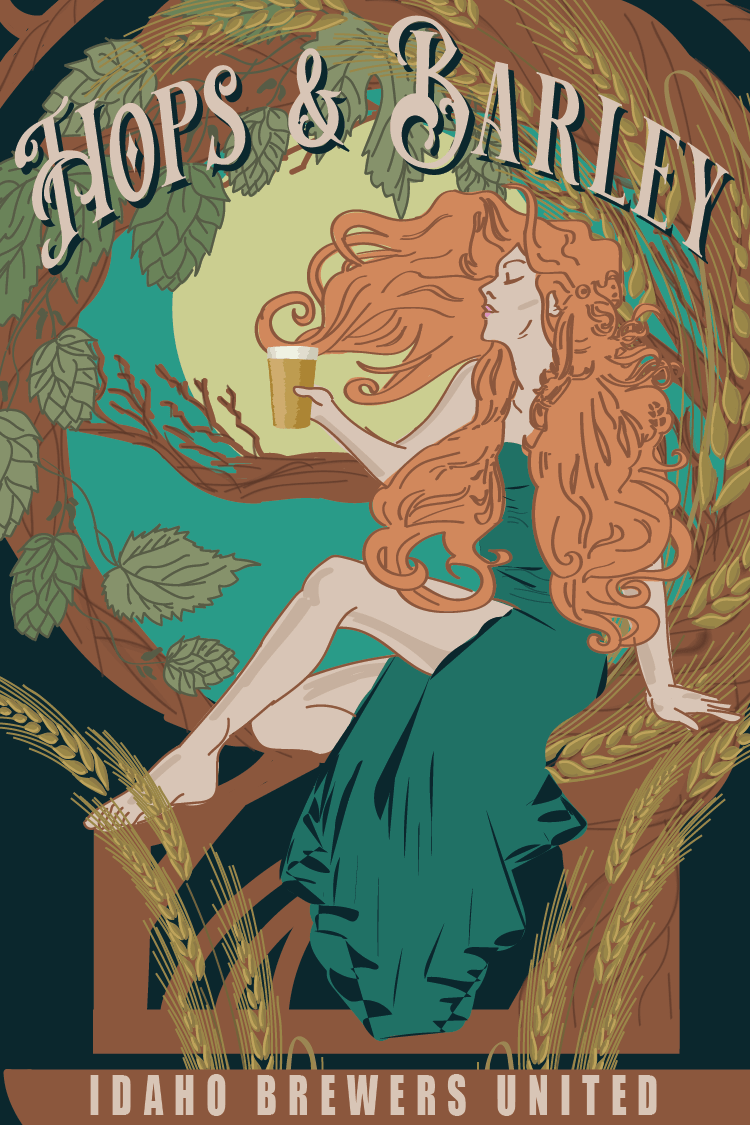 Bring the Celebration Home, Two Different Ways
With continued precautions around COVID-19, there will not be a beer festival this year; but that doesn't mean sampling and sharing great Idaho beer is off the table. This year, ICBM is launching the Beer Grows Here Beer Box, which lets ale aficionados enjoy the beer festival experience at home. Each beer box is unique, featuring six curated beers from over 15 Idaho breweries along with some beer swag.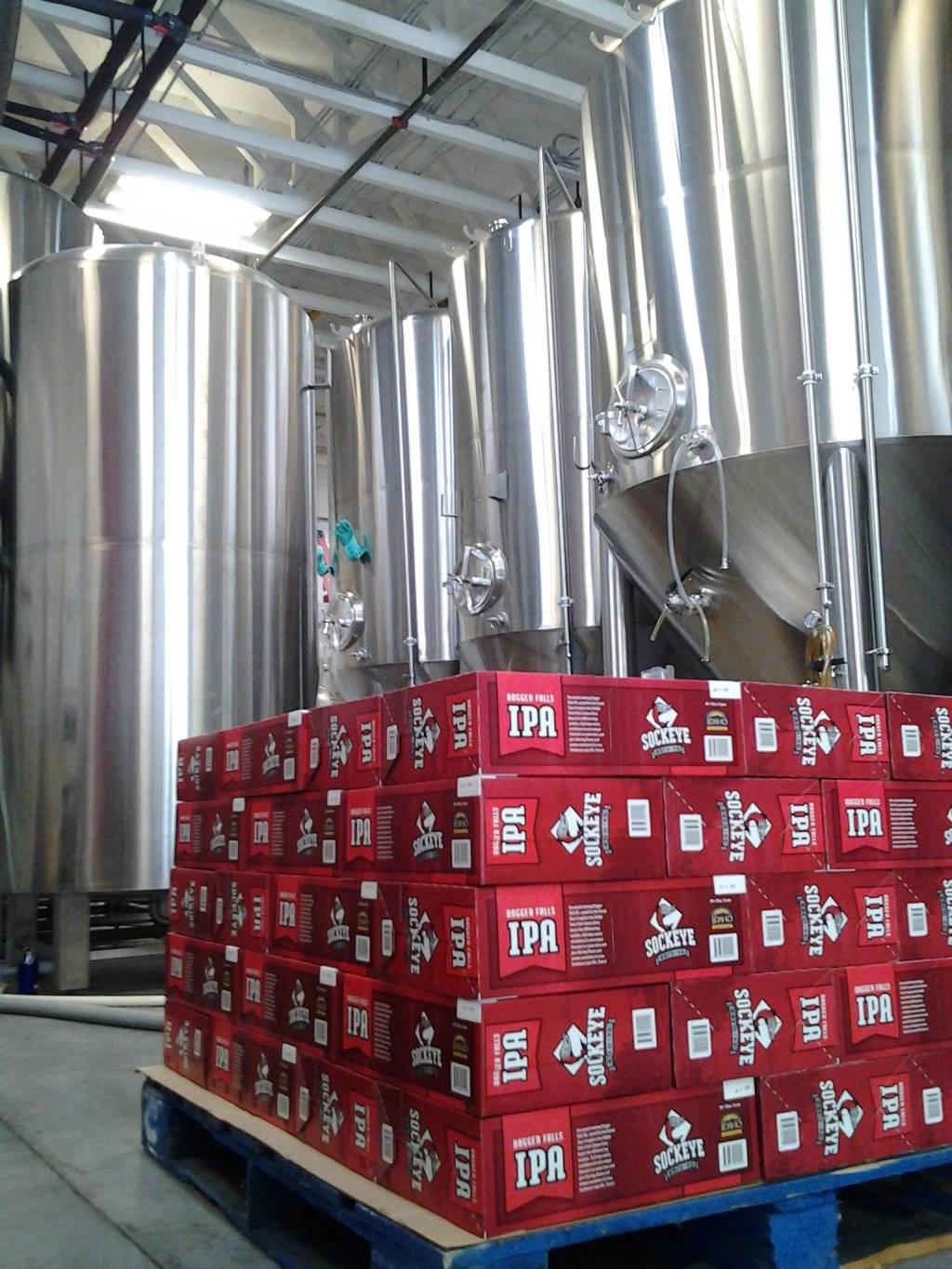 To get your hands on a Beer Grows Here Beer Box, visit IdahoBrewers.org/shop to place your order from April 12-14. Note: There are only 100 boxes available, so don't delay! Beer boxes will NOT be shipped and must be picked up April 26-28 at participating locations in Boise, Coeur d'Alene, McCall, Moscow and Pocatello. Specific locations and instructions will be shared via email to those who place an order.
Half the fun of enjoying a crisp and hoppy or dark and creamy pint is the time spent chatting with friends, old and new. For those looking for a more experiential way to celebrate ICBM, the Idaho Brewers United Virtual Scavenger Hunt is for you! Whether you roll solo or find ways to safely collaborate with your friends to complete challenges, here's how to participate:
Follow Idaho Brewers United on Facebook and Instagram (the event runs April 12-23, with announcements and instructions being posted throughout each week).
Participants will be given a number of challenges to complete, competing with others to win beer-themed prizes.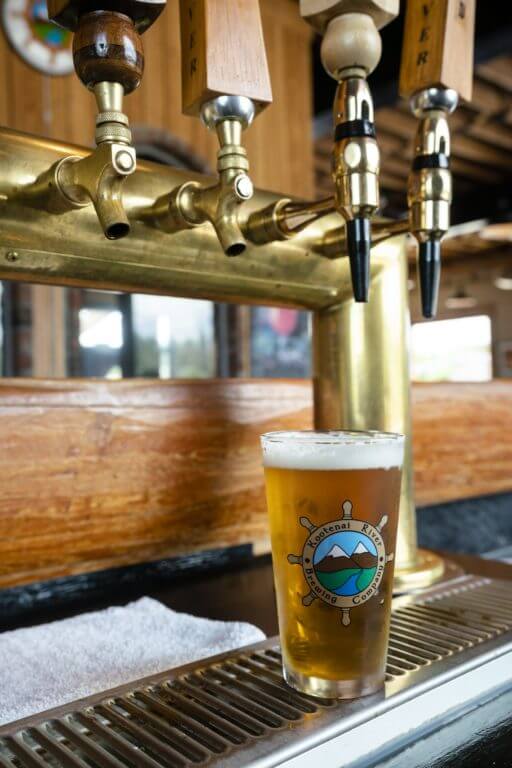 Stay Tuned to All the Details
IdahoCraftBeerMonth.com, the hub for information around the month-long celebration, just relaunched with a new look and resources to make the most of April's events. On the website, you'll find details for all official ICBM events, local events hosted by craft breweries and taphouses around the state and content to keep you inspired all month long (and year) long.
Please drink and enjoy Idaho craft beer responsibly.

Published on April 1, 2021