Sara Sheehy worked in partnership with Visit Idaho to create this Travel Tip.
Stretching from Shoshone to Stanley, the Sawtooth Scenic Byway is, in my biased opinion, one of the most beautiful routes through Idaho. From lava-filled high desert to the jagged peaks of the Sawtooth Mountains, this scenic byway has sweeping views, creature comforts and access to some truly spectacular outdoor recreation.
As I live in the Wood River Valley, I often have the opportunity to drive all, or part of the Sawtooth Scenic Byway's 116-mile length. Here are just a handful of the highlights along this route, traveling from south to north.
Shoshone and Lava Tubes
The Sawtooth Scenic Byway begins in a Shoshone, one of the oldest towns in central Idaho. Shoshone was once a bustling stop on the Union Pacific Oregon Shortline railroad—its depot was the transfer point for the Ketchum Branch. This north-bound railroad spur was frequented first by miners, then by sheep ranchers, and then by tourists on their way to the ski slopes at Sun Valley Resort. The town boasts an extra-wide Main Street, which accommodates four lanes for vehicle traffic and four sets of railroad tracks.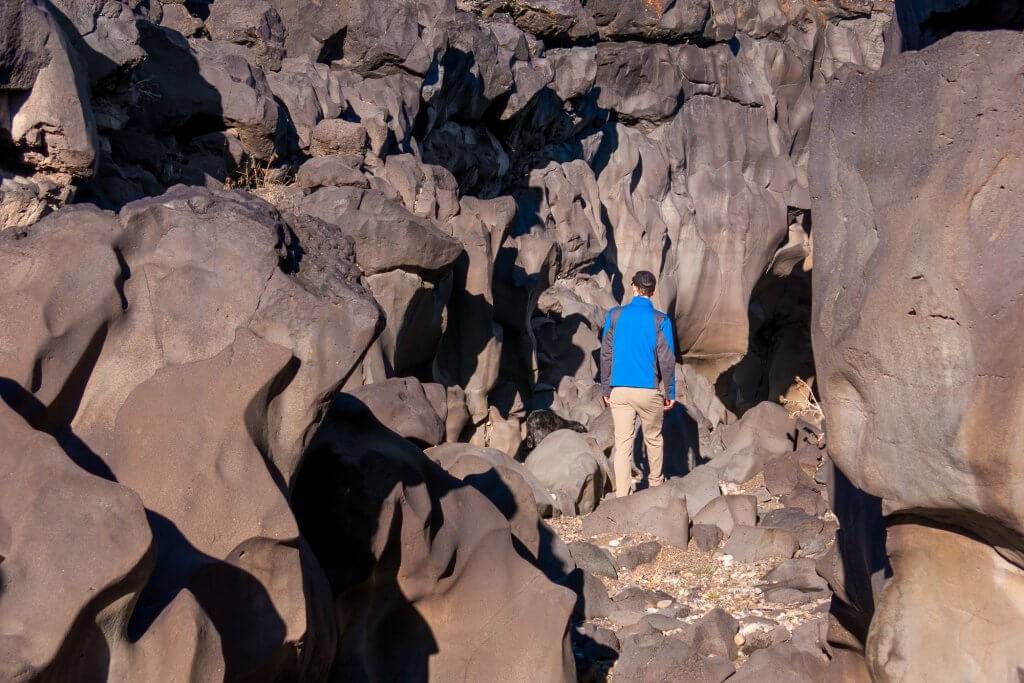 Heading north from Shoshone, the scenic byway traverses beds of volcanic lava—look closely to see where the rock peeks through the sagebrush. Feeling adventurous? Get up close and personal with an off-trail hike through Black Magic, a canyon of water-carved basalt that the Big Wood River has shaped over thousands of years. A visit to Black Magic Canyon is dependent on the irrigation season which runs mid-March to mid-October and water could potentially show up at any time during those months. Outside of those months, exploring the canyon is an option, but be mindful of any precipitation as any water in the canyon could be dangerous.
Accessing Black Magic can be a challenge but exploring the unique Shoshone Ice Cave is not. Located just off Highway 75, Shoshone Ice Cave offers guided tours of an underground lava tube every hour from 10:00 AM to 6:00 PM daily, with additional tours on the half-hour during peak season. No matter how high the thermometer goes outside, the ice-filled cave stays a refreshing 23 to 33 degrees Fahrenheit.
Back on the highway, it's a quick drive over Timmerman Hill to the Wood River Valley.
Eat and Stay
Grab a bite to eat at the Shoshone Snack Bar, a quintessential roadside eatery serving hamburgers, fried dinners and huge helpings of ice cream. Semi-developed campsites line Magic Reservoir; otherwise, plentiful lodging options are available in the Wood River Valley.
The Wood River Valley
Cresting Timmerman Hill, the Wood River Valley unfolds below you. Hemmed in by five mountain ranges, the valley narrows as you travel north along the Big Wood River. Bellevue, home to large ranches and a growing community, is the gateway to the valley. Take a break from driving with a short hike and a quick swim at riverside Howard Preserve. Across town is the southern terminus of the Wood River Trail, a paved, 20-plus-mile paved bike and walking path that stretches to Ketchum.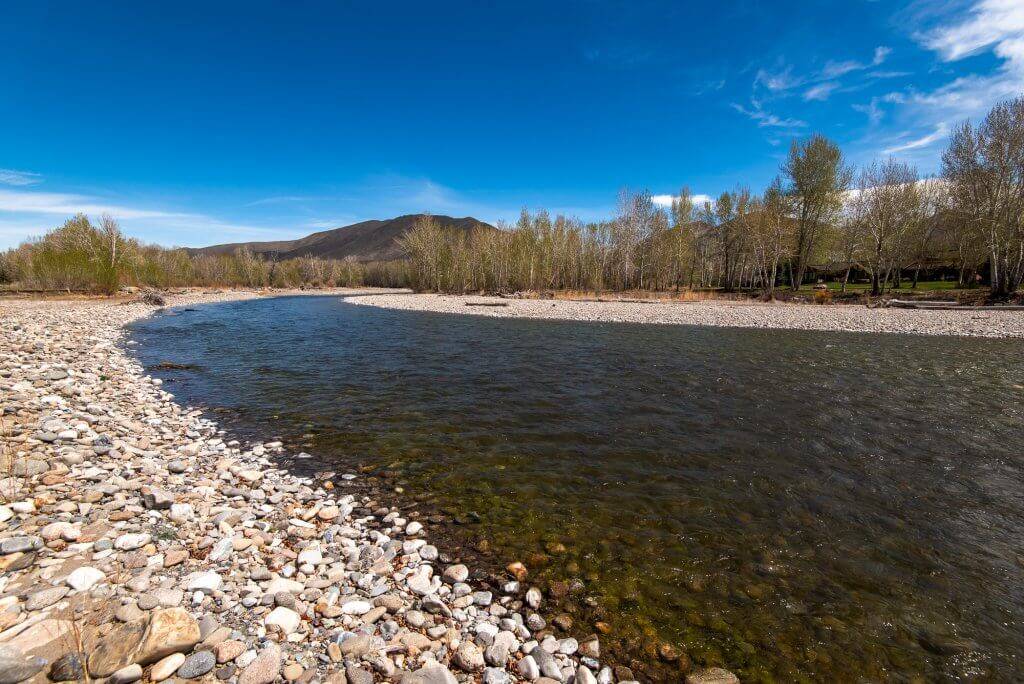 A few miles north in Hailey, swing into the Visitors Welcome Center for an information desk, maps and brochures. Next door, the world-class Hailey Skate Park, built by Dreamland Skateparks, has concrete features for all levels of skaters, including a 16-foot full pipe for experts. If you've worked up a sweat in the park, the nearby Blaine County Recreation District Aquatic Center offers day passes to their two family-friendly outdoor swimming pools, open seasonally.
Bellevue and Hailey are where the locals hang out and live, but for tourists, Ketchum and Sun Valley are the main attractions. Ketchum is a one-time rough-and-tumble mining town that has evolved through the years into a destination for those looking to soak in the charming downtown (which retains some of the original buildings from the late 1800s) and the expansive natural beauty that surrounds it. Its neighbor Sun Valley, located just a mile down the road, opened in 1936 as North America's first destination ski resort. In the summer, the ski slopes turn into hiking trails and mountain bike routes, making this resort a sightseer's paradise.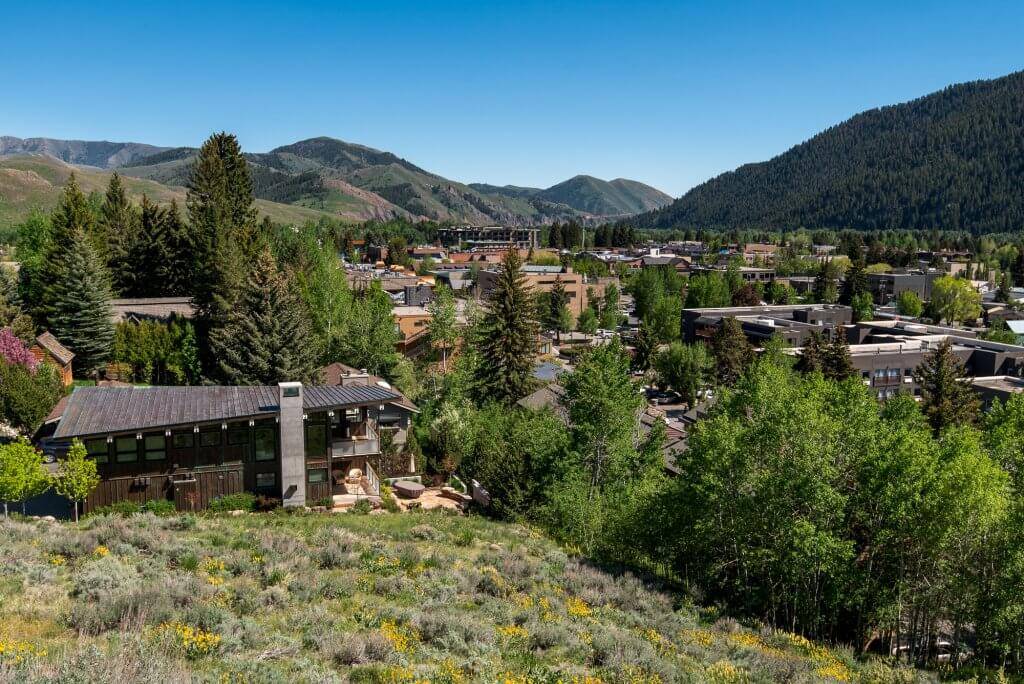 Make your way to the Sun Valley Village for an Austrian town square vibe, beautifully maintained gardens, a year-round outdoor ice rink, two golf courses and the free symphony at the open-air Sun Valley Pavilion. In Ketchum, take a short walk to Knob Hill for a panoramic view of the town and mountains beyond, then enjoy downtown's wide variety of boutique shops, art galleries, restaurants and cafes.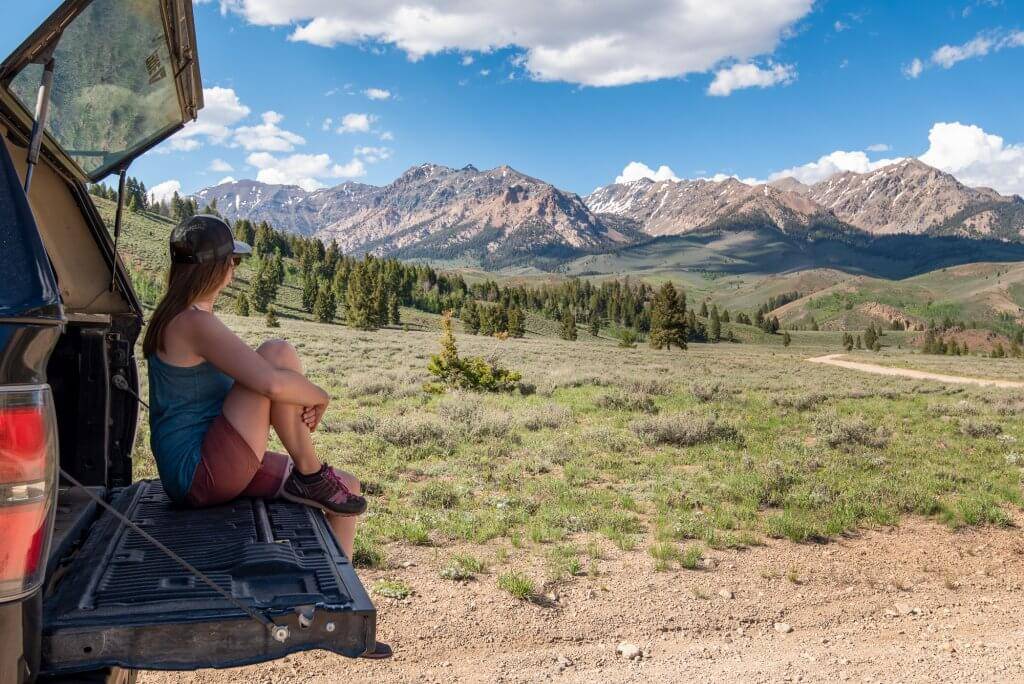 Just north of Ketchum lies the Sawtooth National Recreation Area, a 756,000-acre natural area filled with mountains, meadows, alpine lakes and both front country and backcountry trails. Stop at the North Fork Visitor Center for trail maps, books, brochures and a small natural history museum. Driving north along Highway 75, you're surrounded by public land, except for a few well-marked private inholdings. Swing into any pull-off or parking lot to get out and explore.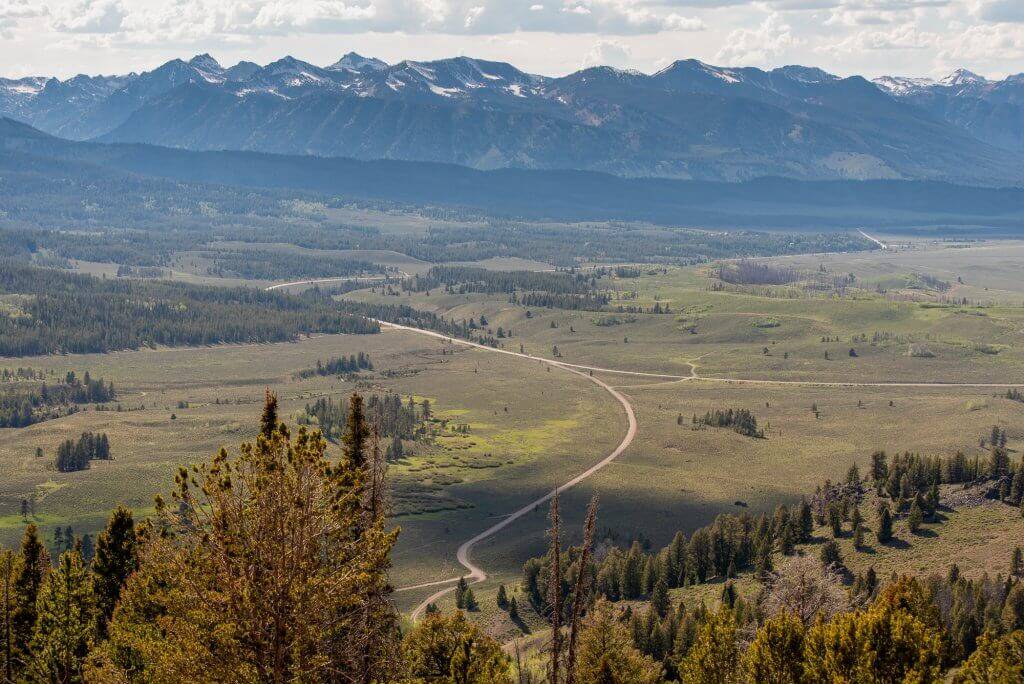 Twenty-two miles north of Ketchum is Galena Lodge, a community-owned day lodge in the center of a network of summer and winter recreation trails. The lodge itself offers breakfast, lunch and snacks during the summer, as well as mountain bike rentals and lessons, yurt rentals and weekly wagon ride BBQs.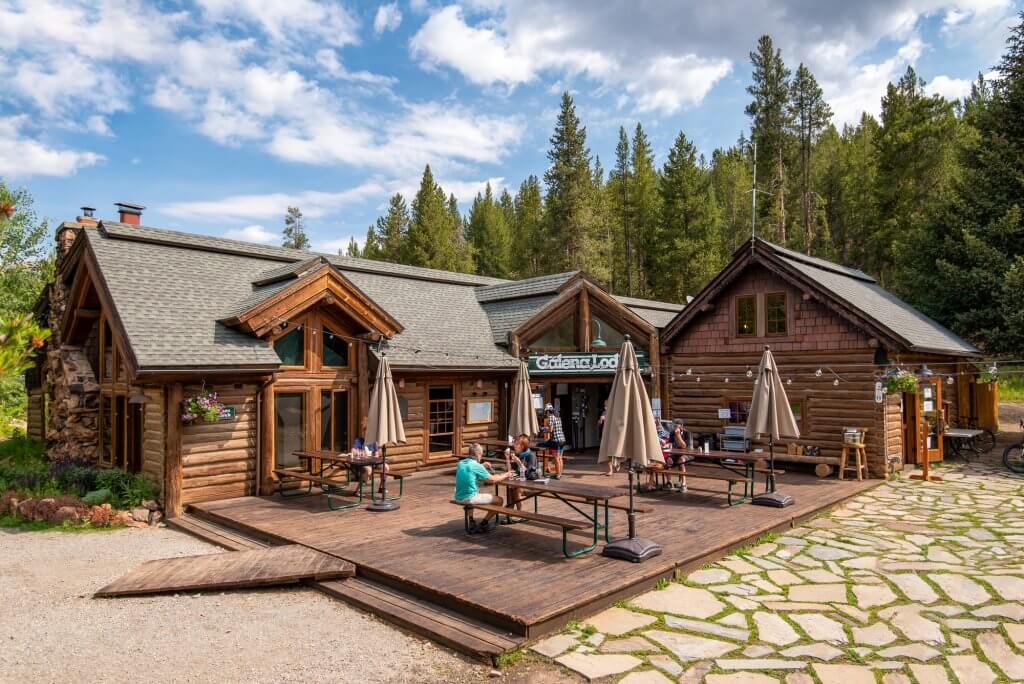 From here, it's a short drive to the top of Galena Summit, an 8,701-foot mountain pass that divides the Wood River Valley from your next destination—the rugged Sawtooth Mountains.
Eat and Stay
Food and lodging abound in the Wood River Valley, from Bellevue all the way north to Galena Lodge. You'll find many more hotels in towns than campsites, including the Wood River Inn & Suites in Hailey and the Limelight Hotel and Knob Hill Inn in Ketchum. Sun Valley Resort has two lodges, condo rentals and an on-site spa.
Locally owned farm-to-table-style restaurants are the norm, though you'll find everything from breakfast cafes to slope side dining to rooftop bars to taco lounges. Check out a list of all the dining options at Visit Sun Valley.
The Sawtooths
The view as you drop from Galena Summit into the Sawtooth Valley is one that you won't soon forget. The valley stretches north as far as your eye can see, while to the west, the jagged peaks of the Sawtooth Mountains reach toward the sky. With 57 peaks over 10,000 feet in elevation, this mountain range is one of the prettiest and most striking in the United States. Take it all in by pulling off at the large scenic viewpoint just past the summit. From here, you look down into the headwaters of the mighty Salmon River, which flows for 425 miles and is home to the longest Pacific sockeye salmon migration in North America.​​​​​​​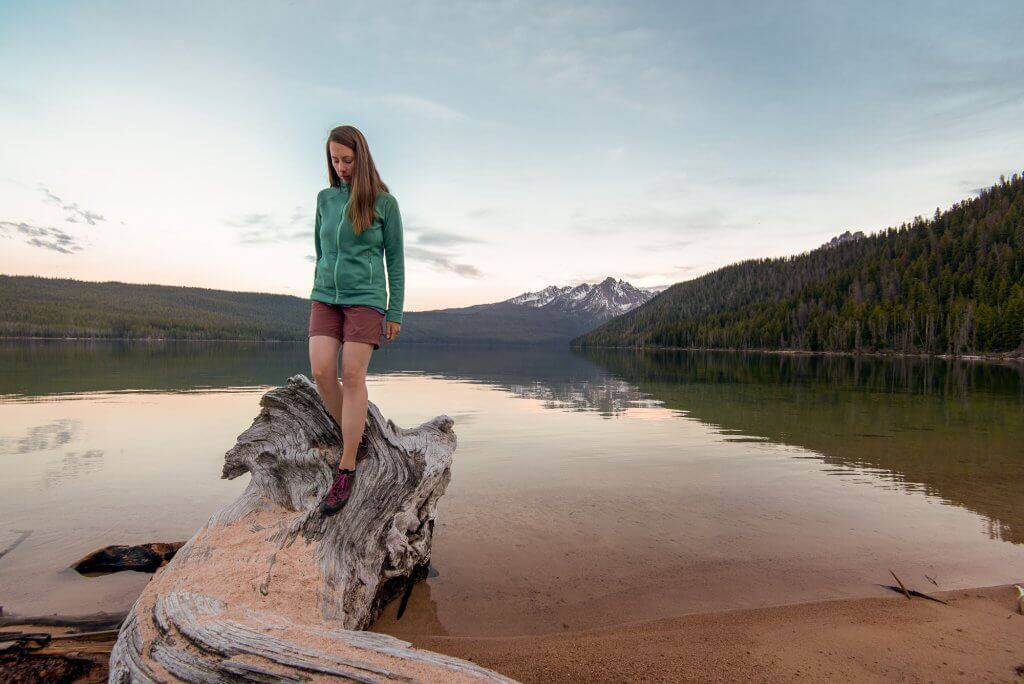 Down on the valley floor, stop in at Smiley Creek Lodge for a huckleberry ice cream or a sit-down meal. Between here and Stanley, three large alpine lakes are easily reachable by vehicle: Alturas, Pettit and Redfish Lakes. Each has a day-use area for beachgoers, along with a boat ramp, hiking trails and stunning views. The road to Alturas is on the left soon after Smiley Creek, with the road to Pettit just a few miles beyond. These two lakes have limited amenities, but if a quieter experience is what you're after, you're most likely to find them here.
Further north is Redfish Lake, easily the most popular and biggest of the three lakes. On the way there, take a tour of the Sawtooth Fish Hatchery, a large facility on the Salmon River that rears Chinook and sockeye salmon and provides excellent information on fish migrations and spawning. At Redfish Lake, you'll find seasonal Forest Service campgrounds, a full-service lodge and restaurant, public beaches and a visitor center. An on-site marina offers boat rentals, lake tours, moorings, and a boat shuttle that whisks hikers across the lake to the designated wilderness on the other side. ​​​​​​​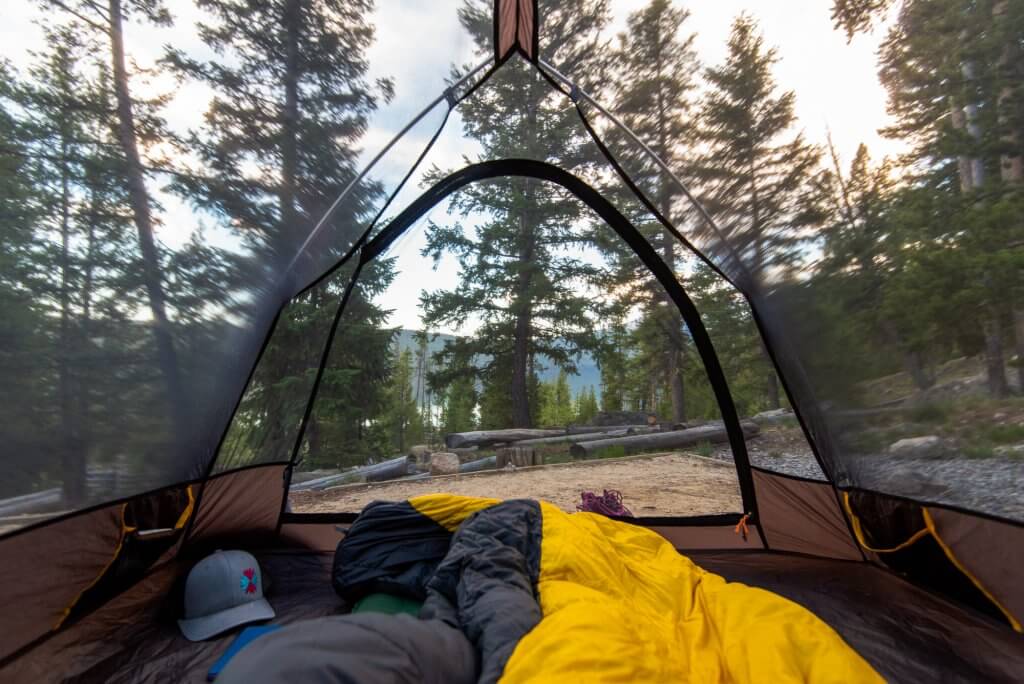 Redfish Lake is lovely for a day visit, but to get the whole experience, book a campsite and stay the night. The Sawtooth Valley is home to the United States' only Dark Sky Reserve, which is the highest tier of dark sky classification. The stars come alive here.​​​​​​​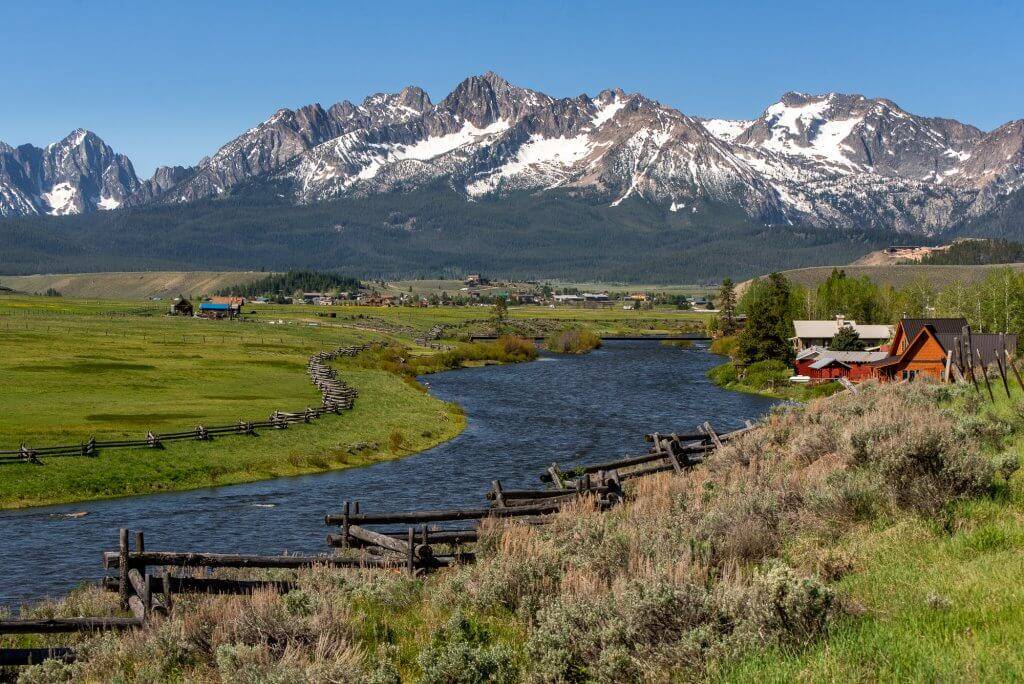 The final stop on the Sawtooth Scenic Byway is Stanley, a year-round community of about 70 people that welcomes tens of thousands of visitors each summer. Hiking, biking, horseback riding, rafting, paddling and soaking in natural hot springs are popular activities. Downtown Stanley is home to a handful of restaurants, and the surrounding area has a variety of lodging options, from cabin rentals to hotels to camping. Grab a coffee to go and drink it at beautiful Pioneer Park to wrap up your journey on this most scenic of byways.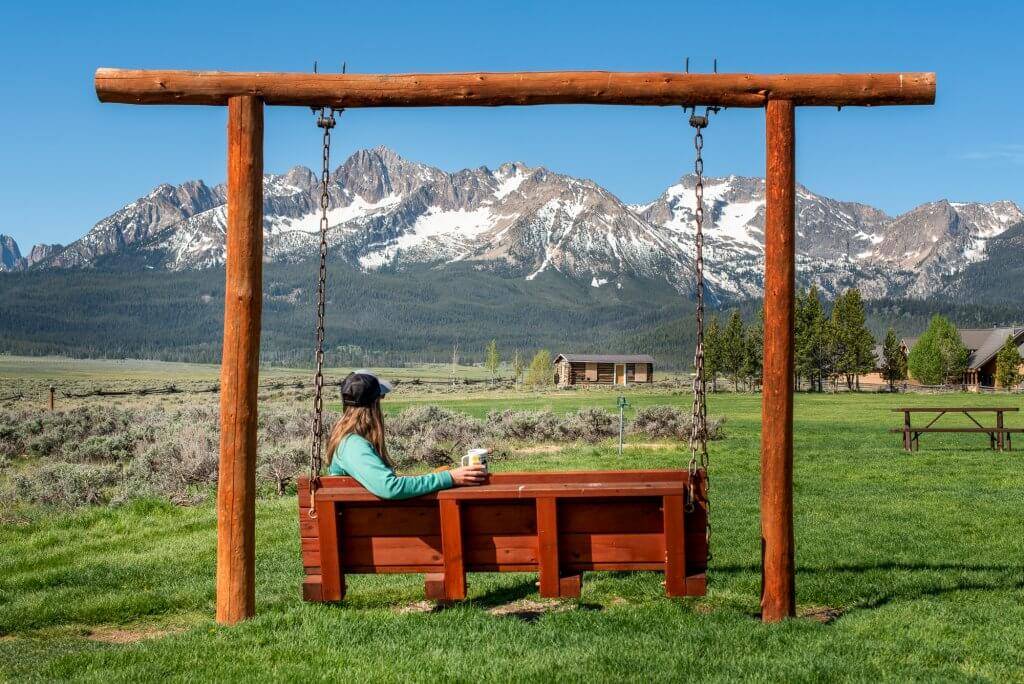 Eat and Stay
There are three main areas to eat in the Sawtooth Valley—Smiley Creek, Redfish Lake Lodge and Stanley. Each area offers lodging options, as well. In Stanley, be sure to check out the mountain-town vibes of Stanley Baking Co. for breakfast or lunch and the tasty dinner fare at the Stanley Supper Club.
Feature image credited to Sara Sheehy.
Sara Sheehy is a writer and photographer who travels the world seeking wild places and great stories. When she's not on the road, Sara spends her time exploring the mountains around her home base of Sun Valley, Idaho.

Published on July 20, 2021