This is a sponsored post.
When I think of my childhood, I think of the South Fork of the Snake River. I remember the hours spent napping in the front of the drift boat, the collections of driftwood I'd take home, and the Dutch oven dinners around a glowing fire. Born and raised in Idaho, my parents took me on my first trip down the South Fork at six months old. I spent as much of my childhood on the river as in any playground, library, or classroom.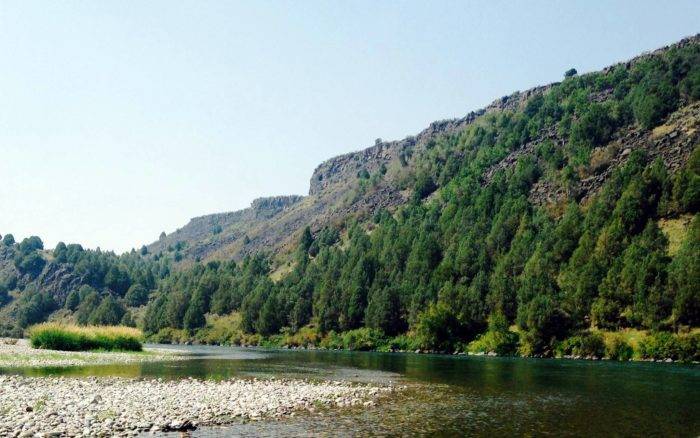 Recently, I returned to the river with my parents and my 3-year-old son. While this stretch of water is world-renowned for fly fishing, it is also a fantastic destination for families seeking a scenic, unique, and wild river experience.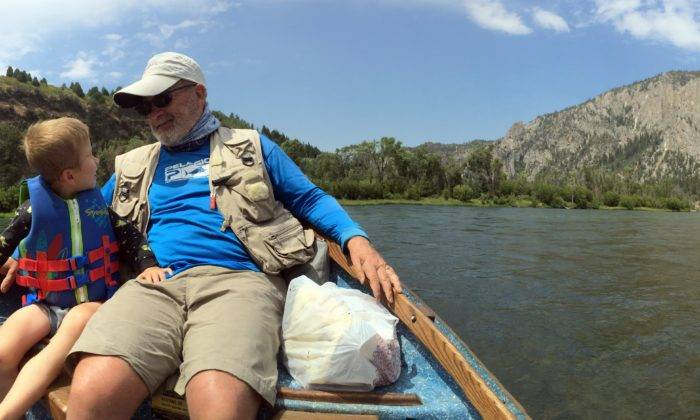 The South Fork is a 66-mile stretch of river that flows across southeastern Idaho. The "canyon," which is, in my opinion, the most beautiful section of the river, is a shorter subset of water that begins at Conant boat access. This isn't a whitewater trip (although there are a few Class 2 rapids), but what the float lacks in adrenaline it makes up for in scenery, wildlife, and the opportunity for family bonding.
An overnight trip in "the canyon" is particularly special. It provides the time and space to explore the river banks and to imagine a historic place where velociraptors might still roam (that's what I pretended as a kid anyway). Unlike a crowded campground, the only noises are the sound of the river rushing past, the crackling embers of the fire, and children's laughter.
We began our float on a sunny, summer Saturday morning at the Conant boat launch near Swan Valley. There's a store there where you can arrange for a shuttle and buy fishing licenses, and a short boat ramp that serves as the launching point for adventure.
As we entered the canyon on our first day of the float, peace descended over our group. My boy, always the chatterbox, became quiet as he focused on casting his fishing line. I took the rare moment of silence to breathe in the river and listen to the sound of the water crackling on the bottom of the boat.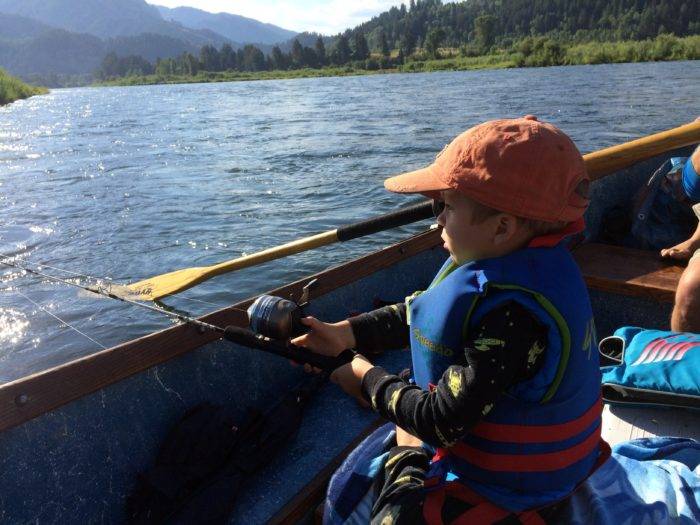 We hadn't been floating for long when we saw our first wildlife of the trip – a bald eagle. Our son, who is obsessed with animals, squealed with delight. The canyon is a migratory corridor for a wide variety of wildlife and is home to 126 bird species. Over the course of the weekend, we saw more bald eagles, golden eagles, beaver, and even had a moose swim across the river directly in front of our boat.
At our first rest stop, we anchored the boat to a sandbar. My dad fly fished while the rest of us swam in a mellow side-channel and made sandwiches for lunch. Although it wasn't in the forecast, a few rain clouds moved in and we continued down the river with our umbrellas up. The boy and I cuddled in the bow of the drift boat, resting and listening to raindrops fall on the water.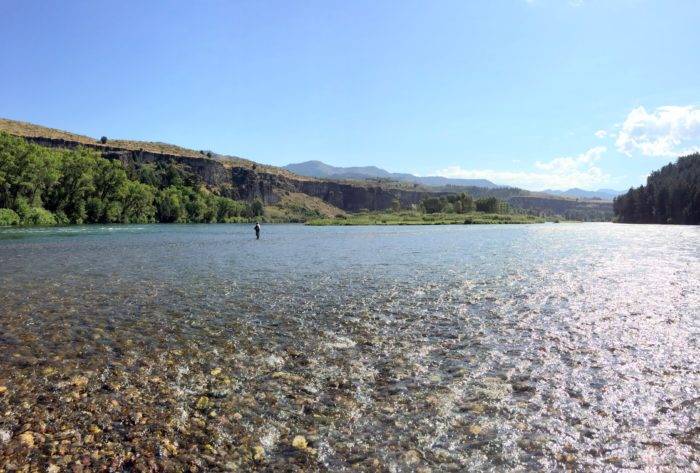 When I was a kid, you could float for long stretches of river without seeing a soul, but on this trip we had a bit of trouble finding a camping spot. The BLM has a limited number of designated dispersed sites on the river which keeps the experience remote and sustainable for future generations but can make it difficult to find a spot on busy summer weekends.
In the end, we found a perfect site and pitched our tents near the riverbank. A narrow shallow section of river provided a place to swim and to chill our drinks. After taking a dip, we set out for a hike. Nearly all of the campsites along the river have access to hiking, but the trails are often primitive so make sure to bring good shoes.
Hungry from swimming, fishing, and hiking, we roasted hotdogs and s'mores. Fires are allowed in the canyon as long as they are in an above-ground fire pan. By the time 9 o'clock rolled around, we were all so exhausted from the fresh air and exercise that we put out the fire, crawled into our sleeping bags, and fell asleep before the sun was fully set. A late night thunderstorm rolled in, waking up half the family, but I was too busy sawing logs to notice.
When the sun peaked up over the canyon walls, we rolled out of our sleeping bags and emerged into the cool morning air. Even in mid-summer, it was cold enough to put on a light jacket and ski hat. After eating instant oatmeal and drinking a pot of coffee, we broke camp, packed up, and headed back out onto the river.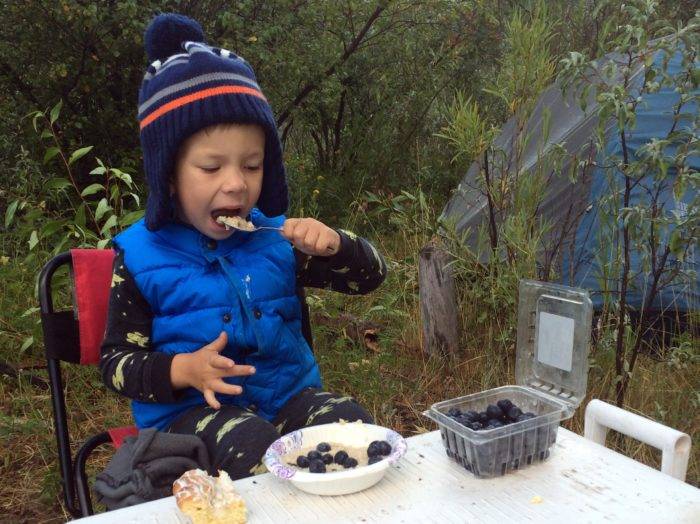 The day passed lazily much as the day before, but this time we were even more relaxed. At each stop, we would explore a new sandbar. On one, we built a "castle" with river rocks, and then used stick swords to play The Three Musketeers-"All for one, and one for all."
The only disappointment from the trip was that it was over too soon. While the South Fork provides an easy weekend trip, if you have more time to spend, a longer, slower float would be even better.
Logistics and Packing List
If you choose to do this trip self-supported, start from the Conant boat launch near Swan Valley and pay for a shuttle to have your vehicle and trailer dropped off at the Byinton take-out. While most people do this float in a drift boat, it would work just as well with a raft or with kayaks.
You will need to have a self-issued river permit that you can buy at the boat launch. In addition to a copy of the permit, you must also carry the following with you on the river:
Personal flotation devices for all members of your party
A whistle or other noise-making device
A fire pan
A portable toilet
A throw bag / safety rope
Water or water filtration device
Maps and dispersed camping information can be downloaded from the BLM.
All photos, including the feature image, are credited to Kristen Bonkoski.
Kristen Bonkoski was born and raised in Idaho, where she loves adventuring with her husband and son. She writes about biking with kids on her blog, Rascal Rides.

Published on April 18, 2017