Learners and Makers worked in partnership with Visit Idaho to create this Travel Tip.
Our family of four had been looking forward to Idaho summer travel adventures. Boise amazed us with how much we could do together, even in a couple of days. As the Gem State's largest city, Boise is big enough to be a perfect summer vacation home base for family friendly, accessible activities. Yet it's small enough so you can spend less time driving and more time doing.​​​​​​​
From surprising heart-of-the-city adventures to nearby options that put you in the heart of the hills in less than an hour, get ready for an amazing 48 hours full of family travel fun in Boise.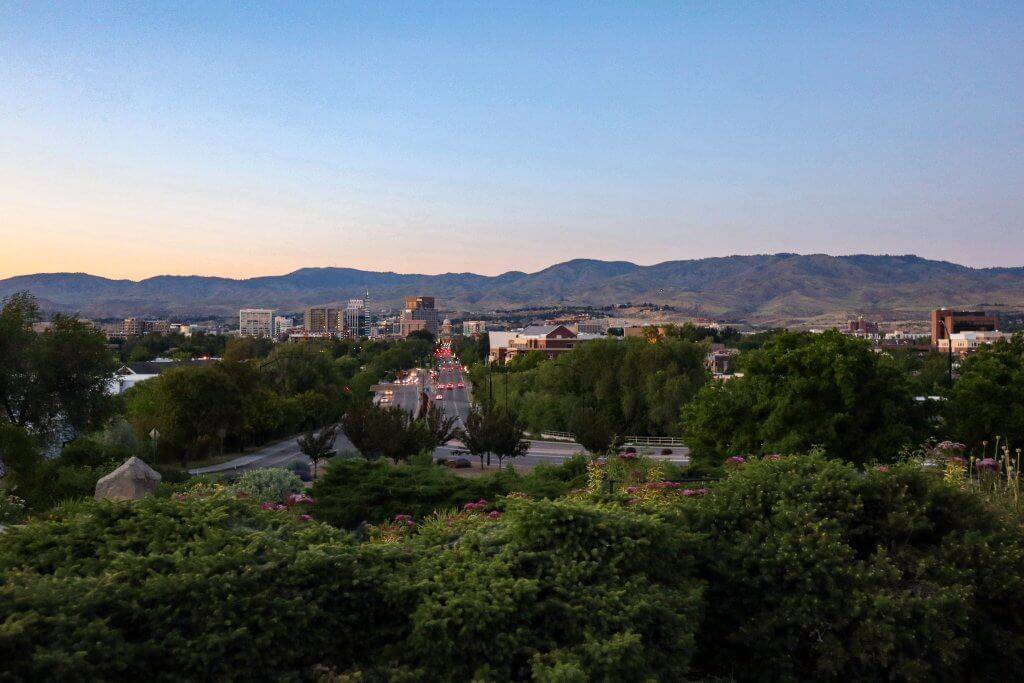 All Day Water Fun at Roaring Springs Waterpark
When summer temperatures rise, it's time to hear the call of Roaring Springs Waterpark (or head next door for inside play at Wahooz Family Fun Zone). Just off I-84 in Meridian, Roaring Springs offers families 20 water adventures that range from mild to wild. The park can also accommodate disabled visitors. This was important for our trip as my wife has one leg and uses crutches to navigate experiences like a water park.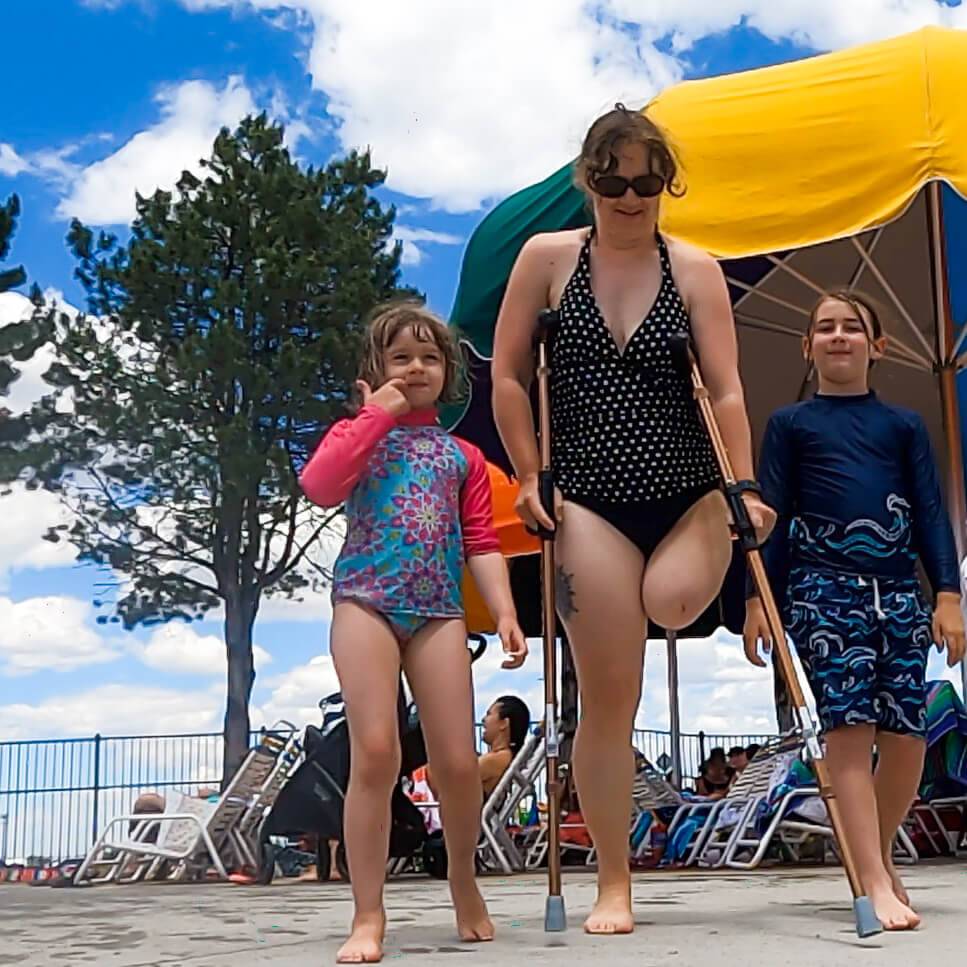 While our 6-year-old daughter and 9-year-old son romped in Bearfoot Bay's wading pools, we parents relaxed on poolside lounge chairs. The entire family can also laugh and play in the Leisure Lagoon or, for a relaxing float with a touch of thrill, circle the Endless River.
More adventurous water fans can start their engines at the 350-foot Racing Ridge or the dark tunnels of Rattlesnake Rapids. Icy thrills await on the downs-and-ups of the two-person Avalanche. For the ultimate roars at Roaring Springs, up to five riders can embark on the Mammoth Canyon Family Raft Ride—or you can see who'll brave the Cliffhanger's six-story drop! (Our son says that next time we come, he'll be ready.)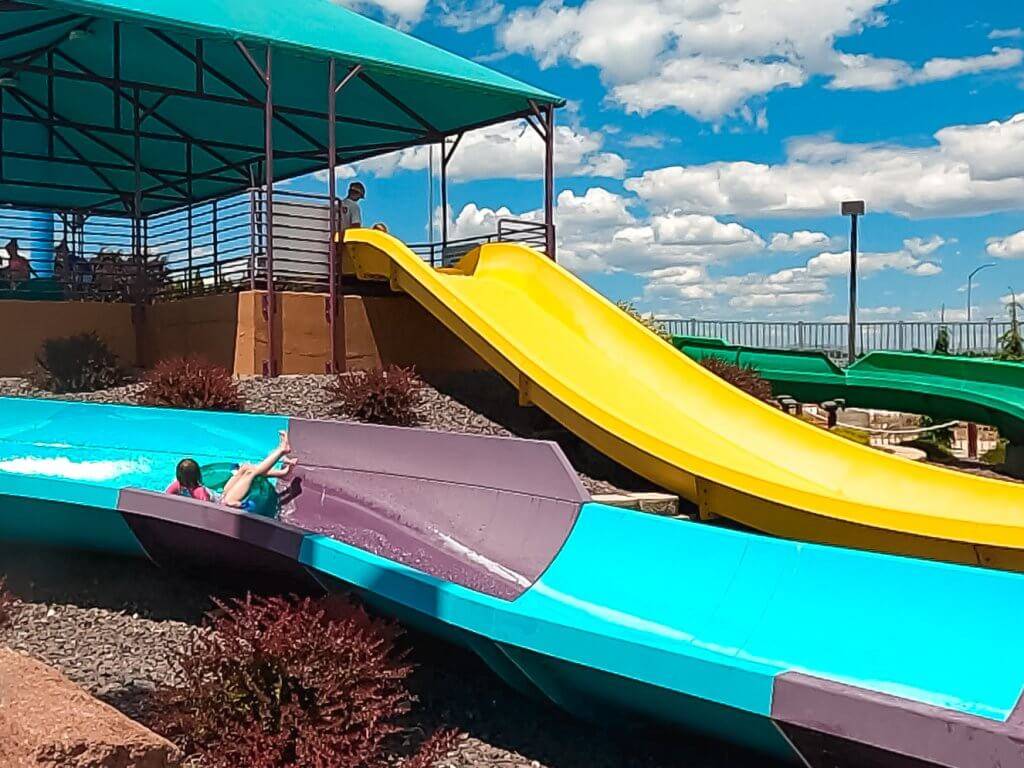 After all that excitement, my son and I caught our breath, a couple of inner tubes, and lots of good waves at the zero-depth-entry White Water Bay Wave Pool. From there it was easy to whet our thirsts and appetites with tasty food, cold drinks, and more.
Even better? With wide walking areas, serene bridges, and accessible attractions, disabled travelers can find their way around the park well too. For example, a lift is available at Leisure Lagoon, and some attractions, such as Little Splash Mountain Kiddie Play Area, have a zero-depth entry. My wife is an above-the-knee amputee, and the accessible stairs and handrails at Endless River's Double Trouble made it much easier for her to get in and out of the water .
Kayak, SUP and More Without Leaving Town
It's easy to imagine paddling a pond or a river in Idaho's world-famous backcountry… but what if you could do the same thing right in the heart of Boise? (And if you don't have your own gear, don't worry: Rent what you need from park-area companies.)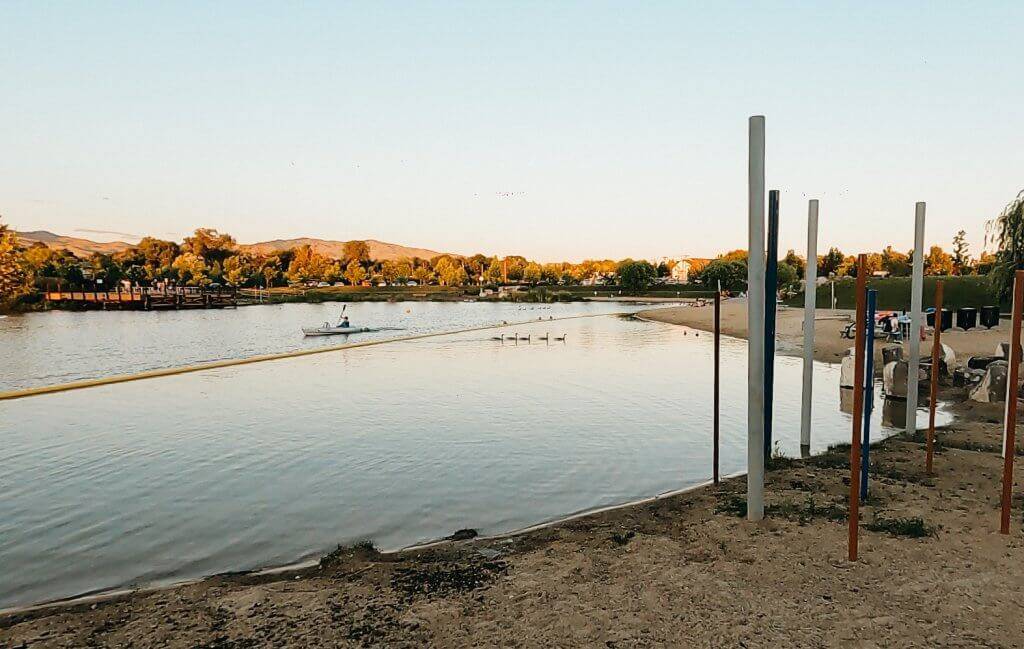 Esther Simplot Park |Boise
Of the 55 acres of Esther Simplot Park, 23 are calm water, ready for paddling. The rest includes green space, play areas, and picnic spots, all in the heart of Boise. When the kids weren't trying to chase me down in our kayak, they loved watching the geese by the water's edge. I loved knowing that they had a safe, shallow space to splash and wade while I paddled nearby.
Bernardine Quinn Riverside Park |Boise
"Quinn's Pond" offers 22 acres of paddlesport-friendly flatwater. During summer's long sunlight hours, even a late-evening float can give you a chance to watch the sun fade.
Eagle Island State Park |Eagle
The 545 acres of Eagle Island State Park offer families the chance to enjoy the water, trails, and the beach. Stick to land for picnics, walking trails and, depending on the season, a chance to tackle the park's waterslide or zip line. The sandy bearch and swimming area are a great way to enjoy a day at the park.
Let The Kids Play at Parks and Playgrounds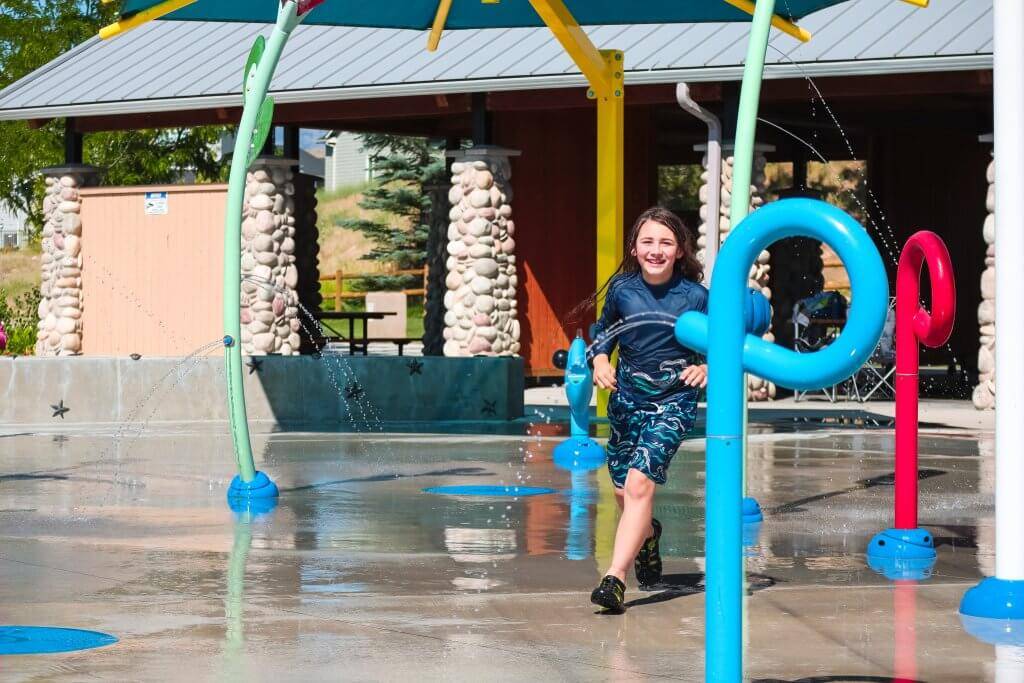 Keep these playground options in your back pocket for when the kids need to move.
Stephen C. Guerber Park | Eagle
Right next to the accessible play area, the kids can cool off at the splash pad. We sat at a nearby table to watch them squeal with anticipation of when the big water bucket would tip over again. With multiple sprayers and paths for playing, Stephen C. Guerber's splash pad was a perfect way for us to relax and cool off after a long day on the road.
Julius M. Kleiner Memorial Park | Meridian
Less than 20 minutes from downtown Boise, this park offers not only a playground and splash pad, but a labyrinth, arboretum, and courts for basketball, volleyball, and bocce ball.
Experience Nature in Town
Located near the the Boise River Greenbelt, the ​​​​​​​​​​​​​​MK Nature Center is an integrated indoor/outdoor experience that combines learning about wildlife, taking a family walk, and getting a dose of nature, without leaving town.​​​​​​​
We started with free grade-level scavenger hunts at the MK Nature Center's indoor Visitor Center. Life-size dioramas displayed a peregrine falcon, elk, grizzly bear, and more.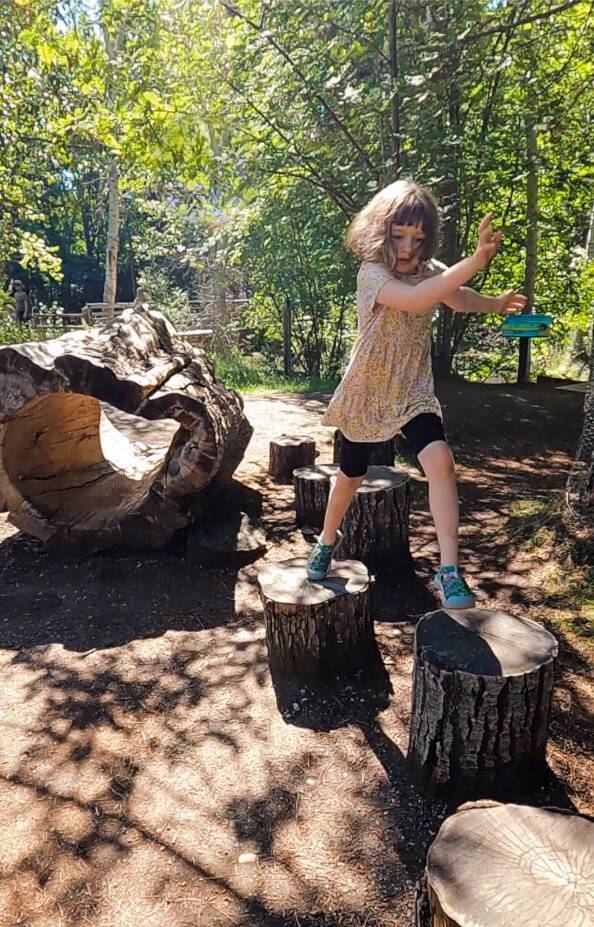 Outside, paved trails, boardwalks, and bridges provided shady relief, perfect when looking for the beaver dam. Have the camera ready for when the kids spot the giant sturgeon—and later, too, when everyone takes a turn lying down on the ruler bench to see how they compare to the big fish. Kids can also roost in a bald eagle's nest, or see what's swimming around through viewing windows at various spots.
Take the kids next door for a playground romp (or a stroll on the riverside trails of the 25-mile Boise River Greenbelt) at the adjacent Kristin Armstrong Municipal Park.
Head to Bogus Basin for Real Family Fun
Less than an hour's drive from downtown Boise, Bogus Basin encompasses 2,600 acres of mountaintop playtime for the whole family.
Boise's "community mountain" got its name back in the 1860s, after fraudsters got caught trying to peddle fake gold. Today, this recreation area is the real deal for winter fun as well as summer adventures.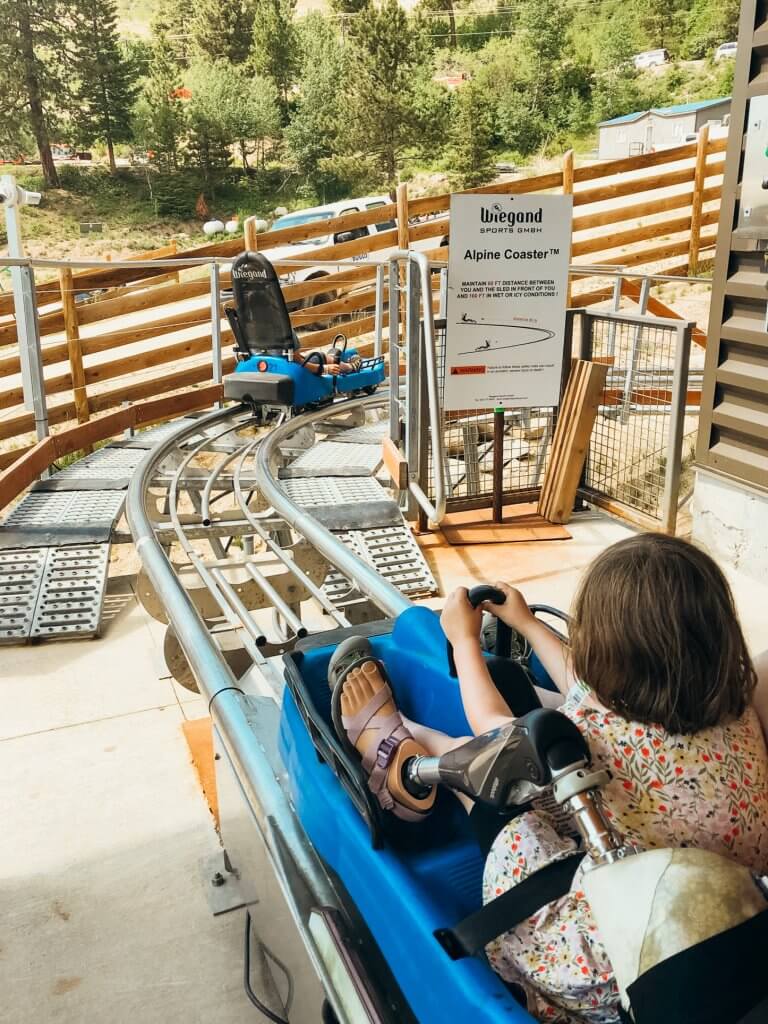 Choose your own speed on the Glade Runner Mountain Coaster. My wife and daughter enjoyed controlling their speed so much, they did the coaster twice. I loved the sky-high views of the mountain and the Boise area from the scenic chairlift. Our son raced down the 300-foot summer tubing run, bounced as high as he could on the bungee trampoline, and tried to see if he could hit the button at the top of the climbing wall.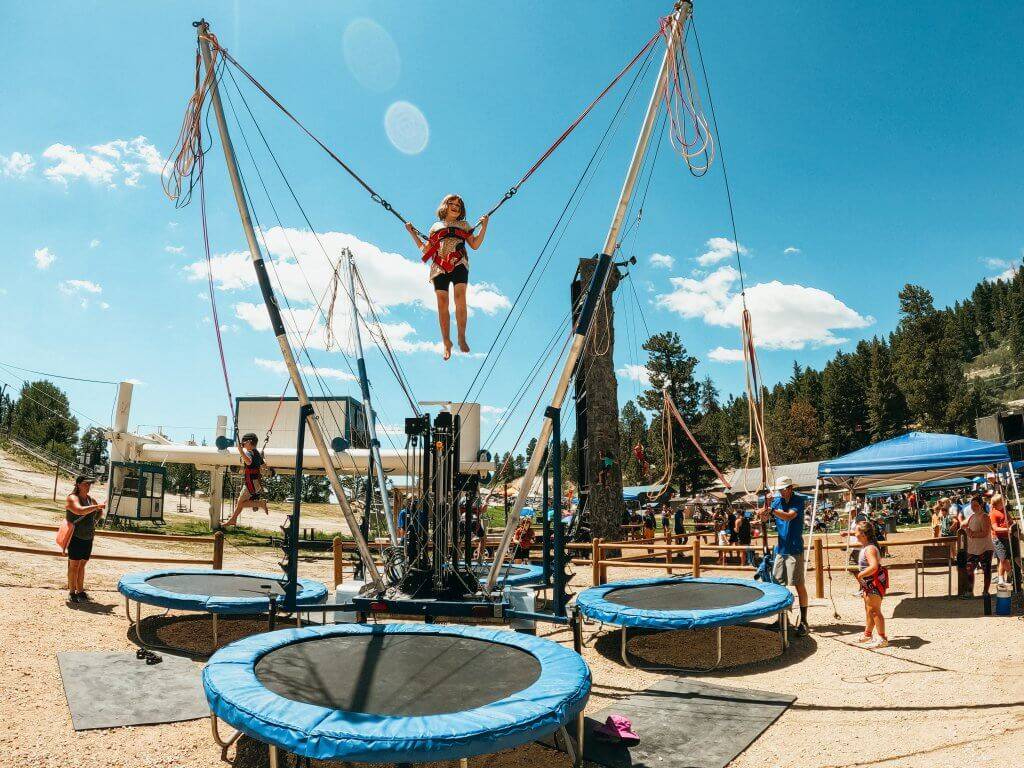 Fancy the sound of music? Time your visit for one of Music on the Mountain's free live concerts. If you prefer the sound of your thumping heartbeat, head out on one of Bogus's trails for hiking and mountain biking.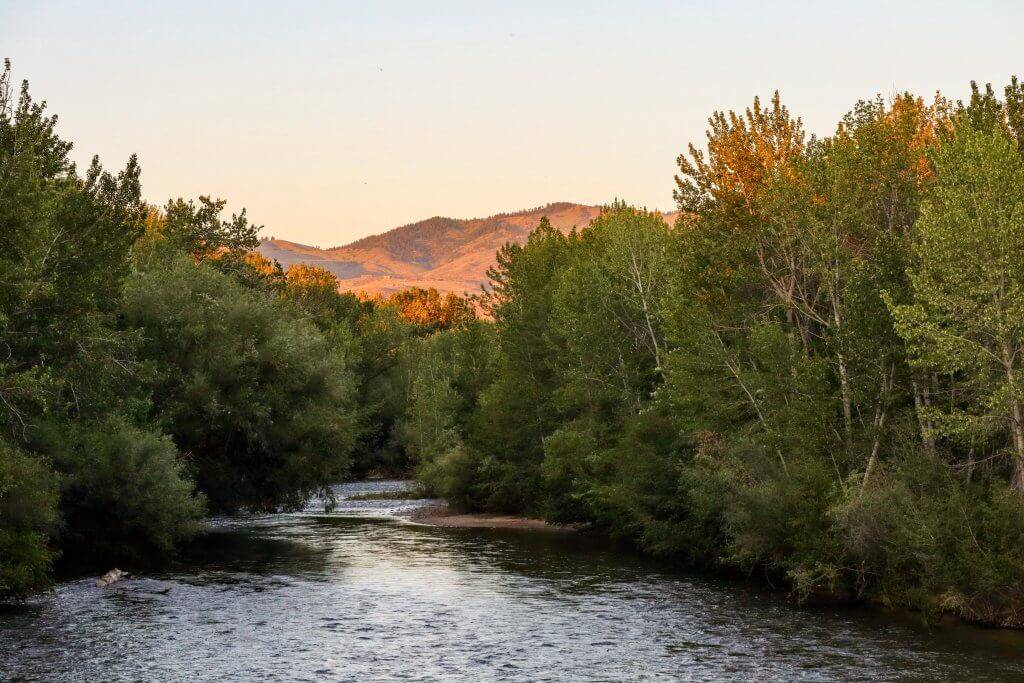 With so many activities, Boise helped us get the most out of our precious family summer vacation time. From nature walks to splash pads, heart-of-the-city paddling to nearby day trips, kids, adults, and disabled travelers alike will have an amazing trip to look forward to in Boise.
Feature image credit to Learners and Makers.
Some people say that when you have kids, you put your dreams on hold. We decided that having kids meant helping them learn how you make your dreams come true, big and small, every day. We are Learners and Makers: an amputee mom (Jodie), an involved dad (Anthony), and the two curious children (Connor and Aster). Follow our everyday adventures at home and around the world at LearnersandMakers.com.

Published on May 17, 2022