This is a sponsored post.
A day spent exploring a museum is a day immersed in a new reality. Museums are, at heart, community centers, providing opportunities to connect to history, culture, and the people around you. Idaho has over 100 museums, each with its own story to share. Here are six engaging, and sometimes wacky, museums to check out on your next trip.
Old Idaho Penitentiary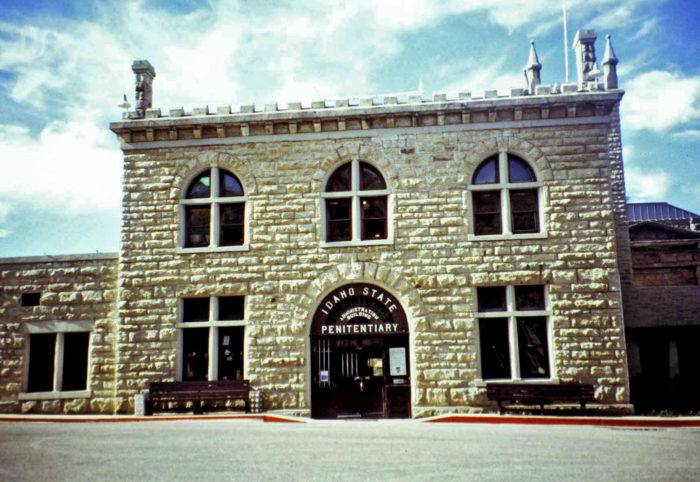 Locally known as the "Old Pen," the Old Idaho Penitentiary has a storied history in Boise. Opened in 1872 when Idaho was still a territory, it operated for over 100 years before closing to inmates in 1973.
Though some of the buildings on the property were burned or heavily damaged by riots in the 1970's, the stories of a century of inmates remain. The prison housed criminals from all walks of life: rich and poor, men and women, young and old (the youngest prisoner was a ten-year-old boy named James Oscar Baker). A visit to the Old Idaho Penitentiary may bring you uncomfortably close to imagining what it would have been like to live behind those bars.
Located in Boise, open seven days a week
Experimental Breeder Reactor 1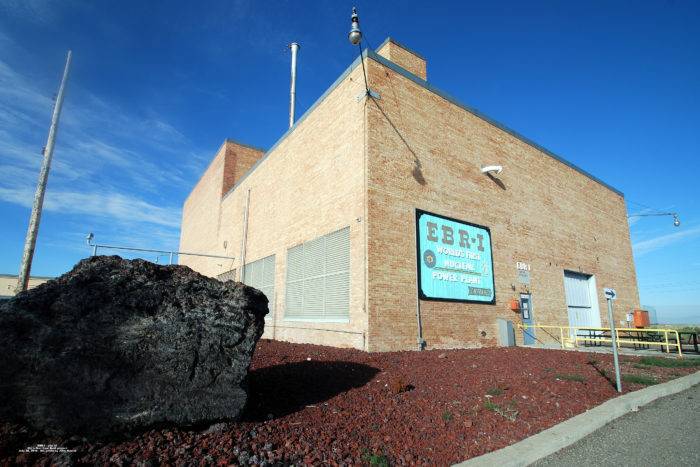 On December 20, 1951 the first electricity produced from splitting atoms occurred inside the walls of the Experimental Breeder Reactor 1, or EBR-I in Arco. Using a tiny reactor core, only eight inches in diameter, EBR-1 powered four incandescent light bulbs and changed the path of energy generation for decades.
Closed in 1963 and now a National Historic Landmark, EBR-I houses four nuclear reactors, a reactor control room, and other exhibits on the birth of atomic energy. Free guided tours bring the museum to life and garner rave reviews. When you're done swing by the town of Arco, the first town to be powered by atomic energy, and stop at Pickle's Place for an Atomic Burger and fried pickles.
Located between Arco and Idaho Falls, open seven days a week from Memorial Day to Labor Day
Museum of Idaho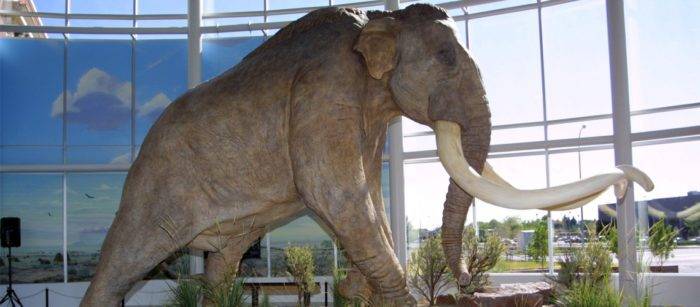 The Museum of Idaho guides visitors through the cultural and natural history of Idaho, and hosts nationally recognized traveling exhibits. The museum is well known for these traveling exhibits, designed to "bring the world to Idaho, and Idaho to the world."
Explore the artifacts and stories of the Intermountain West before diving into the latest exhibit. Past displays have included the wildly popular "Bodies: The Exhibition" and "Titanic: The Artifact Exhibition." With flashy features designed with children in mind, the Museum of Idaho is a great stop for families.
Located in Idaho Falls, open seven days a week
National Oregon/California Trail Center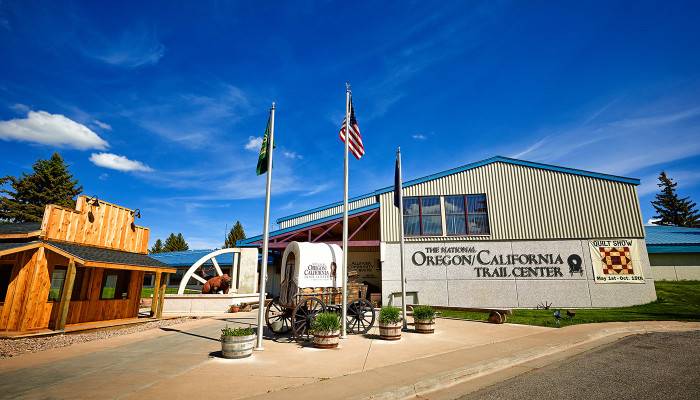 It's 1850 and you've packed your possessions in a small covered wagon, determined to make a go of it in the West. You've been traveling for four months and life on the trail is hard…harder than many of us could imagine today. The intriguing National Oregon/California Trail Center in Montpelier brings a taste of the journey to life.
The National Oregon/California Trail Center utilizes interactive exhibits paired with actors in period dress to tell the story of frontier travel. Walk through a gun shop and mercantile, ride a covered wagon, and circle up at the campsite to be transported back in time. All exhibits are indoors, making this a great stop no matter the weather.
Located in Montpelier, open seven days a week from May to October with group reservations available year round
Idaho Potato Museum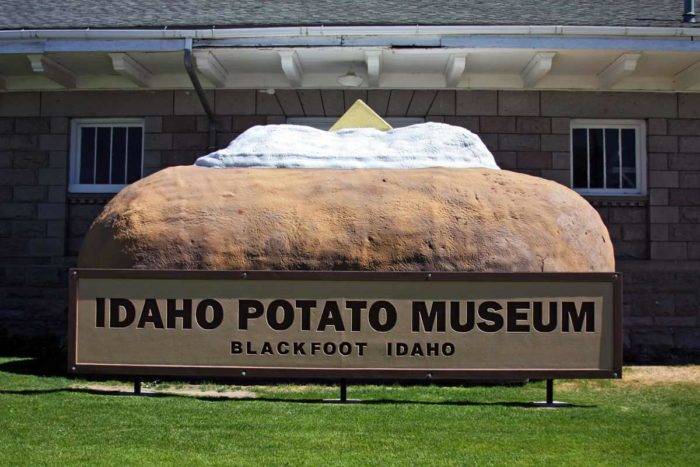 The quirky Idaho Potato Museum is hard to miss. Located in an Oregon Shortline railroad depot, the front is adorned with a larger-than-life baked potato that begs to be photographed. Inside the museum, things get more serious with an encompassing look at the history of the potato and potato farming.
In a state known for its potatoes (the state license plate is, after all, a steaming baked potato topped with a pat of butter) this museum tells a compelling story of the vegetable and includes artifacts, a spot for science experiments, and interesting films. An on-site café serves up potato-based snacks, and you can order a baked potato in advance online so that it's piping hot when you arrive.
Located in Blackfoot, open Monday through Saturday year round
Boise Art Museum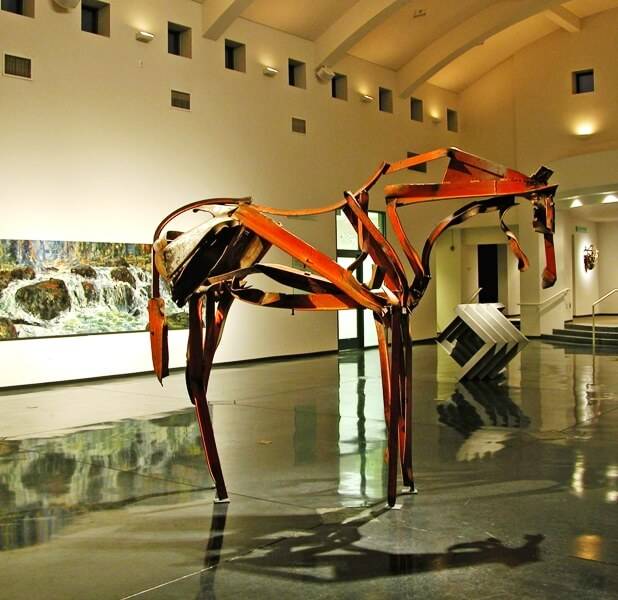 Go to an art museum to be inspired, to challenge your assumptions, or simply to see beautiful work on display. At the Boise Art Museum, take a deep breath as you step into the 1930's era Works Progress Administration building. Expanded multiple times over the years, the museum now houses a permanent collection focused on American art as well as space for temporary exhibits.
Temporary exhibits showcase artists from across the Northwest and beyond. The Boise Art Museum pairs the exhibits with classes and workshops for children and adults. Stretch your legs with a walk through the well-curated sculpture garden.
Located in downtown Boise, open Tuesday through Sunday year round
Check out other museums across the state to help inspire your inner history seeker.
Feature Image Credited to Museum of Idaho.
Sara Sheehy seeks adventure in the mountains of Idaho and beyond. She is the founder of Camp Academy, an online beginners guide to camping and hiking.

Published on November 21, 2017