Go west my friends, go WEST! Because if you don't, you will be missing out on some of the best SXS and ATV riding in the world. Hundred of miles of mountain trails await you in the beautiful State of Idaho.
And while there are numerous trail systems in the state, make sure not to miss Central Idaho. The area around Mackay to be exact. From this small western town, in every direction you will find incredible riding adventures. So much so, that one of the countries foremost ATV & SXS rallies takes place in Mackay every July, Rally In The Pines.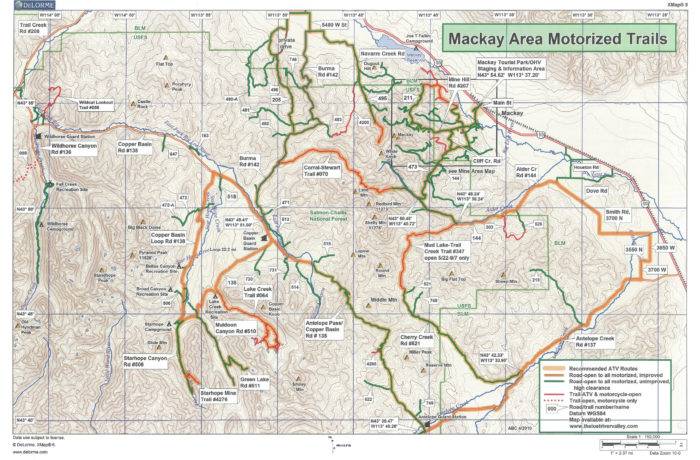 From Mackay if you go north, you will find the Big Lost River country. This area has a hundred miles of roads and trails up canyons and into the headwaters of a major river and countless streams.
Go south and you will ride into an area of geometric rock formation, called "The Needles". Here there is endless adventures. The Forest Service campground, Iron Bog is a great central location for many days of riding enjoyment. The road to Iron Bog is well maintained and there is drinking water and Forest Service Toilets available.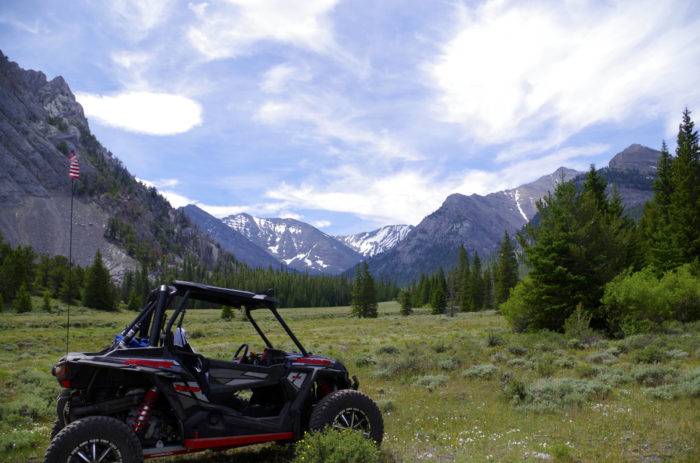 Just west of Mackay is a wonderful riding area, the Mine Hill. It is an old west mining area with four ghost towns that you can ride the loop and visit each. The Historical Society has done a great job of putting up historical markers and informational signs in this area. It is more than a good ride, you travel through history.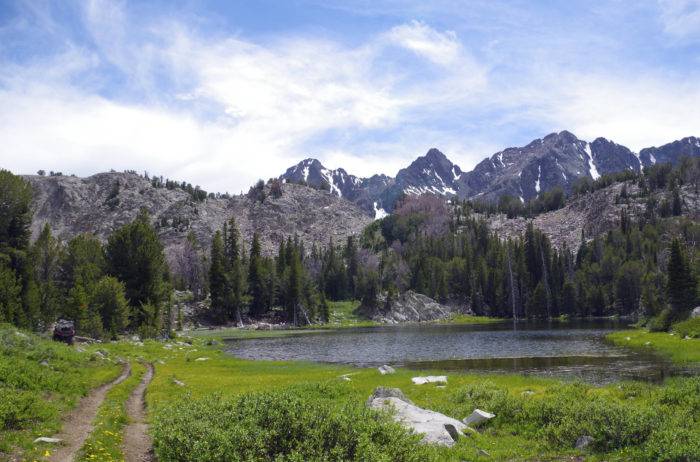 Then if you go further west of Mackay, you will be in the famous Copper Basin. The Copper Basin offers many offshoot roads and trails to ride. There is Big Lake, Long Lake, Star Hope and Antelope Pass to name a few. The Star Hope Campground in the Cooper Basin is a good one to camp at. There is easy access to it on a Forest Service gravel road. Again, water and Forest Service toilets are available.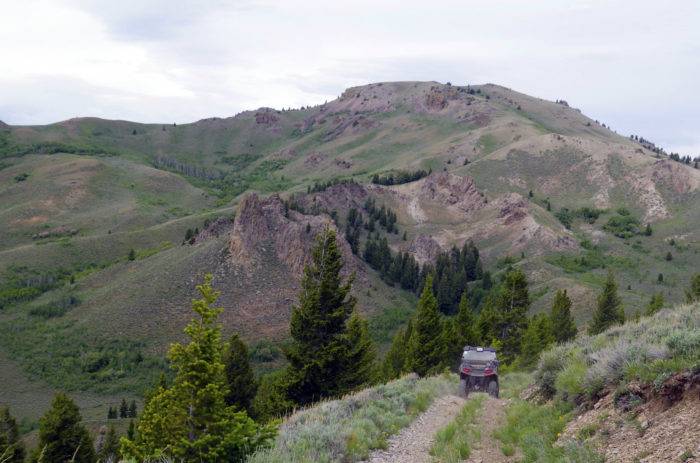 And when you ride east of Mackay, you will be riding on the backside of the tallest mountains in Idaho, Mount Borah, Leatherman Peak and Mount McCaleb. Here you will find a vast and remote area that will rival the Swiss Alps for beauty. You can enter this area from Pass Creek Road or Doublespring Road. There are no official campgrounds in this area, but there is dispersed camping. Be ready for rough dirt and gravel roads that are not advisable to travel with RV's or trailers.
Trip Tips:
To start your ATV and SXS adventure to Central Idaho, visit the City Of Mackay's web site for a trail map of the immediate area www.mackayidaho-city.com.
For more information about attending the ATV/SXS rally in Mackay, Idaho, that has group rides, parades, a haunted ghost town night ride, visit; www.rallyinthepines.com.
ATV rentals are available at Top of Idaho – ATV Rental in Mackay.
Feature Photo Credit: Meg Allen

Published on October 29, 2015