Marissa Lovell worked in partnership with Visit Idaho to create this Travel Tip.
Every year, just as signs of spring are beginning to show, Treefort Music Fest makes its annual debut. This year, Treefort will return for its tenth festival and celebrate a decade of discovery in downtown Boise.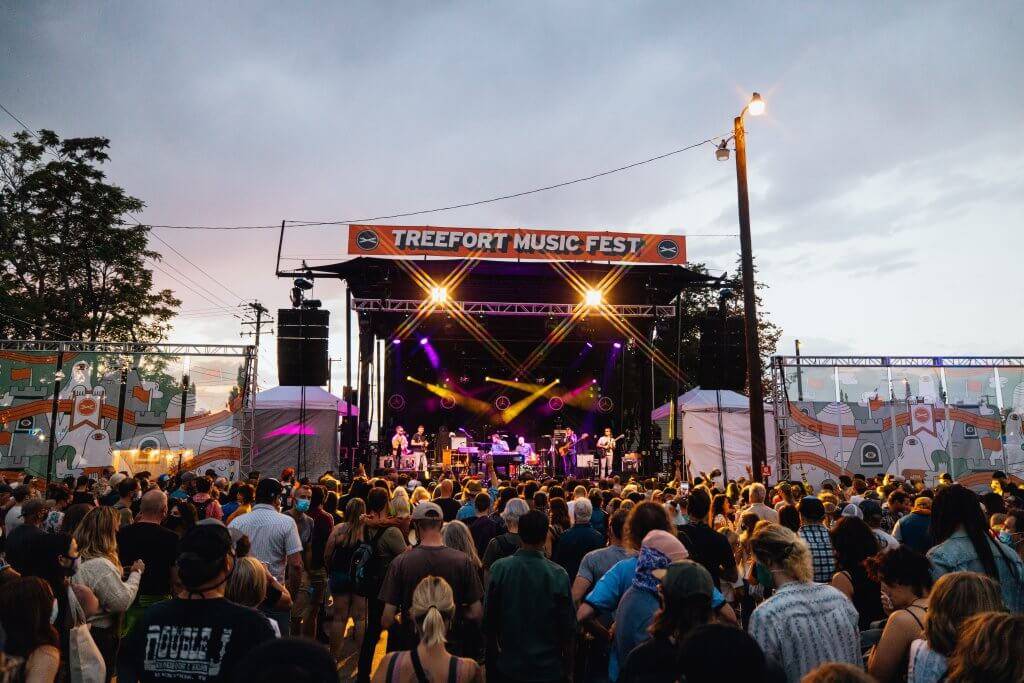 Treefort transforms nearly every nook and cranny of downtown Boise into a community-wide celebration of art, music, food, film, and so much more. The five days of Treefort Music Fest are jam-packed, bringing more than 500 artists from around the world to perform on 30+ stages and hundreds of events to the 11 forts of the fest. Whether it's your first fest or your tenth Treefort, here is everything you need to know about Treefort 10.
What's New?
Treefort is going all out for its tenth festival with its biggest lineup yet. Artists are coming to Boise from 18 countries and 35 states, plus hundreds of local and regional bands. With more than 500 bands on the lineup, artists playing every genre will grace stages all around downtown Boise.
Speaking of stages, Treefort 10 will have a few new venues. In addition to familiar stages like Treefort Main Stage, El Korah Shrine, Neurolux, and The Olympic, you can attend shows and Storyfort events at The Egyptian Theatre, rock out to live bands in two different rooms within Sonic Temple (aka The Masonic Temple), check out the new stage within Fort Builder coworking space, and enjoy three new outdoor stages at Lost Grove Brewing, Payette Brewing, and Boise Brewing.​​​​​​​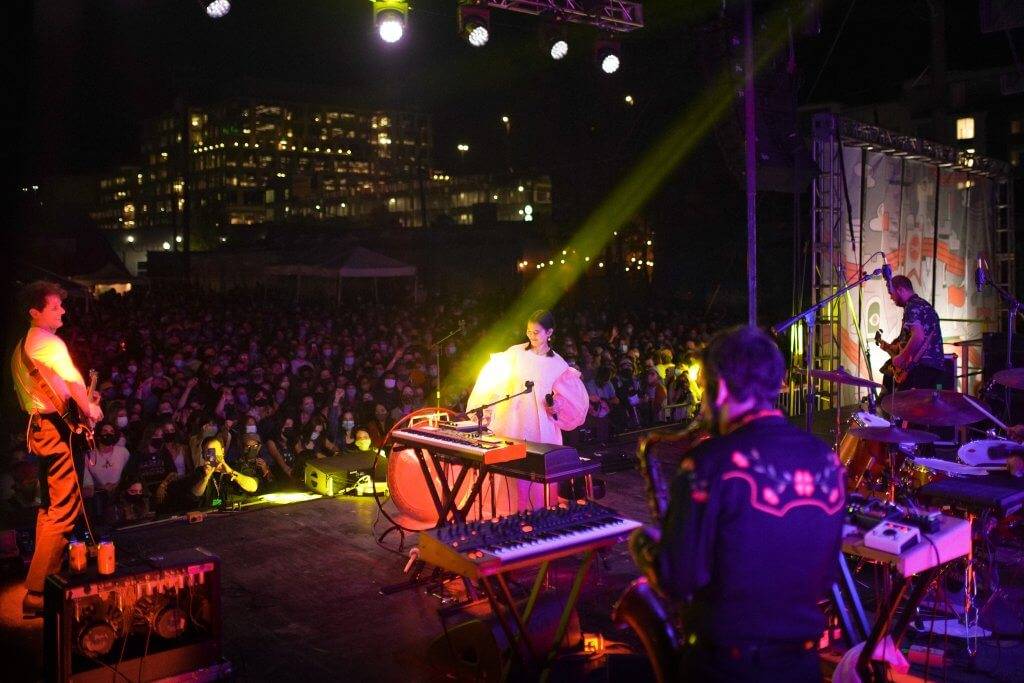 While Treefort takes over most of Downtown Boise, the central hub of the festival has always been at the intersection of 12th and Grove Streets. This year will be the last year the festival center is at 12th and Grove. In 2023, the festival will move the Main Stage and surrounding events to make way for a new hotel and apartment complex.
Festival Fuel
Foodfort is a weekend-long celebration of food and food systems locals to the greater Boise area. This year, Foodfort has created two very special dining experiences.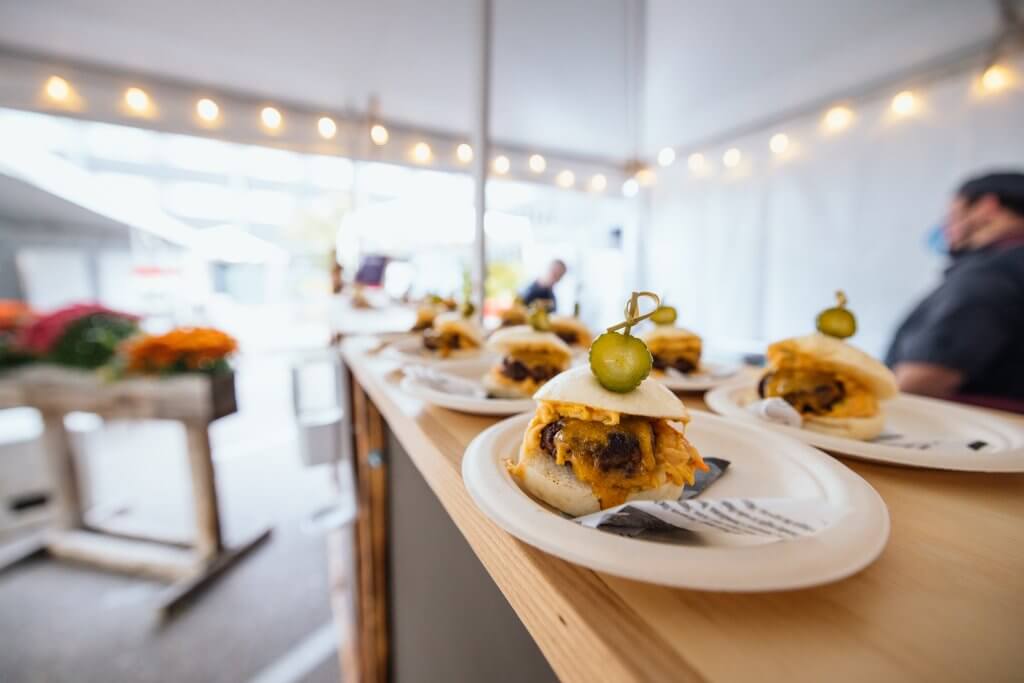 On Wednesday, March 23, join one of Food & Wine's Best New Chef 2021 Awardees Chef Carlo Lamagna for a classic Filipino dinner with a modern twist.
On Thursday, March 24, local Chef Sarah Kelly of Petite 4 and local Chef Edward Higgins of The Lively are teaming up with celebrity Chef Hugh Acheson for a four-course collaboration dinner at The Lively.
In addition to these exquisite eating experiences, Foodfort will welcome James Beard award-winning podcast Copper & Heat for a live show. Throughout the week you can also find Foodfort bites in Alefort, and join cooking classes, demos and discussions all about food.
Rest Your Feet at Filmfort
Filmfort is all about celebrating emerging independent cinema, but it's a pretty good place to sit back and take a break during the festival, too. This year, the three days of Filmfort will be screening short films and feature-length films at The Flicks and Boise Centre. While Filmfort is open to all ages, all content may not be suitable for young people. Filmfort screenings are included in a Treefort Pass or a Filmfort Pass.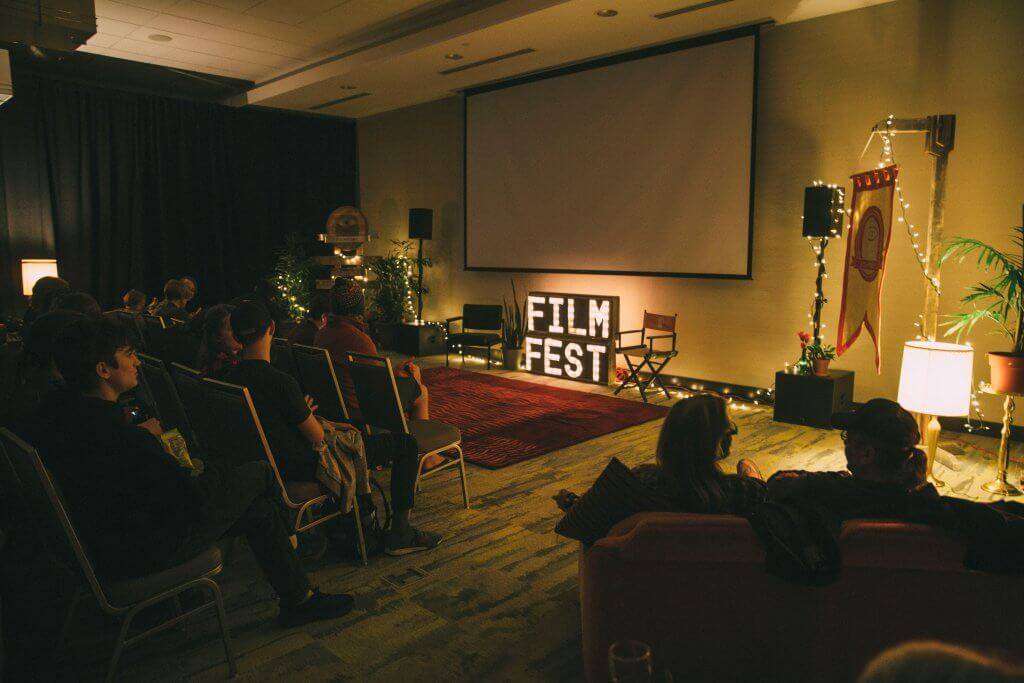 Top picks for Filmfort 2022 include Jethica, a feature film directed by Pete Ohs that is premiering at SXSW the week before, and We Intend to Cause Havoc, a documentary film directed by Gio Arlotta about the Zambian rock band W.I.T.C.H, who is performing at Treefort 10. In addition to feature films, Filmfort will have two blocks of short film screenings featuring works from local, regional, and international directors.
All Eyes on Artfort
Artfort brings a colorful array of visual and performance art to multiple spaces throughout the fest. Most Artfort events are free and open to anyone, with the exception of a few ticketed and 21+ events. Artfort events will take place at different times and locations throughout the five days of Treefort.​​​​​​​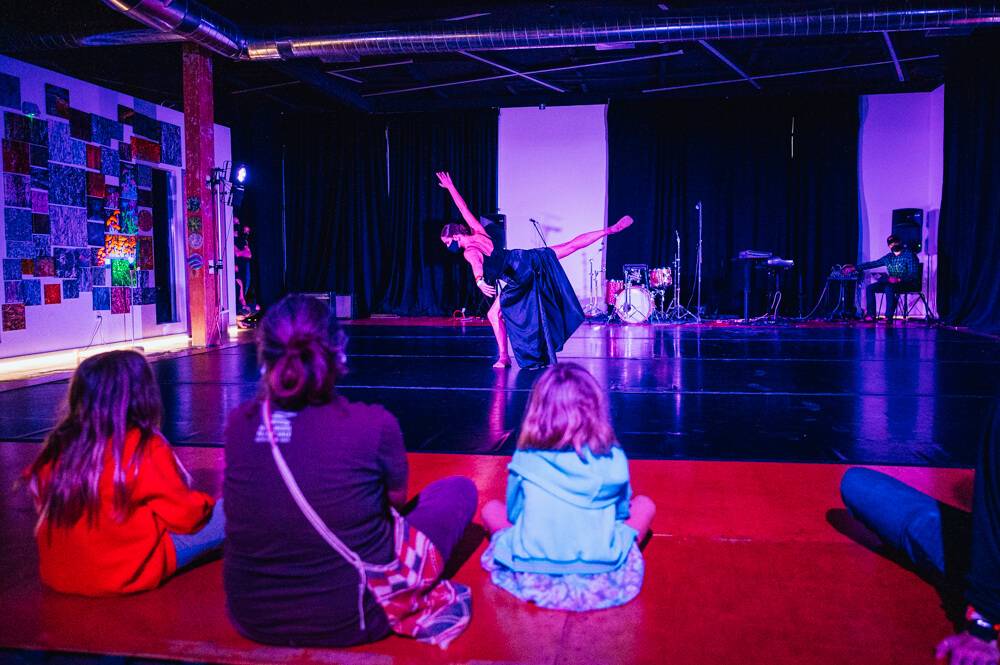 Artfort will have two gallery spaces at Treefort 10: in Alefort (21+) and in the Sanctuary (all-ages). Attendees can come see a variety of visual and interactive art in both galleries beginning Thursday, March 24. Public art is also part of Artfort and this year several new murals will go up around downtown Boise during Treefort.
Performance Art at Treefort 10 will include pop-up performances from immersive dance groups, featuring locals LED and Project Flux, and WHYTEBERG from Los Angeles.
On Saturday, March 26, visit the Tropico FM Showcase at The Basque Center to see works from a variety of local Latinx artists, musicians, and activists.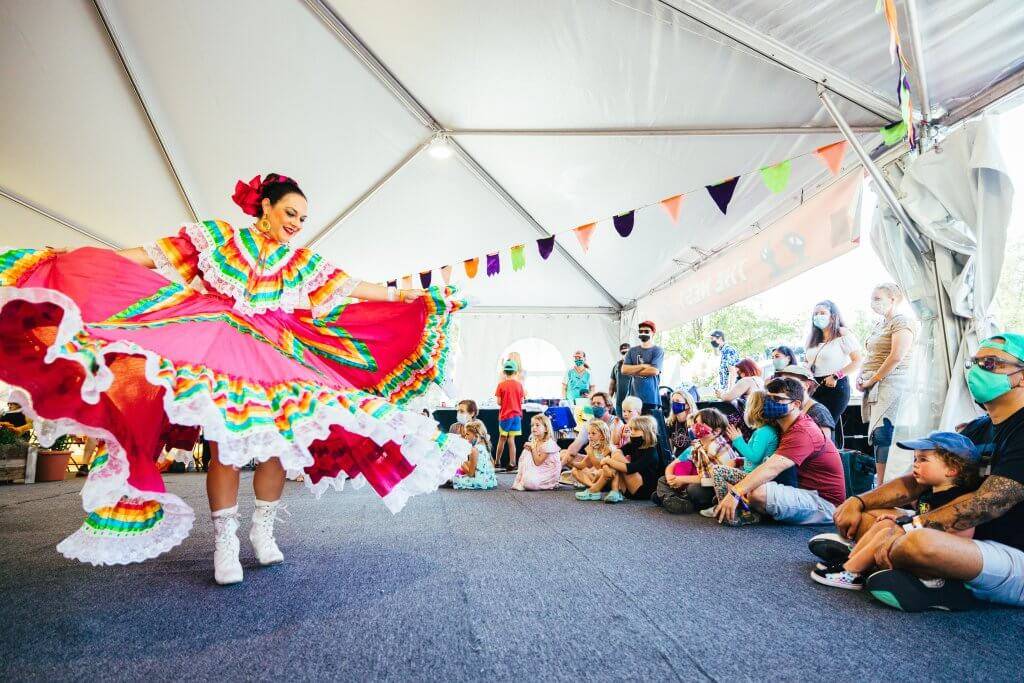 Calling Kids of All Ages
Keeping with the high energy of Treefort 10, Kidfort has more music than ever before! Learn all about instruments with Boise Music Lessons, dance to live tunes from kid-friendly bands like Triple Rainbow, Red Yarn, and Rosie & Biff, and bring the whole family to the TRICA Family Disco Party. In addition to music, Oregon Shadow Theatre will perform Puss in Boots, K9's and Kids will teach young people how to prevent dog bites, and the Summerwind Skippers will bring their competitive jump rope team to Kidfort.
Kidfort is free and open to kids of all ages with the exception of two ticketed events.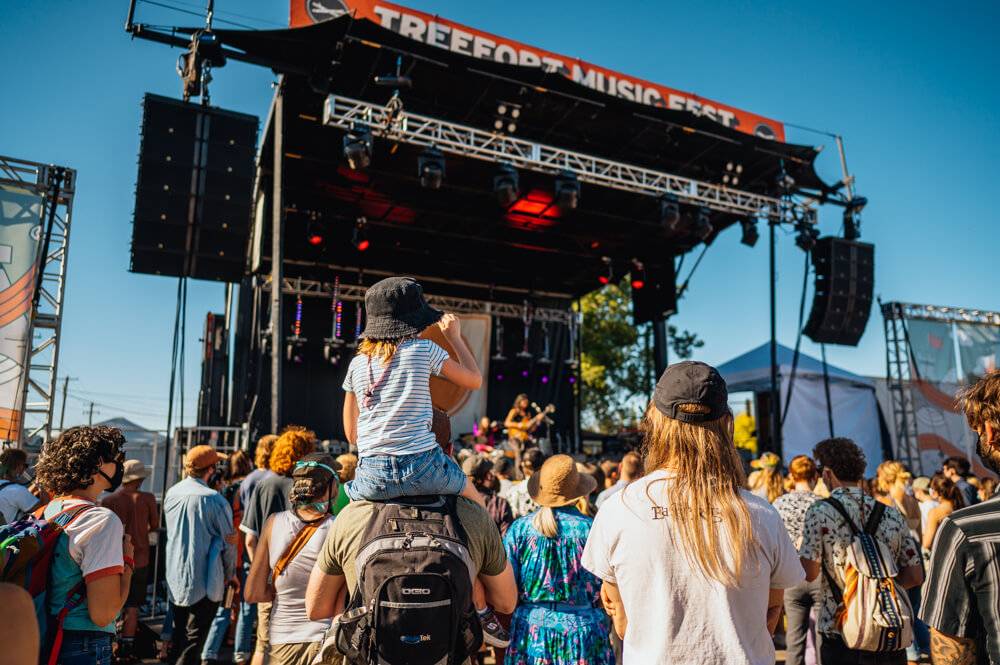 Ten Years of Treefort
The story of Treefort Music Fest dates back to 2011, when a group of locals came together with the idea to start a music festival. Motivated by the momentum in Boise's music and arts scene at the time, they envisioned playing host to national and regional artists and fans while showcasing local up-and-coming talent and the vibrancy of downtown Boise.
Over the last decade, Treefort has established itself as much more than a music festival. It's a force for community building and creative vibrancy in Boise and an economic driver for Boise's businesses and creative industries. Treefort served as the Cultural Ambassador for the City of Boise from 2015-2017 and became the first ever B-Corp certified music festival in 2015.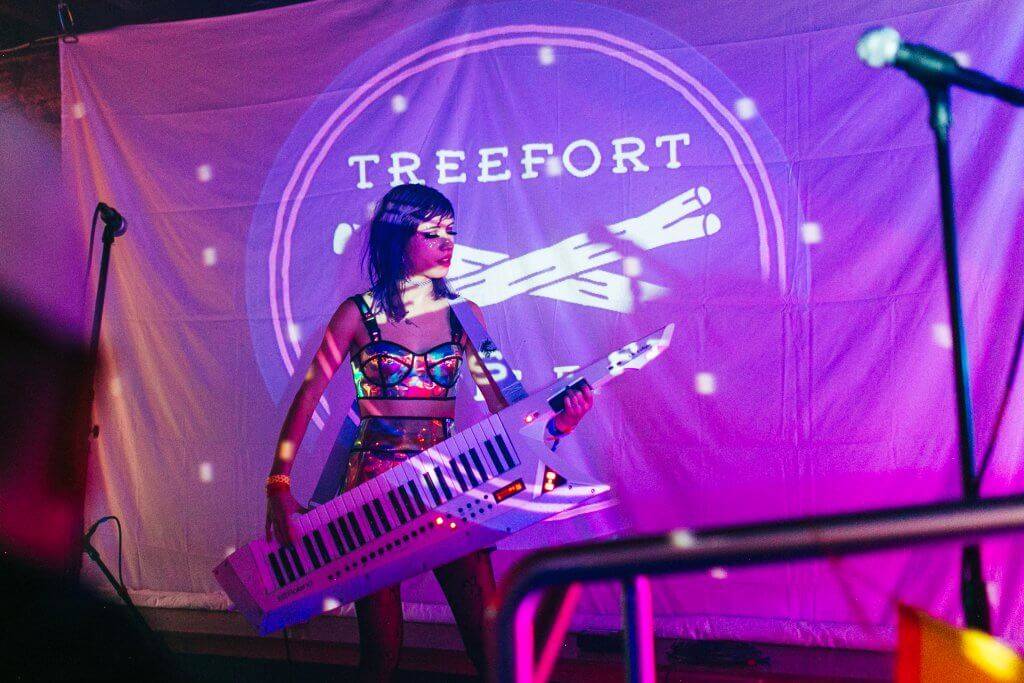 2022 marks the end of an era and the beginning of a new chapter for Treefort. After Treefort 10, the festival will move to a new location in downtown Boise and the organization will open a new year-round music venue, Treefort Music Hall, in BoDo.
Treefort is Accessible for Everyone
Treefort Music Fest strives to be accessible to all patrons, fans, artists, and attendees. Most of the larger venues are at ground level or have ADA access via ramp or elevator. Due to the historic nature of some venues, such as Karma and The Reef, only stairs are available. Treefort will accommodate anyone at these locations when needed.
At Treefort Main Stage, there is an elevated ADA viewing platform for improved views of the stage and grounds. At the Egyptian Theatre, there are ADA viewing areas on the ground floor.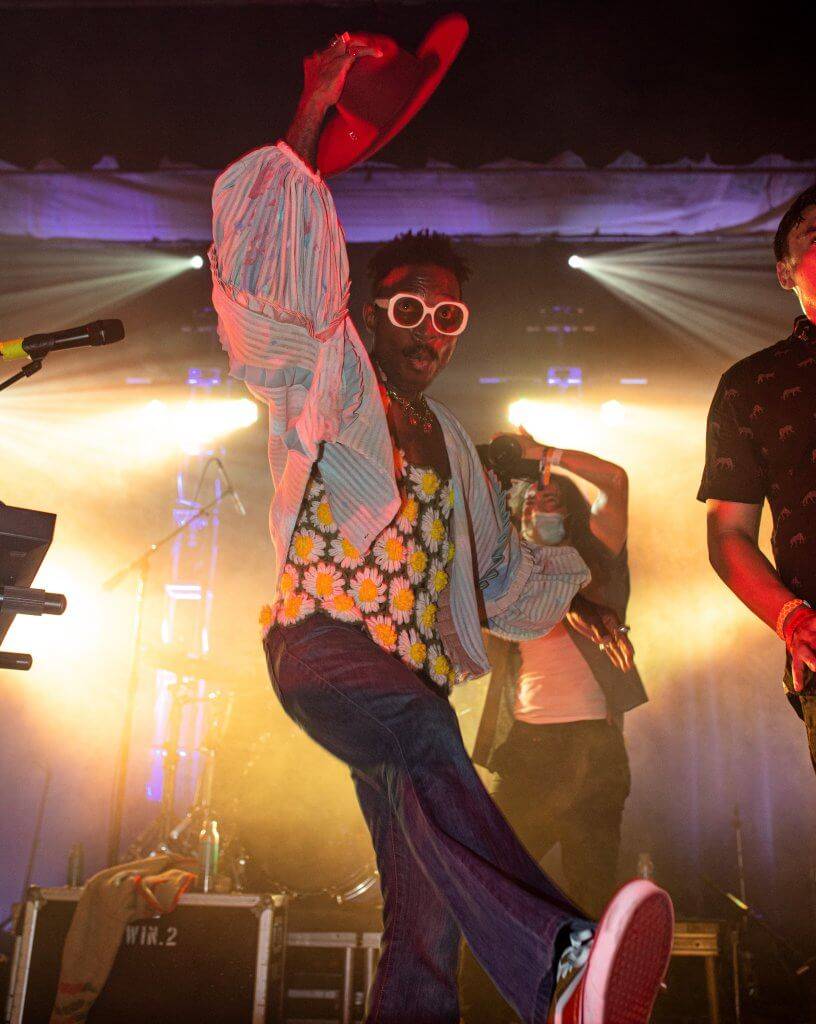 Elevator access to Spacebar is either through The Press & Pony or Boise Fry Co. and requires a passcode. Please ask a business staff member or Treefort Volunteer for the elevator code. Elevator access for The Olympic is in the back entrance via the alley. Please see a venue manager at the Adelmann for elevator access. Elevator at Sonic Temple is through the front entrance.
Treefort can make parking arrangements in their staff parking area on a case-by-case basis. Visit www.treefortmusicfest.com/accessibility for more information and to contact Treefort Music Fest to make arrangements.
Get Treefort Ready
First things first, secure your Treefort pass. You can get a taste of Treefort with a Single-Day or Main Stage pass, or go all out with a Festival Pass and enjoy all music and fort events over the five days of Treefort. To seamlessly bounce around between music and fort events, get a ZIPLINE pass and zoom to the front of any line.
Treefort is a festival of discovery. Get a jump start on discovering your new favorite band by listening to the playlists and downloading the free Treefort mobile app. Not only can you listen to artists and favorite your must-see bands on the app, you can also create your very own schedule, share it with friends, and check the lines for venues.
In an effort to keep everyone attending Treefort safe, entry requirements are in place for Treefort 10. Learn more about entry requirements here.
To stay in the loop on all things Treefort Music Fest, visit www.treefortmusicfest.com and follow Treefort on Instagram, Twitter, and Facebook.​​​​​​​​​​​​​​
Feature image credited to Treefort/Peter Lovera.
Marissa Lovell is a writer and connector. She is the publicist for Treefort Music Fest and Duck Club Entertainment and the co-founder and managing editor of From Boise, a free weekly newsletter about life in Boise.

Published on March 2, 2022