Elisabeth Brentano worked in partnership with Visit Idaho to create this Travel Tip.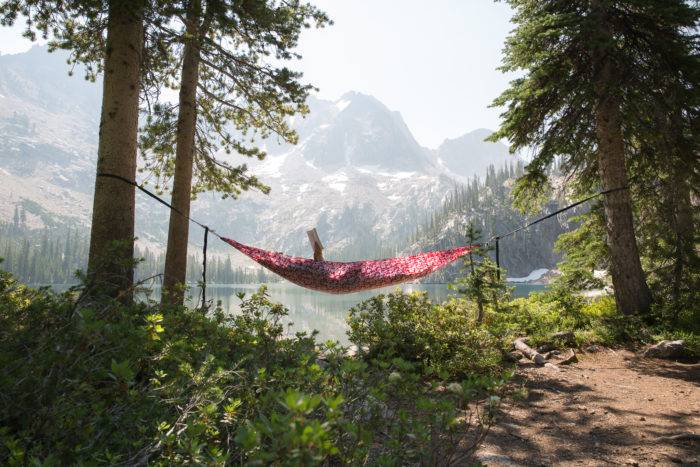 The first time I "visited" Idaho, I was in a mad rush to get from Salt Lake City to Glacier National Park, so I zipped through on I-15 with a few breaks for gas and snacks. To be perfectly honest, Idaho wasn't on my list until I was invited on a backpacking trip in the Sawtooth mountains earlier this month. After a Google image search revealed craggy peaks and pristine alpine lakes, I was blown away by the rugged landscape, and I realized I needed to stick around long after completing my 20-mile trek to Upper Cramer and Alpine Lakes.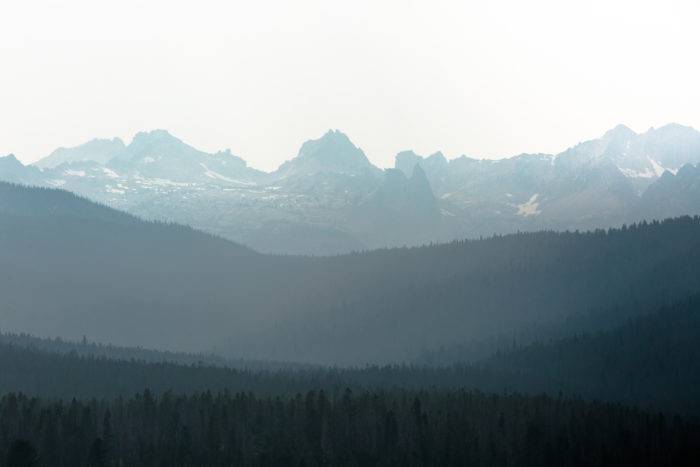 After four nights of sleeping in the dirt, I was ready for some serious grub, a shower and a real bed. But Idaho has more hot springs than any state in the country, so why not soothe my aching muscles before handling the rest of my business? There are all kinds of fantastic spots (more on that below), but for the sake of convenience, our 9-person hiking group reserved two hours at the private pool at the Mountain Village Resort.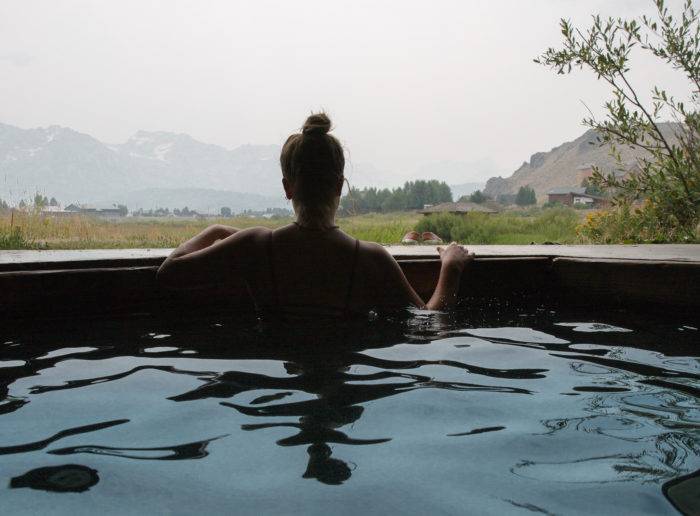 After a quality soak, I swung by Sawtooth Luce's and ordered the Big Bird, a delicious hot turkey sandwich with spicy aioli and avocado. You know when you have one of those epic post-hike meals and you feel like you want to tell the whole world about it? This was definitely one. After checking in to the charming and quaint Sawtooth Hotel and taking a blissfully long shower, I grabbed a seat at the restaurant downstairs and ordered a well-deserved glass of wine and the beet salad, which was everything I hoped it would be.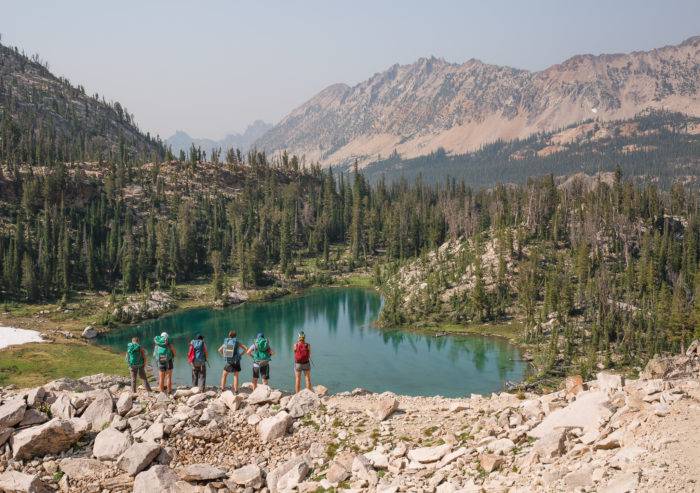 It's hard to consistently eat well when you travel, so when a healthy option pops up on the menu, I always order it. When I'm in more remote areas and camping, I find that keeping a cooler in the car stocked full of snacks like carrots, hummus, cheese and grapes helps discourage me from scarfing down gas station junk food, especially when I know I won't be able to stock up for several days. When you plan ahead on both food and lodging, it's easy to make it work on any budget, and this is my preferred way to travel: A few nights of roughing it mixed with a "splurge" night, where I dive into a set of soft sheets and charge my batteries (literally and figuratively).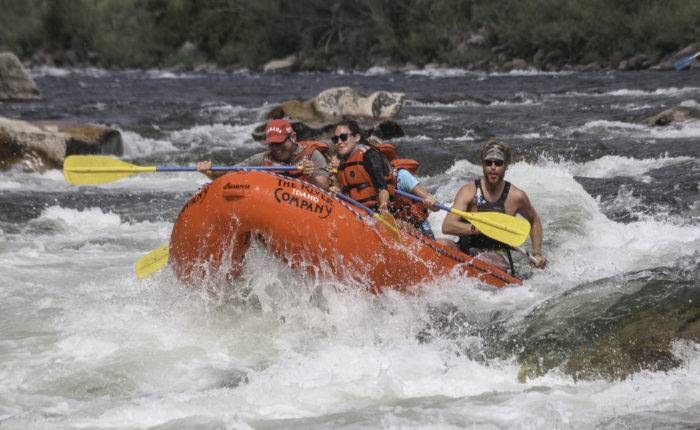 With a seemingly endless amount of trails and outdoor activities in central Idaho, you can truly plan an epic adventure in this wild and beautiful state on any budget. One of my favorite things is giving friends and fellow travelers tips on where to eat and what to do, so check out the two sample itineraries below, which offer a range of options perfect for an outdoor lover with a set amount of time — and money. (Please note: These schedules were planned assuming visitors are driving in from the Boise area, and they do not include the cost of food and gas).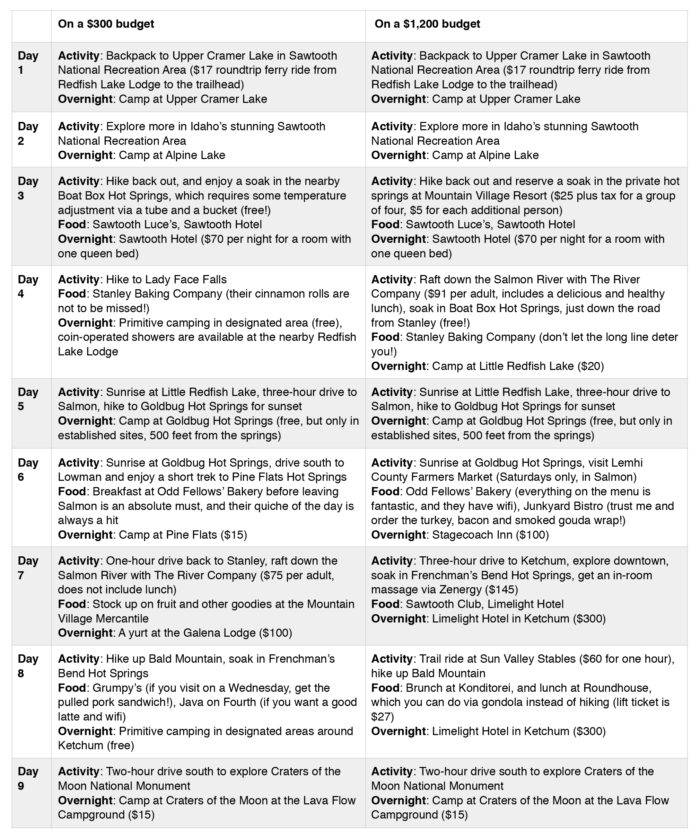 All images, including feature image, are credited to Elisabeth Brentano.
Elisabeth Brentano is a blogger/photographer based in California, but her wanderlust takes her all over the world to capture nature and travel content. After working in a Los Angeles newsroom for nearly a decade, she traded her high heels in for hiking boots and has been living on the road since 2016.

Published on August 29, 2017