Preethi Chandrasekhar worked in partnership with Visit Idaho to create this Travel Tip.
It's just about time for a summer vacation filled with gorgeous mountain peaks, miles of hiking trails, and cute towns along the way. On my recent trip to Idaho, I spent a week exploring parts of this state, and I am now convinced that everyone should visit Idaho at least once in their life.
As a result, I've put together an Idaho destination guide with a week-long itinerary. Here's how to spend a week in Idaho.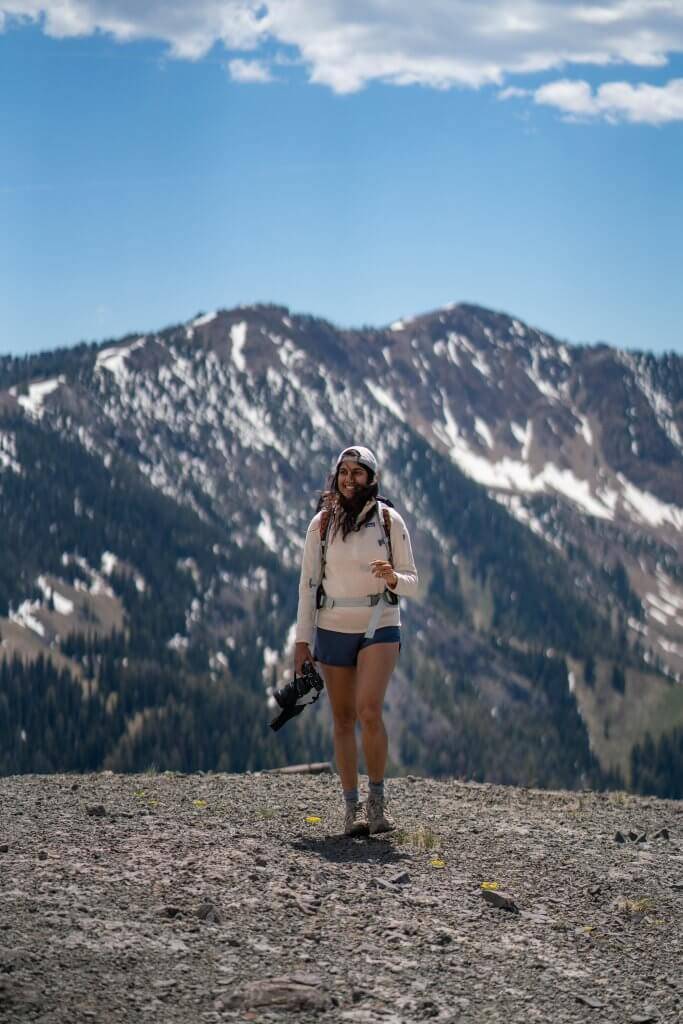 1. Fly into Boise Airport
The first step is arriving in Idaho, via the capital city of Boise. My friend and I rented a standard car for a week at the airport and the entire process was pretty smooth. You don't really need a 4WD or an SUV for the itinerary below during the summer months. Once we picked up the car, we headed to Stanley about a three-hour drive from Boise.
2. Stop at Craters of the Moon National Monument
While Stanley was our ultimate destination, we decided to detour and stop at Craters of the Moon National Monument and Preserve on the way. This monument covers over 1,100 square miles (roughly the size of Rhode Island) and was created by lava flows. Thus, the entire area looks otherworldly and is fun to explore.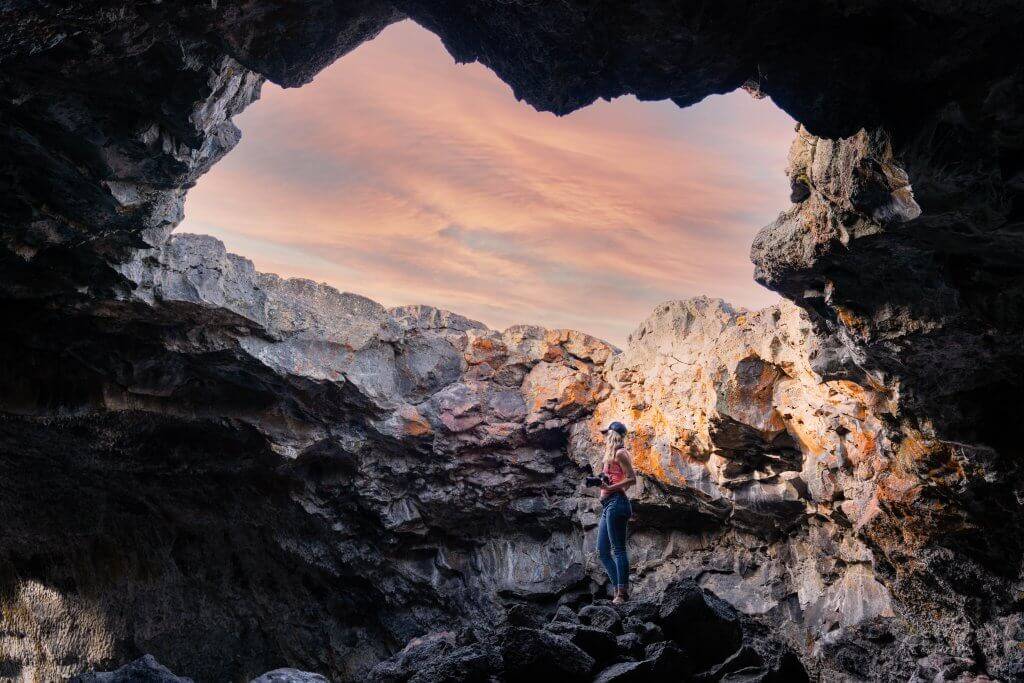 While there, I recommend the Inferno Cone hike, Spatter Cones hike, and the Lava Tubes/Caves hike.
Inferno Cone hike

: This is a short but steep path up the cinder cone at the center of the scenic Loop Drive. It's a 6,181-foot summit that provides a panoramic view of the surrounding volcanic landscape. It's just half a mile round trip with 160 feet of elevation gain. Cinder cones form when gas-rich volcanic froth erupts high into the air and then piles in a mound. As you walk up the trail, you are actually walking on the settled fragments of a massive volcanic explosion.

Spatter Cones hike

: The spatter cones trail is just down the road from the Inferno Cone trail. It's a quick and easy stroll to view the mini volcanoes. Spatter cones are one of the main types of volcanic type landforms.

Lava Caves

: There are three main types of caves found here: lava tubes, fissure caves, and differential weathering caves. The lava tubes are easily accessed from the Caves Trail. Hike on top of a lava field to reach the largest cave in the park where you descend into the darkness and scramble your way through Indian Cave, measuring 30 feet tall and 800 feet long, with several massive skylights.
Please note that you should first obtain a free permit before you enter any cave at Craters of the Moon. You should also decontaminate any clothing before entering cave sites and between cave sites.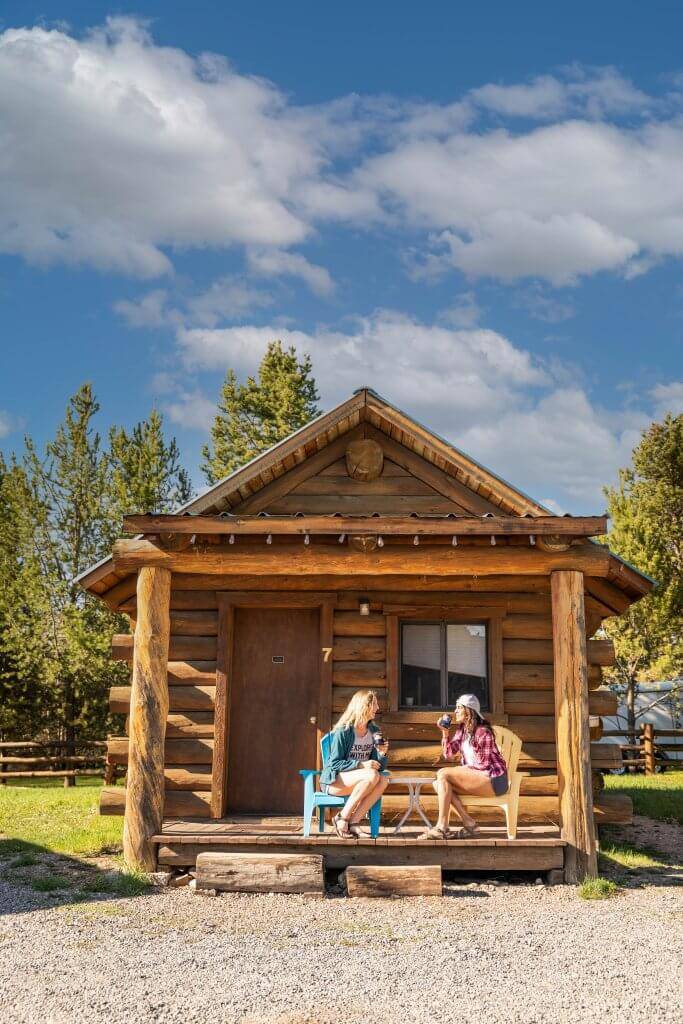 From Craters of the Moon, we continued to Stanley and arrived for sunset at the Triangle C Cabins. These are cute individual cabins with a common firepit for use. Be sure to check out the sky at night right outside your cabin. This area is part of the Central Idaho Dark Sky Reserve and one of the last large areas of nighttime darkness left in the United States.
3. Hike in Stanley
We spent the following day hiking in Stanley. We started at Redfish Lake Lodge and hiked the Fishhook Creek Trail. The Fishhook Creek Trail is a 4.5-mile out and back trail. It offers stunning mountain views of the Sawtooth Mountain Range at the end of the trail, which is the big draw for most hikers. It's generally good for a wide variety of skill levels.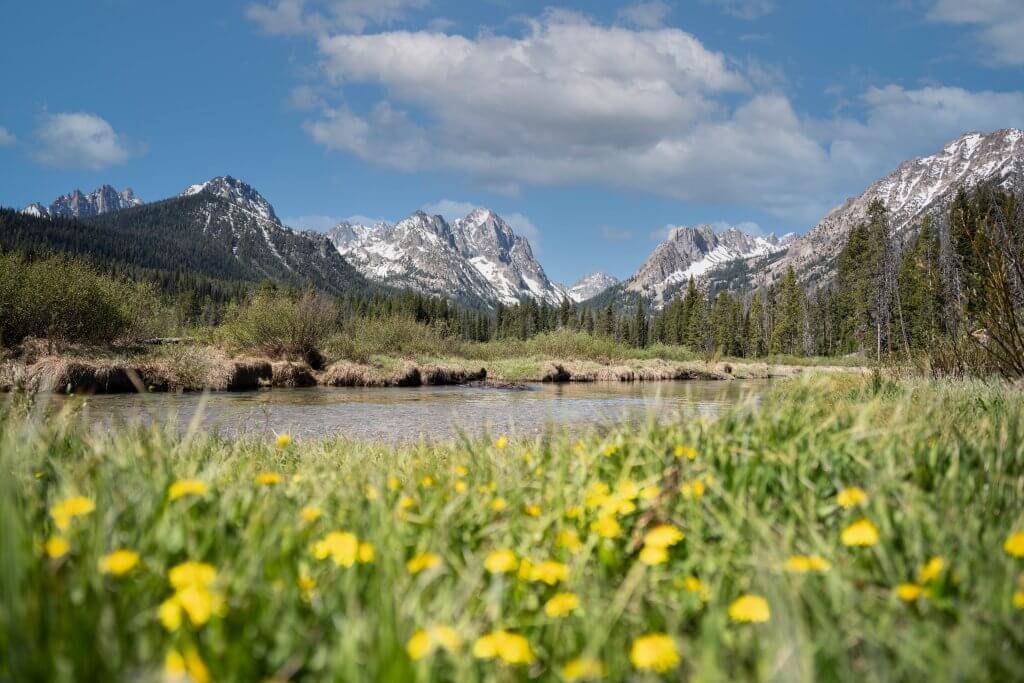 We spent some time here amongst the meadows and wildflowers, enjoying the outdoors. Once you're done hiking, I recommend grabbing lunch at the Redfish Lake Lodge overlooking the lake. The fish tacos are delicious. We then purchased our ticket for the Redfish boat shuttle and headed across the lake to the trailhead for our next hike called Bench Lakes. Remember to ask about shuttle return times when you're getting off the boat so you can time your hike accordingly.
The Bench Lakes hike consists of four lakes, but we only went up to the second lake as it was difficult to figure out the trail after the second lake. The hike is a steady 3-mile incline from the trailhead. Be sure to register your name and which trail you're going to at the kiosk at the beginning of the trail since you're entering the Sawtooth Wilderness.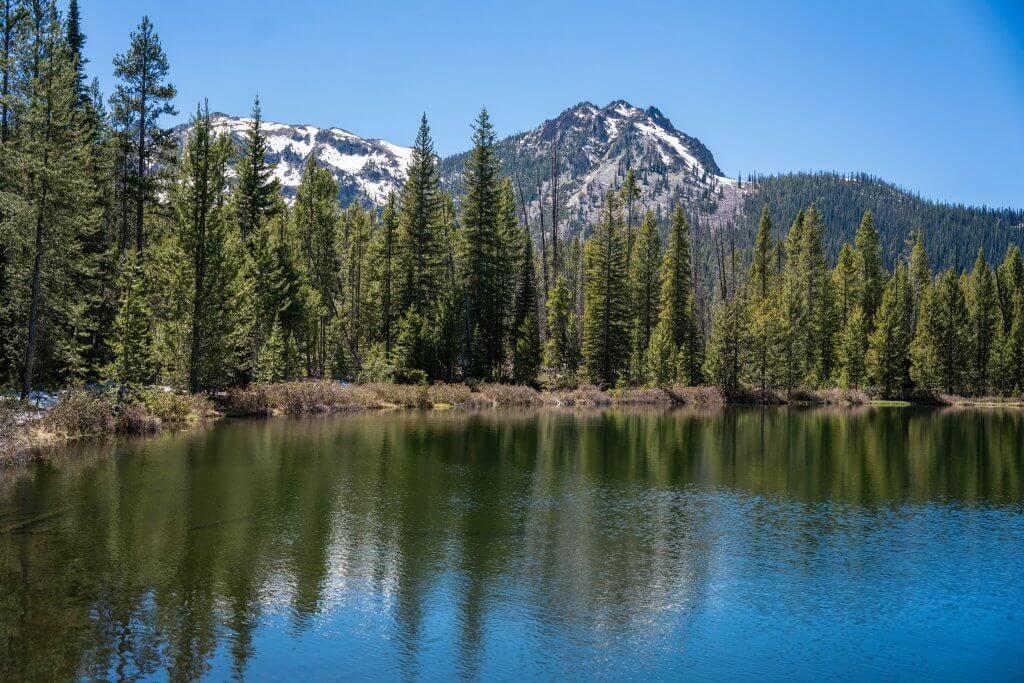 I highly recommend you spend some time on the shores of the lake before hiking back to the beginning of the trailhead to wait for the shuttle to the lodge. If you still have energy, I recommend taking a dip at Redfish Lake or indulging in some stand-up paddleboarding. End this active day at Stanley Lake. You don't want to miss the stunning sunset. It's really beautiful and we hardly saw anyone else around us.
4. See Stanley Lake at Sunrise
You've already been to Stanley Lake for sunset; now, it's time to go for sunrise. Visiting for sunrise is ideal as you'll see the gorgeous reflections of McGown Peak as it's literally on fire for a few minutes as the sun starts rising. Make sure you add this to your list of must-dos as you figure out how to spend a week in Idaho.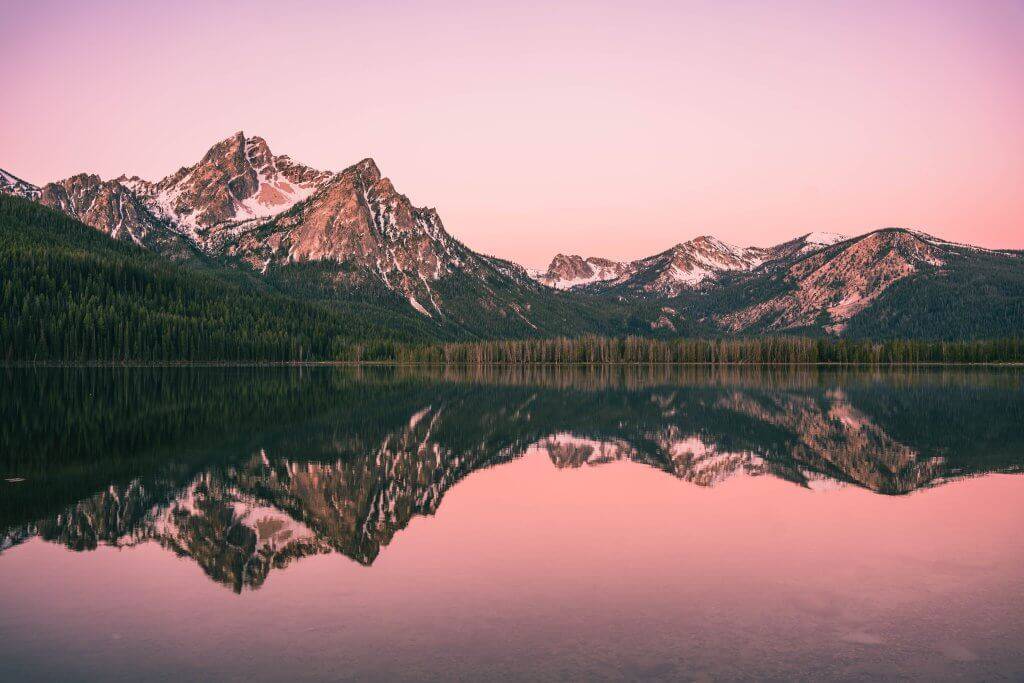 We also enjoyed going to breakfast at Stanley Baking Co. and Cafe and trying the Migas and other baked goods.
5. Fly Fishing in Sun Valley
Depart from Stanley and drive south toward the neighboring cities of Sun Valley and Ketchum. Ketchum is a historic mining town while Sun Valley is known as one of the original U.S. resort towns with its rich history associated with the Sun Valley Lodge.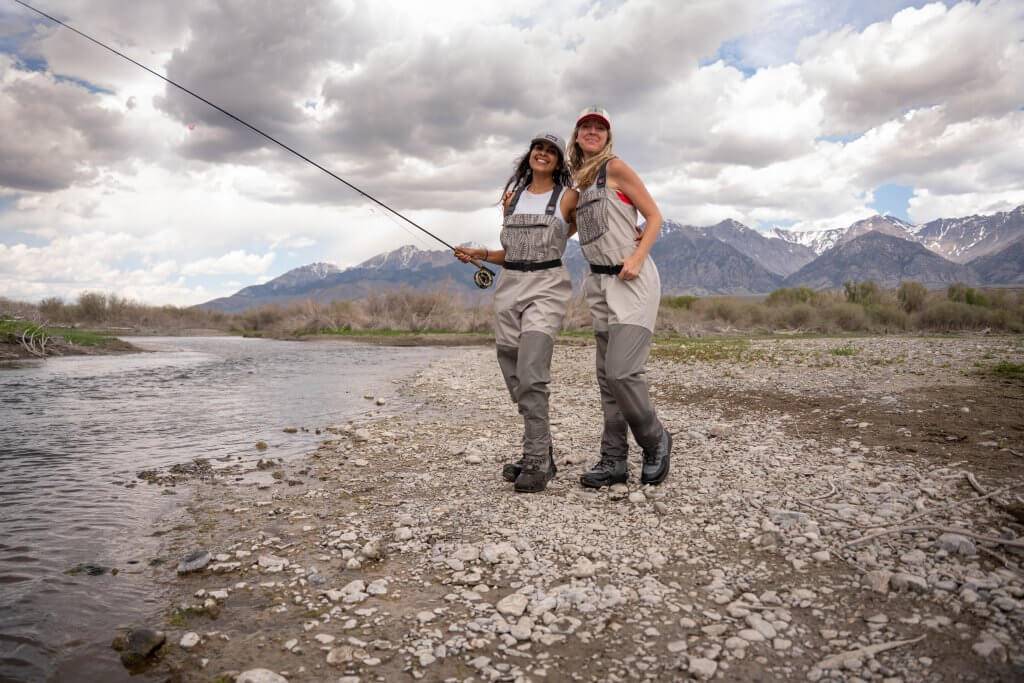 We checked into Hotel Ketchum, which has a great view of the mountains, and then went to Silver Creek Outfitters. Here, we met up with our guide, Brian, to go fly fishing. The cost for a guided trip can range from $375 to $575 per group of two depending on the length of the guided experience and is absolutely worth the experience.​​​​​​​
Once we had our fishing licenses in hand, we were fitted for our wet suits, along with wading boots to help keep our feet dry, and then drove about an hour outside of town to our fishing spot. Brian explained the uses for all the fly-fishing gear and taught us how to watch the river to figure out where the fish might be. Silver Creek Outfitters uses the catch and release method, so we caught some beautiful trout, said hello, and then returned the fish to the river. Fly fishing was a meditative experience for me, one that connected me deeply to the river and the nature around me. I highly recommend this Idaho experience at least once in your life.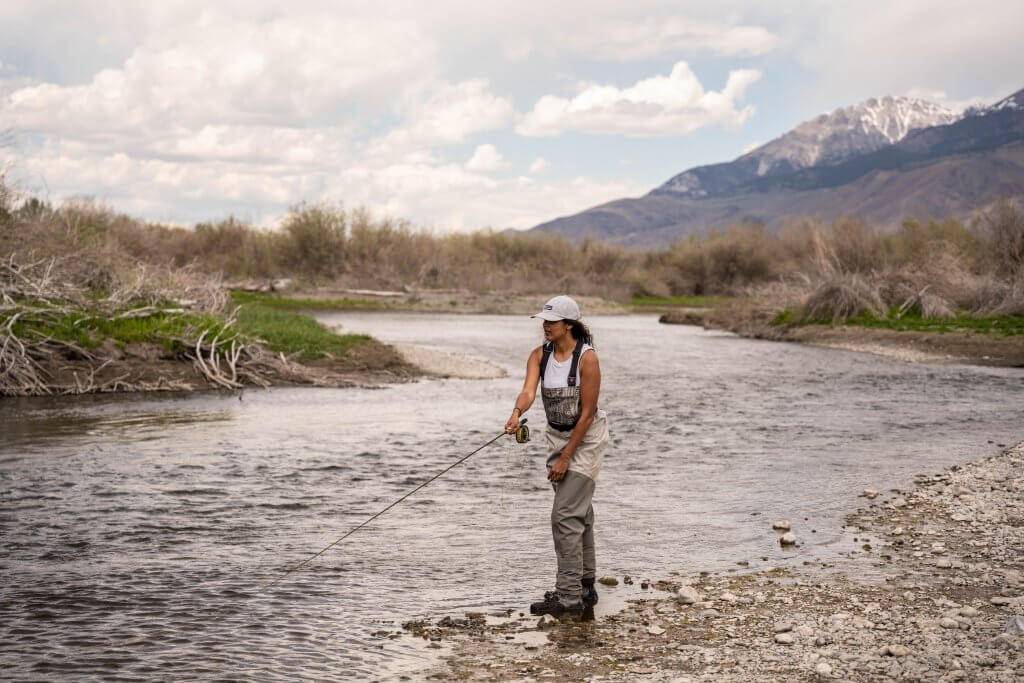 6. Explore Ketchum
Ketchum was once just a modest mining and ranching town, but it's now a bustling mountain town with lots to explore. We had dinner at the iconic Pioneer Saloon one evening which is renowned for its perfectly aged, tender, and flavorful beef. Both the interior and exterior are intended to give it an authentic saloon atmosphere with natural woods, mounted game, and period firearms. Eat here when you're in the mood for some hearty steaks, prime rib, fresh seafood, and meaty ribs. I couldn't create an Idaho destination guide and leave Ketchum or the Pioneer Saloon off that list – it's a definite must-see when you're in Ketchum.
7. Hike to Pioneer Cabin
On our second day in Sun Valley, we decided to explore the hiking trails. Sun Valley has numerous hiking trails, and we wanted to hike to the historic Pioneer Cabin. This out and back trail is 8 miles total, so I recommend you start early to beat the heat, especially if you're going in summer. One thing I loved about the trailhead was that it was only a 10-minute drive outside of town before you were up in the mountains. Before you start though, make sure you register at the kiosk as you're entering the Sawtooth Wilderness.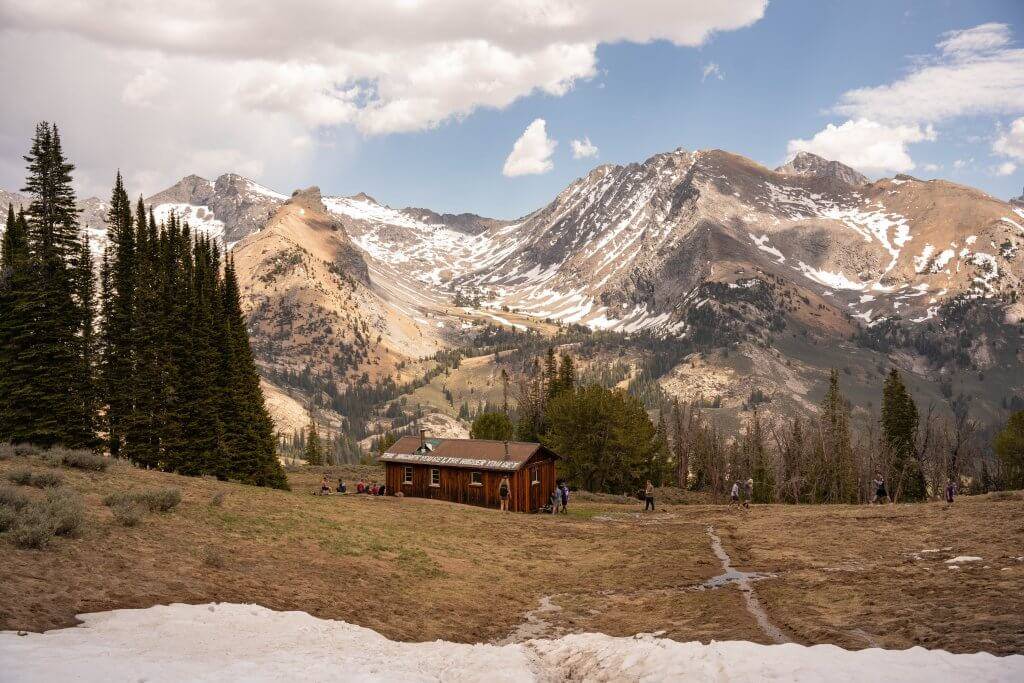 This hike has a steady incline with a 2,500-foot elevation gain. The trailhead begins at about 6,950 feet and ends at 9,500 feet. You'll know you've reached your destination when you see gorgeous views of the mountain ranges, summer wildflowers, and an old 1930s cabin. Make sure you bring snacks and lunch, so you can refuel while you enjoy the views. We found it to be super windy at the top, so it's also helpful to bring a wind-resistant layer.
8. Visit the Camas Lily Bloom
The next day we checked out of Hotel Ketchum and drove about 1.5 hours to the Camas Prairie Centennial Marsh Wildlife Management Area to see the stunning camas lily bloom at sunrise. The camas lilies only bloom at the end of May and early June so if you want to see these beauties, you need to plan your visit accordingly. We were lucky to catch the tail end of the bloom in early June. After enjoying the flowers, we drove two hours to Boise where we would enjoy the remainder of our trip.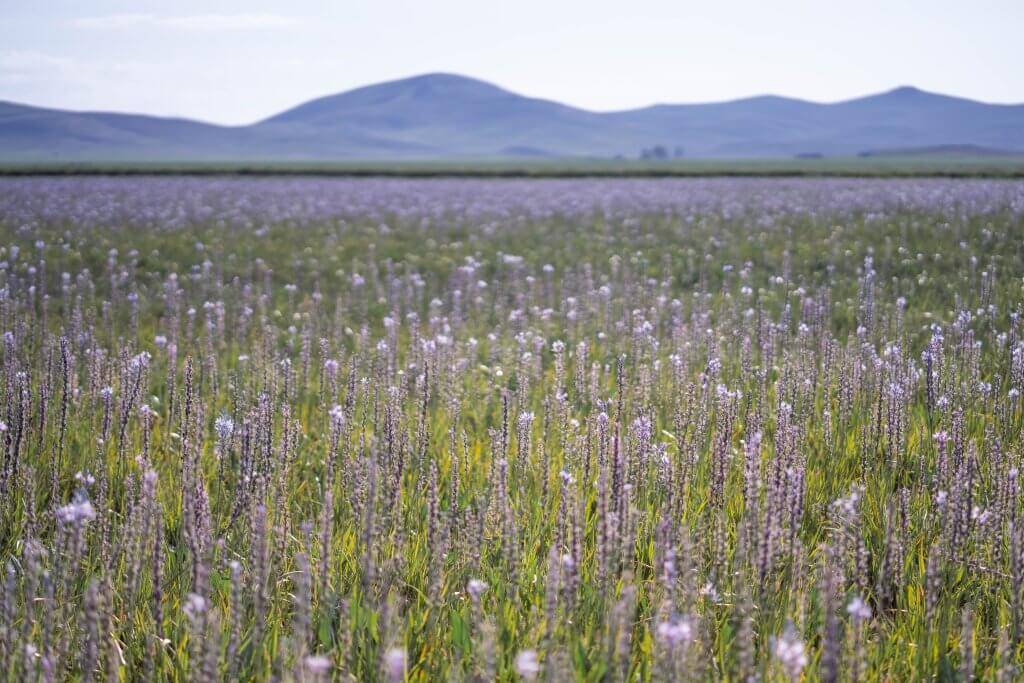 9. Spend a Few Days in Boise
I recommend that everyone spend a few days in Boise to get a feel for this delightful city. We spent the weekend here cycling the Boise River Greenbelt, a 25-mile paved pathway that runs through Boise along the banks of the Boise River with access to an abundance of local parks. Idaho has so many outdoor activities to offer, and this held true in its capital city as well. Local parks like Esther Simplot and Ann Morrison were some of our favorites from the trip, and we also enjoyed a beautiful sunset hike to Table Rock. If you love the idea of exploring the city on bikes as we do, stay at The Grove Hotel where guess can rent cruiser bikes for free.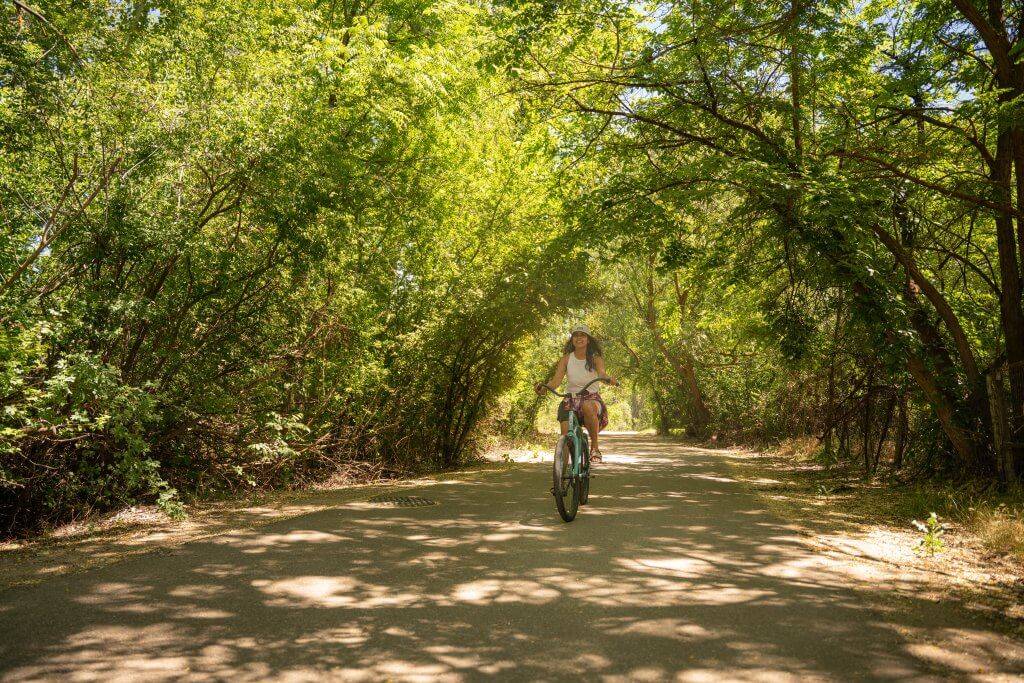 I also recommend adding a wine tasting (or two) to your itinerary. One of my favorite spots was the tasting room at Telaya Wine in Garden City located right next to the Greenbelt, so you can bike to a wine tasting room overlooking the river.
Whether you're taking a quick trip to Boise or seeking Idaho's wilder side, there is so much to explore in this beautiful state.
Feature image credited to Preethi Chandrasekhar.
Preethi Chandrasekhar is an Indian American travel writer, photographer and speaker whose goal is to empower women and ethnic minorities to explore the outdoors. She offers destination guides and tips on her blog www.theeagertraveler.com. You can also follow her journey on social media on Instagram @eagertravele.

Published on March 25, 2022