Elisabeth Brentano worked in partnership with Visit Idaho to create this Travel Tip.
My first night in Idaho is a memory that will forever burn bright in my mind. I followed a few friends up a national forest road at golden hour, and I was just as mesmerized by the magically-lit dust kicked up from our tires as I was by the craggy mountains around us. We found a campsite nestled in a patch of pine trees, and as we ate dinner by the fire, the Sawtooth Range glowed purple under the last light of the day. Idaho hadn't been on my radar before that trip, but after one sunset I was hooked. Every summer since then I've backpacked in the Sawtooth National Forest, and I always spend a few weeks car camping and staying in rustic cabins everywhere from Buhl to Salmon. I constantly travel for work and I've been all over the world, but when I want a true vacation, Idaho is my go-to destination for relaxation, solitude and stunning scenery.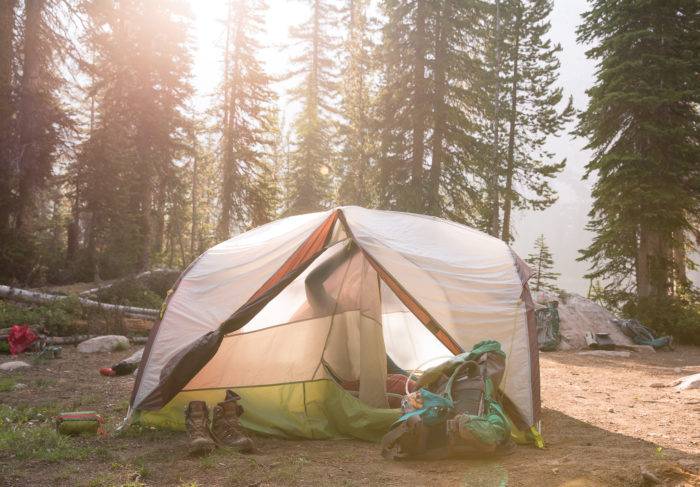 While I am eager to return to my favorite landscapes, I won't be rushing out the door as soon as Covid-19 travel advisories are lifted in the Western United States. If the situation continues to improve I'll feel more confident with my decision to go, but if something changes, these resources will help me determine whether postponing the trip is the best choice. I want to be mindful of my impact on smaller, rural and mountain communities like Sun Valley and Stanley, and my plan is to wait until the time feels right — and encourage others to take a similar approach. Much like a responsible adventure in the backcountry, I want to be respectful of the areas I visit and leave them just as I found them.
When I am ready to travel, planning ahead and taking extra precautions will ensure the experience is safe and enjoyable for myself and others. If I arrive at a restaurant or trail head and it appears crowded, I will have at least one backup option in mind. Before hitting the road, I will also do my best to stock up on supplies and take note of rest areas and gas stations to minimize unnecessary stops along the way. Not only am I using my down time to plan the details of future adventures to Idaho, but it has allowed me to reminisce about why I love the Gem State, and why it will be my first vacation when it is safe to travel again.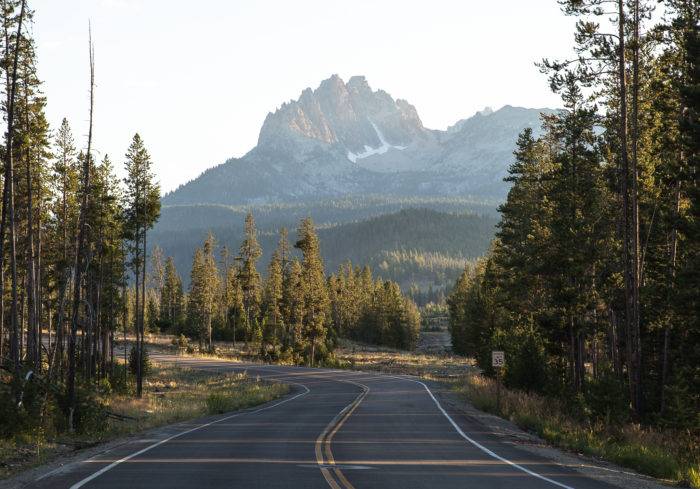 It's the Perfect Road Trip Destination
I may be biased since I live on the road full time, but traveling by vehicle is much less stressful than flying. It's easy to change plans at the last minute, it can be done on a limited budget, and while this won't always be the case, it's appealing for those looking to limit their contact with others. From long weekend getaways to multi-state road trips, Idaho has a wealth of options. Last summer I drove from Stanley, Idaho to Pinedale, Wyoming, and over the course of two weeks I went backpacking in the Sawtooths, spent a night at Hotel Ketchum, car camped in the Salmon-Challis National Forest and rented a cabin near Twin Falls for four nights before backpacking in the Wind River Range. The scenery along the 500-mile route was incredible, and the grand total for the whole adventure; just under $750, including food and gas.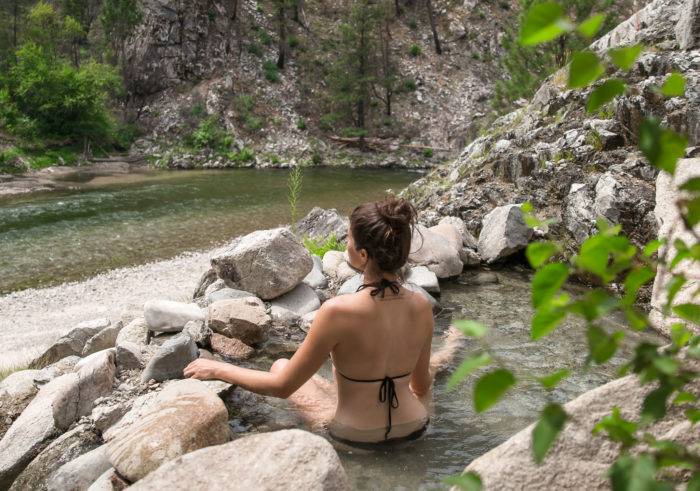 The Scenery and Solitude
From hot springs to backcountry fishing, Idaho has something for every kind of outdoor lover. The scenery is spectacular, but the peace and quiet is what makes Idaho unique — and one of the best kept secrets in the western United States. Aside from the line at the Stanley Baking Company in the morning (which is well worth the wait), I don't think I've ever used the word "crowded" to describe anything in Idaho. Whether you're in a motor home or a rugged 4×4 vehicle, there are a seemingly endless amount of places to take advantage of dispersed camping, and even the more popular designated national forest campgrounds have a different vibe from those in the national parks. It is a place to truly get off the grid, and in some cases, you don't have to travel more than thirty minutes from town to do so.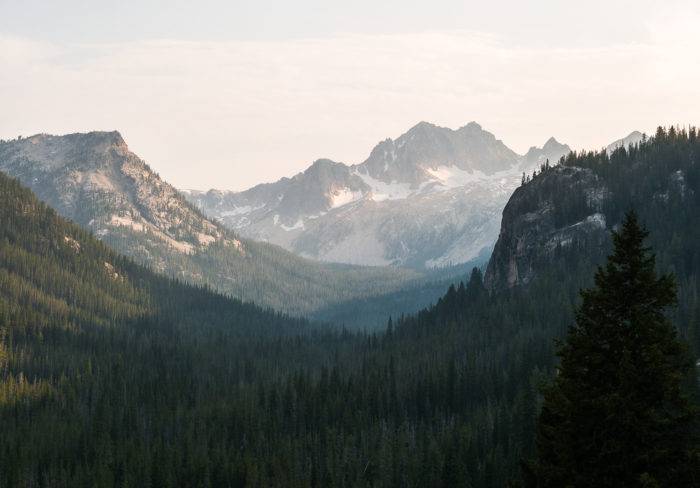 It Feels Like My Second Home
After numerous stays in Stanley, I can't imagine a trip to Idaho without stopping by my favorite mountain town. I always make a point to dine at the Sawtooth Hotel, and whether I'm sitting down at the restaurant or taking a to-go box back to camp, reliving my favorite memories with this routine fills my heart with joy. Not only do I feel welcomed by the locals, but I have always felt safe. As someone who tends to get stressed easily, the sense of familiarity (and security) is something I value tremendously.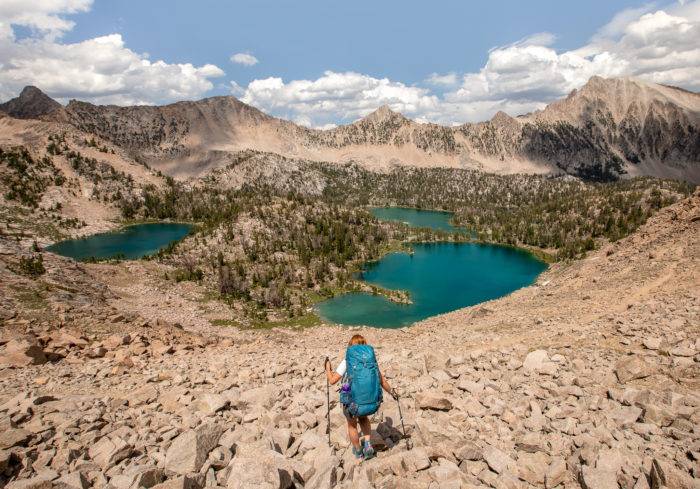 I'm Always Stumbling Across New Spots
The first time I backpacked in the Sawtooths, I bumped into a local hiker who raved about the Cecil D. Andrus-White Clouds Wilderness, describing it as a less-crowded alternative to the more popular trails in the Cramer Divide. I had never heard of the White Cloud Mountains, but thanks to her recommendation, I had a blast hiking a variation of the White Clouds Loop last August. When I drove away from the trail head I took note of several small, secluded campsites along the national forest road, one of which I ended up snagging when I returned a few weeks later. I was exhausted from a full day of driving, and shortly after turning down a dead-end side road lined with aspens, I passed out in the back of my Jeep. The light of the full moon woke me up several hours later, and I glanced out the back window. The bark of the trees was glowing silver under the moonlight, and with the dark blue night sky as a backdrop, the forest looked positively enchanted. I didn't take any photos, but I did step outside to marvel at the dreamlike scene around me, before tucking back into my still-warm sleeping bag. That was the last night I spent in Idaho.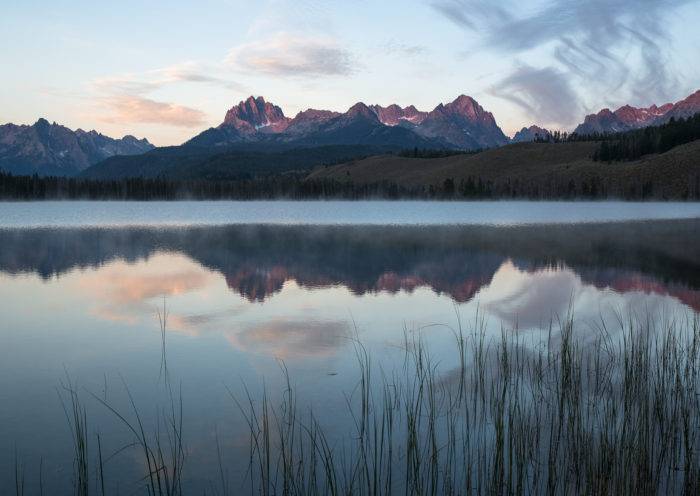 For every spot I tick off my Idaho wish list I am always adding at least two more, and this is why I will return every year for the rest of my life. Idaho is the adventure that never ends, and even though I am not sure if I will make my annual road trip through the state this summer, I know these incredible landscapes will be here waiting for me.
Feature image credited to Elisabeth Brentano.
Elisabeth Brentano is a writer and photographer based in California but her passion for nature takes her all over the world to produce travel and environmental content. You can follow her at @elisabethontheroad on Instagram.

Published on May 26, 2020