Mark Melynk worked in partnership with Visit Idaho to create this Travel Tip.
Picture this, the sun is just cresting the horizon and for the first time that morning, you're able to see the glacial blue-green color of the river. Breathtaking! The cottonwoods overhanging the bank break up the streaks of sunlight and paint the water's surface with endless diamonds. As your guide pushes the drift boat into the water, you hear the unmistakable slurp of a fish snatching something off the surface. The oars hit the water and you're off for an idyllic day floating silently down one of Idaho's blue-ribbon rivers.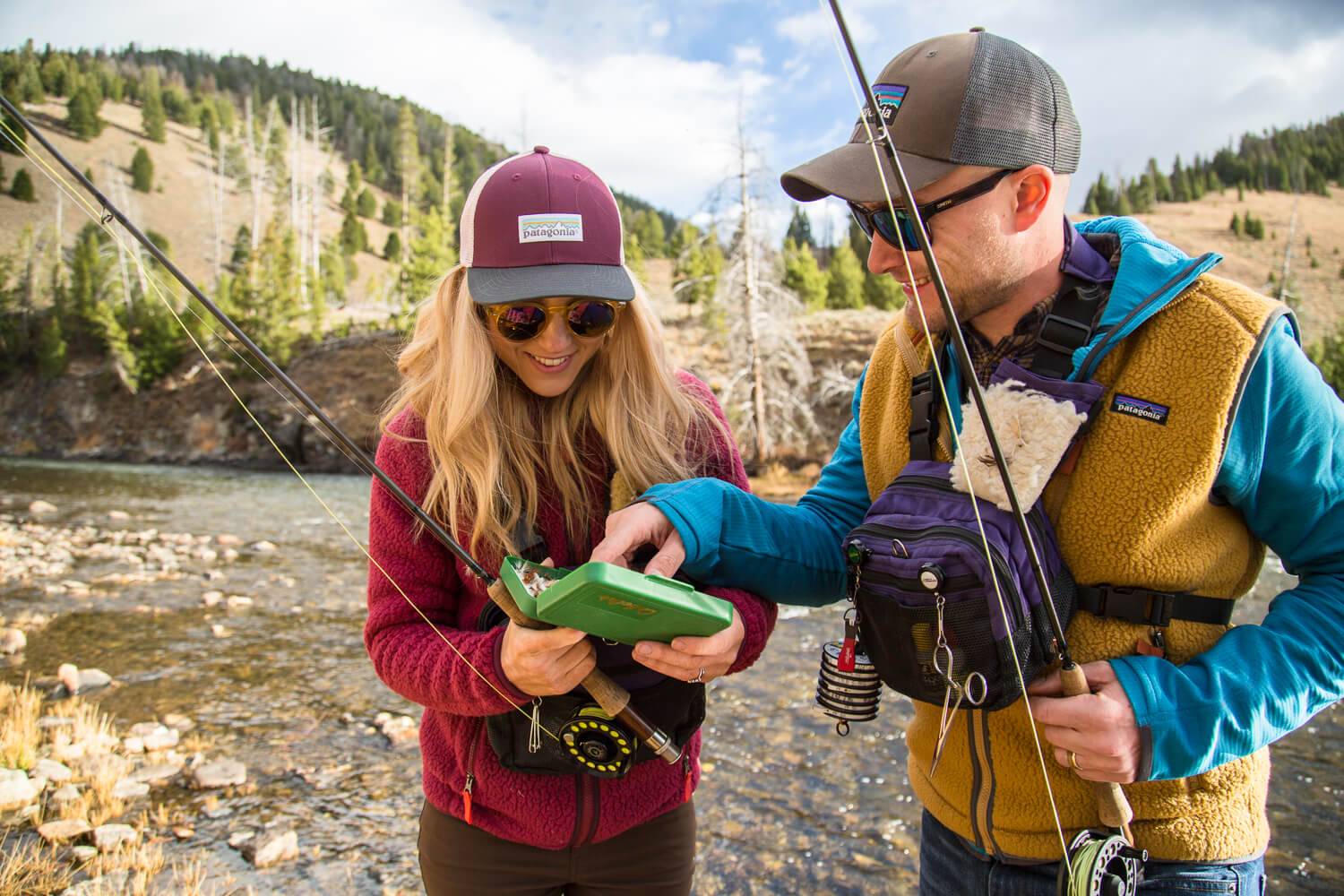 Now, picture this. You step out of your vehicle, hot coffee in hand and start suiting up for a day of solitude on the river. As you put on your waders, you see plumes of bugs congregating over the surface of the water. You string up your rod, tie on a fly, grab your day pack and head down to the first spot of the morning. As you step into the gin-clear river, you see a cutthroat trout ever so gently sip a bug off the surface. You place a cast to it, and it eats your fly! It's going to be an incredible day!
No matter what your style of fishing, guided or solo, you've come to the conclusion that fly-fishing is something you want to pursue. Congratulations! The sport can offer a lifetime of memories, natural connection, and camaraderie on the river or lake. Now that you've determined that fly-fishing is right for you, you'll want to get set up to do it comfortably and within your financial parameters. Fly-fishing can be as complicated or as basic as you make it, conversely, it can be as expensive or inexpensive on your pocketbook as you wish. Let's start with the basics.
First and foremost, you need a rod, reel and line set up to be able to cast a fly to a fish. Fly-fishing companies have "coded" systems for all three equipment categories to allow the technology of fly-fishing equipment to work together to the best of its ability. Basically, there is a numbering system to match rods, reels, and line to make the sport easier for all to understand and for the gear to perform the way it was designed.
Let's being with the most visible item in your equipment list, the fly rod. Fly rods, reels and lines are categorized using the term "weight". They come in a variety of weights from 0 to 14 (the numbering system). The rod weight is not its physical heaviness, but stiffness. Large fish and large flies require a heavier weight rod to function as they are designed, conversely, small fish targeted with small flies require a lighter weight rod. You choose the rod weight based on the species of fish you want to target, and the size of the flies you want to use. For example, a great setup for all-around trout in Idaho is a 9-foot 6 weight fly rod. That will allow you to cast a wide variety of flies and also allow you to handle catching large trout.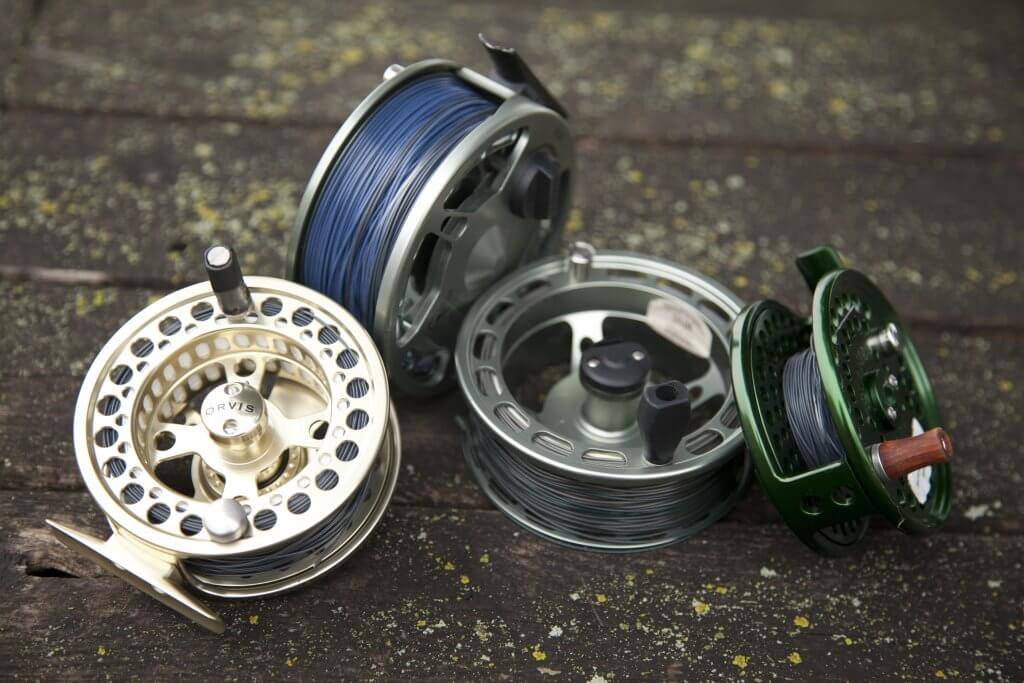 Reels are also designed to match a fly rod's weight, however, reels are generalized in numbered groups with a single reel suitable for a 0-3 weight rod, 4-6 weight rod, or 7-10 weight rod. When choosing a reel, some things to consider are:
Rod size – match the reel size to the rod it will be working with.
Species of fish to target – determines the size of the reel.
Are you fishing just freshwater, or will you ever fish saltwater species? Sealed drags (impenetrable to water) are vital for saltwater as salt particles can get inside and seize up a fly reel.
Arbour size – the arbour is the physical size of the spool which holds the fly line. Large arbour reels take up more line with each handle revolution, small arbour reels take up much less line with one revolution. Some situations require a large arbour to get the maximum amount of line back on the reel for example, if a fish starts swimming toward you.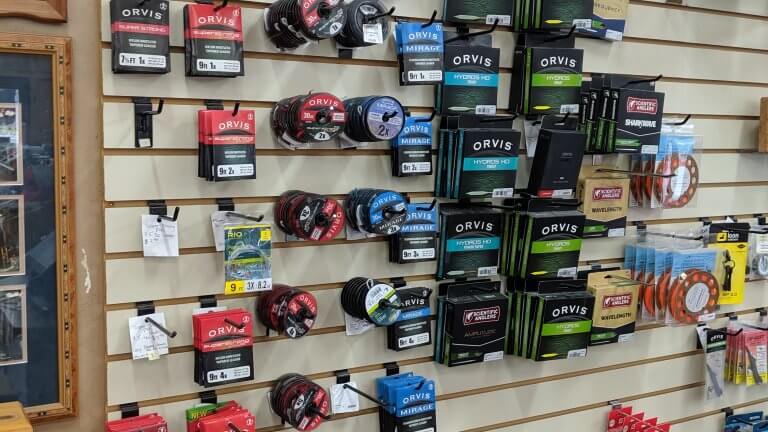 Lines are the next item on your vital equipment list. Due to the fact that many flies don't have any weight to them, unlike a conventional fishing lure, fly-fishing designers incorporate the weight needed to cast a fly into the line. The weight of the line will ideally match the weight of the rod to maximize its casting performance. So, for your 6-weight rod, ideally, you'd want to match it with a 6-weight line. Now, without getting overly technical about line tapers, there are basically three different categories for fly lines.
Floating line – line which stays on the surface of the water.
Intermediate line – line which sinks at a slow rate and can be used below the surface.
Sinking line – these lines are designed to get down fast in deeper water conditions.
Choice of line is dependent on where the fish are in the water column. If a trout is eating bugs off the surface of the water, go with the floating line. If a trout is chasing minnows or eating emerging bugs, and you want to get a little deeper, go intermediate and if the trout are eating bugs or other morsels deep, you'd want to throw a sinking line. Choosing the right line for your situation is a very important part of your day on the water. Many anglers will have one reel with extra spools, each with a different line ready to be changed out quickly should the conditions change.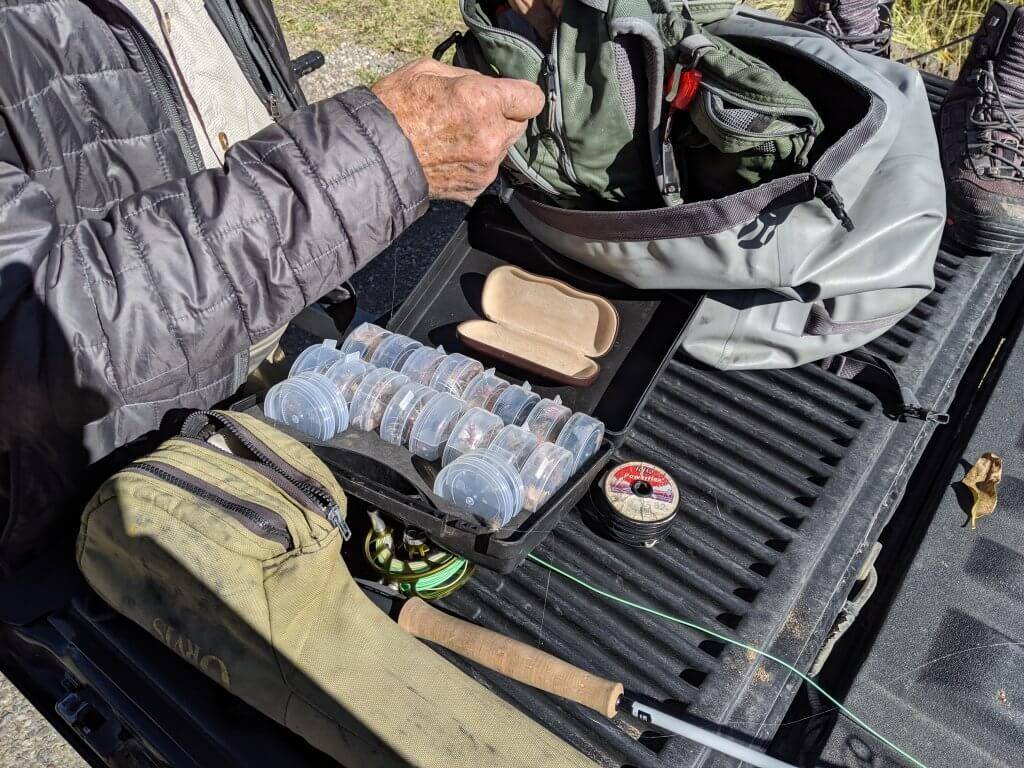 Finally, the last part of the equation, other than the flies you choose, is your leader and tippet setup. A leader is a piece of either monofilament or fluorocarbon fishing line that is attached to your fly line. They are generally clear and provide separation (6-15 feet) between your fly and your very visible fly line. They come in a variety of breaking strengths and are designed to make casting different kinds of flies easier. Tippet is a similar material to your leader. Tippet is used to keep the leader a certain length. You'll need to add tippett onto your leader as you change flies and the leader gets shorter. Generally, you'll carry your tippet with you and add as you need throughout the day.
Some other basics to consider adding to your equipment list, in the beginning, may include:
Waders and boots – keep you dry and warm in inclement weather.
Wading jacket – waterproof of course.
Sling pack or backpack – keeps your gear out of your way, organized and accessible.
Wading staff – keeps you stable when wading in a river.
Polarized sunglasses – cut the glare and see much better into the water and protect your eyes from flying hooks.
A net – fish protection is vital in catch and release. Nets keep fish safer and protect them from injury.
A sense of adventure – get out there and explore!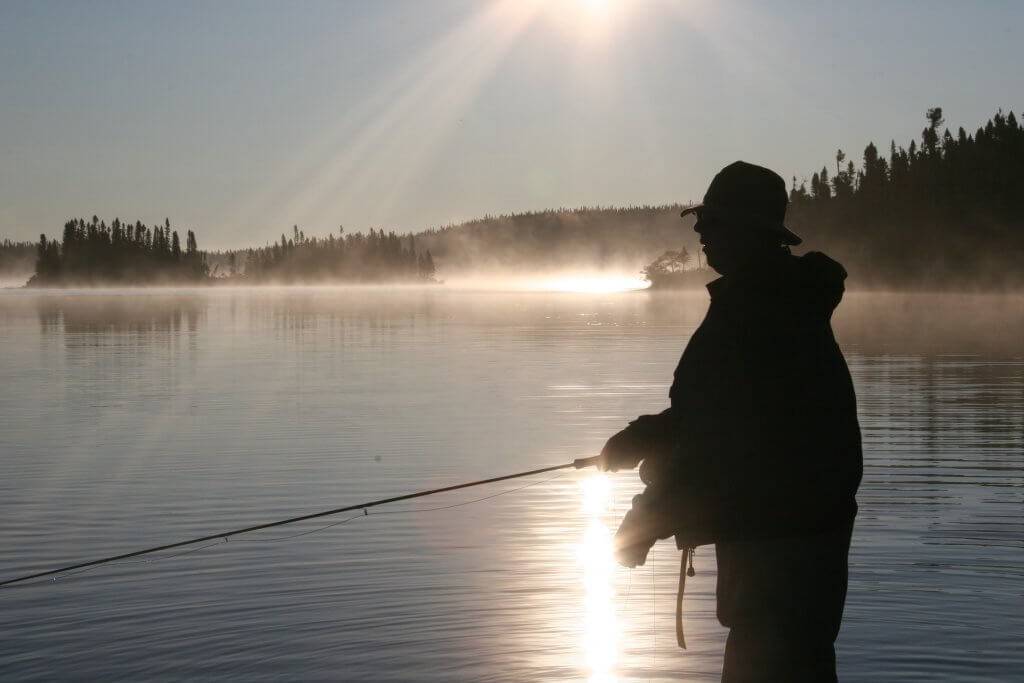 These are the nuts and bolts for you to get out fly fishing. If it all seems too complicated, many companies do offer up "kits" to get you started. These "kits" are complete setups that are all ready to fish right out of the packaging. They are complete setups, (rod, reel, line, leader, tippet) often geared for a specific species. They are a great way to keep it simple when getting started and simply allow you to just go fishing and have fun!
As stated earlier, fly fishing can be as complicated or as basic as you want it to be. That's what makes it so attractive to such a wide variety of anglers. However, no matter the level of investment, the sport really is all about tricking a fish to eat an imitation offering, the hookup, the fight, and the release. And of course, all the fresh air you can handle! Hopefully, we'll see you on the water soon!
Feature image credited to Idaho Tourism.
Mark Melnyk is a host/producer/partner at The New Fly Fisher Television Show now entering its 21st year of broadcast. With a palpable love for fly fishing and adventure, you'll often see Mark chasing fish all over North America and the Caribbean. When he's not casting flies, he lives in Ontario, Canada with his wife and two aspiring fly fishers in training.

Published on June 3, 2021