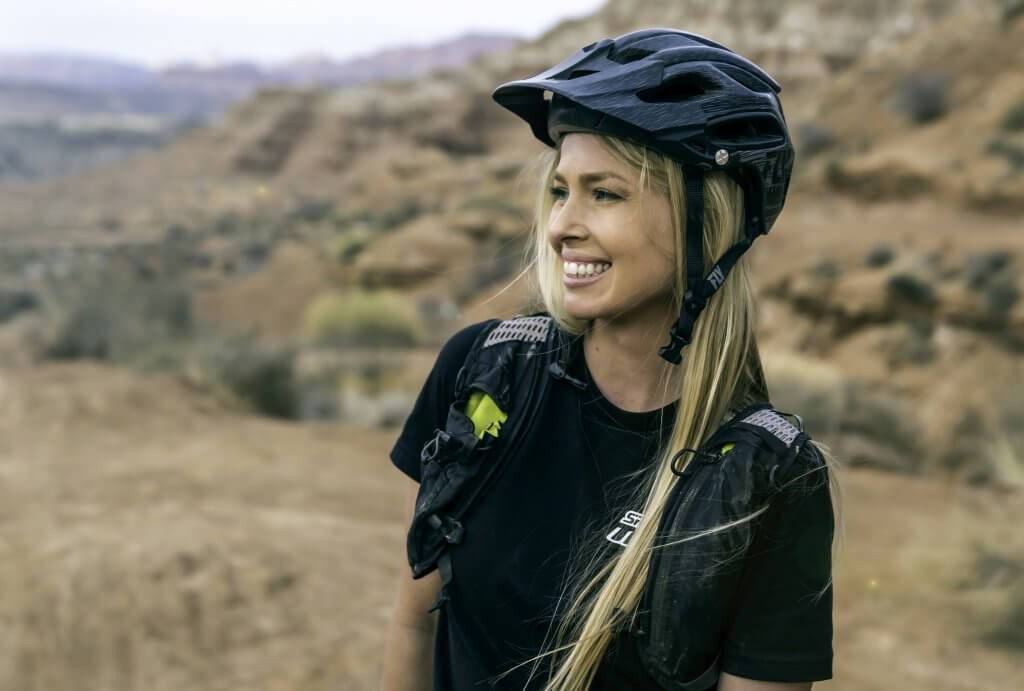 From trails lined with lush trees to rugged tracks with tight turns and jumps, Idaho offers nearly unlimited options for mountain bikers. But you don't have to tell April Zastrow that.
Born and raised in Idaho, Zastrow began riding motocross at 12 years old. Only three years later, she started racing professionally in women's motocross (WMX). After competing for another seven seasons, Zastrow retired and decided to make the switch to mountain biking.
"There is something inside me that's always looking to build skills," Zastrow says. "When I retired from motocross, I made a summer bucket list to try as many new things as possible."
Even though Zastrow was a WMX pro, there were still things she had to learn about mountain biking. For her, the best part about being a beginner was the constant progression she experienced on each ride. "I crave the adrenaline and the challenge," Zastrow says. When out on a trail, Zastrow is focused on the path and the obstacles she's about to encounter. Unlike racing dirt bikes, Zastrow says she's approached mountain biking in a more relaxed and just-for-fun way. But that doesn't stop her from conquering some of Idaho's most challenging tracks.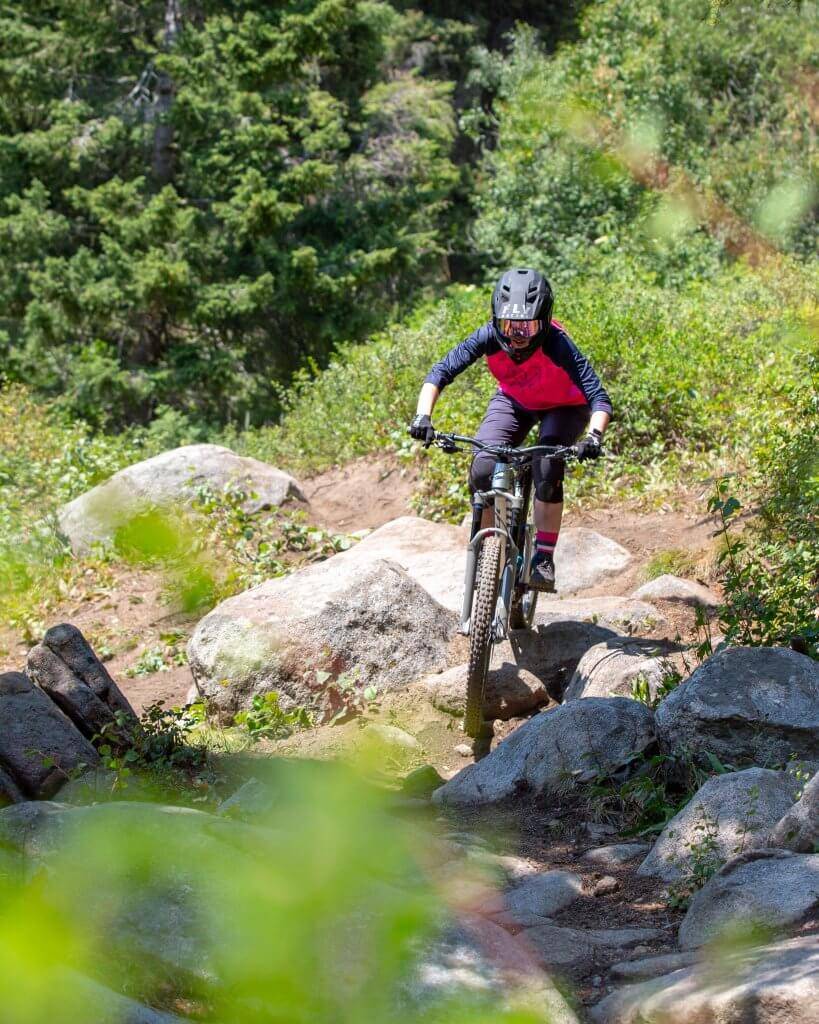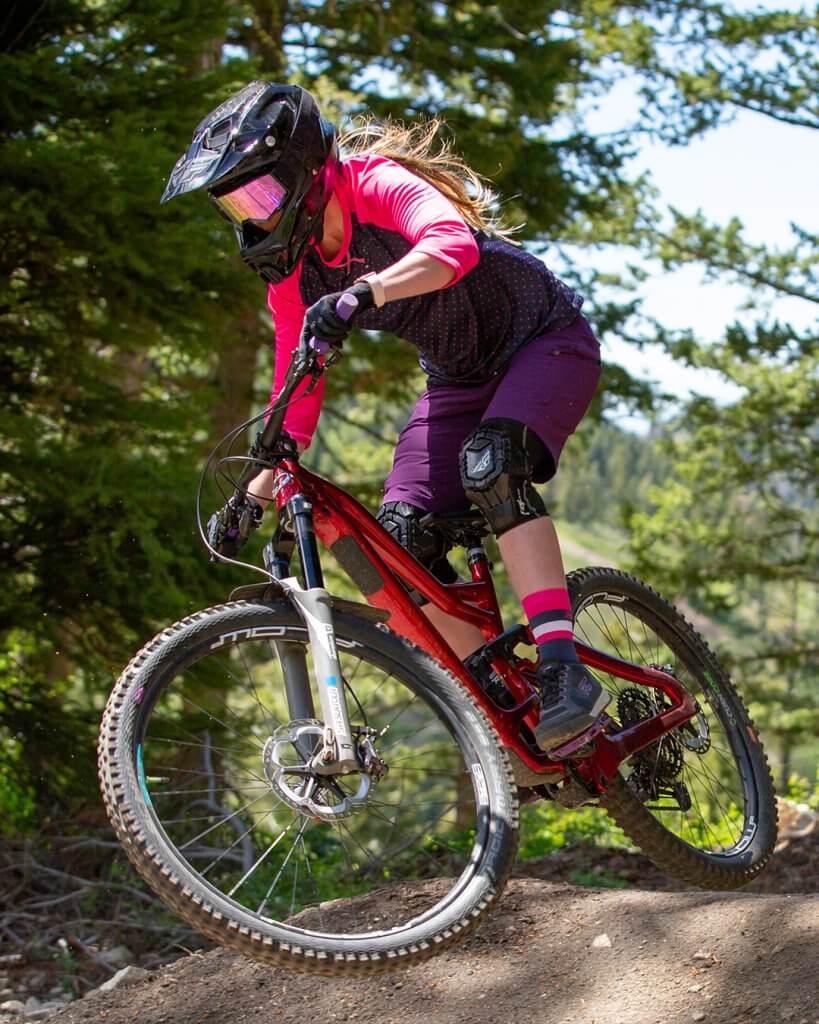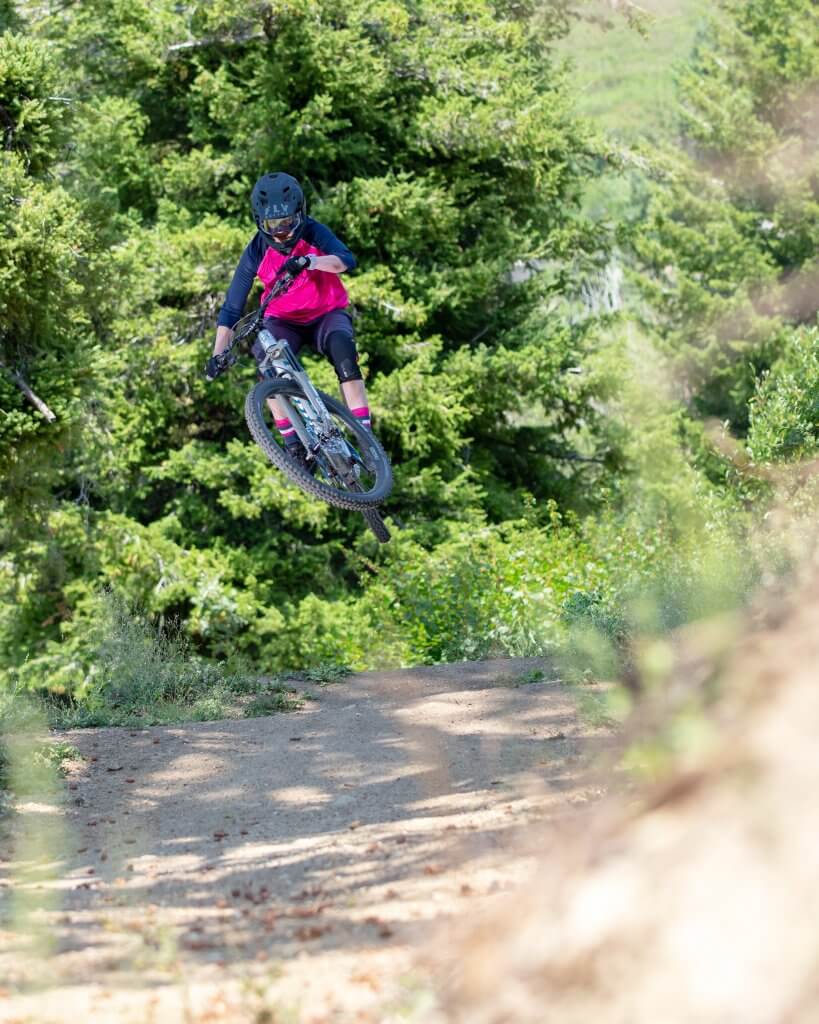 Why the Gem State?
Although Zastrow travels to try out other parks and trails, there's nothing quite like mountain biking in Idaho. "The trails here are fast and flowy," Zastrow says. On Idaho's tracks, the obstacles on a trail are designed to work together perfectly. You don't just ride smoothly, you flow. "I'm used to the terrain too," Zastrow says. "We have that sandy, granite-like dirt; plus, I like to go fast and do jumps."
One of Zastrow's new favorite spots is the J. A. and Kathryn Albertson Family Foundation Bike Park in Boise. The Boise Bike Park—as it's more commonly referred to—features cross-country and slopestyle trails, pump tracks and obstacles fit for all skill levels.
Bogus Basin Mountain Recreation Area is another favorite. From its famous Around the Mountain loop to the gravity-defying downhill bike park trails, Bogus Basin has over 20 miles of trails that riders of any skill level can experience.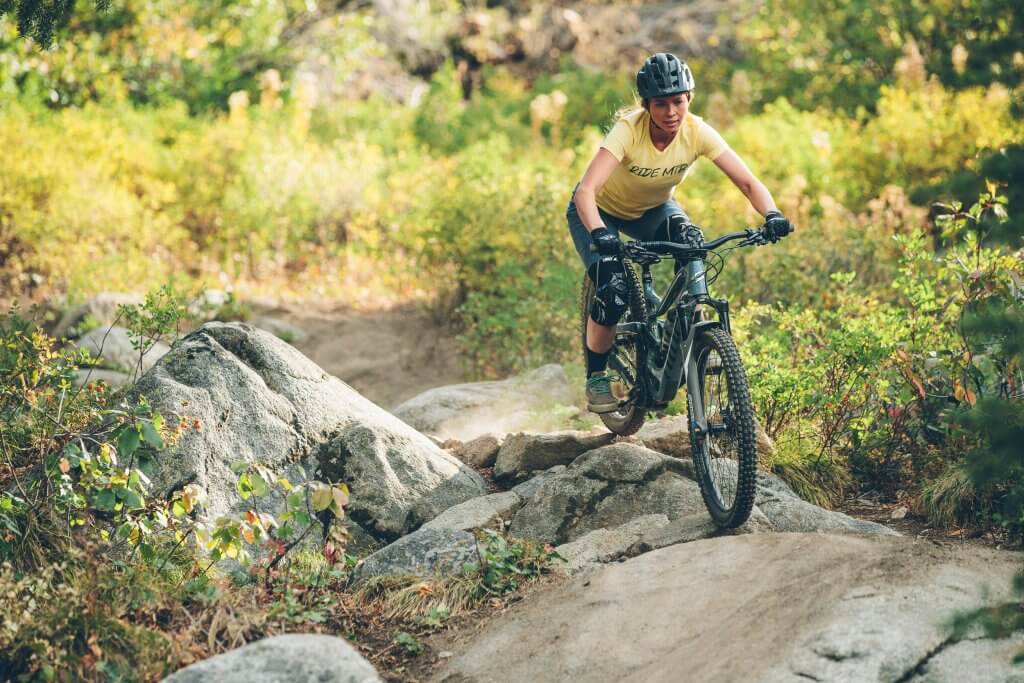 Doing Her Own Stunts
With the diverse rides available across Idaho, it's no wonder Zastrow has some major goals up her sleeve. One of Zastrow's biggest feats was the very difficult, singletrack trail, Sage Fright, at Eagle Bike Park. When riding Sage Fright, expect big jumps, gaps and lots of air. "When I first saw it, I felt scared; but I also knew I wanted to conquer it someday," Zastrow says. "I finally got to do it in April 2021. I still look at it with some fear, just not as much."
Just like her bucket list, when one challenge is complete, she's onto the next. "Rabid Badger at Bogus Basin is next on my list," Zastrow says. "It's pretty massive." Rabid Badger is a black diamond freeride trail that incorporates technical features. It's also Bogus' most difficult jump line, with big tabletops.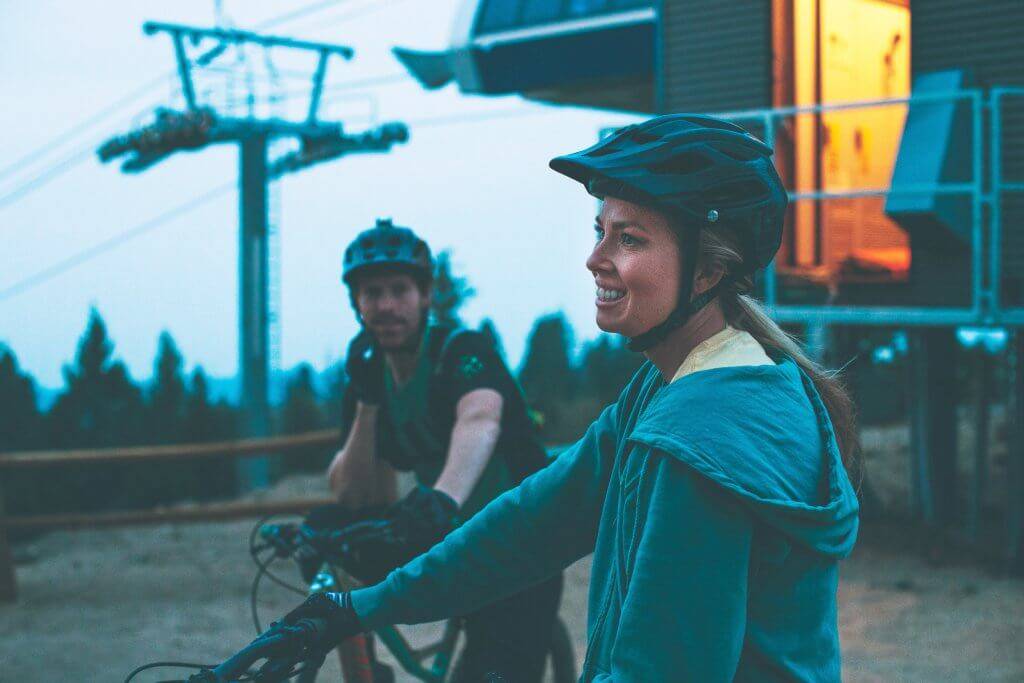 If You Dream It, You Can Do It
Female representation in mountain biking has been limited in prior years; but now, aspiring female riders can watch the pros from their phones and access trail and riding information with ease. Zastrow contributes to this online community with her Instagram and YouTube accounts and a go-getter attitude. "You can do what the guys are doing," she says. "If you want to be pro, you can be pro; or, do it for fun. Just work hard."
For beginners, young or old, Zastrow recommends visiting local bike shops to talk to resident riders. They can recommend the best bike, help you get sized, get you outfitted with protective gear and suggest trails in the area.
Zastrow's best piece of advice for newcomers? Don't be intimidated. "The really gnarly stuff is not all that riding is," she says. "There are some really mellow trails you can enjoy too."