Julie Hahn worked in partnership with Visit Idaho to create this Travel Tip.
The professional set designers at the Idaho Shakespeare Festival invent entire worlds for every production at the festival's outdoor theatre. But a few summers ago, even they couldn't come up with the perfect timing of a summer thunderstorm throwing lightning bolts overhead while the conspirators of "Julius Caesar" plotted the murder of their tyrannical emperor.
But rather than fleeing in anticipation of rain, the audience stayed riveted to their seats.
"Our audiences will sit through dramatic weather just to see what happens next," says ISF's Managing Director Mark Hofflund. "That's part of what sets them apart."
But it's not just the audiences who are a band apart—it's the Idaho Shakespeare Festival itself. Seeing a play at ISF is a delightful experience from start to finish: There's the outdoor setting, the friendly local volunteers, the devoted crowds, and the chance to sip a crisp wine on a summer night while watching supremely talented actors bring powerful stories to life.
Here, we take a look at the numbers behind the experience to get to the heart of this ever-popular theater.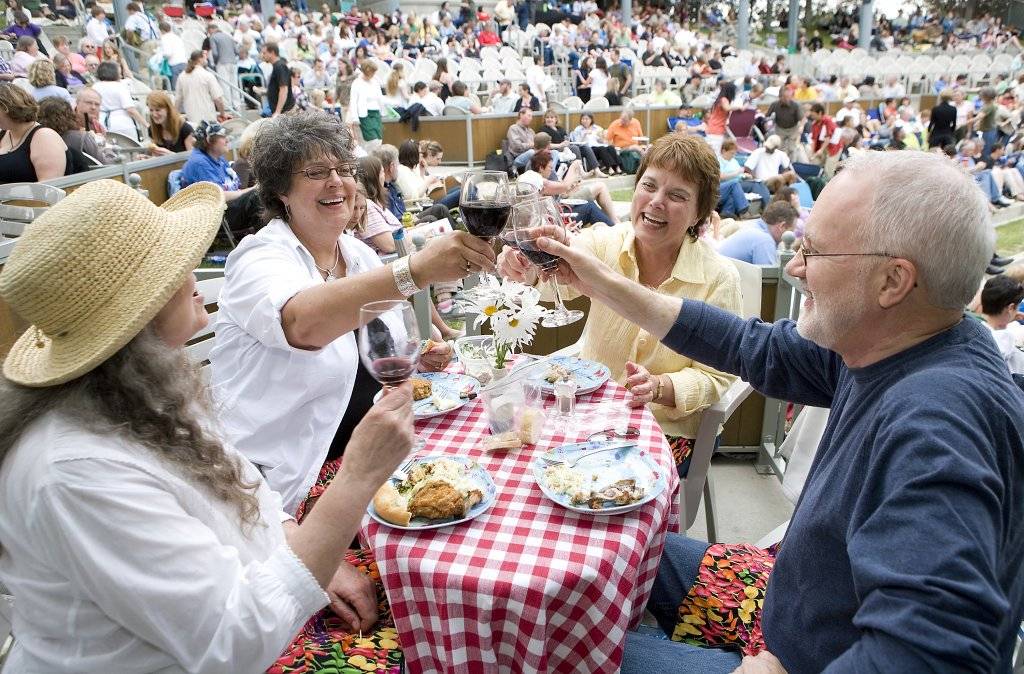 1599
Just before the dawn of the 17th century, the Lord Chamberlain's Men—the acting company that performed Shakespeare's original works—built the Globe Theatre on what is now Park Street in Southwark, London. Going to an ISF performance at its outdoor theatre in the scenic Barber Valley hews remarkably close to what the great playwright intended, Hofflund notes. "Shakespeare himself wrote the plays to be done in daylight," he says. "While modern practitioners would prefer to have control of the elements by being inside, there's something about going back to the classical work and performing it outside."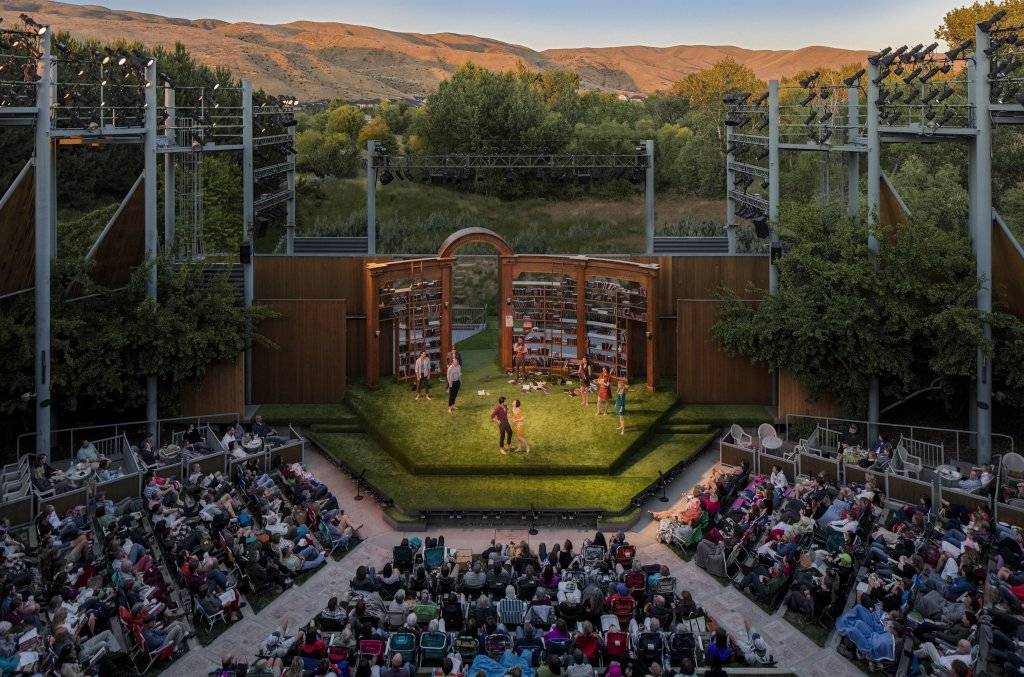 $4,500
In 1977, when a group of Boise State University theatre performers founded what would become ISF, they were rich in talent but poor in resources. Most budding local actors had to travel out of state to find work—a situation that founder Doug Copsey wanted to change. With $1,000 of his own money and a $3,500 loan from local entrepreneur Doug Oppenheimer, he and his fellow players put on "A Midsummer Night's Dream" in downtown Boise. More than 3,500 people saw the play during its run.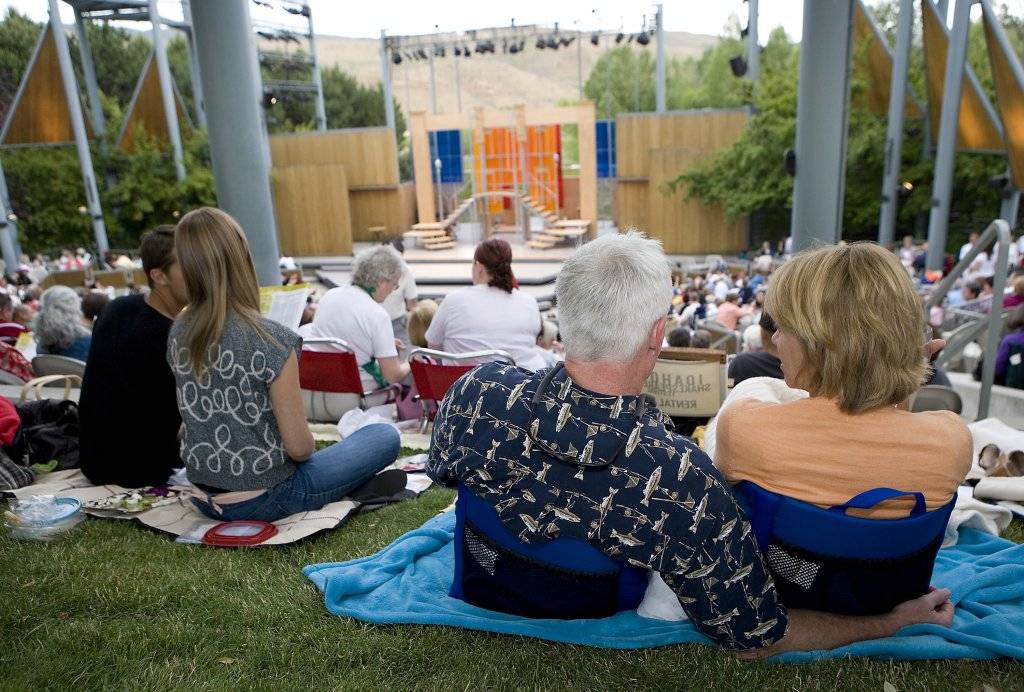 2006
That's the year the Wall Street Journal referred to the ISF experience as "Shakespeare in Flip-Flops."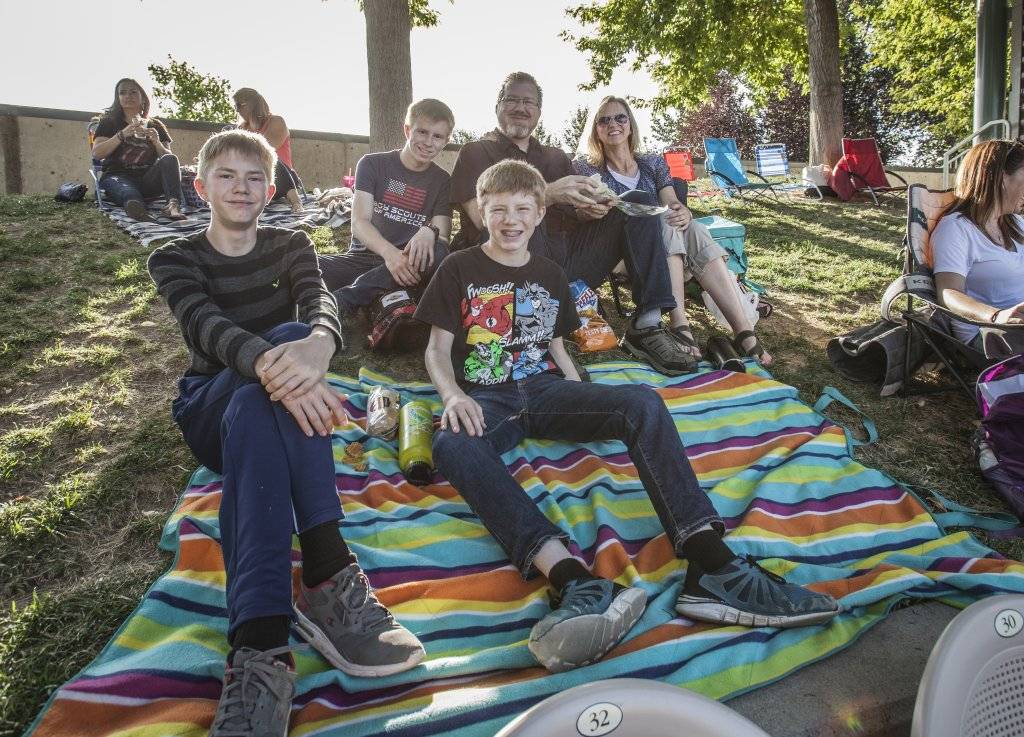 6
When Charlie Fee, ISF's artistic director, joined the festival 30 years ago, his daughter Alexa wasn't quite in the picture yet. When she entered the scene as a small child, she wanted to join her dad at work. Fee and the rest of the festival's organizers had an idea: Why not welcome kids, too? Now, the night after each performance's opening is Family Night, when the festival admits children under the age of six for free and sells discounted youth tickets (and no one will look if you have to chase a rambunctious toddler down the aisle).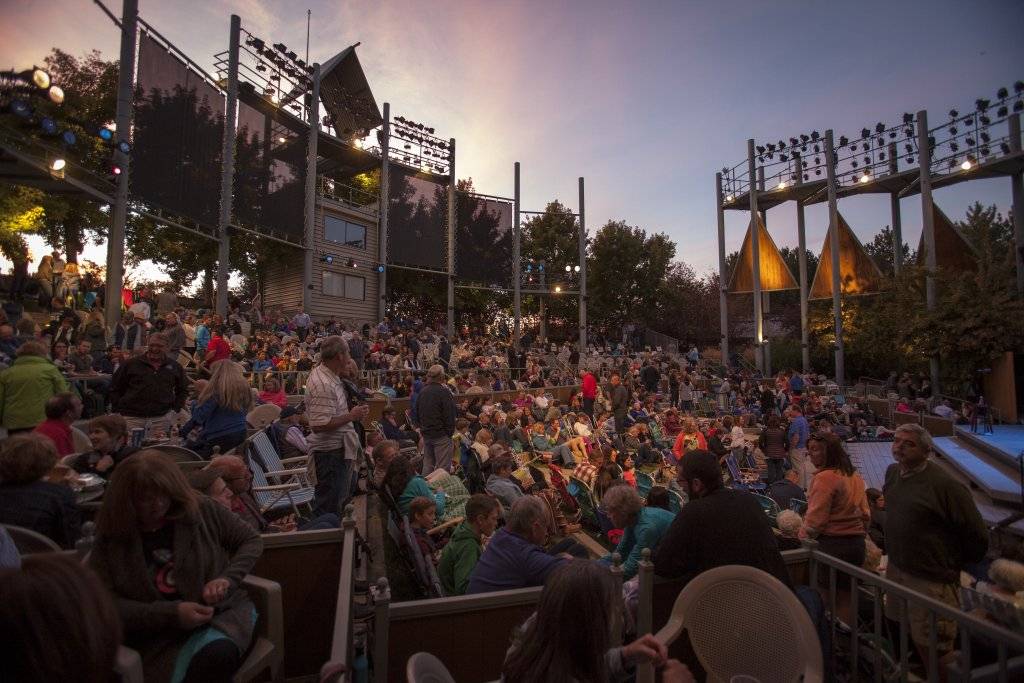 $1
For the first few years, ISF plays were performed on the lawn outside One Capital Center, Boise's first contemporary towering building (it stands at 14 stories). When ISF outgrew that space, it moved to another spot for three years, and then Ore-Idaho Foods leased a massive parking lot and riverside pad on Parkcenter Boulevard to the festival for $1 per year. "It was the best $14 investment we ever made," Hofflund says, chuckling.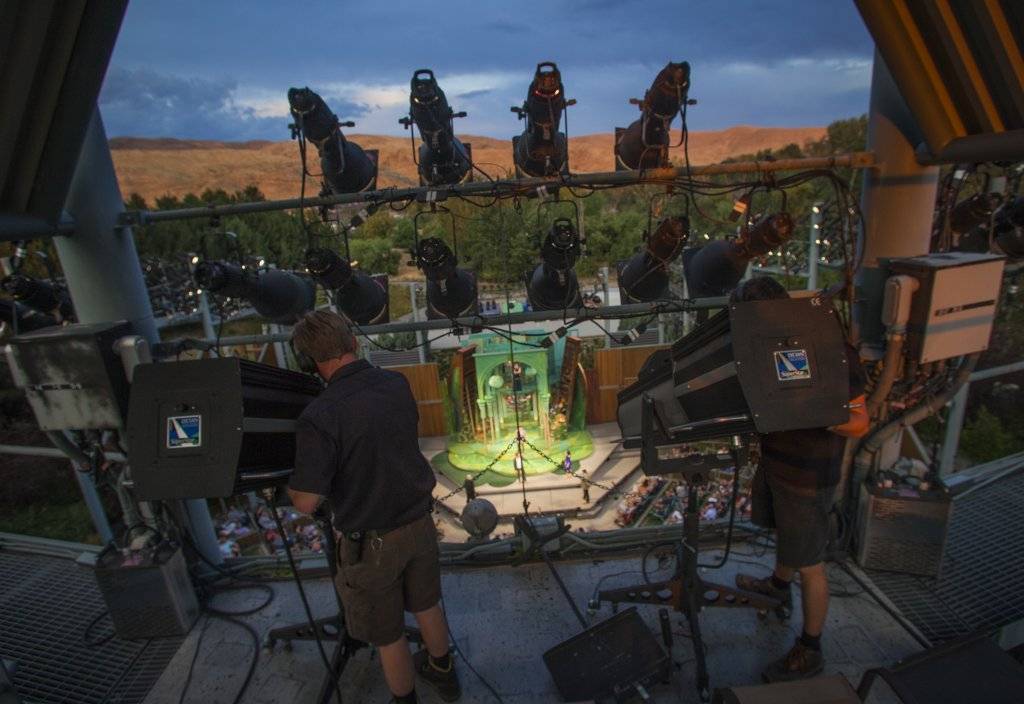 3
The Idaho Shakespeare Festival is independent, but its ties to two other theater companies have boosted all three organizations. Fee is the artistic director for ISF, Great Lakes Theater in Cleveland, and the Lake Tahoe Shakespeare Festival. A unique strategic alliance allows all three to share not only Fee's talent, but also the cost of their productions, which travel from location to location. "Most theater artists go from job to job and place to place," Hofflund says. "Even though none of these locations offers year-round theater, there's still an opportunity for actors and the production team to work consistently with each other."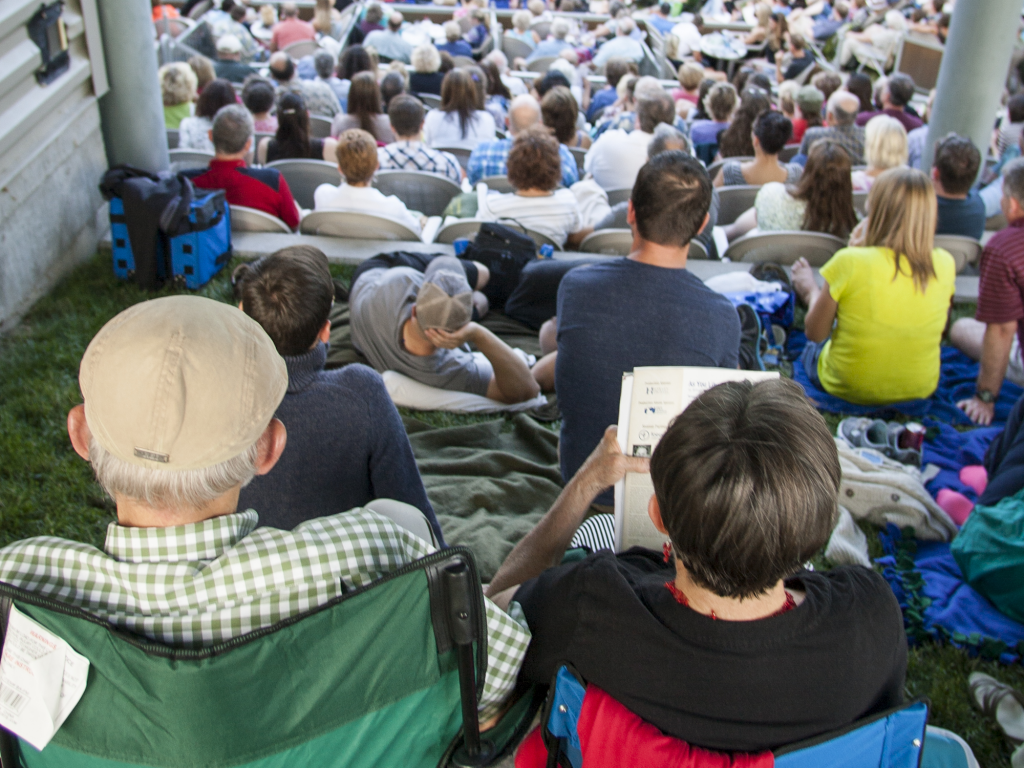 1,485
That's the minimum number of volunteers needed to work a full season of the Idaho Shakespeare Festival; but the numbers can swell past 1,600, says Box Office Manager Samantha McAllister. In fact, there are so many people clamoring to work that ISF has had to limit each group to one night per season. "All of our volunteer groups work together through the heat, the cold, the rain, the bugs, sometimes wildfire smoke, and definitely the trash collection, with smiles on their faces," McAllister says.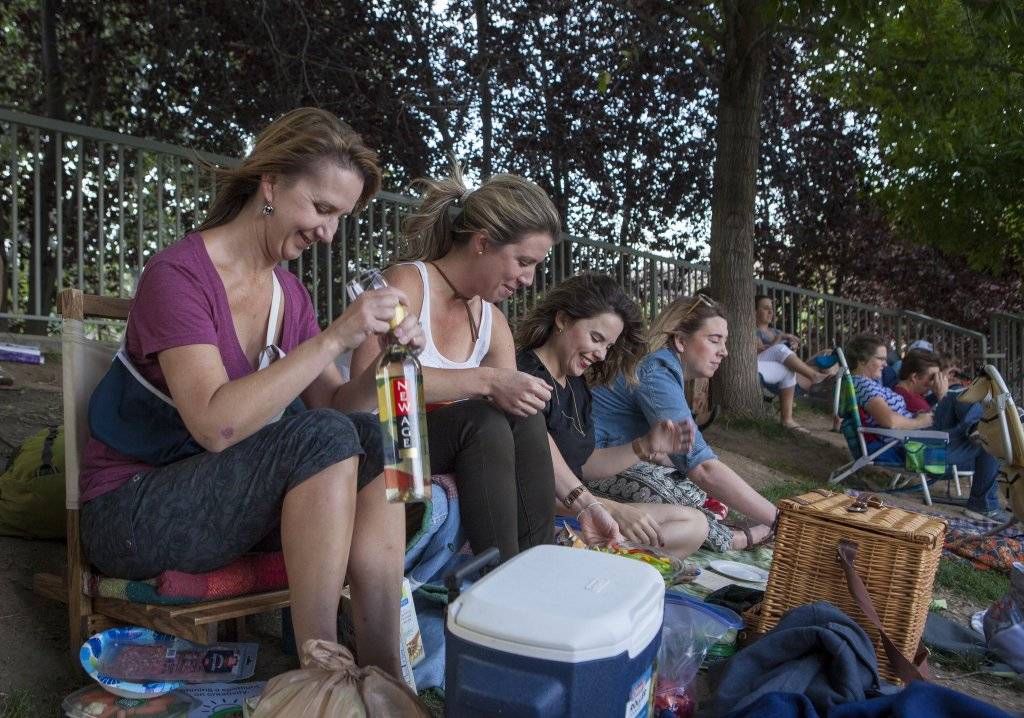 1 in 5
When out-of-town actors join a production, Hofflund gives them a friendly warning: Don't be surprised if someone recognizes you in the grocery checkout line. That's because ISF enjoys some of the heaviest community support of any theater in the country. Most performing arts organizations have an audience penetration of 1% of the local population. But ISF has a 20% reach, which means that about 1 in 5 Boiseans will attend at least one play per season.
"It's an audience that is incredibly diverse in terms of its educational and social profile," Hofflund says. "We can't play to just one group. There's no slice of the audience that could sustain us on their own; it has to be everyone."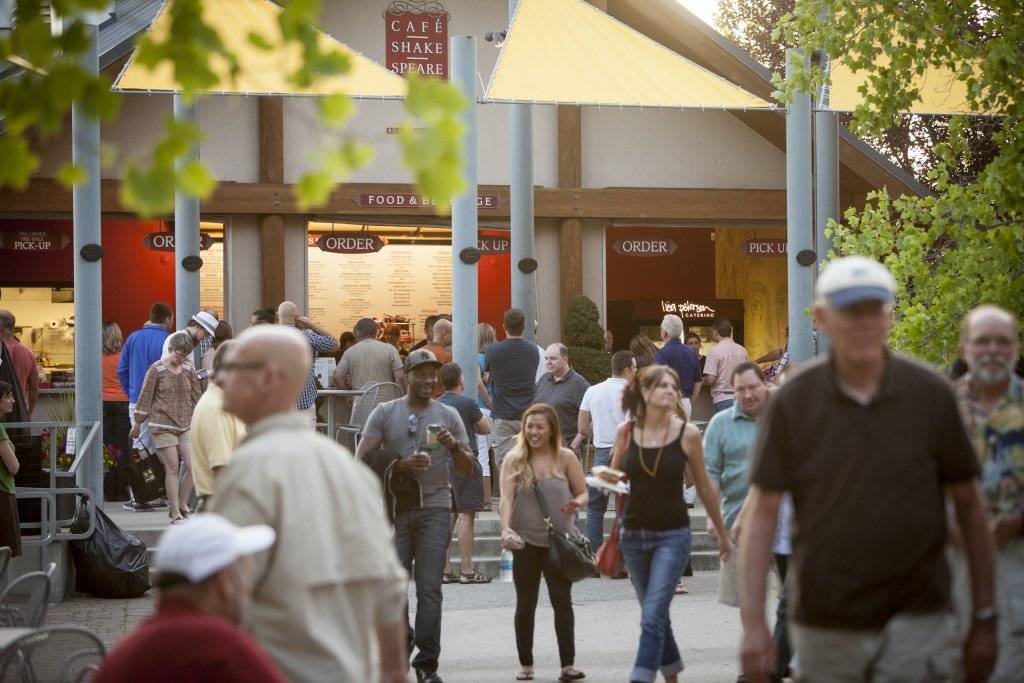 5
The Idaho Shakespeare Festival's season stretches from May to September and typically features five plays, ranging from the Bard's works and musicals, comedies and mysteries to the classics of the stage.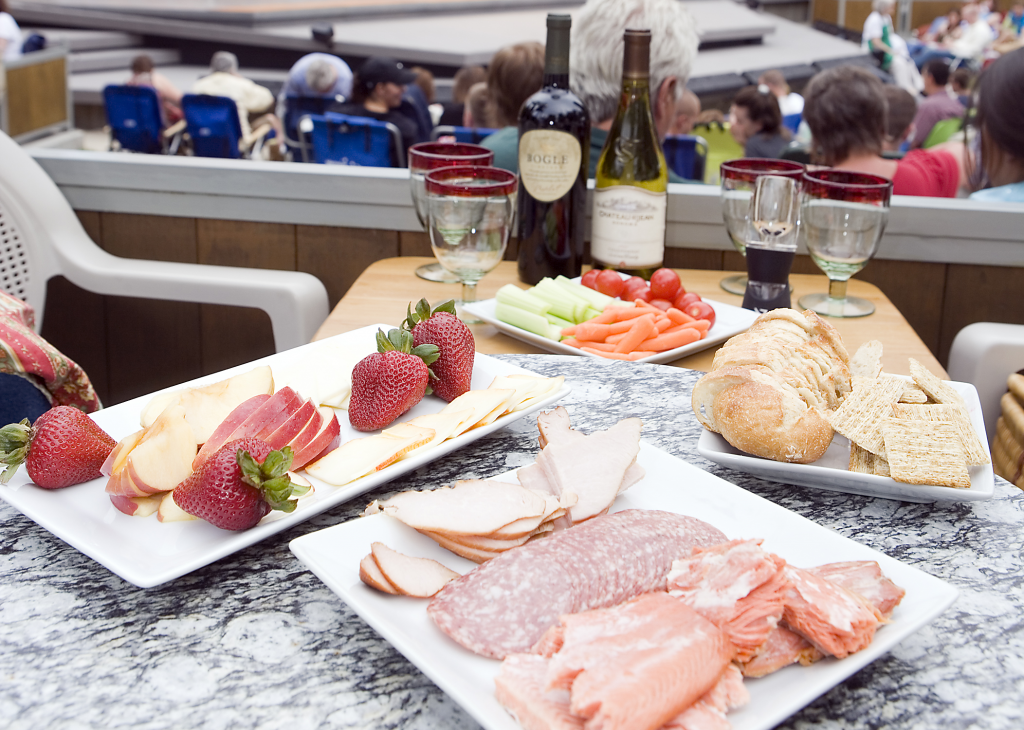 2
You won't see a sign requesting you to toss your outside food and drink before entering the Idaho Shakespeare Festival. Part of what makes it so accessible for every budget is the ability to cart in your own picnic, which festival lovers did exclusively for decades before local catering whiz and restaurateur Lisa Peterson opened Café Shakespeare more than 10 years ago. You'll still see plenty of home-packed meals at ISF, but plenty of other folks tuck into plates of Peterson's citrusy grilled salmon, house-pickled vegetables, crusty bread and crème brulee cheesecake. But the house favorite is the Curried Chicken Salad, which can be had two ways: on a baguette or on a bed of mixed greens.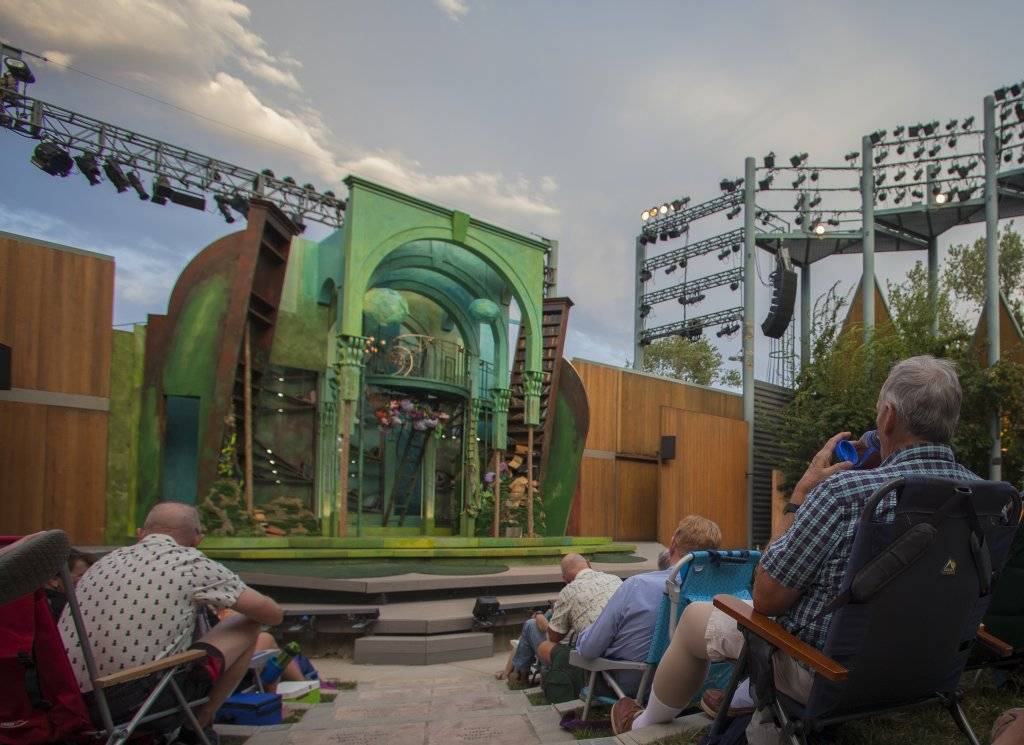 Hundreds
Animals make regular cameo appearances at ISF—everything from prancing peacocks and shy skunks ("They're essentially blind and really harmless," Hofflund says) to kettles of vultures have contributed their presences to performances. That's because the theater is part of the Barber Pool Reserve, a major stop on important migratory paths and flyways. When an animal appears, make like a local and give it plenty of space. After all, it's their home, too.
To learn more about the Idaho Shakespeare Festival, and to plan your experience and buy tickets, visit ISF's website.
Julie Hahn is a freelance writer, editor, and temporarily grounded traveler. She's married to a heck of a guy, has two very naughty little dogs, and splits her time between Boise and the mountain town of Atlanta, Idaho. IG: @greylockmountain

Published on December 29, 2020