Each year hundreds of stunning bald eagles soar above and dip into the waters of Lake Coeur d'Alene in northern Idaho in search of winter sustenance. On any given day, from November to February, visitors to Wolf Lodge Bay may spot 20, 30 or even 300 of the magnificent birds. So, if you want to up your Instagram game and see these spectacular raptors for yourself, here's what you need to know.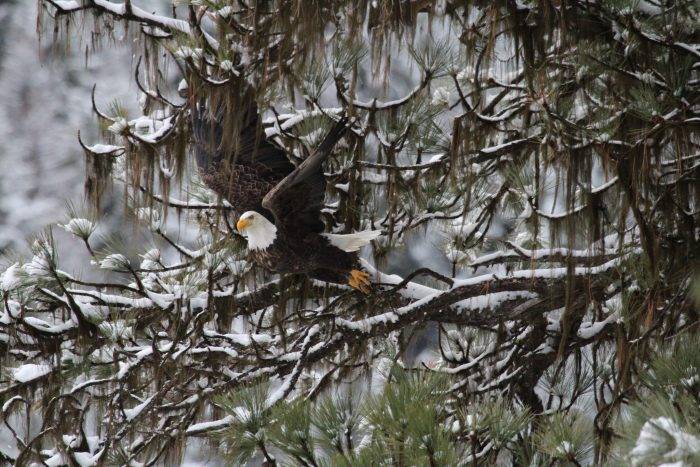 The Bureau of Land Management began counting bald eagles around Wolf Lodge Bay in 1974 as the migrating population of eagles arrived to feed on spawning kokanee salmon. Over the years, the counting efforts have continued, but now eagle watching has become a popular family adventure.
There are three suggested viewing areas around the bay: Higgins Point, Mineral Ridge Boat Ramp, and the Mineral Ridge Trailhead. When driving around the lake, feel free to stop at some of the suggested pullouts to enjoy watching these birds from the comfort of your car, or zip up your coat and check out surrounding nature trails or shoreline access.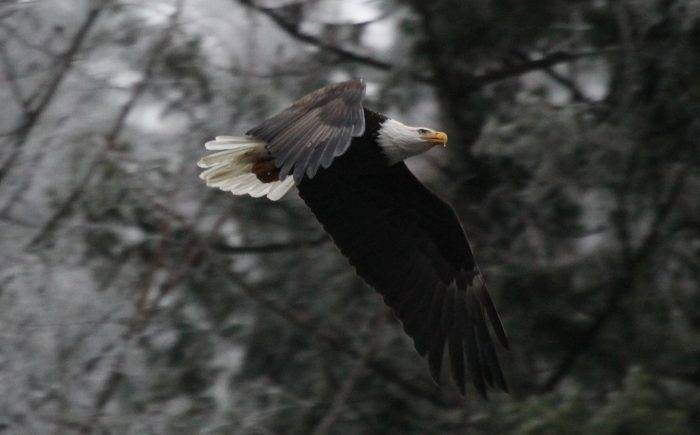 From December 27 through December 31, take advantage of BLM's staff lead interpretive viewing program. It's the perfect time to let your kids ask all the questions they can think of and to use various viewing scopes to watch the bald eagles move around the lake.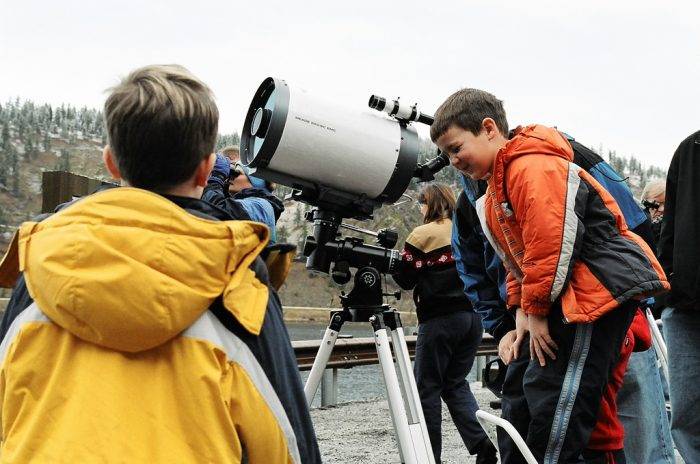 If those dates don't work for your schedule, don't worry. You can always head out on your own to spot eagles, you'll just want to keep a few things in mind.
Avoid disturbing the birds. Do not approach them on foot.
Stay as far away from the birds as possible. Binoculars are essential.
Stay in your vehicle if viewing nearby birds.
Park off the main road.
Do not stop on the road or look for eagles while driving. Interstate 90 and Highway 97 are heavily traveled. Remember, it is illegal to stop in any traffic lane.
Opt for an alternate way to check out these feathery friends by hopping aboard an eagle watching cruise. These cruises run by Lake Coeur d'Alene Cruises offer a chance to enjoy this sight from the comfort of a cozy cruise boat. Check the website for departure times and rates.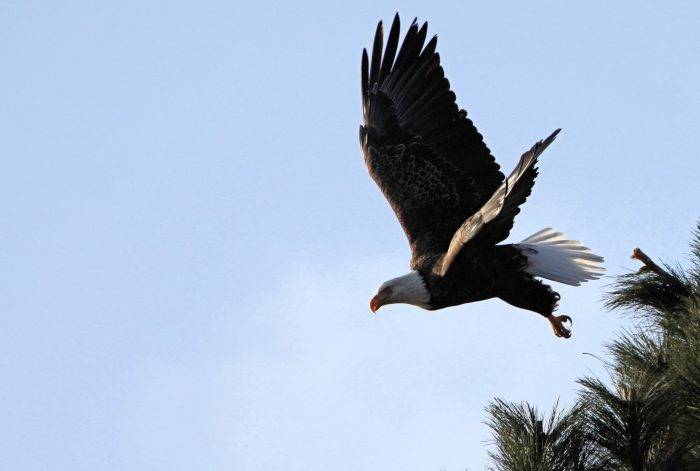 Feature image credited to Rod Stamm/BLM Flickr.

Published on December 18, 2018