Blythe J. Thimsen worked in partnership with Visit Idaho to create this Travel Tip.
The drop-offs—where you can't see over the edge or what is coming next—are the most exhilarating parts, but they're also the most rewarding. This applies to both whitewater rafting and everyday life for the Long family, owners and proprietors of Cascade Raft & Kayak in Horseshoe Bend, Idaho.
The Longs have been riding the rapids of the Payette River for the past 35 years, loving the dips, turns and surprises along the way. Their river-riding adventures in Idaho began in the 1980s, when the family of five from Sacramento, California, would spend their summer vacations kayaking in Idaho.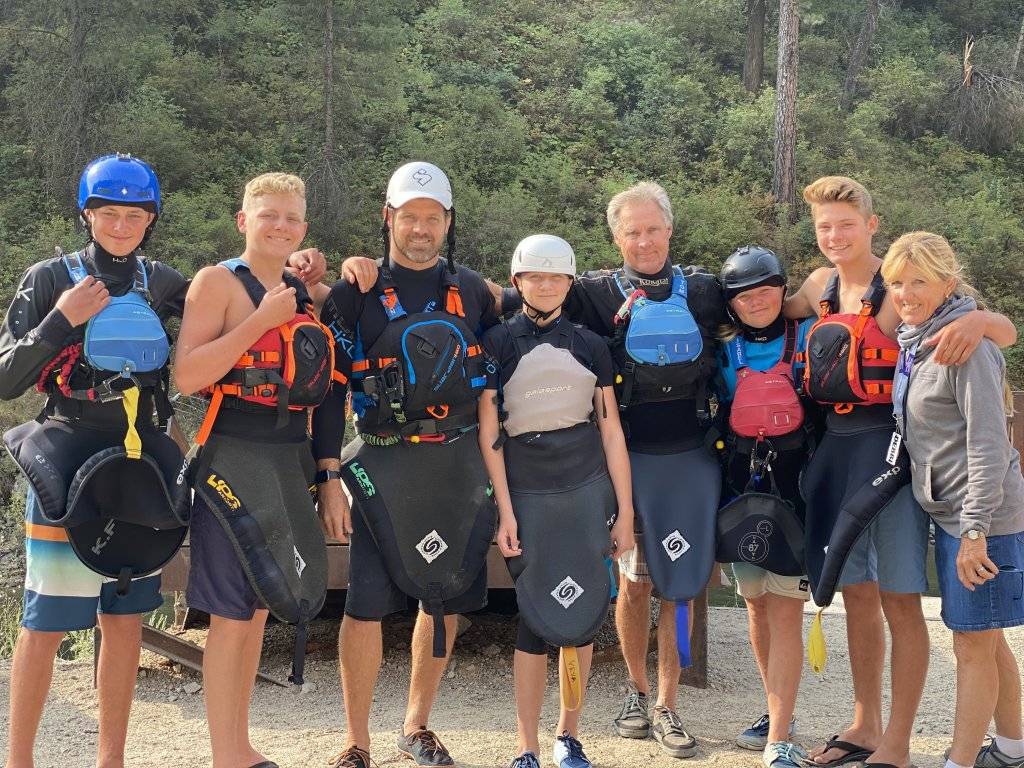 "Tom came home one day and said, 'Let's move to Idaho, and I'll be a kayak instructor!'" says Debbi Long, matriarch of the Long family. "My thought was: OK, but how do we pay for tennis shoes and jeans and college and all those things?"
In 1991, Tom and Debbi Long, along with their three sons, moved to Idaho full-time, becoming part owners in an established river-rafting company. "Hot dogs were three for a dollar, and that was dinner sometimes; but the boys didn't mind because they were outdoors in Idaho," recalls Debbi.
Soon after, Tom added a kayaking school to the rafting company, and eventually bought out the other half of the business a few years later. As the business has grown, so has the Long family. All three sons—Kenneth, Chad and Tren—are married, each with three children of their own and they all have stayed in Idaho to help run the growing family business.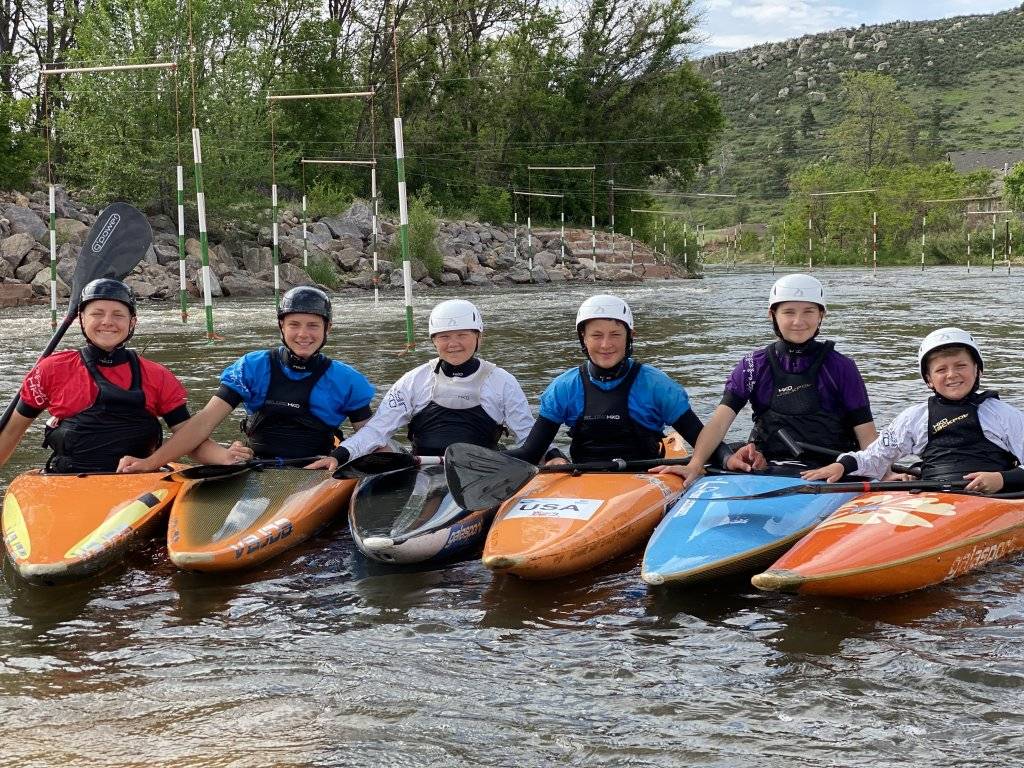 "We wanted the kids to do what was of interest to them and not feel like they had to stay and take over the family business," reflects Debbi. "[They] could go and live wherever they want, and yet, all three have stayed here in beautiful Idaho."
Each member of the family brings unique skills and talents to the business. Kenneth's wife, Anne, comes from a kayaking family back east. "She ended up being an awfully organized young woman," Debbi notes. Anne took on running the office, alongside Kenneth, who is the operations manager.
When Krista, Chad's wife, joined the family, she was a culinary queen, under whom they expanded their cafe and catering services. Chad runs the kayaking school.
Tren and his wife Linzie manage the photography and information technology portion of the business.
Working together as a family is an adventure that provides a unique experience not many have. "We have eight very opinionated, strong-willed, hard-working individuals," Debbi declares. "We take each person's expertise and marry them together so guests have the best experience."
From the moment guests arrive until they leave, the goal is for them to have the most relaxing and memorable adventure possible. "I talk to everyone," says Debbi. "I am the greeter and as I visit with people from anywhere and everywhere, I tell them, 'You'll appreciate what we offer: the opportunity to slow down and enjoy the relaxed pace, which isn't found back home.'"
A new addition to the company is the Cascade Ropes Challenge and Zipline, tucked into one of the most beautiful areas along the North Fork of the Payette River. Adventure-seeking guests climb, balance and zip along the 17 platforms while the lush green beauty of the forest flies by. Whether the roar of the river or the roar of your heart is louder, is to be determined.
From kids' camps and a kayak school to private instruction and lessons in river rescue, kayaking plays an important role at Cascade Raft & Kayak, and in the lives of the Long family. During the winter, the entire family heads south to Chile to lead kayaking adventure trips along the rivers outside of Pucón.
If you think all these activities—from rafting, kayaking and ziplining to international adventures —are only for young, fearless 20-somethings, guess again. Consider the 88-year-old twin sisters who had never been rafting before, but celebrated their birthday on a trip with the Longs. "We have a comfort level for everyone," states Debbi. "We have rapids that start with just a splash, and then if you want bigger, higher and taller, well, we've got that, too!"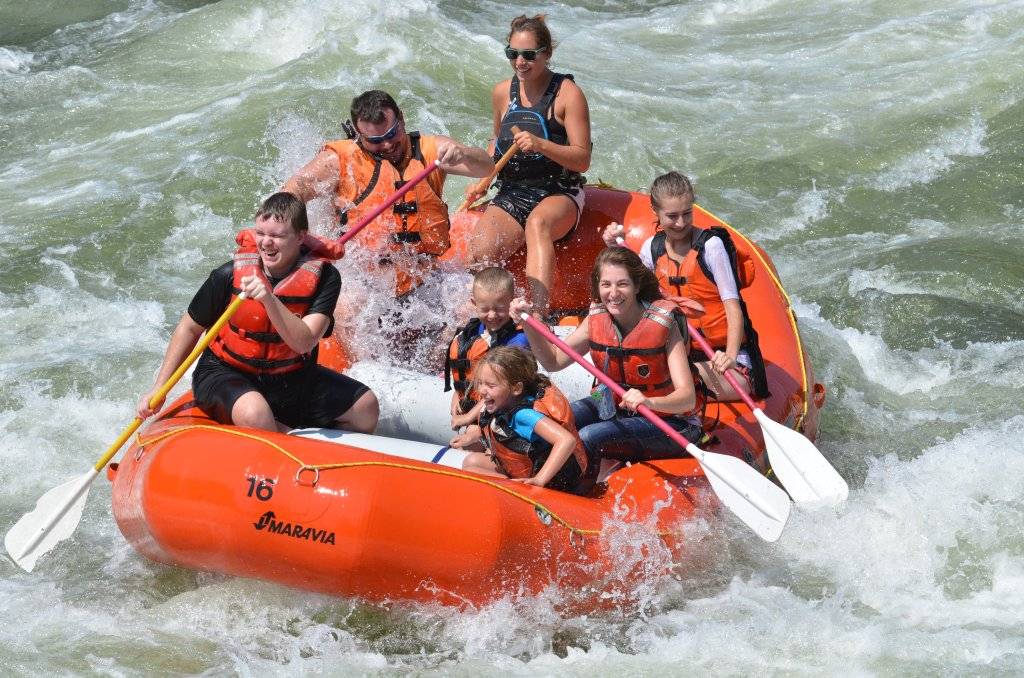 No matter how big, tall and high the waves are, safety is always at the heart of the experience. "Safety is our number one priority, and right underneath that is fun," assures Debbi. "Our guides are chosen for their expertise and also for being downright fun. Our joy comes from helping guests having fun."
The Longs have fun in all they do, despite the demanding work. During the summer months, they operate seven days a week, from 7 a.m. to 9 p.m. The work is hard, but the rewards are huge.
"When we chose to live in Idaho and figure out how to earn a living, it was cool," recollects Debbi. "Now, it is a blessing to live here with the river and the beautiful trees and earn a living."
"So many people want to be outside in Idaho, where social distancing comes naturally," proclaims Debbi. "To share Idaho and its great outdoors is the best job ever. We love what we do."
Feature image credited to Long Family.
After serving as the editor-in-chief of Spokane Coeur d'Alene Living magazine for 12 years, Blythe Thimsen works as a realtor in Spokane, Washington. Her love of writing continues though, and she enjoys taking on choice freelance writing projects covering a variety of topics from travel, human interest, local design and more.

Published on December 29, 2020