Rolling Van worked in partnership with Visit Idaho to create this Travel Tip.
We were seeking a break from the hustle and bustle of the cities we've been traveling to. We truly wanted a real adventure to get our hearts pumping, legs burning, and have killer views to go with it – sans cell phone. Of course, we were keen for some good beer and great food to be included as well. We were recommended this quiet ski destination, Lookout Pass, directly on the border of Idaho and Montana. The mountain's laissez-faire style and uncrowded atmosphere (more snow for everyone) made for the perfect dose of exactly what we were looking for. Believe it or not, this mountain tops the charts in most annual snowfall average for Idaho mountains resorts, clocking in at 400 inches. Bonus: cell service is next to nothing on the mountain. This allowed us to truly disconnect and take in the greatness that is Lookout Pass and the nearby town of Wallace. We couldn't even send a text message if we wanted to, and that was a good thing.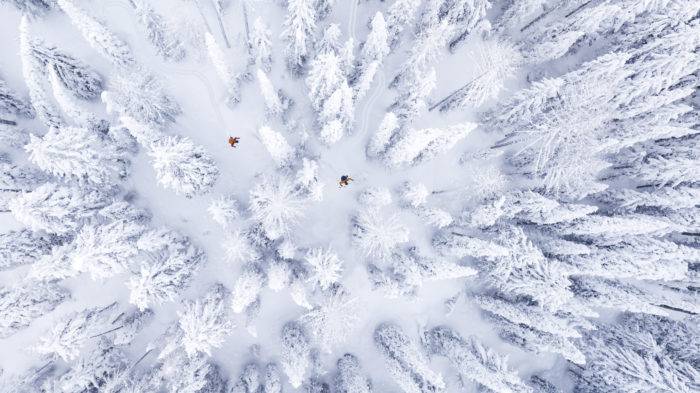 We were eager to get skiing. We opted to head right for the hill and drive past the town we were staying in: Wallace. When you first roll up to Lookout Pass, you can't help but notice the two-seater chairlift. This truly speaks to the character of the mountain. This was our first time seeing and experiencing a lift of this nature. Bigger populations come with bigger chairlifts. Thankfully, we had some remnants of the pow day prior and were able to catch some fresh lines. This untracked powder lingered for days! Cell phones in the car, our focus was completely on covering as much of the mountain as possible and that we did. We rode the final chair and naturally headed right for some après beers in the Loft Pub. This was the perfect way to close out our day at Lookout Pass.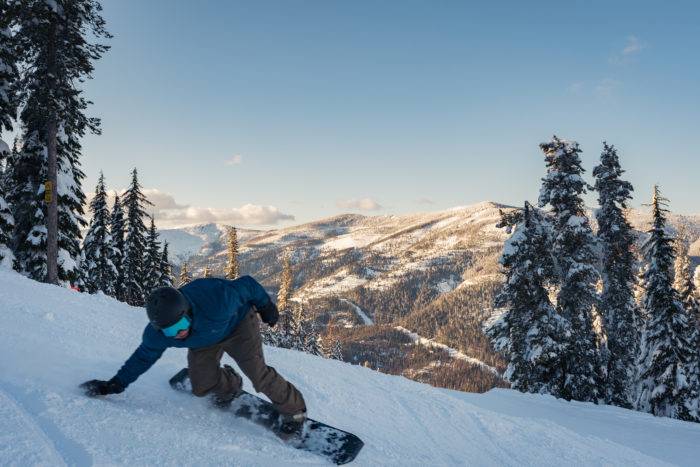 Lookout Pass has no accommodations on the mountain, so we were staying in the charming neighboring town of Wallace.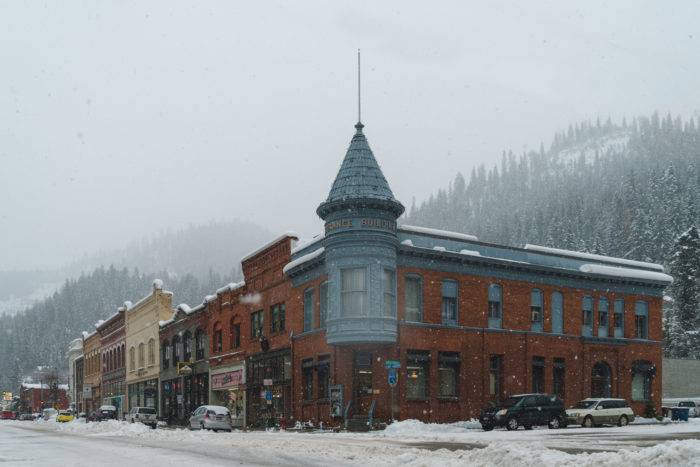 After our day of skiing, we headed right for our hotel, Wallace Inn, for a much-needed sauna and hot tub soak. We were pretty pooped, decided to call it a night and leave our exploring for the next day.
We started the morning right with some coffee at Wallace Coffee House. Following our morning pick-me-up, we strolled around the winter-covered town. A constant flow of snowflakes set the perfect winter wonderland scene, as we strolled past and admired the historic buildings. We quickly realized that Wallace seemed to have more breweries, pubs, restaurants and cafes than it did people. After conversing with some locals, this was the on-going joke around town.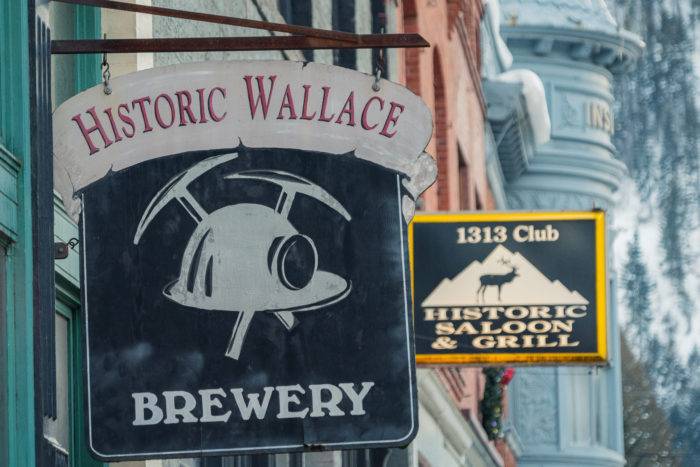 We had lunch at the amazing Blackboard Cafe (had dinner there the night before, too) and were thoroughly impressed. The owners had accidentally discovered Wallace on a vacation and never left. Happy hour called for a beer or two at Wallace Brewing Company.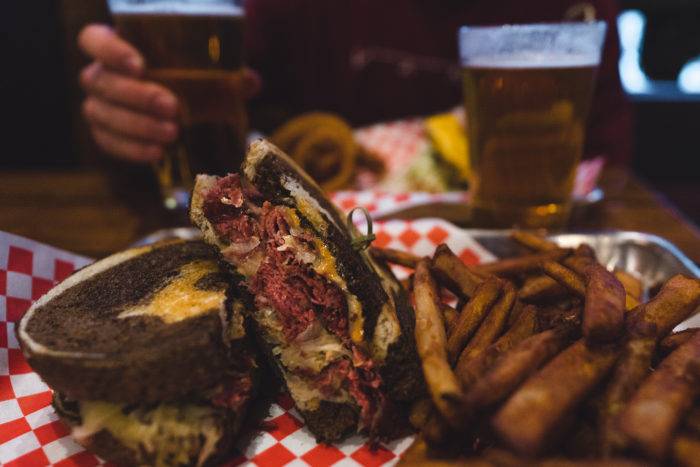 We trickled next door for more beer, a Reuben sandwich and a burger for dinner at the 1313 Historic Saloon & Grill. All of our stops were recommendations from other business owners. You could tell Wallace is a strong, supportive and welcoming community.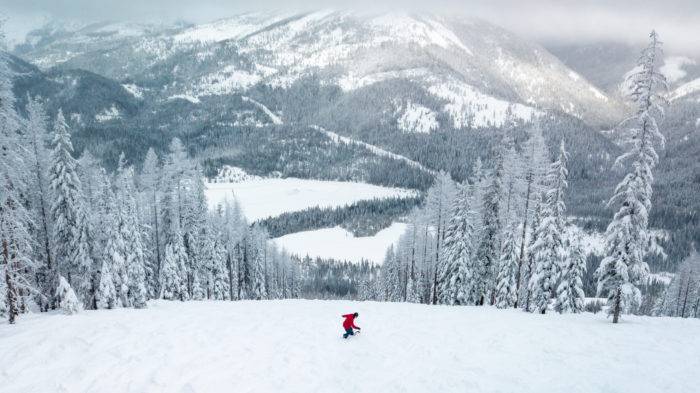 Overall, we were seeking a wellness trip away from our cell phones filled with adventure, good food and beer. Lookout Pass and the town of Wallace certainly served us this and then some. We can't wait for our next unplugged trip to this hidden winter oasis in Idaho.
Feature image credited to Rolling Van.
Matt and Aaron are a duo of professional videographers and photographers seeking to push the boundaries of visual storytelling. These Canadians have been working remotely and traveling North America for the past two years in their camper van. Check out some of their work @therollingvan.

Published on December 19, 2019