We receive a lot of questions about Idaho's weather as well as the types of activities you can do depending on the season. With summer nearly officially here and vacation planning in full effect, here are answers (with travel tips and resources included!) to our three most frequently asked questions about vacationing in Idaho.
What is the best time of year to visit Idaho, and what can I do when I get there?
Any time of year is great for visiting Idaho — and we're not just saying that because we're biased. The Gem State is fortunate to experience all four seasons to their fullest, which offers an endless array of activities for all ages and levels of visitors. To make your planning easier, we've compiled some of our favorite adventures and experiences around the state by season:
These are some of the best months to be in Idaho. Whether you're up for a leisurely horseback ride or seeking the thrill of whitewater rafting, there are tons of great activities for any outdoor enthusiast. You'll also find a multitude of amazing museums, historical sites, and unique destinations, like Shoshone Falls, to explore.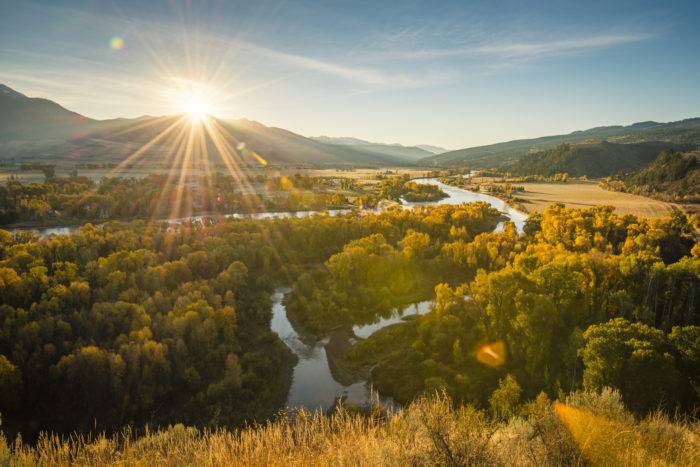 Fall is a great time to check out Idaho's natural attractions. The weather does tend to cool off during these months, so this time of year is perfect for soaking in one of Idaho's many natural hot springs or taking an easy, scenic drive to enjoy the changing fall colors.
Snow is no stranger to Idaho. Every year, our mountains are transformed into white winter playgrounds. Each region offers at least one resort for skiing and snowboarding, and multiple sites to tear up some powder on a snowmobile.
And a bonus to any trip – let's not forget about the beer! As the top barley producer and the second largest hops producer in the U.S., Idaho is literally where beer comes from, and fans of craft brew will find no shortage of breweries serving up frothy, palate-pleasing pints. Start planning your brew adventure here.
How hot does it get during summer in Idaho?
Tucked in between the Pacific Northwest and the Rocky Mountains, Idaho's geography and climate are diverse. Generally, the emerald-green hillsides in the northern part of the state receive more precipitation than the high-mountain desert terrain in the southern regions, which tend to experience warmer summer temperatures. While the midsummer months can see temperatures in the 90s — and sometimes above 100 degrees — these hotter days are tempered by relatively low humidity and cooler evenings. Thankfully, Idaho boasts 93,000 miles of rivers and streams (the most navigable miles of whitewater in the lower 48 states) and 2,000 lakes, so staying cool and refreshed on a hot July day is easy and simply part of the summer fun.
We're taking a road trip to Idaho. Where should I go and what should we see?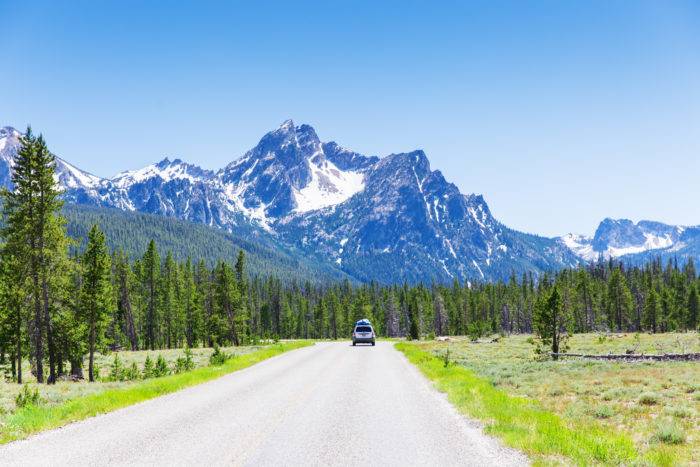 Whether you're loading up the SUV for an adventure on the open road or looking to take the scenic route for a more serene solo tour, Idaho's highways and byways offer plenty of stunning scenery, rich history and unexpected sights waiting to be experienced and captured by you. To help with your planning, check out these 31 scenics drives to rev up your summer road trip inspiration. Stay up to date on road conditions and traveler information during your visit by checking 511.idaho.gov or by downloading the Idaho 511 app.
Have a question about Idaho that you'd like us to cover in the future? We'd love to hear it. Let us know here.

Published on June 11, 2019