It's time to unplug your phone, head up north, and experience first-rate western hospitality on 300,000 acres of untamed Idaho wilderness. We've all wanted to play cowboy at some point in our lives, and I'm here to tell you that it's not too late. Saddle up and head to Idaho's Red Horse Mountain Ranch for the vacation of a lifetime.
Horsing Around
Red Horse Mountain Ranch has become famous for their all-inclusive dude ranch vacations. They are located in north Idaho surrounded by incredible mountains on all sides and are right next to the Coeur d'Alene National Forest. They have quickly become a premium destination for small groups, couples, and families searching for a unique western vacation.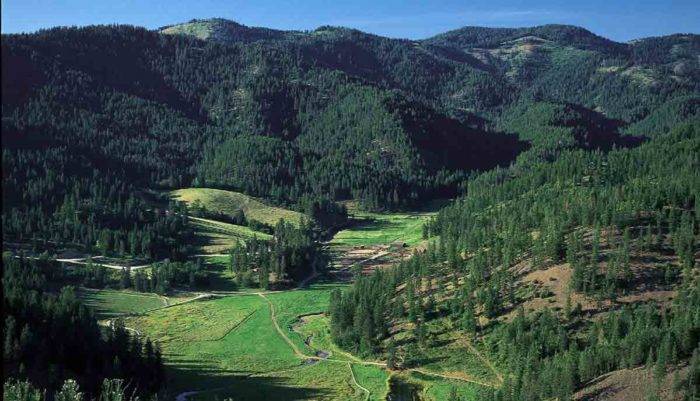 Imagine that it's just after dawn as you and your family ride horseback through a still-damp Idaho meadow. The sun paints the mountains in front of you gorgeous shades of blues and purples and the lake below rests calmly in the shadows. You loosen your reins and relax, breathing in the fresh air and sweet smell of the surrounding pine trees. This is paradise.
Sounds like something out of a fairytale, I know, but believe it or not, even this description falls short of the actual experience. I mean, do you know of any resorts that will let you play cowboy in pristine wilderness for a week? I'm willing to bet, you don't. Idaho's Red Horse Mountain Ranch gives you your own horse and saddle for the duration of your weeklong stay and you have the freedom to ride whenever you choose.
Go behind the scenes here, meet the horses, and hear Red Horse Mountain Ranch wranglers describe the riding lessons offered for ages 3 and up.
Creature Comforts
It's not all horsing around here, either. You can kick back and relax in the serenity of the Rocky Mountain Ranch, cast a fly on a peaceful river, or scale the climbing wall – the options here are endless. Although riding horseback through Idaho's backcountry is clearly at the forefront of the experience, there are many other ways to get out and enjoy the beautiful outdoors during your stay. Red Horse Mountain Ranch offers an all-inclusive (and I mean, ALL-inclusive) vacation where you'll have your own private cabin or suite, cocktail and appetizer hour, chef prepared meals, guest laundry services, daily housekeeping, snacks, and alcoholic beverages.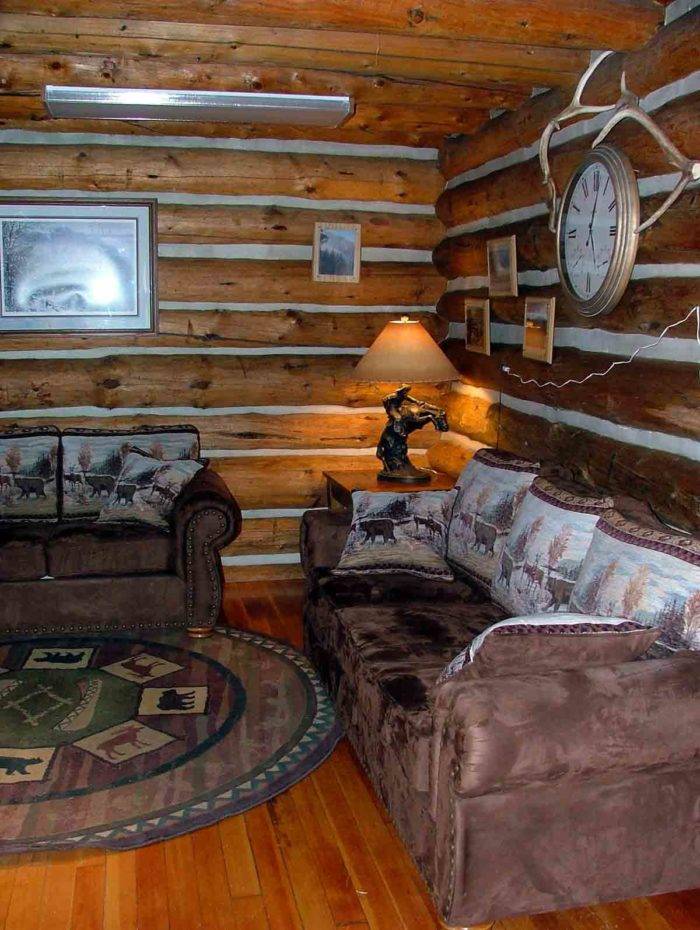 In addition to being treated like royalty, Red Horse Mountain Ranch offers guided ranch adventures including scenic horseback trail riding, riding lessons, lake fishing, fly fishing lessons, clay shooting, archery, zip lining, a high element challenge course, climbing wall, yoga, hiking, bike tours, kayaking, boat tours, and swimming. If you can imagine something fun to do in the outdoors, they probably have it.
Get your hat and boots ready and plan your cowboy getaway now. Get started by viewing rates and picking dates for your all-inclusive ranch vacation here. To learn more about the variety of ranch vacations offered, visit Idaho's Red Horse Mountain Ranch online or call (888) 689-9680.
Dude, where's the ranch?
Idaho's Red Horse Mountain Ranch is conveniently located just below Coeur d'Alene in Harrison. If you're planning on driving there, click here for directions. If you happen to be flying, you can view your options here.
Trip Tips:
Don't squat with your spurs on.
Bring warm clothing for your horseback rides as the weather on top of the ridges is much cooler than down in the valley.
Make sure you complete your checklist and review the list of recommended items to pack before you head out on your trip.
This author is a paid content writer for Idaho Tourism.

Published on October 30, 2015