Idaho is loaded with enough thrilling outdoor adventures and beautiful scenery to keep you busy year round. Active people are always on the move no matter what season it is, and sometimes it feels like there just isn't enough time in the day to check everything off of the list. If you've ever tried scheduling a doctor's appointment between work, the gym, and everyday chores, then you know what I'm talking about.
I sat down with a bunch of go-getters with hectic schedules to talk about their everyday to-do lists. They all had one thing in common. Every single one of them scheduled in a little bit of "me time." The common theme that rang true was that they needed time away to be 100% for the rest of their daily lives.
So dear fellow workaholic, if you are in need of some restorative 'me time', check out these seven stress-free spas that will rejuvenate your mind and body.
The Coeur d'Alene Resort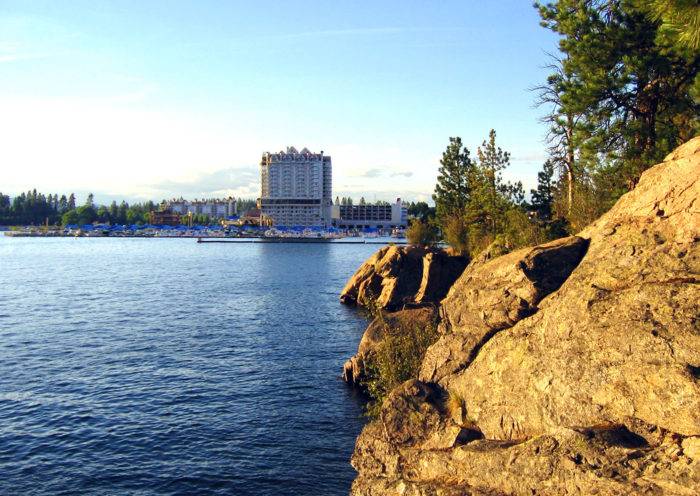 A renowned wellness destination in Idaho, the Coeur d'Alene Resort has made a name for itself by providing a relaxing experience for every guest. Named one of the "World's Most Romantic Spas," by MSNBC.com, it has even landed a coveted spot atop the Condé Nast Traveler's Gold List of America's top resort spas. On your next visit, be sure to ask for the water and stone treatment for an unmatchable spa experience.
Visit Coeur d'Alene Resort to book your trip online or call (855) 999-7998.
Sun Valley Resort
If you've ever been to Sun Valley and experienced its unique culture, then you'll know that just being there is an escape from reality. Yet, the Sun Valley Resort raises the bar for unwinding and de-stressing by providing unique spa treatments for travelers and locals alike. Experience a toxin-releasing couples, deep tissue, or sun stone massage. Recharge with a thermal relief wrap or relieve your stress with an acupuncture treatment. The Resort also offers age-defying facials or relaxing nail services.To make a reservation visit Sun Valley Resort online or call (208) 622-2160.
Teton Springs Lodge & Spa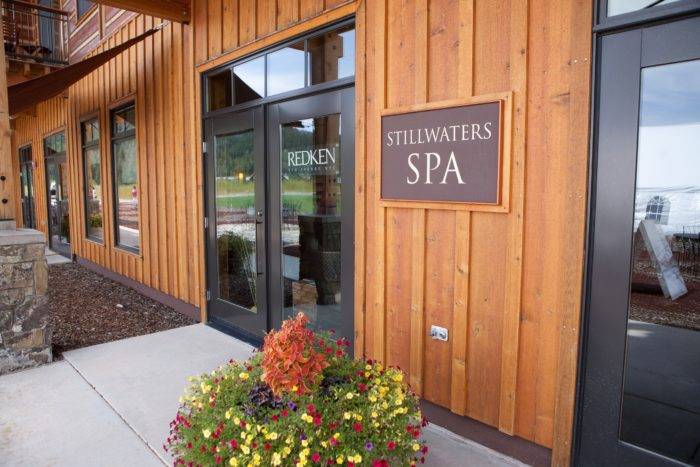 The Stillwaters Spa & Salon is located on the main floor of the Teton Springs Lodge. This 5,000-square foot facility will transport and soothe you to a serene oasis. Breathe in the fresh mountain air and take in the beauty of the west slopes of the Tetons. Stillwaters Spa & Salon offers facials, skincare, body treatments, hair and nail services for men, women and teens.
Visit Teton Springs Lodge & Spa to make a reservation online or call (208) 787-7250.
Two Rivers Salon & Spa
Rated the #1 day spa by the Idaho Statesman for several years in a row, the Two Rivers Salon & Spa offers revitalizing skin care treatments, massages, esthetic treatment rooms, manicures, pedicures, and dual treatment rooms so that you can share the experience with your loved one. Two Rivers Salon & Spa is also known for accommodating large parties, so bring your friends and come get pampered by the banks of the Boise River.
Visit Two Rivers Salon & Spa for further details or call (208) 938-9060.
The Cove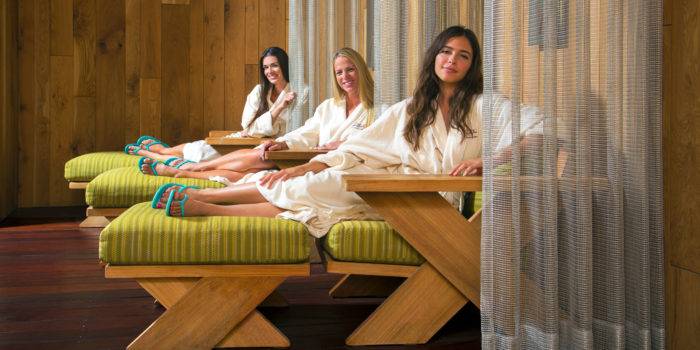 Two words: peace and quiet. It's what you'll find when you retreat to McCall for a stress-relieving treatment at The Cove. Located alongside the Shore Lodge, The Cove provides personalized spa experiences. Ranked an impressive 4 stars in Forbes 2014 Travel Guide, The Cove offers massages, facials, body treatments, and saltwater immersion pools.
Visit The Cove to explore treatment options or call (208) 630-0280.
Lava Hot Springs Inn & Spa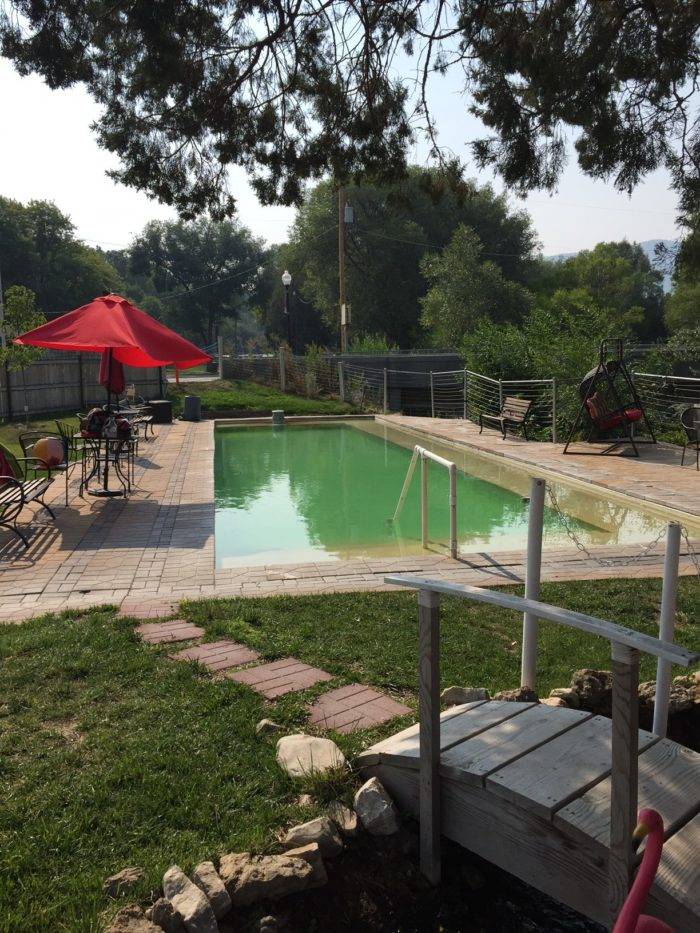 Located in eastern Idaho, the Lava Hot Springs Inn & Spa is quickly becoming a highly-touted destination for adventure-goers looking to get their soak on. Along with the natural healing powers of the mineral pools and aquatic bodywork that is available, Lava Hot Springs has a decadent spa that offers deep tissue, Swedish, and hot stone massage. Don't miss your chance to experience some of nature's most natural healing powers by booking your spa treatment today.
Visit Lava Hot Springs Inn & Spa to make your reservation or call (208) 776-5830.
Coeur d'Alene Casino Resort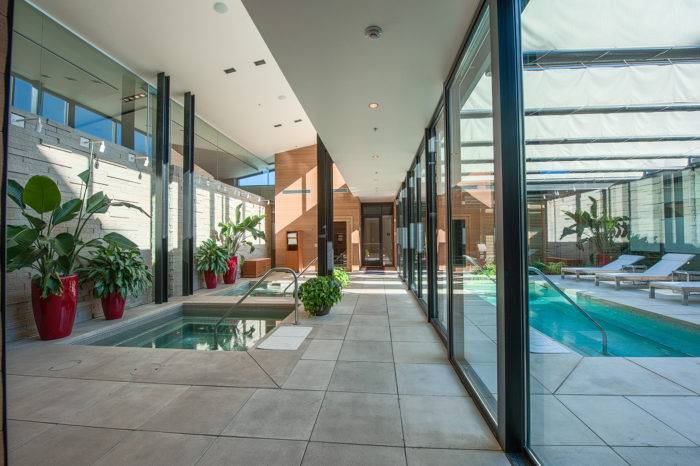 The Coeur d'Alene Casino Resort embodies everything that is hospitality. People flock to this luxurious resort for access to the peaceful southern end of Lake Coeur d'Alene, the 100,000-square feet of gambling space, and the renewed sense of harmony they have once they visit the spa. Escape the hustle and bustle of everyday life and treat yourself to massage, a Mountain Rain Shower Scrub and Wrap, a facial, a manicure, or a pedicure. If you don't want the pressure of having to choose, just get one of the recommended spa packages and let the trained professionals do all the work.
Visit Coeur d'Alene Casino Resort to book your trip online or call 1-800-523-2464.
This author is a paid content writer for Idaho Tourism.

Published on October 27, 2015